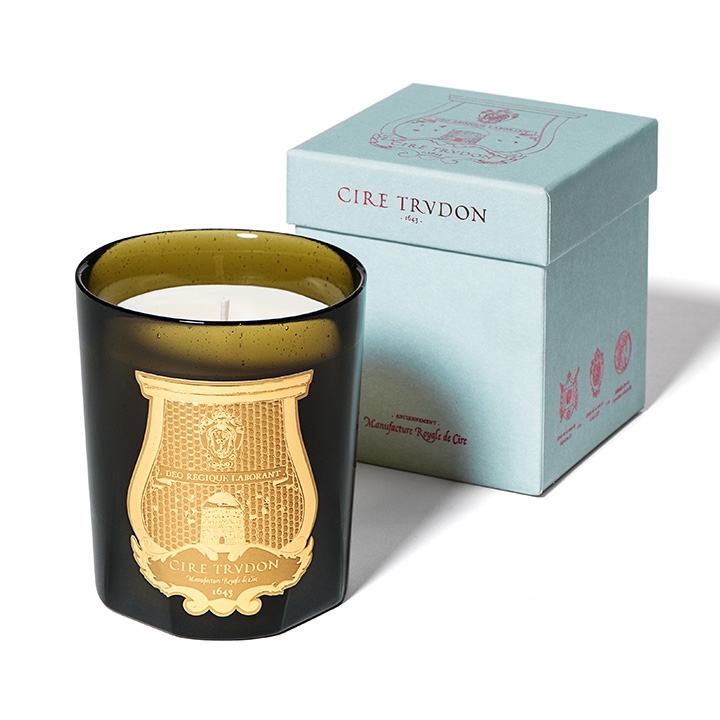 Pondichery Candle 270g
The oldest candle makers in the world, Cire Trudon have been creating candles since 1643. As official manufacturers to the French Royal Court throughout this time, Cire Trudon still use traditional methods including hand pouring and hand blowing all glass.

This Pondicherry scented candle by Cire Trudon has a warm and exotic scent of ginger with lemon and vetiver, and patchouli and musk notes. The fragrance has been inspired by dreams of Asia with its unforgettable colours, its silks and strange porcelain, this scented candle is a trip to Indian and Far-Eastern counters. Cire Trudon are the oldest wax manufacturers in the world; and the shape of their unique glass vessels are inspired by traditional champagne buckets.

This candles burns for approxiamately 60 hours.
1 in stock