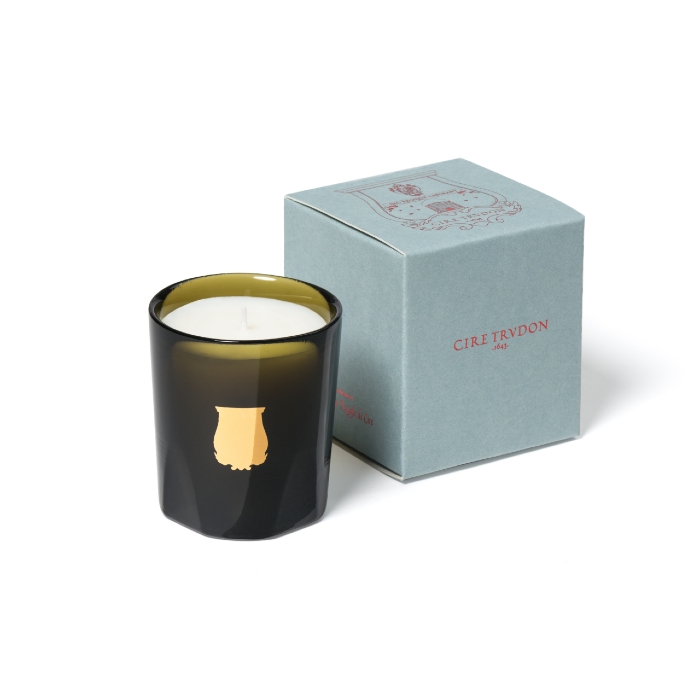 Cyrnos Petit Candle 70g
The oldest candle makers in the world, Cire Trudon have been creating candles since 1643. As official manufacturers to the French Royal Court throughout this time, Cire Trudon still use traditional methods including hand pouring and hand blowing all glass.

Cyrnos is inspired by the aromatic gardens surrounding the Villa Cyrnos (built in 1894 by Empress Eugénie who oversaw the construction one of the most beautiful villas of Cap Martin on the Côte d'Azur) as it welcomed the flamboyant upper crust of early-20th century high society. Queens, poets and artists met in the shade of fig trees and parasol pines under the warm Meditarranean sun. With notes of Lemon, Myrtle, Thyme, Black fig, Cedarwood, Lavender, Pine, Cashmere Wood, Musk, Patchouli.

This candles burns for approxiamately 20-25hrs.
6 in stock