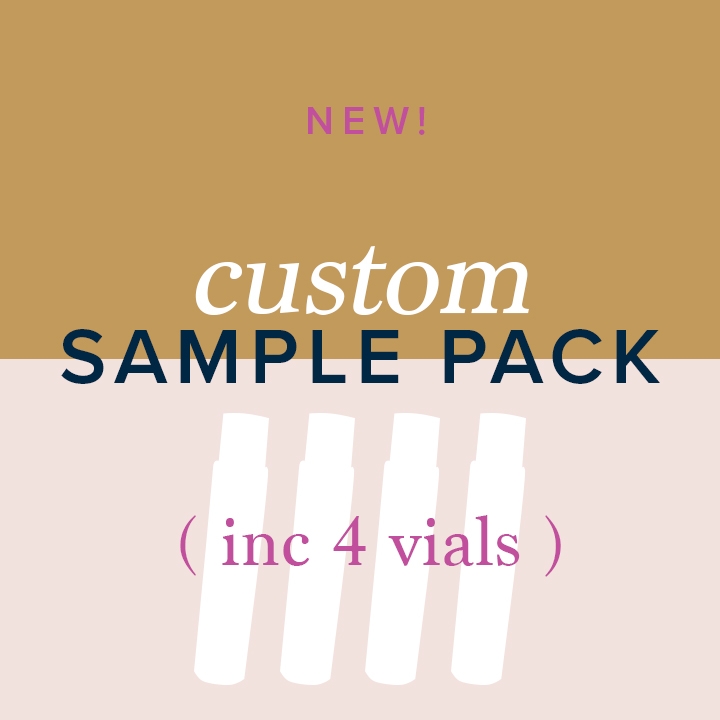 Lore's Custom Perfume Sample Pack 4 x Samples
We understand that finding a new scent can sometimes be tricky. Depending on the person, the fragrance and the reason for the purchase there are times when you really need to live in the fragrance and see how it sits on your skin. Other times; it is love at first spritz!
For people who cannot get into our store and experience a fragrance consultation, or need to really sit with a fragrance for a while we have created Lore's Custom Perfume Sample Pack.
Choose 4 fragrances to try from our curated selection of niche perfumes from around the globe. There are over 500 fragrances to select from. You will receive 4 x 2ml vials so you can try each of the scents at home and make sure they are 100% you.
Need some inspiration? Unsure of what type of fragrances you like or where to start? Head to our blog, The Lore Review, where we have many blog posts on all things perfume. Our tips and tricks and how to choose your new signature scent.
To start selecting your fragrances, type the first 3 letters of the Brand or Fragrance Name you were after and drop down menu will list the options.
Some handy blog post links:
Some things to note:
This custom sample pack comes with 4 x mini sample vials of your choice
The samples are decanted from our store testers
The samples will be approx. 2ml in size, this can differ as they are hand decanted
There are some exclusions, you can only choose from the selected products in the drop down lists below
During peak times there might be a slight delay in sending out the sample packs
This pack is for 4 different product samples, you cannot order multiples of the same product.
The intended purpose of a custom sample pack is to try a variety of scents, particularly if you cannot make it into store.
If you need any assistance please email us here