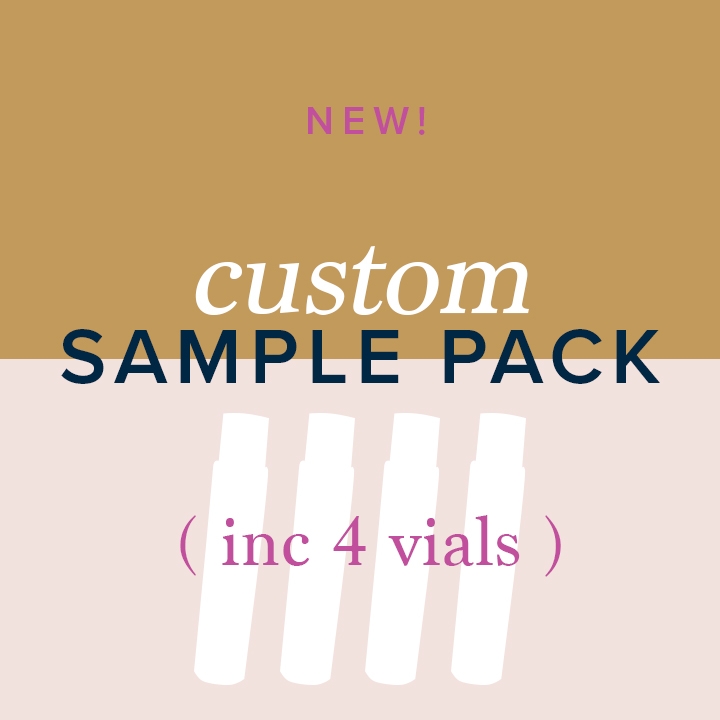 Custom Sample Pack 4 x Samples
This custom sample pack comes with 4 x mini sample vials of your choice.

To choose your samples please specify in the gift notes section at checkout.

Please note, the sample sizes will vary depending on the product. There are some exclusions for samples, eg - no rollerballs. If you have any queries please email us.
2 in stock