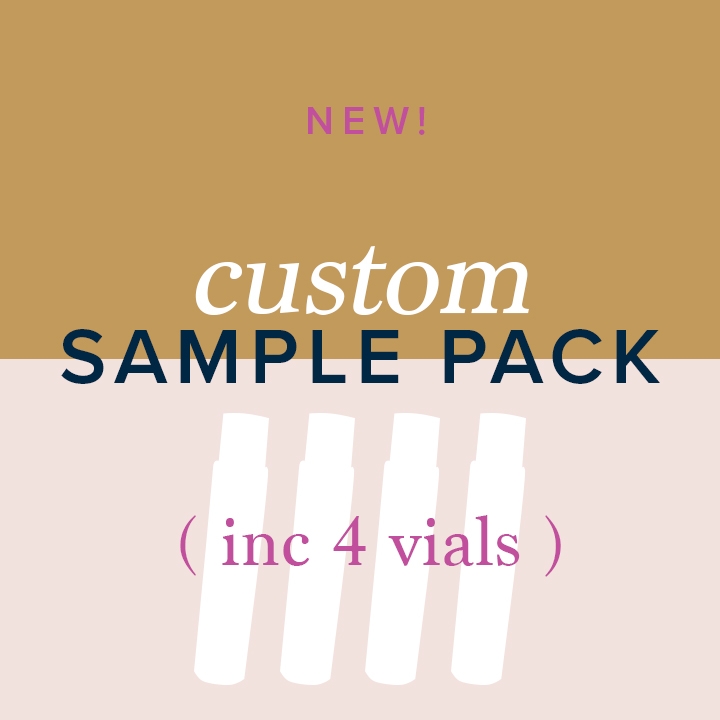 Custom Perfume Sample Pack
Had your eyes on a few different scents and cannot get into store to try them? Then grab our Custom Perfume Sample Pack. The perfect sample pack as you can choose your favourite 4 perfumes you are wanting to try.

This custom sample pack comes with 4 x mini sample vials of your choice.
To choose your samples please specify in the gift or delivery notes section at checkout. Please specify BRAND and FULL NAME of the perfumes you would like to try.

PLEASE NOTE:
Due to the current Covid-19 situation, please allow up to 5 business days for your sample pack to be shipped.
All packs are made using gloves and masks with hygiene a main priority.
The sample sizes will vary depending on the product.
There are some exclusions for samples, eg - no rollerballs. If you have any queries please email us.
This pack is for 4 different product samples, you cannot order multiples of the same product.
The intended purpose of a custom sample pack is to try a variety of scents, particularly if you cannot make it into store.
35 in stock