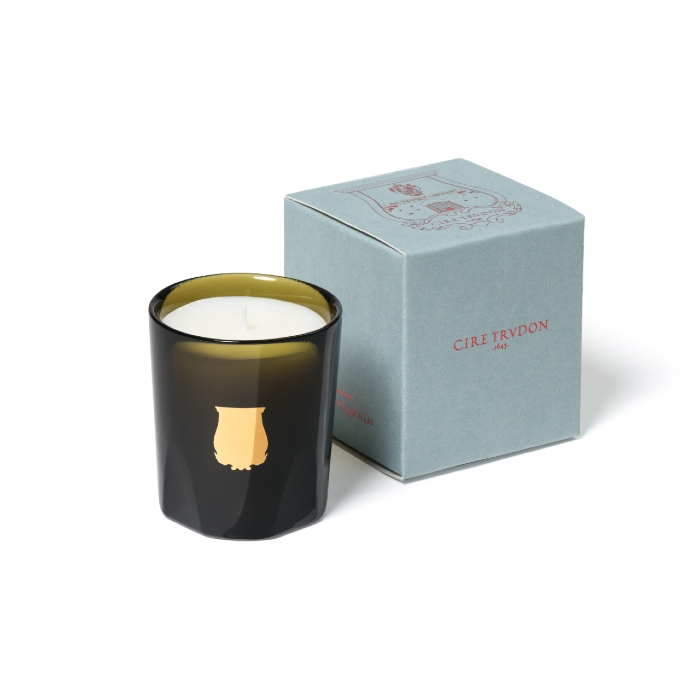 Abd el Kader Petit Candle 70g
The oldest candle makers in the world, Cire Trudon have been creating candles since 1643. As official manufacturers to the French Royal Court throughout this time, Cire Trudon still use traditional methods including hand pouring and hand blowing all glass.

Abd el Kader was a politician, military leader, a writer, poet and philosopher who founded the Algerian state. Born in 1808 near the town of Mascara, Algeria, he was said to be an enlightened and cultural man. This candle is inspired by the Mascara coastline and the scent of mint wafting gently through the air mingling with tobacco and tea - a light and refreshing Moroccan Mint Tea. With notes of Apple, Blackcurrant Bud, Clove, Ginger, Lemon, Spearmint, Jasmine, Vanilla.

This candles burns for approximately 20-25hrs.
1 in stock