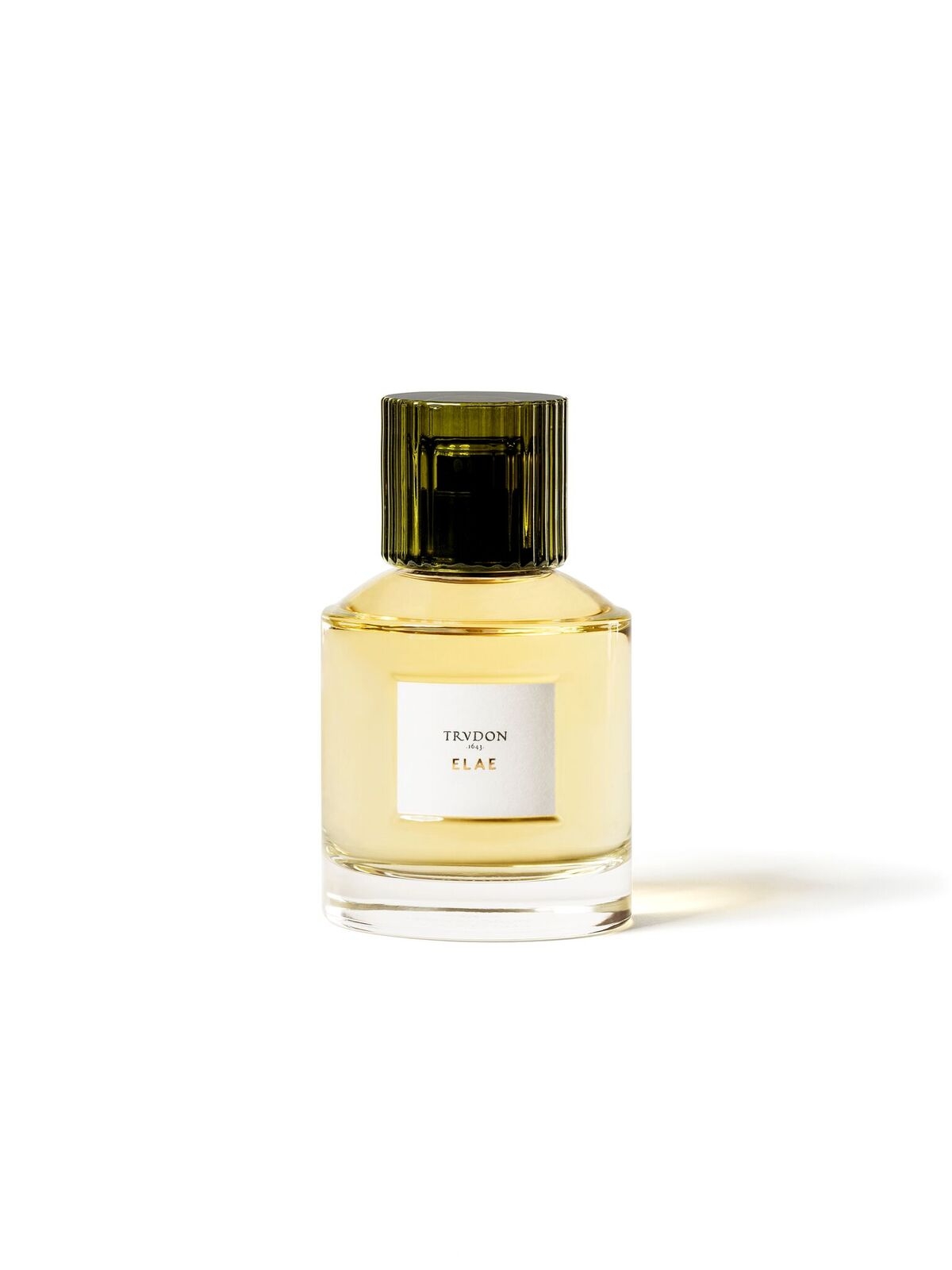 Trudon Elae EDP 100ml
Extremely feminine - bathed in light, and gentle floral freshness. The young, white flowers in full bloom are blended with sensual balms. Elae unfolds like a bouquet of white petals with woody notes, filled with warmth and tenderness. Inspired by Diana, Goddess of the hunt. Revered as the goddess of both the wild woodlands, and also the more civilised countryside, Diana is goddess of both civilisation and the wild. Of proud descent, Elae is embedded, through her Latin name, with the protective aura of Diana. A clear and romantic evocation of faraway lands that need to be explored and conquered, Elae is fragrant with flowers yet bears a narcotic sensuality. Elae unfolds like a transparent floral perfume with light notes that float effortlessly through nature.

NOTES
Top: African Neroli
Middle: Jasmine Sambac
Base: Egyptian Ylang Ylang

PERFUMER 
Yann Visnier

HOW IT WEARS
Trudon's perfumes always offer such strength on the skin, and this is no exception. A bold white floral hit that softens over time, whilst remaining feminine from opening to end. We get the White Floral hit with almost a clean, yet earthy (and animalic) Musk tone coming through and grounding this scent for 6 – 8 hours wear on the skin.

LORE LOVES
Elae is the epitome of a floral done to perfection. We love how it's simple in its notes, but so powerful in its punch. No flower has been overpowered by another, and they all get their time on the skin. An incredibly well balanced white floral, perfect for any special occasion.

ABOUT THE BRAND
Cire Trudon was founded in 1643, the oldest and most renowned candle makers in the world. Appointed Royal Wax Manufacturers, Cire Trudon provided candles for not only all of the French churches, but had an illustrious list of devoted clients including Louie 15th, Napoleon Bonaparte and Marie Antoinette. Cire Trudon's candles are inspired by significant people and places throughout history – they tell scented stories. After 400 + years creating the finest home fragrance in the world, Cire Trudon moved in personal fragrance launching their perfume line in 2017, telling new scented stories based on Royalty, Religion and Revolution.
1 in stock