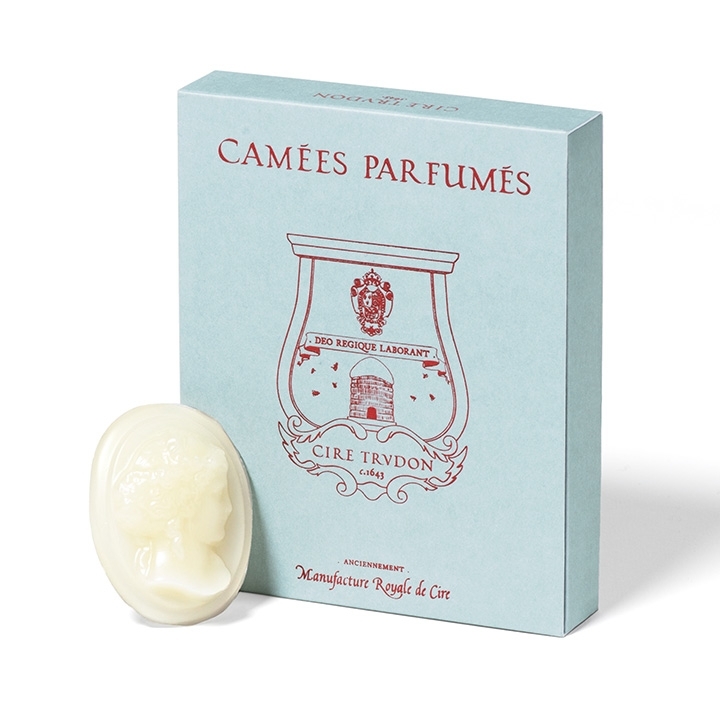 Cire Scented Cameos 4 Pack
The oldest candle makers in the world, Cire Trudon have been creating candles since 1643. As official manufacturers to the French Royal Court throughout this time, Cire Trudon still use traditional methods including hand pouring and hand blowing all glass.

The Cameo wax Melts burn come in a pack of 4 and burn for 8 hours per melt.

The Cire scented candle is an olfactory representation of the manufacture: symbolic, it blends emanations of warm wax and perfumes being crafted. Reinterpreting Cire Trudon's fundamental values - ancient savoir-faire and commitment to excellence - the scented candle reveals a unique perfume: behind the amber-colored glass, a beeswax absolute. Bees and beeswax have always been at the heart of the manufacture's History: since the 17th century, Cire Trudon's motto is "Deo regique laborant", which means: "they (the bees) work for God and the King".

With notes of: Bergamot, Honey, Waxed wood, Beeswax Absolute, Cinnamon essential oil, Sandalwood essential oil, Musk, Patchouli, Tonka Beans & Vanilla.  
2 in stock