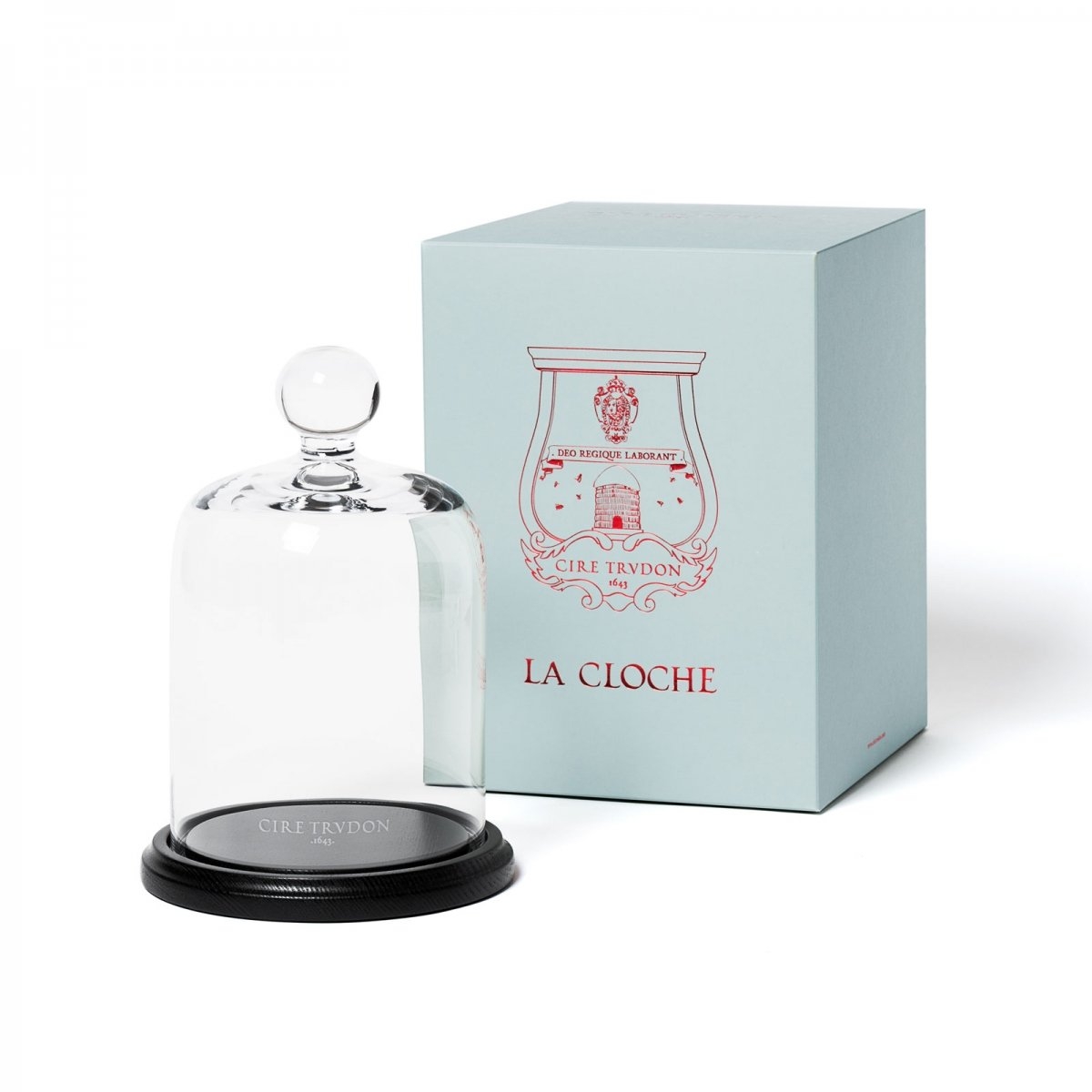 La Cloche
The perfect addition to complete the Cire Trudon experience in your home.
This blown glass dome is decorated with the Cire Trudon logo and paired with a handcrafted and polished wooden base.

Connected to the storied history of Cire Trudon, this luxurious object protects the candle and concentrates its perfume.  
2 in stock