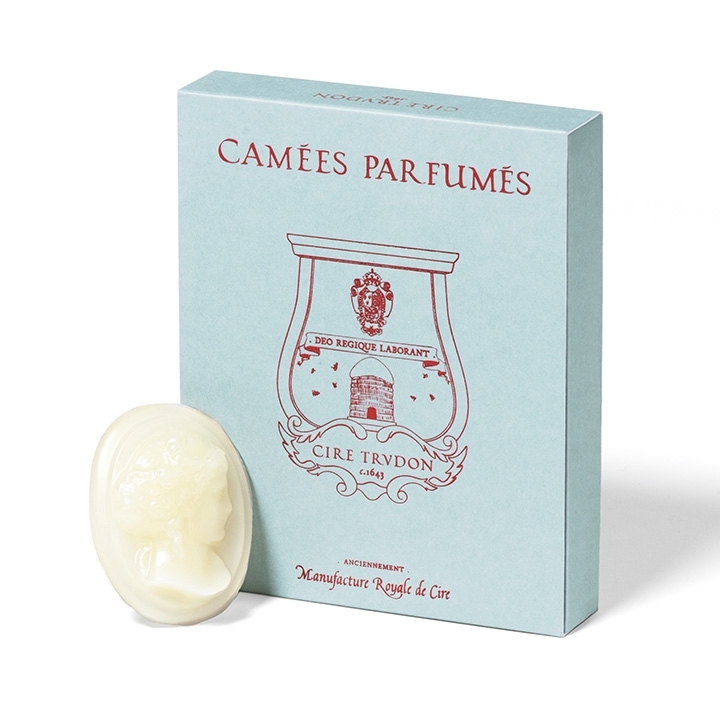 La Belle Matière – Madurai Scented Cameos 4 Pack
The oldest candle makers in the world, Cire Trudon have been creating candles since 1643. As official manufacturers to the French Royal Court throughout this time, Cire Trudon still use traditional methods including hand pouring and hand blowing all glass.

The Cameo wax Melts burn come in a pack of 4 and burn for 8 hours per melt. 

Madurai brings to life the Jasmine of India. The Duke of Tuscany first brought jasmine in India in 1690 and to this day they still play a pivotal role in India's myths, legends and daily rituals. From use in teas to braided floral necklaces to offering in Hindu temples. Madurai has notes of Ylang-Ylang, Sambac Jasmine absolute, Benzoin Resin. 
   
5 in stock