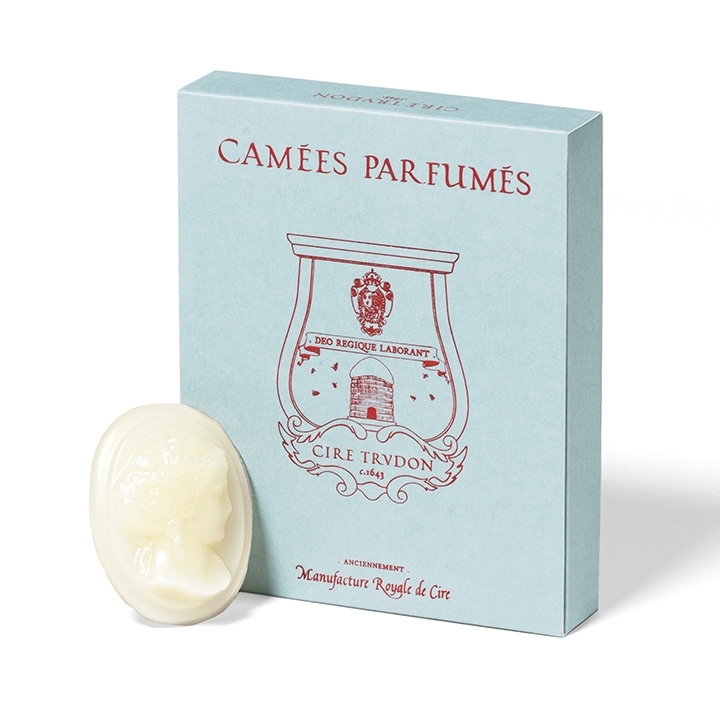 La Marquise Abd El Kader Scented Cameos 4 pack
The Cameo wax Melts burn come in a pack of 4 and burn for 8 hours per melt.

Inspired by Jeanne Antoinette Poisson, Marquise de Pompadour, a lady of the French bourgeoisie, who became the intimate confidante and favourite of King Louis XV. Known for her beauty, wit, tenacity and for originating the "rocaille" style. This candlepays homage to her boudoir with notes of Citronella, Lemon, Verbena, Rose, Cedarwood, Rosewood.
2 in stock