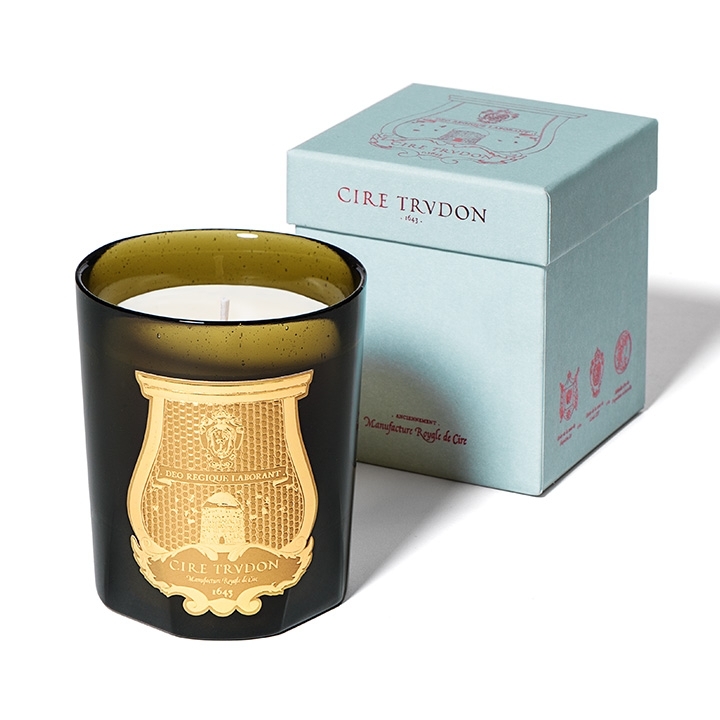 Carmelite Candle 270g
The oldest candle makers in the world, Cire Trudon have been creating candles since 1643. As official manufacturers to the French Royal Court throughout this time, Cire Trudon still use traditional methods including hand pouring and hand blowing all glass.

The scent of ancient stone-walls, in the shade of cloisters and convents, this fragrance of fresh and mossy stone narrates the black and white silhouettes of nuns walking through the silence of a ritual mass. Under the light of church candles and psalmody, Carmélite calls on the peace of souls and the midst of times.

Head Notes Geranium, Mugwort, Orange.
Heart Notes Cardamom, Clove, Patchouli, Violet.
Base Notes Ambergris, Cedarwood, Sandalwood.

This candles burns for approxiamately 60 hours.
4 in stock