This Mother's Day, those who live nearby get to actually see our mums – we're not desperately checking the tracking details to make sure our Mother's Day gift arrives in time like last year in the midst of early lockdown! We can actually celebrate family after a pretty challenging year and make the most of seeing people face to face again. For those that can't see their family still due to interstate or international closures, we're so sorry. And for those of us that can – savour it, enjoy it and make the most out of it! If you're feeling anything like us, we want to pamper and spoil the people we love. And we want to do this with all of the good stuff….food, wine, flowers and of course deliciously wonderful smelly things! 🥰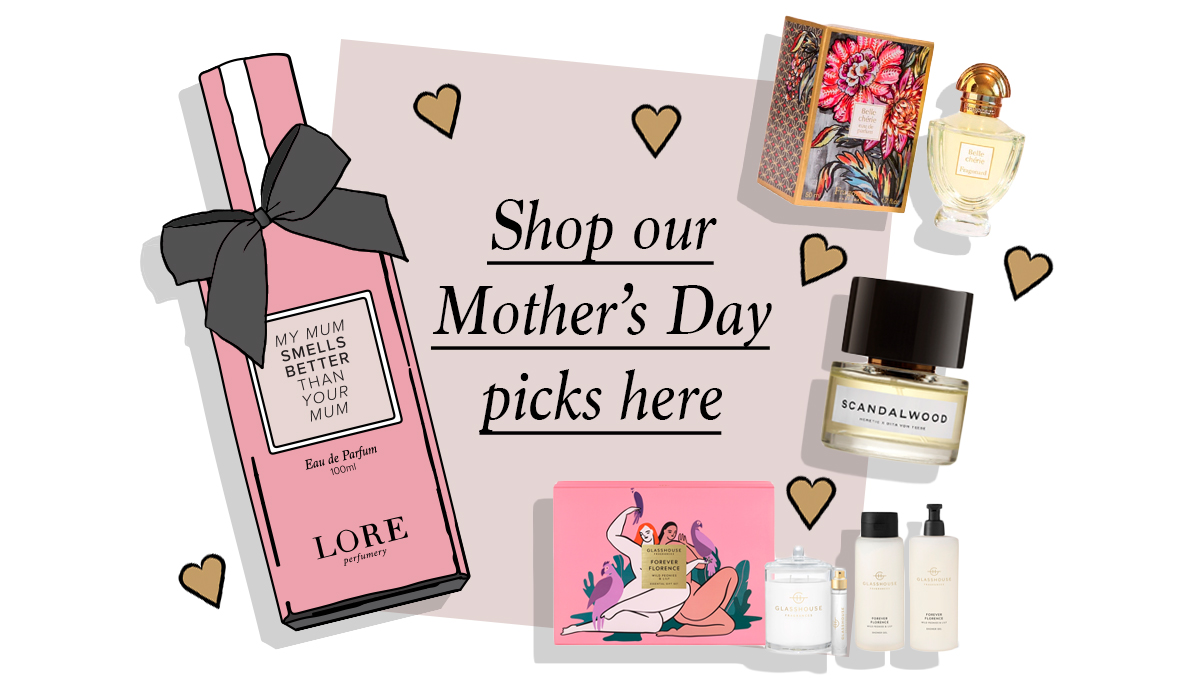 While you may be able to come into our store for the full sensory experience, a lot of people can't and we wanted to make spoiling family with sensory delights as easy as possible so we've created the following gift guide to make sure that nothing at all gets missed! Continue reading below to see our top picks for Mother's Day this year. We have made it easy by categorising the fragrance notes and if you need a help choosing a gift or fragrance for Mum we are only a phone call or email away!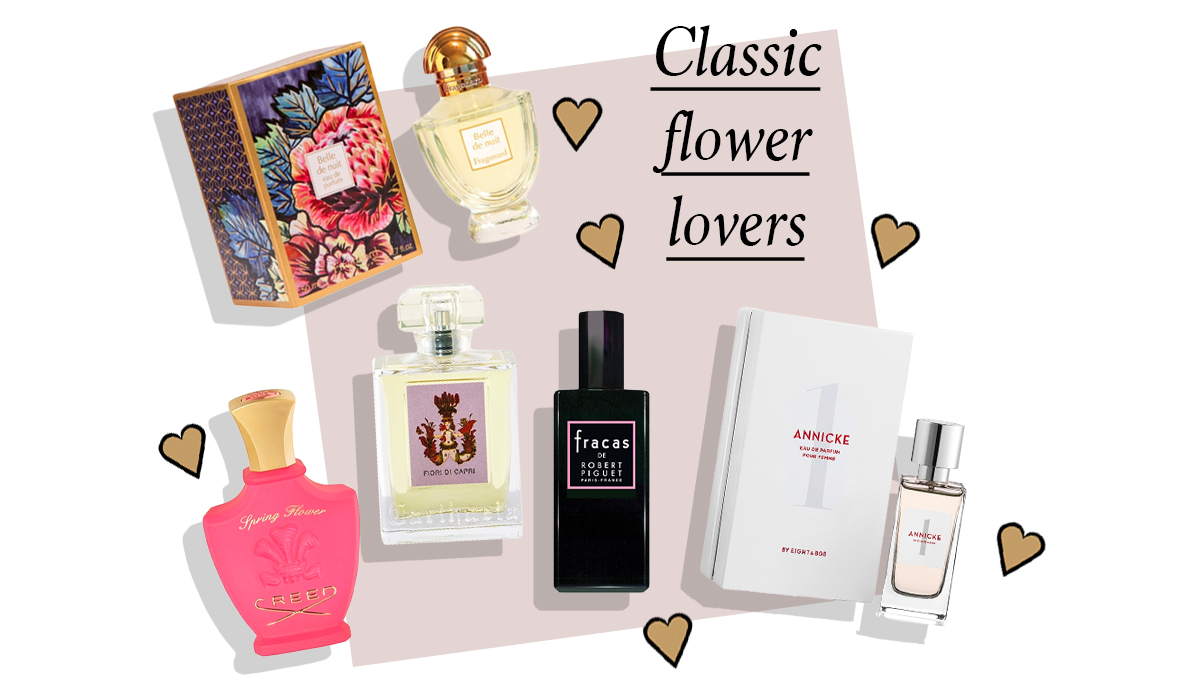 Top fragrance picks for mum who are classic flower lovers –
This fragrance was created for the one and only Audrey Hepburn and inspired by the garden at her secret holiday home in the south of France. Think Hollywood glamour and flirtation in this fruity floral with notes of Apricot, Melon, Apple, Peach, Jasmine and Rose.
The romantic fragrance that Albert created for his lover Annicke. A clean and soft white floral scent with gentle notes of Jasmine, Lily of the Valley, Peony and Cyclamen.
Such a beautiful Rose fragrance that is a best seller from the iconic perfume house Fragonard. Renowned for their perfume museum in Grasse, Fragonard's Belle de Nuit is an elegant and smooth Rose with notes of Plum, Gardenia, Ylang Ylang and Musk.
A classic from the Carthusia collection, this fragrance was originally created based on a floral bouquet created by the monks for a princess visiting them in Capri. A host of floral notes fit for royalty!
The original Tuberose fragrance, Fracas is an icon in the perfume world. Known as Chanel No 5's naughty little sister, this fragrance has been banned throughout history for creating too much of a 'fracas' and is your power woman juice as worn by Marilyn Monroe, Grace Jones, Madonna….just to name a few!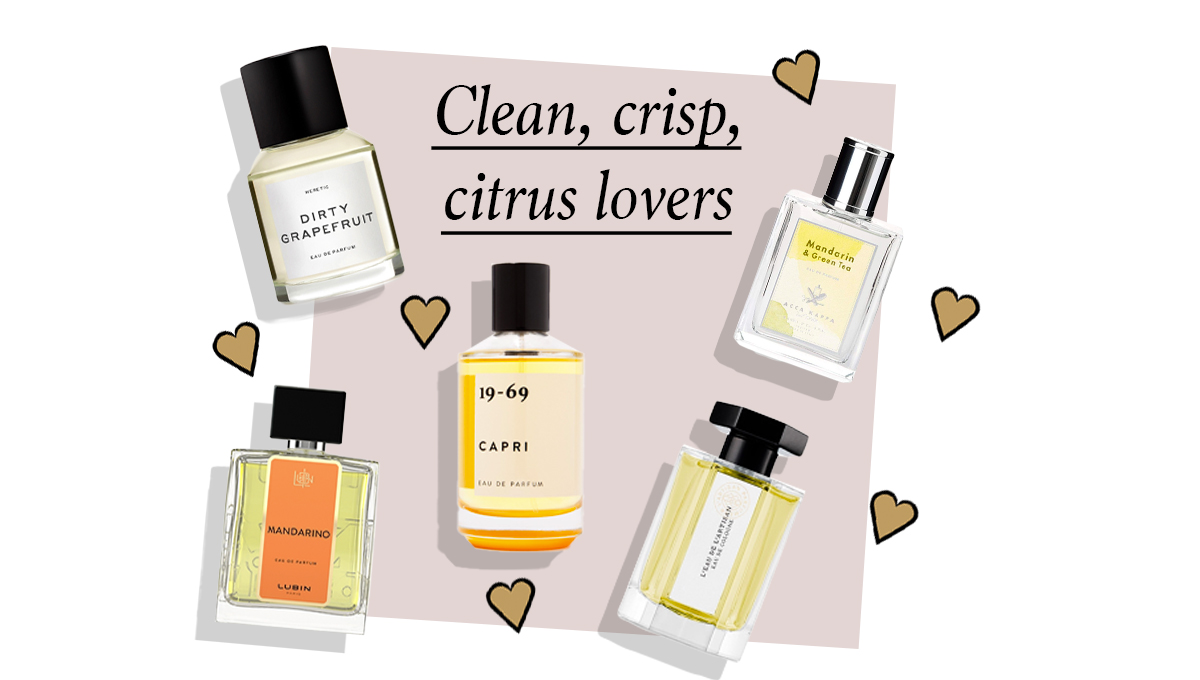 Top fragrances for mums who are clean, crisp, citrus lovers –
Inspired by the 1963 Bridget Bardot film Le Mepis, filmed on the Isle of Capri, this is a flirtatious and playful citrus fragrance that dances on the skin with notes of Bitter Orange, Sweet Orange, Chamomile, Pink Pepper and Osmanthus.
A bright Citrus with the soft cleanliness of Green Tea creating the perfect sparkling duo on the skin.
For lovers of juicy, sweet Mandarins! This fragrance is an invigorating Citrus that is also complimented by notes of Orange, Bergamot, Kumquat, Jasmine, Nutmeg and Musk
From our favourite all-natural perfume house, Heretic's Dirty Grapefruit is bursting with sweetly sharp and playful Grapefruit notes tempered with Rose and Geranium to soften it.
Fusing the bright citrus notes with cooling herbs creates an elegant and almost cocktail-like fragrance. With notes of Basil, Lemon, Verbena and Orange Blossom this is one sophisticated citrus.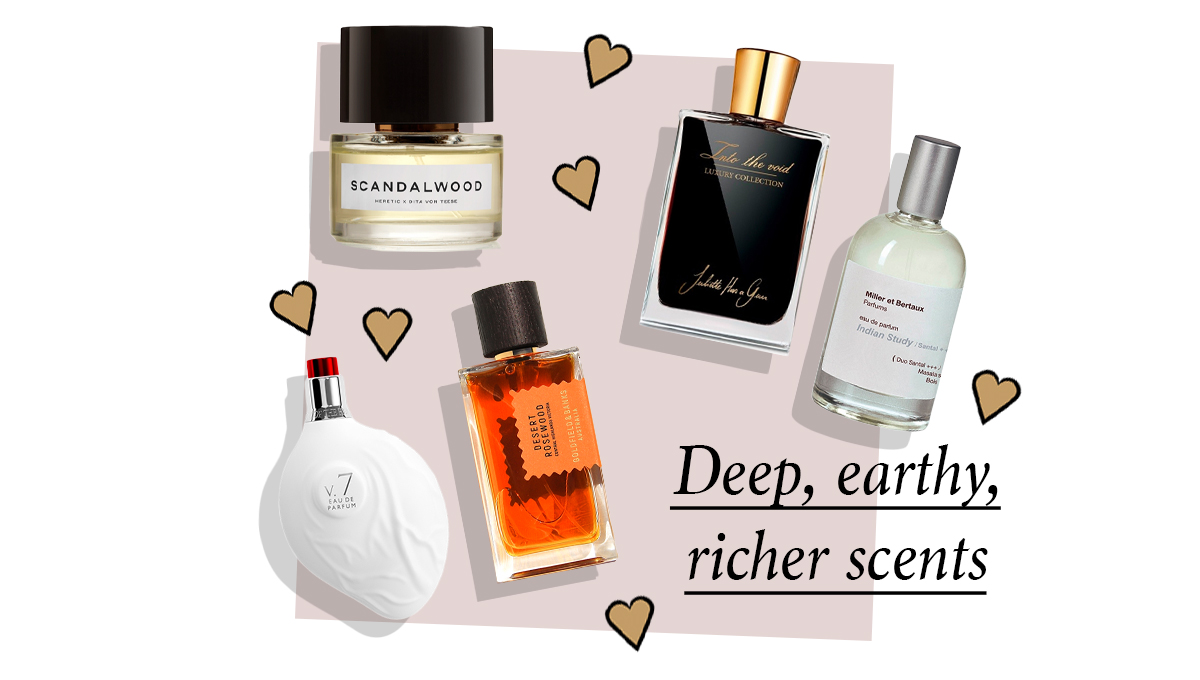 Top fragrances for mums who love deep, earthy, richer scents –
What an aptly named fragrance to gift mum! Encompassing love in all of its forms, this unique scent has notes of Oud, Lavender, Plum, Gardenia and Sandalwood to create a rich depth on the skin.
A sweet and exotic resinous fragrances that is an ode to the Victorian Central Highlands, Desert Rosewood heroes our lush landscape with a beautiful fusion of wood and spice.
For lovers of Sandalwood, this fragrance is a must have! With a hint of smoke and spice, this elegant woody scent is an ode to Indian Mysore Sandalwood.
The perfect earthy scent with a velvety sexiness to it. Created in collaboration with Dita Von Teese, Scandalwood is your scandalous sandalwood with soft tones of Musk and Rose for vintage powdery elegance and Coriander Seed to create a little spice!
From Juliette has a Gun's Luxury Collection, this fragrance explores dark mysterious space, diffusing a gravitational pull to all who smell this scent. Into the Void is a cosmic fluid with gold reflection, featuring notes of Black Orchid, Patchouli, Papyrus, Guaiac Wood and Tonka Bean.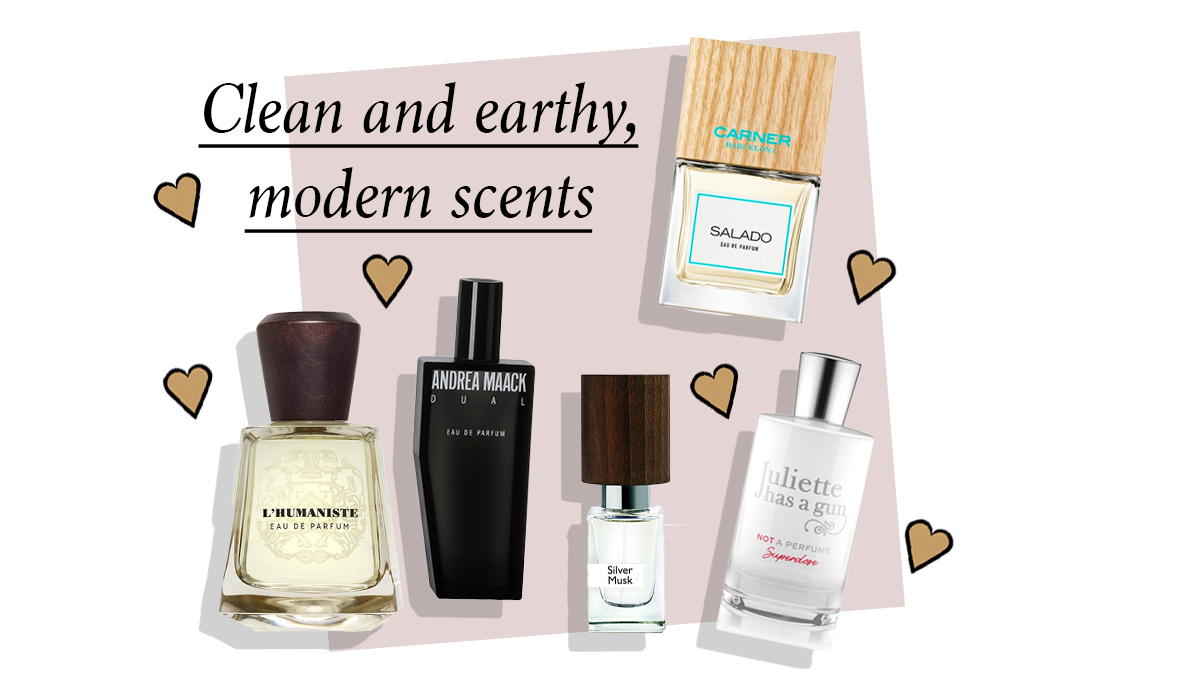 Top fragrance for mums who love clean and earthy, modern scents –
A woodier and deeper version of the original Not a Perfume which quickly became one of our best sellers. Clean, musky, earthy and woody. Perfect for wearing alone or layering with other scents.
A parfum concentrate that fuses exquisite Musk notes with hints of Citrus for a crisp and elegant scent on the skin that lasts 12 hours plus.
Inspired by the thermal waters of Iceland, this refreshing fragrance is a little bit salty, with a hint of spice and the fresh invigorating tones of thermal waters.
For lovers of gin and tonic, this fragrance is Juniper heavy and just about as refreshing as an ice cold gin and tonic! Made by the iconic Cognac family, Frapin, this company knows a thing or two about good booze!
Created to replicate days spent on a yacht on the Mediterranean, this scent has a Celery note to create that watery freshness, then some Sea Salt, some Drift Wood and we have the ultimate summer getaway in fragrance form.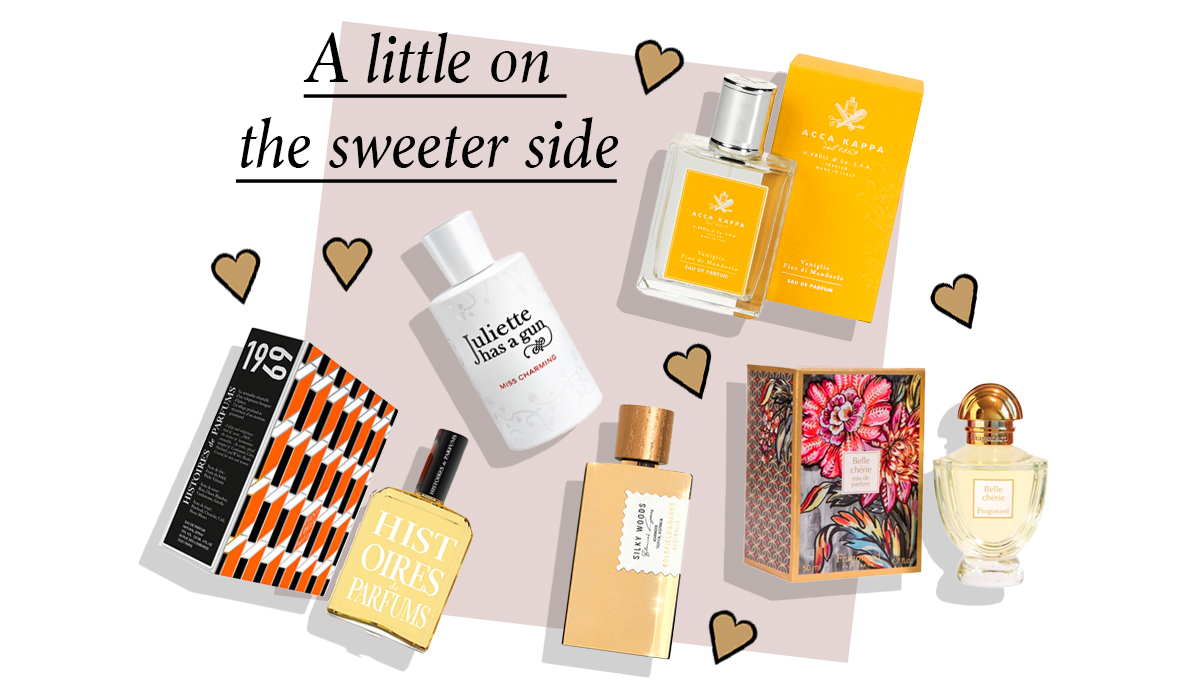 Top fragrances for mums who like it a little on the sweeter side –
A just like a tropical holiday, this fragrance encompasses exotic smelling fruit, creamy white flowers and the beautiful sweetness of Vanilla in the base to whisk us away to tropical locations!
The ultimate Vanilla fragrance that smells as happy as a ray of sunshine. A loud and bright Vanilla with notes of Jasmine, Almond and Sandalwood.
Inspired by the Summer of Love – 1969 is all about rebellion and free love. A deliciously gourmand fragrance with notes of Coffee, Chocolate and Summer Fruits.
A sweet and playful Rose fragrance. Miss Charming is the ultimate charmer that you need to watch out for! With notes of Strawberry and Lychee to sweeten this floral up to make it extra juicy.
A gorgeous sweet vanilla wrapped in silky woods. Sweet but not too sweet, this gourmand hits all the right spots, perfect for the cooler weather.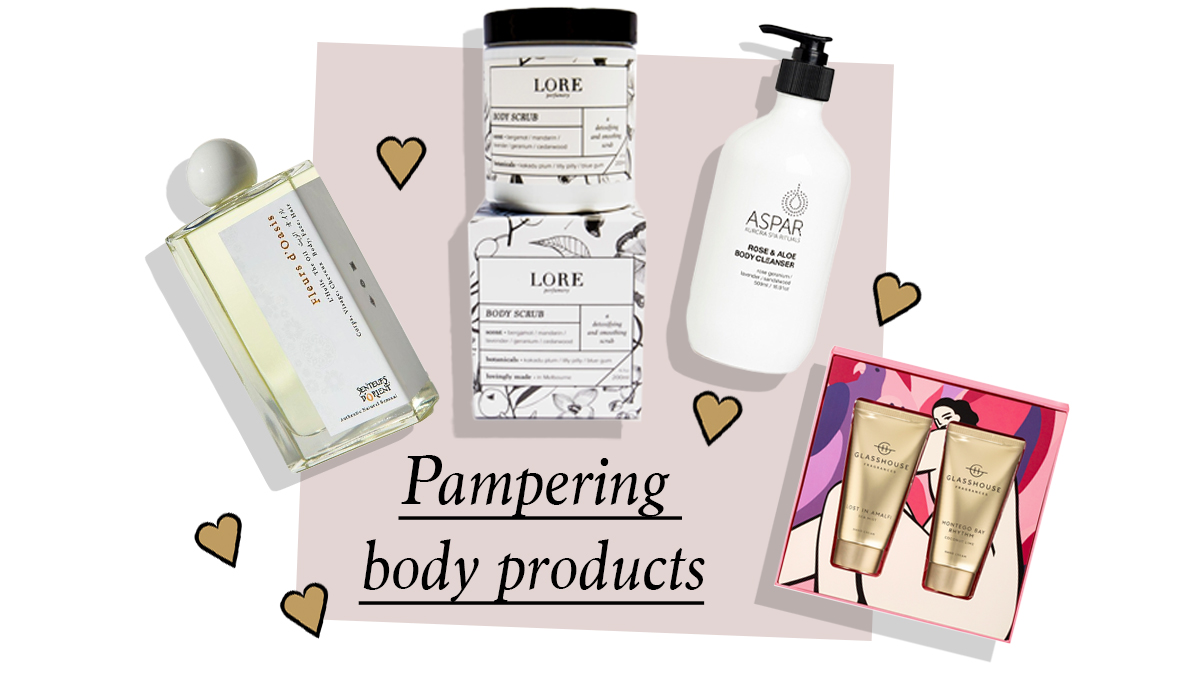 Top pampering body products for mum –
This gorgeous body oil is a a beautiful mix of nutrient rich oils to nourish and repair dry skin while also looking incredibly gorgeous with flower petals throughout the oil.
The perfect pair to keep mum's hands soft and silky smooth. Smelling gorgeous, these creams are amazing at nourishing dry hands and the perfect size to have on by the bed and one in another handy spot!
Whether you want a product to exfoliate the entire body or more of a spot treatment (like a foot scrub), this is our go-to! A thoroughly satisfying exfoliant with oils to nourish dry skin, this locally made body scrub is the perfect little pamper gift for mum!
A luxurious body and hair oil blended with 8 plant-based oils to nourish and hydrate the skin. The scent is delicious, a fusion of fresh Neroli, Red Thyme and Cypress emerging though sensual depths of velvety Jasmine and sun-kissed Musk. Can be used for body and hair!
For the ultimate in spa vibes at home, Aspar is a botanical blend of essential oils to uplift and refresh in the every day moments of life. And isn't that exactly what all mums deserve!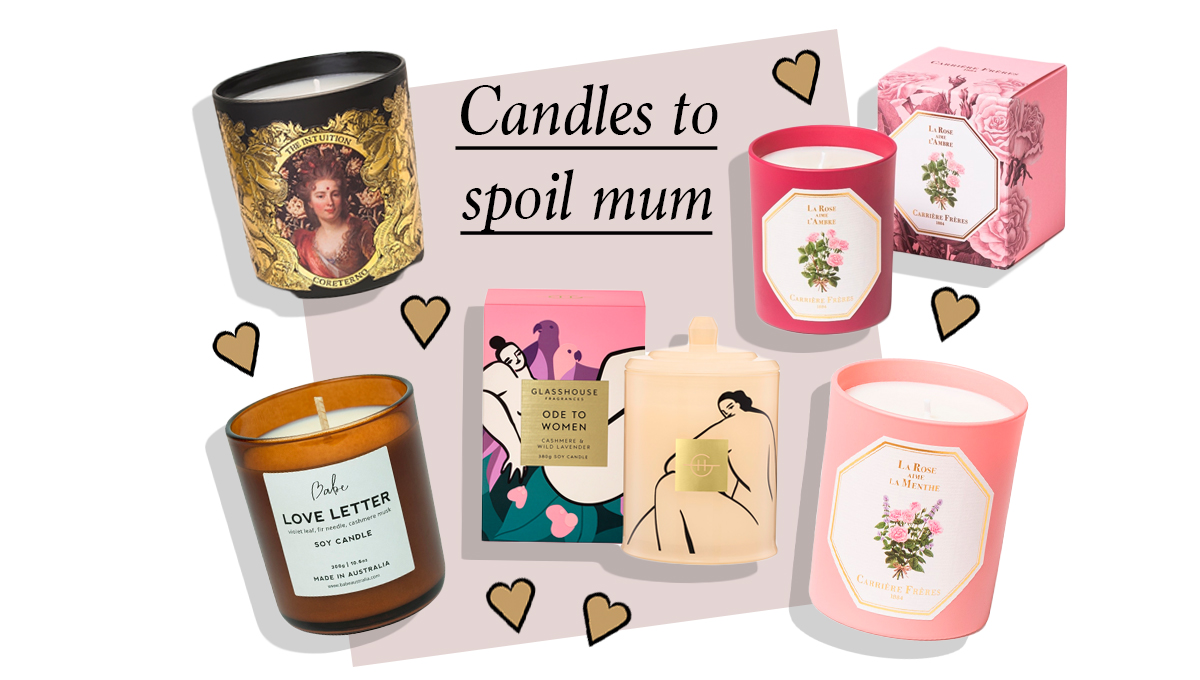 Top candles to spoil mum (and her house) with –
Inspired by the 'Queen of Flowers' the Damask Rose, this is the perfect candle for the Queen of your family! With soft, velvety tones of Amber blended with the Rose to soften the wonderful sensual fragrance.
The accompanying scent from the 'Love' collection, this is like drinking a lemonade with a sprig of mint and perhaps a dash of Juniper in a glorious rose garden. A sweetness from the Rose note with the bright sparkle of Mint make this a must have candle!
Inspired by the power of women and the strong women in our lives, this limited edition candle celebrates the female form in all iterations. With notes of Cashmere Essence, Wild Lavender and Warm Musk to create a musky and woody fragrance.
The ultimate for the women in your life as mum does always does know all, doesn't she…. Inspired by the powerful, revolutionary and immortal power of love. The perfect Mothers Day gift!
For when you can't see mum in the flesh or you just want to be able to gift her a sweet little something that will always make her think of you when she burns it! This local Melbourne brand features notes of Cashmere Musk, Violet Leaf and Fir Needles to charm your mum!