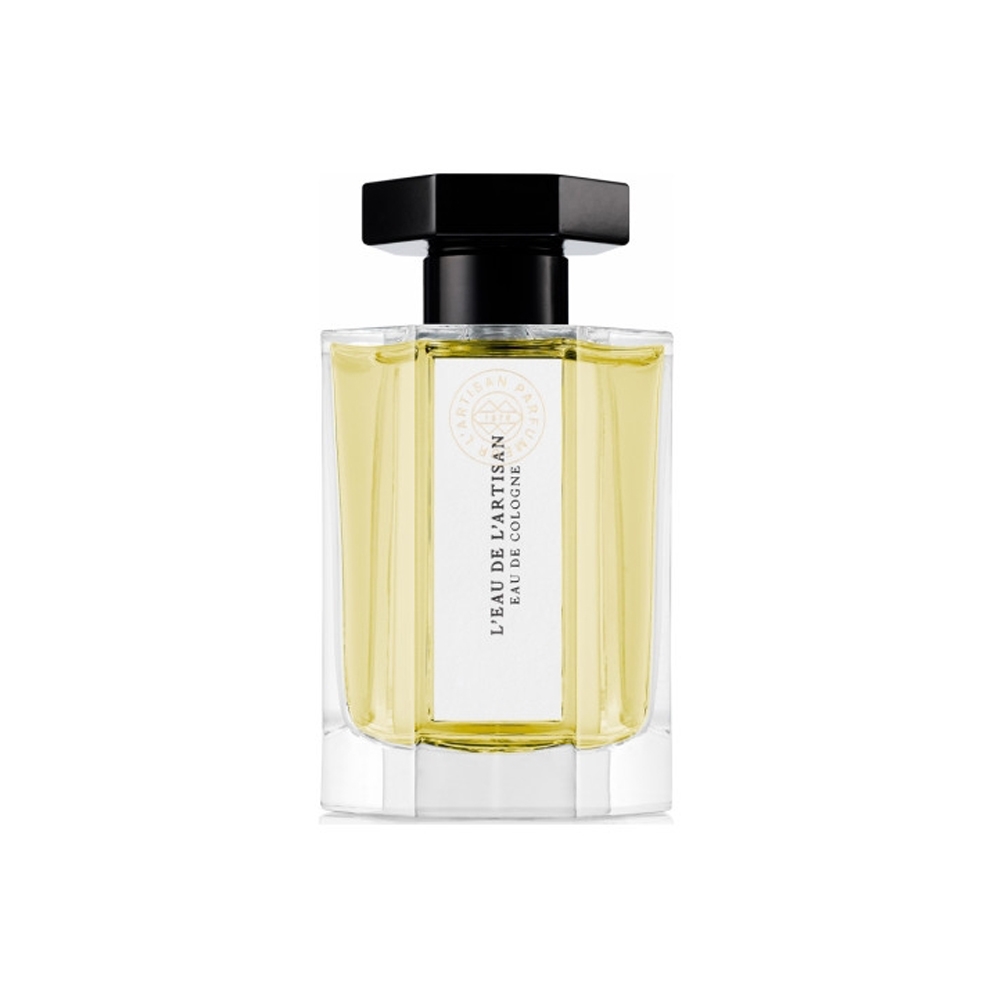 L'Eau de L'Artisan EDC 100ml
L'Artisan's Cologne collection pays tribute to the tradition of colognes – aromatic, fresh, crisp and clean yet with the longevity of an Eau de Toilette or in some cases an Eau de Parfum. The Cologne series fuses tradition with modernity.

L'Eau de L'Artisan is inspired by the traditions of colognes and a picturesque countryside picnic on a lazy summer day. The refreshing coolness of mint tea, with aromatic citrus accents wafting through in the summer breeze. The feeling of peace as you relax in nature. L'Eau de L'Artisan is best described as a classic Eau de Cologne with a dash of modern savoir faire. It is both sophisticated and timeless as this fragrance blends the refreshing Citrus notes with a twist of Herbs and Moss. The green qualities of this scent capture the brisk morning freshness of an early start to enjoy a full summer's day in the country with its dewy grass, stacks of hay and vast blue skies. This aromatic fragrance is the perfect companion to a lazy summer day exploring the country-side.

NOTES
Top: Basil
Middle: Lemon, Orange Blossom
Base: Verbena, Hay, Moss

HOW IT WEARS
We really get a lot of Lemon and Verbena in L'Eau de L'Artisan however the element of Basil brings a wonderful savoury and smooth tone to the citruses that make this fragrance unlike many other citrus fragrances that we've tried at Lore. It's lovely to have this extra element that creates something unique in this classic cologne style fragrance.

LORE LOVES
We love how uplifting L'Eau de L'Artisan is on the skin. It is the perfect summer scent, or just wake-you-up scent as it is so uplifting with the Lemon and Basil. It feels really life-like to Citrus and it almost feels like the type of scent you'd be surrounded by in Italy, the juicy ripe citrus fruits, the fresh and aromatic Basil and Verbena. Somewhat like a wonderful fresh cocktail, L'Eau de L'Artisan is a must for all Citrus fragrance lovers!

PERFUMER
Olivia Giacobetti

ABOUT THE BRAND 
L'Artisan Parfumeur, the original niche perfume house was launched in 1976. The iconic French perfume house has paved the way for niche perfumes, while working with some of the world's best noses. L'Artisan Parfumeur continues to innovate and create artisan, niche perfumes. A perfume collection for the perfume connoisseurs, L'Artisan's signature perfume style remains at the forefront of the niche perfume world setting trends and creating unique masterpieces.

FREE RETURNS
Love your fragrance or return it for free. Learn more about The Lore Promise here. 
1 in stock