Map of the Heart is one of the most intriguing and unique brands we have at Lore Perfumery. Conceptual, avant-garde and evocative, this Australian fragrance range is what niche perfume is all about.
Born in Australia, made in France, Map of the Heart was created by partners Sarah Blair and Jeffrey Darling. Sarah a film producer and Jeffrey a film director, the range was formed using filmmaking methodology, with a focus on the potent imagery fragrance can elicit.
Thus, each Map of the Heart fragrance takes you on a vivid olfactory journey of emotion, memory and sensation with your heart as your guide. Our hearts dictate what we do and how we experience life – from joy to ecstasy, from love to heartbreak, from chaos to peace. By mapping these experiences with scent and colour, Map of the Heart pushes us to explore what it is that makes our hearts beat.
The Map of the Heart line contains notes you've never seen before blended daringly to create completely exceptional scents. The thread that connects each perfume is a base note of Australian Sandalwood, an ode to the origins of the brand.

v.1 Clear Heart, Heart of Freedom
Inspired by an Australian summer, where long days are spent at the beach. V.1 is easy-going, natural, and laid back, like being in a hammock or lying on the sand, waves lapping at your feet. This scent is like a salty sea breeze – crisp and citrusy on the skin at first, then settling clean and soft.
NOTES:
Top: Citrus, Green Leaves, Blackcurrant
Middle: Watery Notes, Tunisian Neroli, Orris, Peony
Base: White Cedar Wood, Australian Sandalwood, Incense, Musks

v.2 Black Heart, Heart of Darkness
The scent of a burn-off in the Australian bush – an ode to fire's ability to destroy, but also to stimulate regeneration and give birth to new life. V.2 is the scent of ashes and blackened trees, but also of the green shoots poking through the soot towards the sun.
NOTES:
Top: Bergamot, Brazilian Orange, Eucalyptus
Middle: Cardamom, Black Pepper, Cinnamon
Base: Smoky Wood Accord, Australian Sandalwood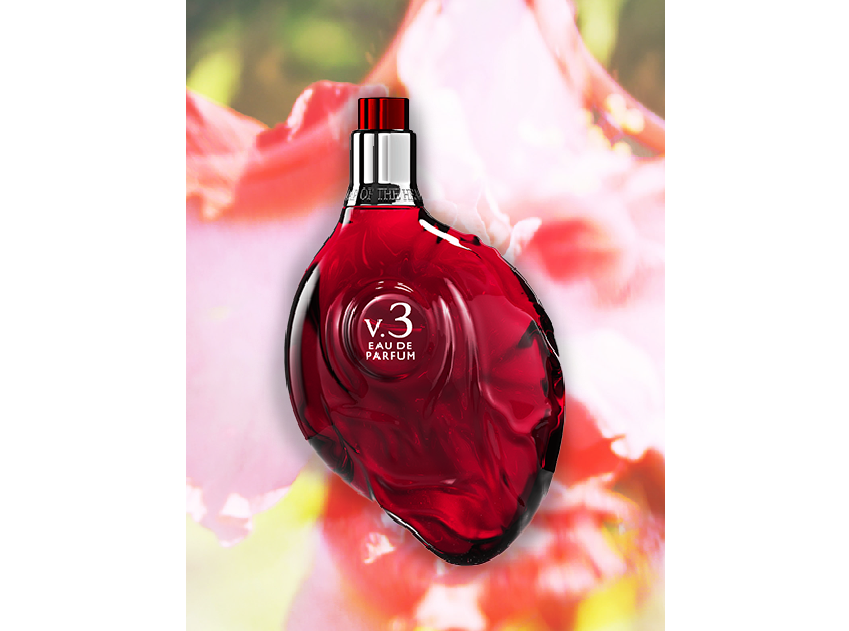 v.3 Red Heart, Heart of Passion
A nod to brand founder Sarah's childhood in New Zealand, this fragrance features the Feijoa fruit, also known as the guavasteen or pineapple guava. This sweet, green, tart fruit paired with colourful spices and carnal florals makes for an explosive, exhilarating and sensual scent.
NOTES:
Top: Bergamot Opur, Pink Peppercorn, Red Apple
Middle: Feijoa, Tuberose, Incense, Cinnamon
Base: Australian Sandalwood, Madagascan Vanilla, Patchouli Faction, Musks

v.4 Gold Heart, Heart of Peace
A fragrance inspired by the notion that true wealth lies in peace, kindness, and respect. Those with a heart of gold are the truly wealthy ones. V.4 wraps us up in a warm and comforting cocoon of milk and spices, so is perfect to wear when you want to feel grounded and at ease.
NOTES:
Top: Peppercorn, Cardamom, Cinnamon
Middle: Warm Milk, Saffron, Rose Oil, Peach
Base: Cedarwood, Musks, Australian Sandalwood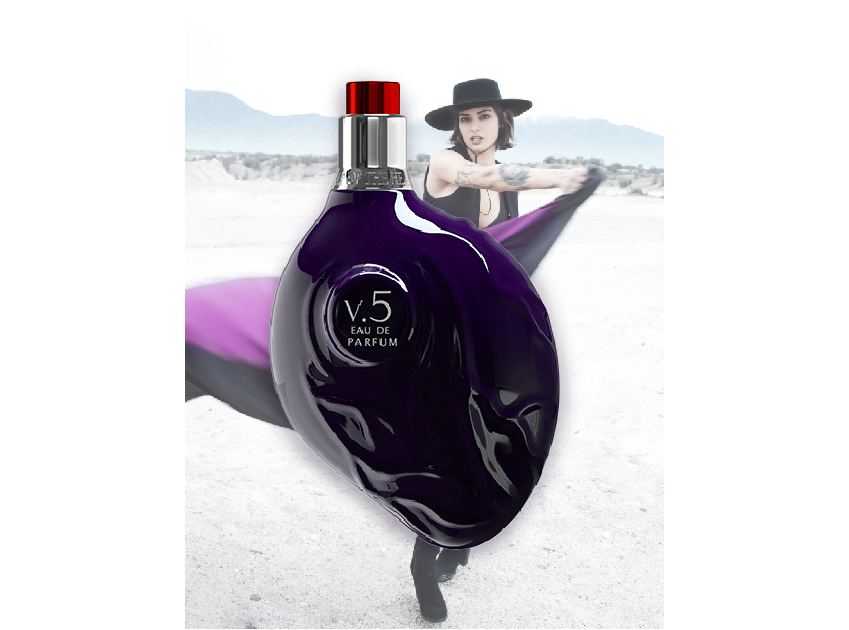 v.5 Purple Heart, Heart of Valour
Inspired by the Purple Heart medal, awarded for acts of valour, this fragrance salutes courage in all its forms. Flipping the olfactory pyramid upside down, v.5 opens in a darker place of rich, sweet fruits and liquorice, then moves towards the lighter more fresh and earthy notes of violet and rose.
NOTES:
Top: Black Plum, Black Cherry
Middle: Salty Liquorice, Violet, Purple Rose
Base: Amber, Australian Sandalwood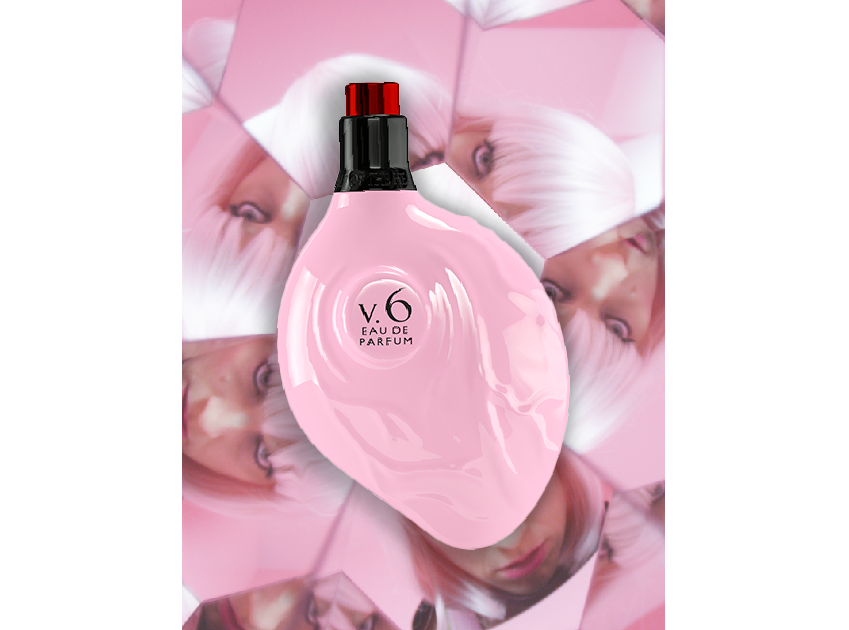 v.6 Pink Heart, Heart of Ecstasy
The Pink Heart is a narcotic, hypnotic, almost hallucinogenic fragrance. It's all about leaning into temptation, consequences be damned. V.6 transports you to a dual dimension where not everything is as it appears. It's not just a pretty floral, it has a darker, earthier side, and an almost animalic quality to it.
NOTES:
Top: Shiso Leaf Accord, Neroli Oil, Basil Oil
Middle: Narcissus Absolute France, Jasmine Absolute, Broom Absolute, Orris Butter
Base: Sumac Accord, Pipe Tobacco Accord, Cistus Absolute, Australian Sandalwood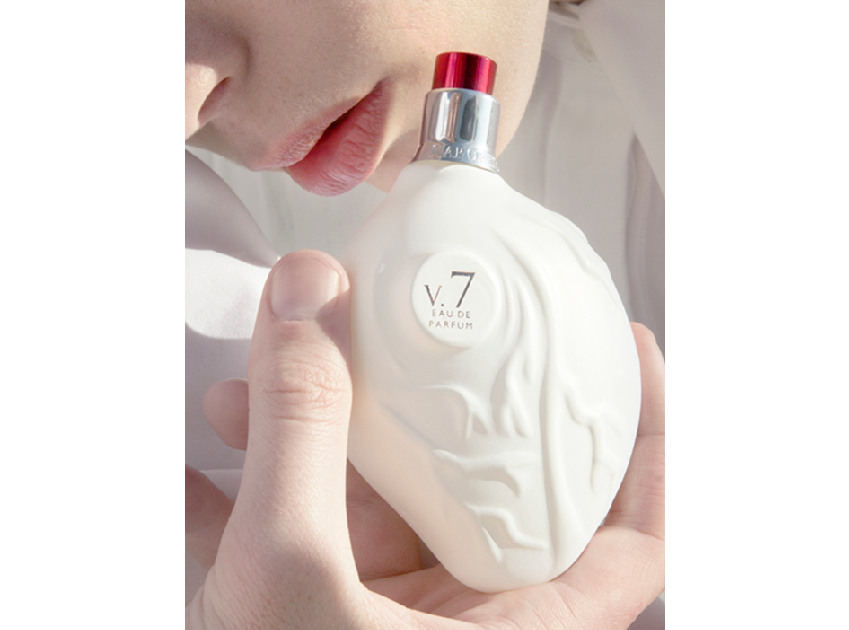 v.7 White Heart, Heart of Love
The heart of true love in all its glory. The kind of love that is hot and cold, naïve and curious, tender and wild. A love that is everything and nothing. Light (gardenia, aldehydes) clashes with dark (oud, incense) to create a fragrance of both light and shade.
NOTES:
Top: French Lavender, Aldehydes, Indian Cardamom
Middle: Umeboshi, Somalian Frankincence, Spanish Cistus, Gardenia
Base: Natural Oud, Cypriol, Haitian Vetiver, Copaiba Balsam, Australian Sandalwood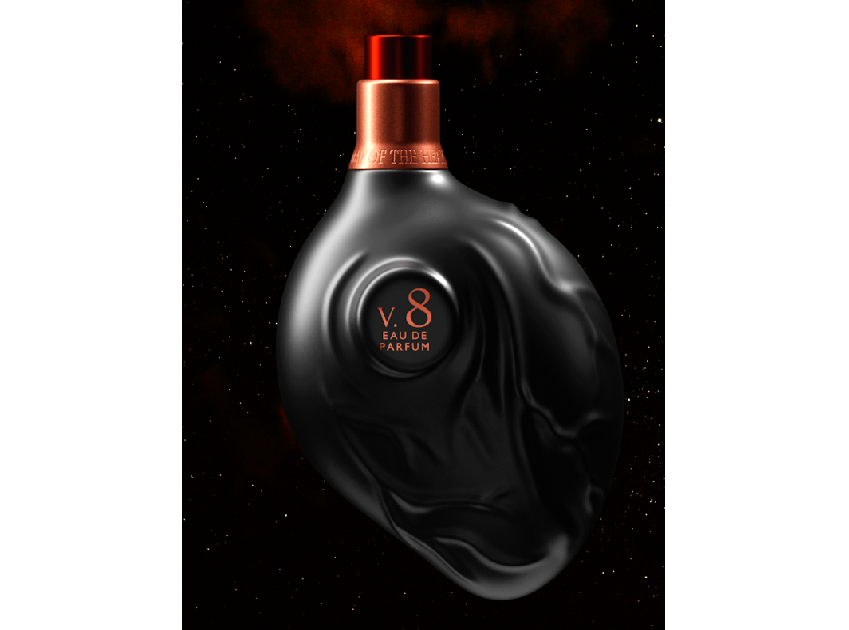 v.8 Bronzed Heart, Heart of Abundance
Map of the Heart's newest fragrance, the Heart of Abundance is a hymn to wealth and plenty of the land. With its deep minerality, discordant florality, hint of fruit, grounded by woods and roots, this scent draws you in instinctively. The hero of v.8 is the Fire Tree accord, which sits right in the heart of the fragrance.
NOTES:
 Top: Bitter Orange, Pink Peppercorns Orpur, Incense Somalia Orpur
Heart: Fire Tree Australia
Base: Sandalwood Album Orpur & Spicatum Australia, Akigalawood®,Benzoin Resinoid Laos Orpur