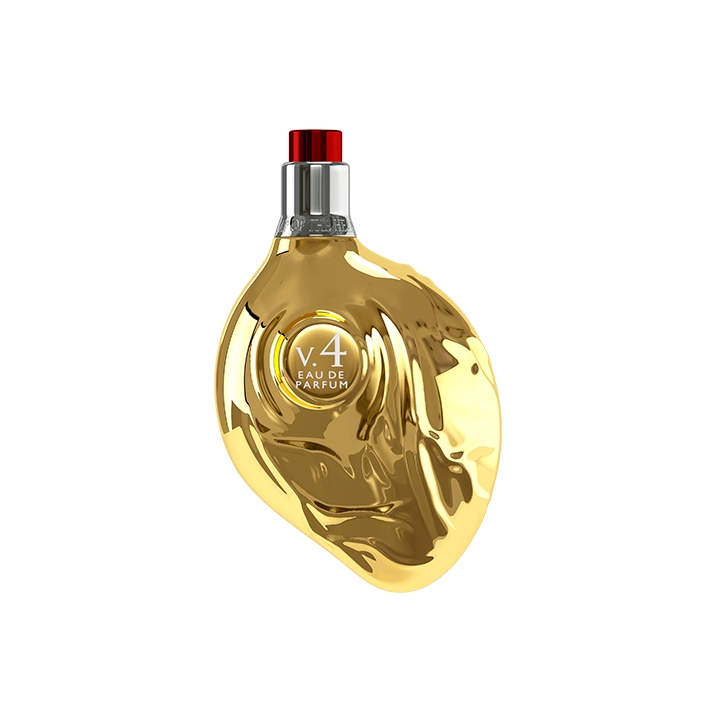 Map of the heart
v.4 Gold Heart – The Heart of Peace EDP 90ml
The Heart of Peace in the gorgeous gold heart is inspired by a utopian world, a place where we can all live in peace despite our differences. While gold can be provocative, this scent is not about wealth and power as one would first assume with the gold reference. Our real power comes from peace - both inner and with those around us. Respect, acceptance, sharing, inclusivity - this is real wealth, this is truly living with a heart of gold. This perfume wraps us up in a warm and comforting cocoon, a bubble of sheer joy. The inclusion of Warm Milk and Saffron in the notes also demonstrate these values. Milk is the first nutrient we all receive. It is democratic, our mother's milk has no barriers, no class, it is universal. Then Saffron, the glorious golden spice that has been treasured and traded since ancient times. Renowned for its preciousness, Saffron represents that what is precious is not valued in money. What is truly precious comes from our values.

NOTES
Top: Peppercorn, Cardamom, Cinnamon
Middle: Warm Milk, Saffron, Rose Oil. Peach
Base: Cedarwood, Musks, Australian Sandalwood

PERFUMER
Jacques Huclier

HOW IT WEARS
The Gold Heart lasts really well on the skin giving us atleast 8 hours. The Saffron and Milk are the stars here creating a warm and creamy spice on the skin, without delving into a particularly sweet territory.

LORE LOVES
We love the message behind this perfume, and we also love the Milky Saffron scent on the skin. Smelling slightly dry after about 6 hours, The Heart of Peace was easy to wear, not overwhelming but felt comforting and delicious on the skin. It mellowed beautifully, so it didn't feel too spicy over time just rich and rounded.

ABOUT THE BRAND
Map of the Heart is the journey inside our emotions. Everything comes from the heart. From pure joy, to lightness, love or aching darkness and desire - it is our essence. Through mapping our heart with scent and colour we can explore what makes our heart beat.

Conceived in Australia by partners Sarah Blair and Jeffrey Darling, Map of the Heart came to life in France. Sarah, a film producer and Jeffrey a film director, Map of the Heart was created using the same methodology of a film. Calling in a team of experts to work together to create a line of 7 scents that explore the different dimensions of our heart.

The incredible bottle design of the anatomical heart is a direct link to the message that everything that comes from the heart is true and unique. This is the real heart, not a pretty heart. Created by the renowned Pierre Dinand, this bottle creates a connection.

From the heart of freedom, to the heart of darkness to the heart of love, Map of the Heart takes us on an olfactory journey unlike any other brand. Map of the Heart is the heart beat of scent.
4 in stock