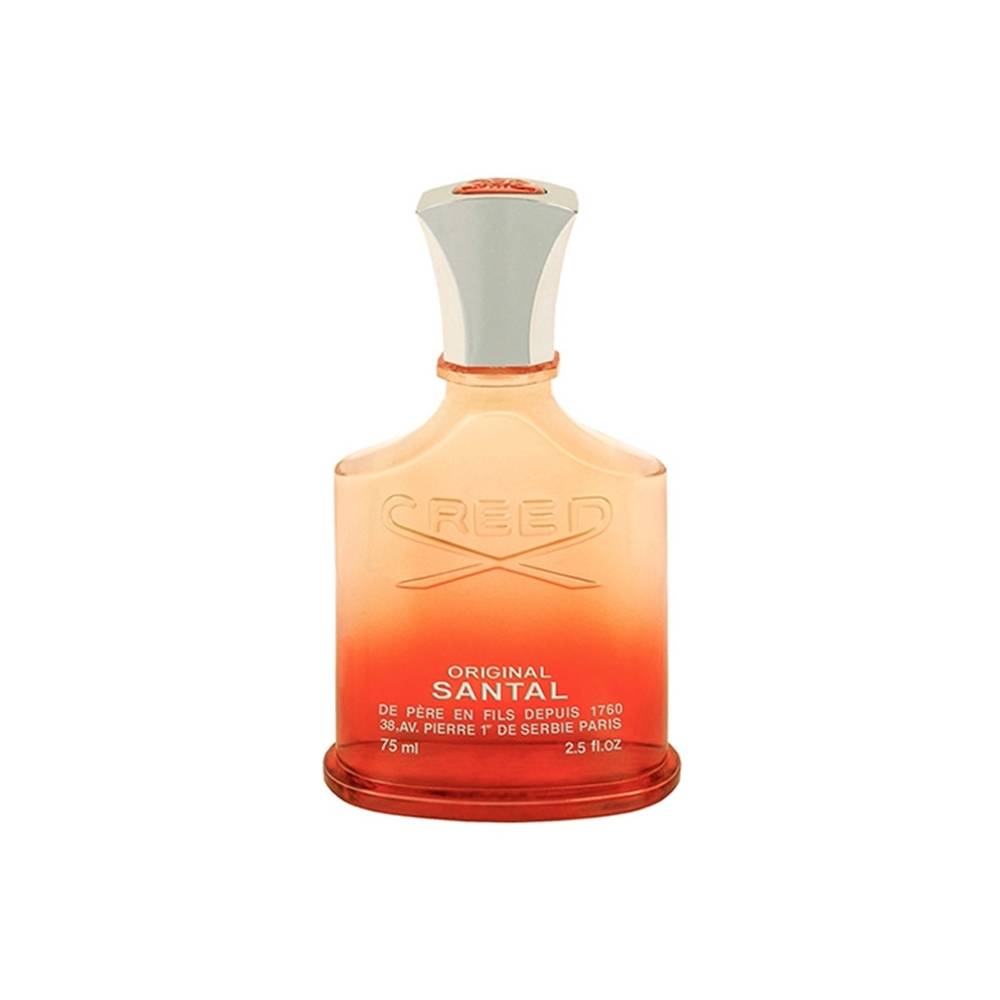 Original Santal EDP 75ml
Inspired by the royal and spiritual splendour of majestic India. Using pure elements known for their spiritual strength and calming power. The creamy and opulent Sandalwood from India is the star in this smooth and intoxicating fragrance. Combining the essence of royal Sandalwood trees from India with other pure elements known for their sublime scent, spiritual strength and calming power. Red-as-rubies Original Santal aspires to create a decadent inner calm for those who chose to wear it.

NOTES
Top: Sandalwood, Cinnamon, Juniper, Coriander
Middle: Rosemary, Lavender, Petitgrain, Ginger
Base: Vanilla, Tonka Bean

PERFUMER
Olivier Creed

HOW IT WEARS 
Original Santal gives us Sandalwood in a smooth and classic sense with hints of Cinnamon, Juniper and Lavender peeking through to create some aromatic tones to the smooth and sensual Sandalwood. As an Eau de Parfum, we generally get 6 – 8 hours, however with Original Santal, we get this scent lingering for at least 8 hours wear and great silage.

LORE LOVES
Original Santal is such a crowd please, we love it for its rich, deep and creamy notes that then the sparkle of a few little elements of aromatics. We imagine this fragrance on a refined yet boldly handsome gentleman. He's well spoken and well educated, and oozes charm that you cannot resist, especially when you move in close and catch a sniff of Original Santal.

ABOUT THE BRAND
Spanning seven generations thus far, The House of Creed's ethos is in creating the highest quality fragrances with the purest elements from around the world. Each scent is weighed, mixed, macerated and filtered all by hand in the highest tradition of the House's founder, James Creed. Renowned for providing commissioned fragrances to royal houses, celebrity clientele and the political elite all over the world, it was in the 1970's Creed made their fragrances available to the public to purchase in their Parisian boutique.
1 in stock