As the festive season approaches and things start to get busy, sometimes it can be a bit tricky to get yourself in the Chrissy mood. 🎄🎄🎄
Here's where the evocative power of fragrance comes in – you might not be able to get to France to roast chestnuts on an open fire, walk through the wooded, snow-capped pine forests of Siberia or stop to smooch under the mistletoe, but a Christmas candle can transport you there, or wherever you want to go, all via your nose!
This year our favourite home fragrance houses have truly outdone themselves with their Christmas collections – we have a feeling you're going to love them just as much as we do! So, without further ado, here they are: 
This year's Limited Edition Christmas collection from Trudon is all about astronomy – hence the name, Astral. All the candles in the beautiful Astral collection of course smell divine and shine bright, twinkling as they burn, just like stars do.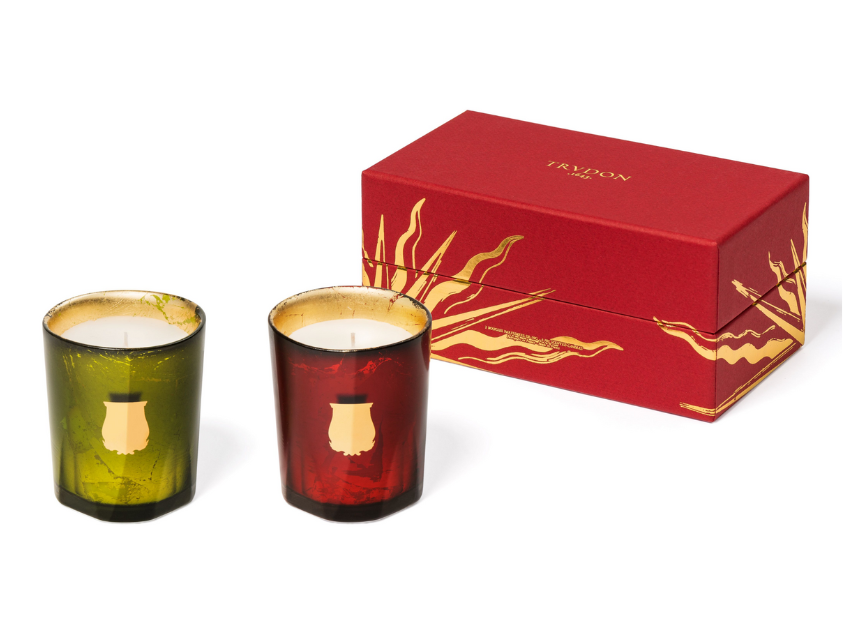 Christmas Candle Trio
Presented in a burgundy red giftbox adorned with gold detailing, this duo pack includes 1 x 70g Gabriel candle and 1 x 70g Gloria candle.
Each candle in this year's Christmas collection from Carrière Frères heroes Siberian Pine – a gigantic, hardy, winter-loving tree that can live to be hundreds of years old. Perfectly blended with Winter Rose, Smoked Wood and Candied Ginger, these candles are redolent of those treasured moments around the Christmas Tree.

Siberian Pine x Smoked Woods Candle 185g
This scented candle brings together the traditional scent of pine needles and the smokiness of a warm, blazing fireplace.

Siberian Pine x Winter Rose Candle 185g
A unique wintery blend, the combination of Siberian Pine and Winter Rose creates a woody floral perfume where sharp, resinous pine needles and sweeter, richer rose petals come together.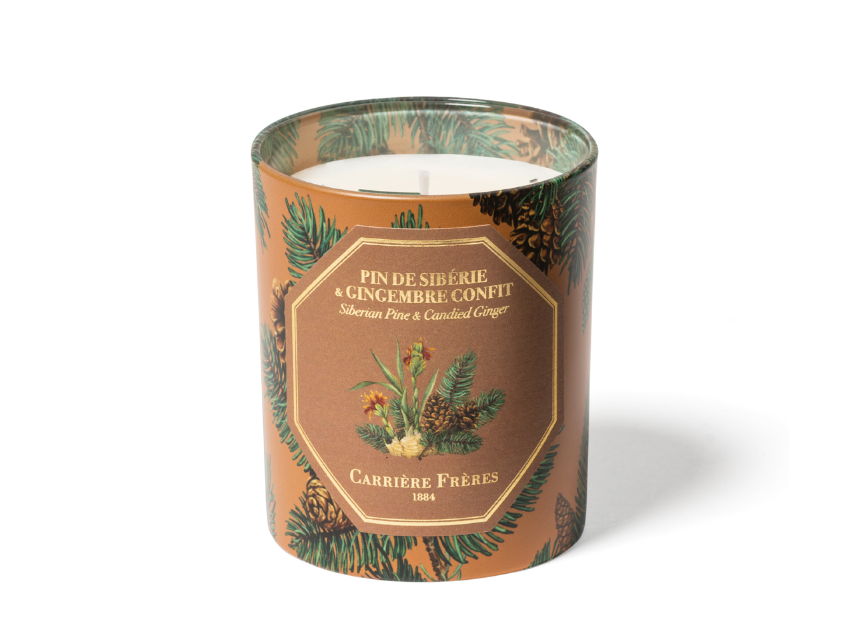 Siberian Pine x Candied Ginger Candle 185g
A spicy match, together Siberian Pine and Candied Ginger create a woody perfume refreshed and sweetened by a hint of ginger.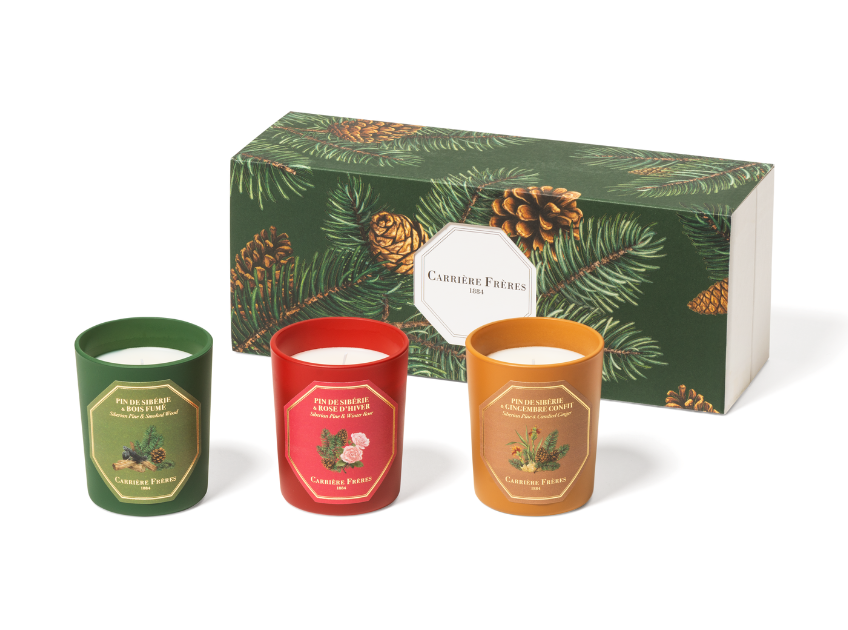 Trio Gift Set
This beautiful gift set contains 3 x 70g candles, one in each of the limited-edition scents in the Siberian Pine collection.
This year, Glasshouse Fragrances have created their own little fragrant light-up Christmas village. An Extraordinary Holiday celebrates the best part of the holidays – the moments spent together in our homes with the people we love the most.

White Christmas Candle 380g
No matter the climate, White Christmas instils a warm festive feeling in your space with its blend of woods and green spices.

Under the Mistletoe Candle 380g
A charismatic blend of Cinnamon, Apple and Red Berries that invites loved ones to step under the mistletoe.

Night Before Christmas Candle 380g
Inspired by plum puddings, sweet treats and festive fruits, Night Before Christmas conjures dream-like visions and the magic of the holidays.

Gingerbread House Candle 380g
Let the scent of Gingerbread fill the air as layer upon layer of sweet oven-ready Christmas goodness entices you to get into the festive spirit.
Christmas Candle Trio
All your Christmases have come at once with three mini candles bundled for your pleasure. Alternate Gingerbread House, Night Before Christmas & White Christmas to capture the spirit of the season.