As the days get cooler and shorter we start bringing out the woody fragrances, for us and our home! Now, there is no rule when it comes to fragrance. Here at Lore we are all about wearing whatever you like. We don't believe in the traditional men's and women's fragrances…fragrance to us is genderless and p.s the whole separating fragrances into these two gendered categories started in the 80s and is actually all marketing! Whatever smells amazing on you or makes you feel like you can take on the world – wear that!
In saying this, there are a few things that can sometimes make our fragrance choice for us. The weather can be one of these things. If you want to be transported to an island getaway in the midst of winter then go for it and wear something citrusy and bright! But, for most of us here at Lore, we love the rich, warm and earthy scents to wear during the colder months. We want to be enveloped in rich woods, warm resins and luxurious Orientals.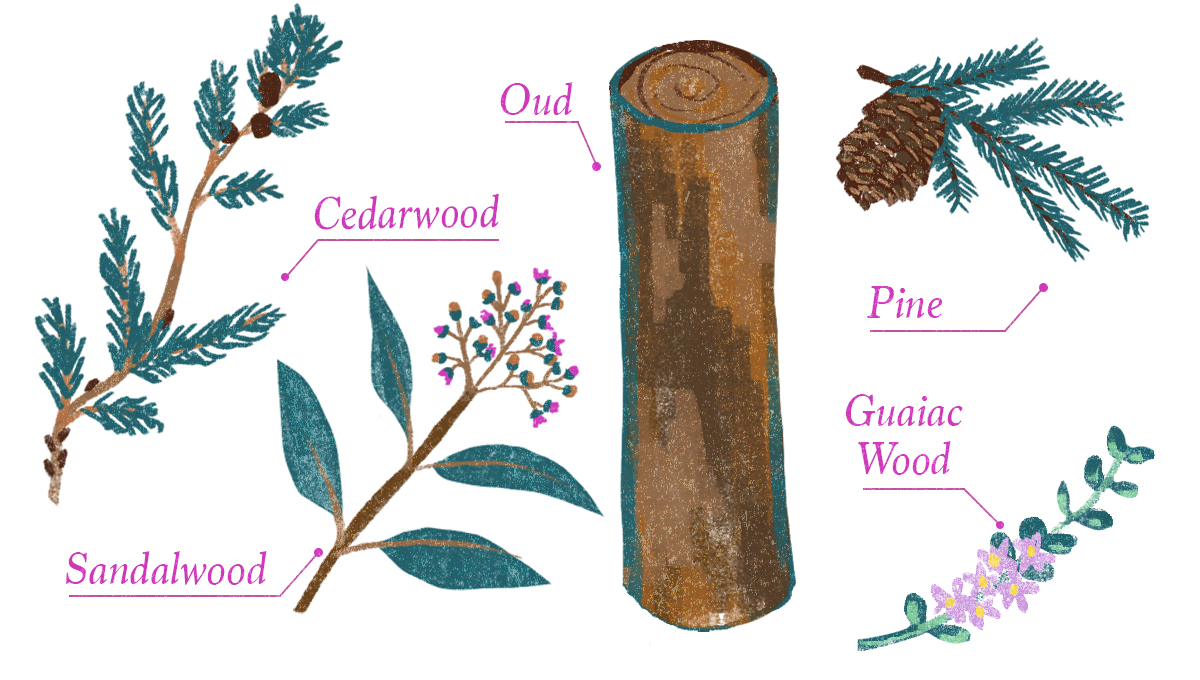 Let's delve into this category for a moment. When we say 'woody' we mean the 'Woods' category of notes, think Sandalwood, Cedarwood, Oud, Pine, Guaiac Wood etc. These notes are usually blended into the base notes.
So if we go back to our Fragrance 101 blogs where we spoke about notes and how this all works; we have the 'Top Notes' which are the elements of a scent that you smell first – generally they are the lighter notes such as citrus and fruits that give a bright element to the fragrance. Top notes will often fade faster as the scent moves into the middle notes. The 'Middle Notes' last longer than the top notes and can be more dominant, we often get a lot of florals in the middle notes of the fragrance.
We then move into the 'Base Notes' as the top and middle notes soften on the skin. The base contains the even more dominant notes once again, they are generally deeper and earthy and give the fragrance depth and longevity on the skin. These are the notes that will linger the longest and are often the notes that we remember. This is where the woods sit. This is why we always recommend the skin test when trying fragrances. Or at least sitting with a fragrance card for a few minutes so you can let all of the top and middle notes settle and then blend in with the base notes. Sometimes you get the woods instantly, other scents take a while to come alive on the skin, but it is worth the wait!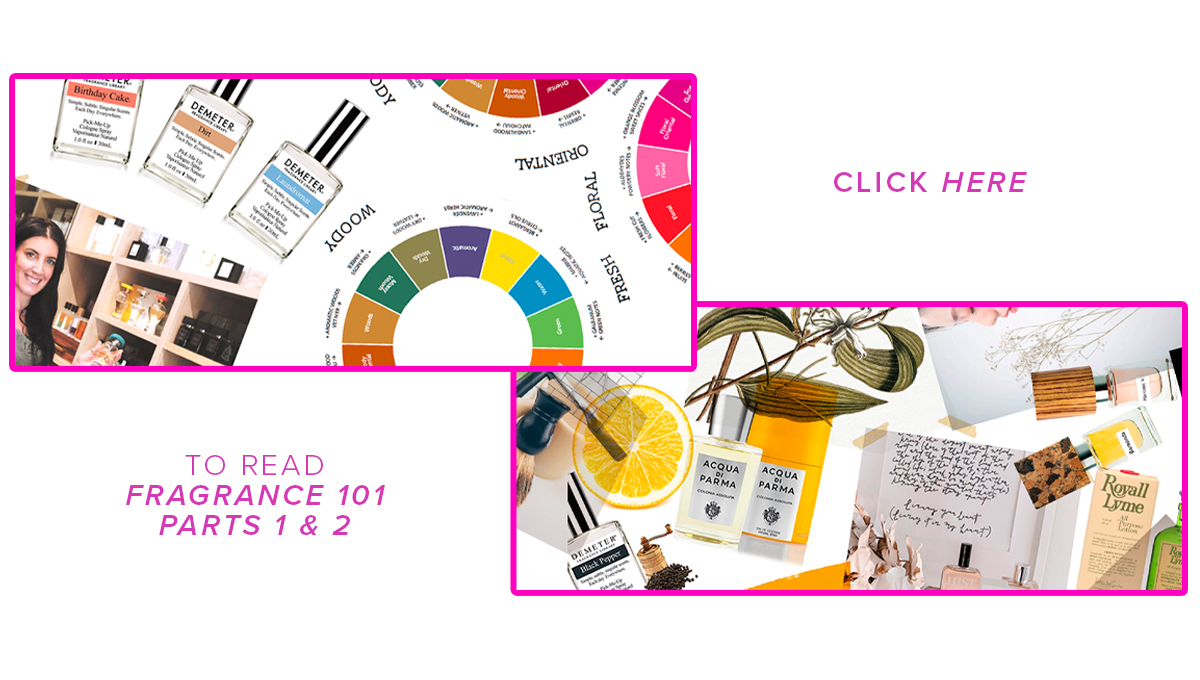 There can be quite a few different types of woody fragrances. They can be light and fresh, or have a real floral kick to them, citrusy and aromatic, sweet and good enough to eat or rich and deep. And sometimes, depending on the blend, two fragrances can have almost identical notes listed but can smell so very different! That's why we never ever recommend writing off a fragrance based on the notes listing, always give something a spritz as you might just be surprised. (those who dislike Patchouli, we are looking at you…)
Ok lets get into the fun stuff! Here are a few of our favourite fragrances that hero woods: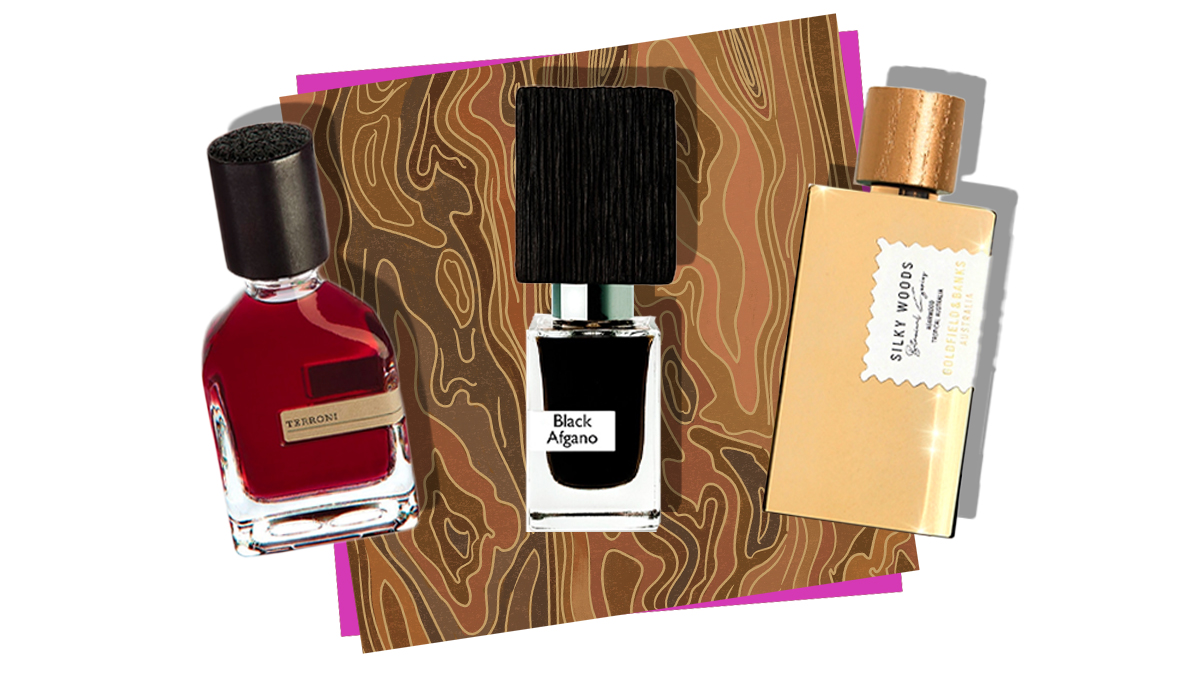 Ahh just about our strongest scent at Lore and loved by almost everyone. If you want a fragrance that packs a punch and gets ALL the compliments, try Black Afgano. It is deep, rich, resinous and addictive! Alessandro Gualtieri is the brains behind Nasomatto and he does not release any notes (which we love!) but Black Afgano is just about the only one he has confirmed notes for, a simple, yet powerful combination of Oud and Hashish!
Another brand from fragrance mastermind Alessandro Gualtieri, Orto Parisi. Again, he does not release the notes of his fragrances like we said above but what we get from Terroni is fire, smoke and woods. This is such a strong and powerful fragrance. You get an instant explosion of smoke, resins, tar and rich warm woods. This fragrance lasts and lasts and lasts!
A gorgeous, unique take on Oud. From Australian fragrance house, Goldfield & Banks, Silky Woods is a warm, woody, vanilla that celebrates Agarwood (Oud) in all of its glory. The first spritz we are hit with earthy, sweet, vanilla bean and once it hits the skin the smoke and woods come to life. This fragrance will literally warm you, like a big warm hug!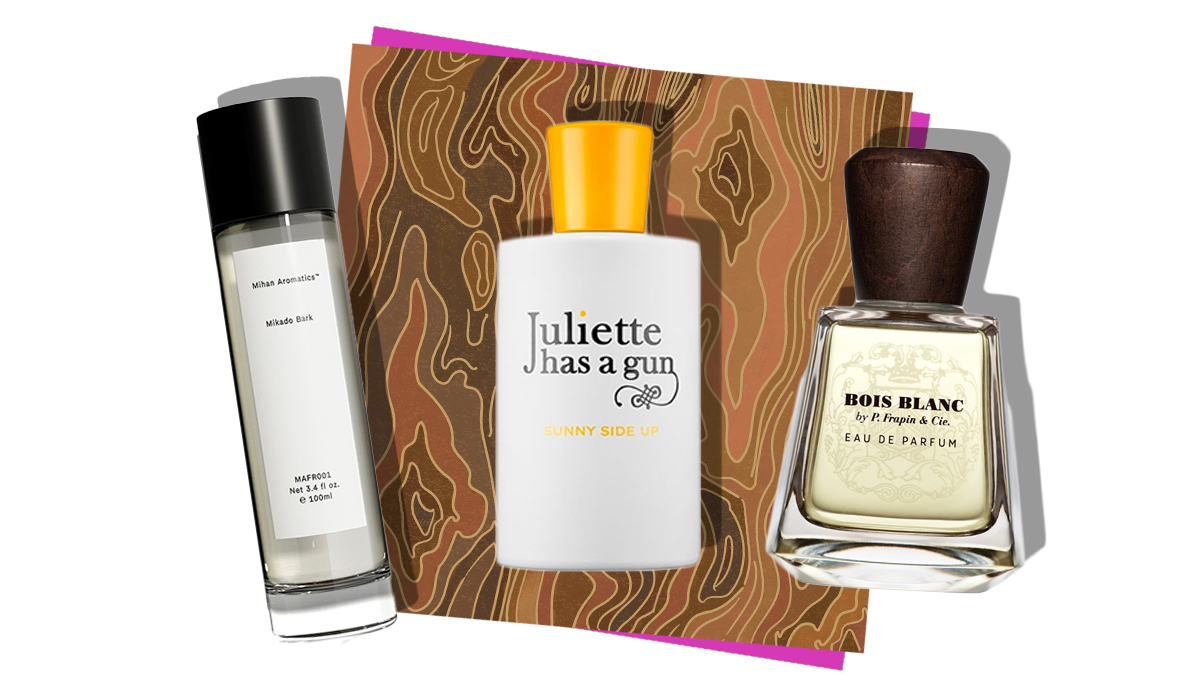 Mikado Bark is an ode to North Fitzroy's Edinborough Gardens on a beautiful Autumn afternoon. Sitting under a tree surrounded by fallen leaves of vibrant hues, the smell of nature while you read your book…take us there now please! This fragrance is a lighter woody scent. It is earthy and woody and a little bit spicy from the Cinnamon but never heavy on the skin. We love the Sandalwood in Mikado Bark that really shines through once the spice has settled.
Want to take a walk on the sunny side? What can we say, Sunny Side Up launched and quickly became one of our best sellers! If you are a Sandalwood lover, this is your scent. A creamy Sandalwood fragrance which sits so beautifully on the skin. This bright and happy fragrance is blended with Sandalwood and florals; molecules are added to the base to give it some oomph. Sandalwood is definitely the hero in this adored scent!
This fragrance is inspired Frapin's love for woods. From the wood in their barrels, to the trees around the property, Bois Blanc is their ode to wood. The scent opens with a freshness that smells just like nature. Aromatics in the top notes create an almost coolness to the scent that reminds us of a cold wintery forest. The middle and base notes, smelling heavily of woods, come to life on the skin with a slight creaminess from the Ambroxan. Bois Blanc is elegant and timeless.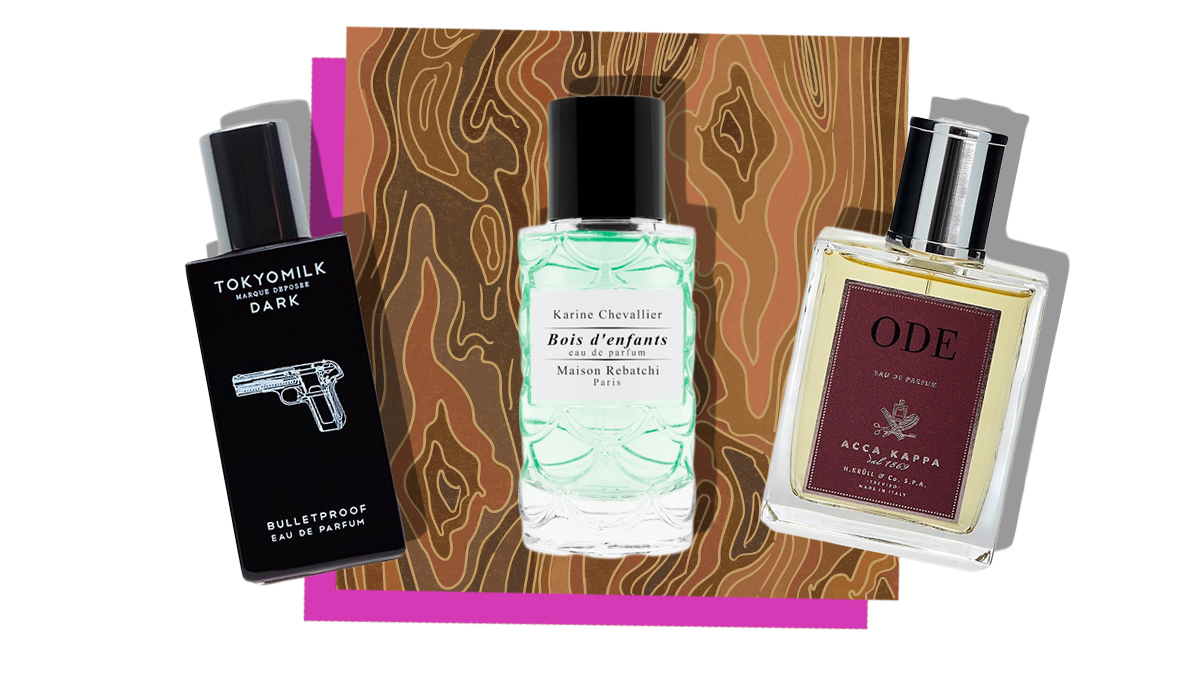 Tokyo Milk are known for their quirky and playful fragrances. The packaging, the fragrance names and the notes are fun and quirky and they never take things too seriously. Don't let this fool you though, the fragrances mean business! Bulletproof is one of their best sellers. A sexy blend of smoke and woods…with a touch of Coconut Milk to smooth and settle the fire. Careful, just one spritz and you might just feel unstoppable, bulletproof maybe?
Something a bit different from the others we have mentioned, Bois D'enfants is a woody fragrance blended together with an array of gorgeous florals. A true stand out of modern perfumery, a hint of spice, a touch of floral sweetness finished with a woody, resinous base. The woods, Sandalwood, Cedarwood and Pine dance together and create absolute magic.
This fragrance takes Oud to the next level! A fragrance inspired by the mysteries of nights spent in the Orient – the wafting scent of spices and woods through the warm evening air. Perfect on everyone. With the added touch of Strawberry which creates a sweetness that mingles with the resins, spices and woods. It is rich and earthy. Perfect for the cooler months.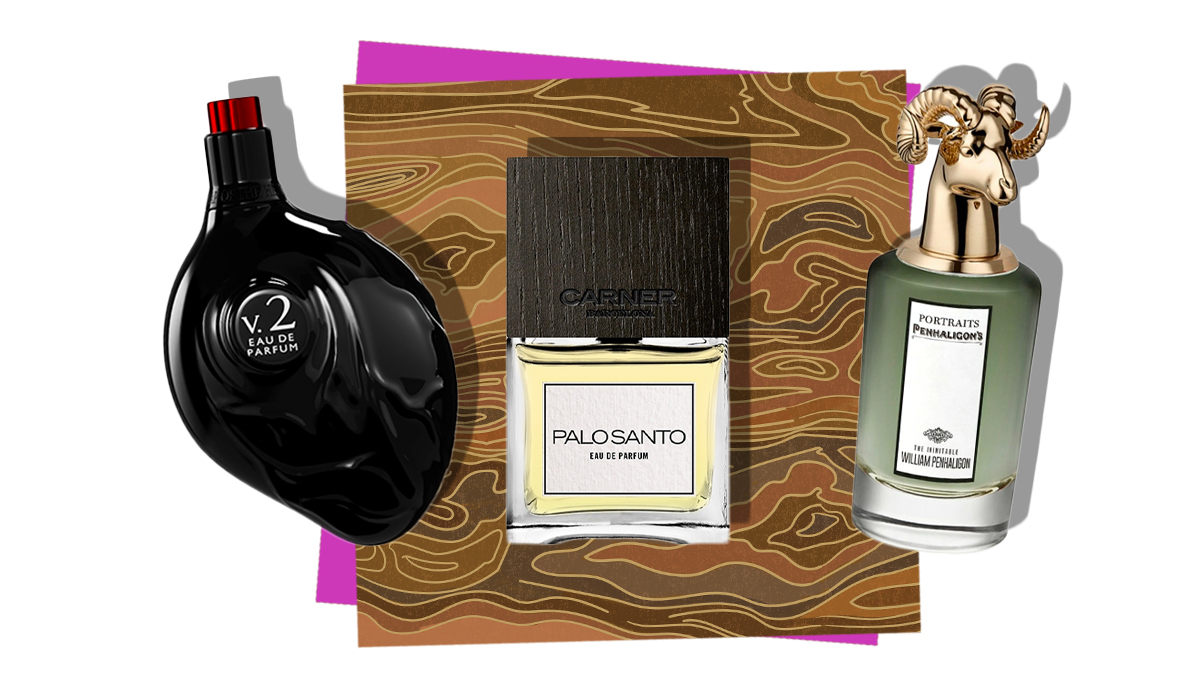 The Heart of Darkness is more than a fragrance, it is a journey of inner emotions, reaching the edge, going beyond our limits. The inspiration; the rebirth after a fire in nature. It starts with an explosion of smoke which settles so beautifully on the skin. Eucalyptus shines through the smoke which takes us straight to the bush! Australian Sandalwood is also heroed in this lineup. It is dry, spicy, woody and definitely smoky. We do find the smoke blends into the skin on the dry down which makes it a super wearable for everyone. It is always there but not as bold as the first spritz. Definitely one to try on the skin.
Used by shamans for centuries, it is believed that this precious, mystical and spiritual wood has the power to protect, heal and cleanse the spirit. Carner Barcelona have created a liquid version of this beloved, enchanted wood! It is creamy and warm, a touch nutty, woody, with a hint of smoke! If you like a unique fragrance you should definitely try Palo Santo. Such an interesting blend of fragrance notes from Warm Milk and Caramel, to Rum and Indian Davana which all blend so beautifully together with Cedarwoord, Palo Santo and Tonka Bean. It works and it is amazing!
Here he is, Mr Penhaligon himself. He enters in a vetiver haze and oozes sophistication. Warm, fresh and earthy. First spritz we get an aromatic, woody burst of fragrance with a slight hint of fruit. It is rich and bold, definitely not one for the faint at heart. The Inimitable William Penhaligon is the ultimate winter sweetie.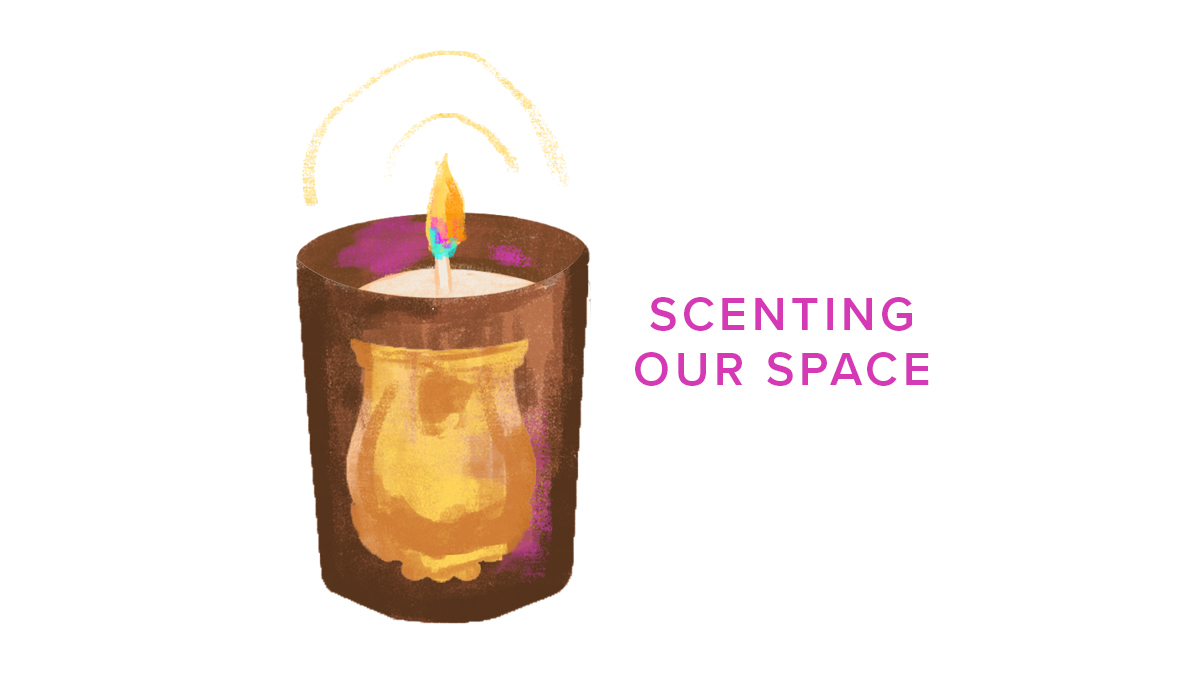 Now, onto scenting our space! There is nothing better than coming home from a long day and lighting your favourite candle, grabbing a tea or glass of wine and putting your feet up! Scent is so powerful and as soon as we smell a particular fragrance we can feel instantly relaxed or revitalised, whatever your mood calls for. So for us, cold autumn nights call for earthy scents, think woods, smoky gourmands and rich warming resins.
The flicker of the candle flame is quite hypnotic and warms the room, paired with some of the most amazing blends of fragrances from some of the best perfume houses in the world you'll feel cozy, warm and relaxed in no time, we promise!
Matches at the ready! Here are a few of our favourite woody candles: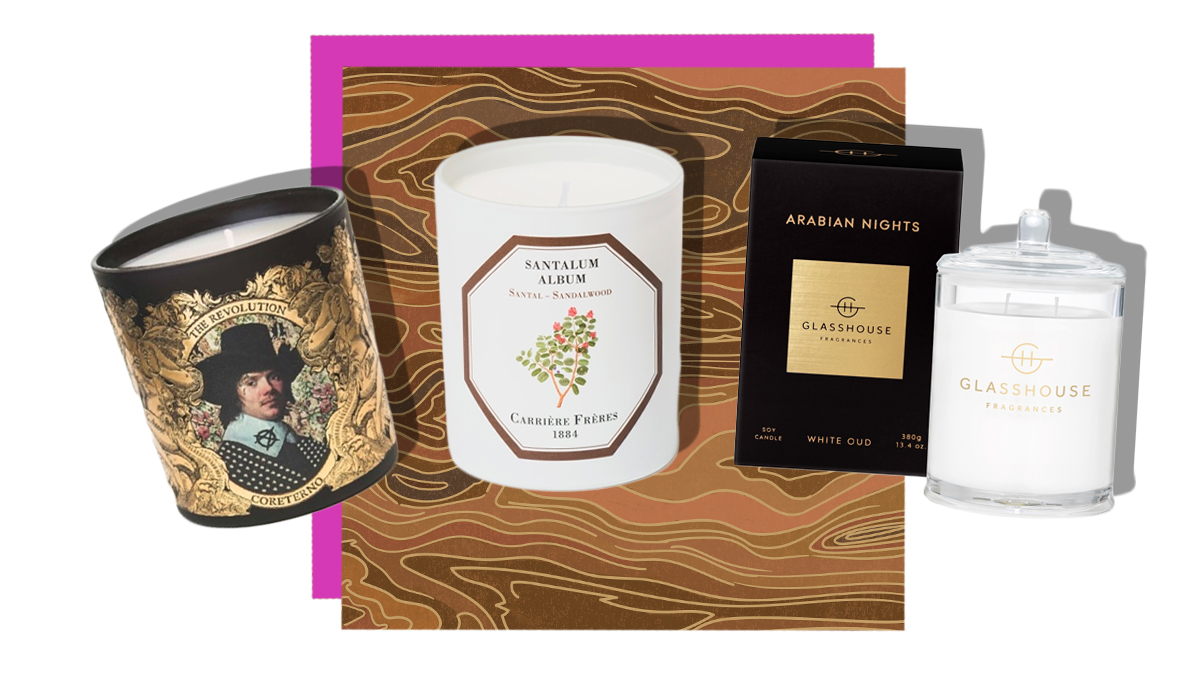 Ok, so the packaging alone wins most people over instantly (yes, that is actual gold leaf pressed into the vessel!) but lets talk about this scent! A gorgeous woody, oriental fragrance that smells like the earth – forest woods with a warm, slightly smoky warmth. It is the scent of nature and the woody depth that draws us in every time. Perfect for a cold wintery night in when you want to bring the outdoors inside.
The Carrière Frères range heroes single notes in their candles and if you love Sandalwood you need to grab this candle. The truest Sandalwood candle and scent we sell at Lore. The candles are made in the same manufacturing facility as Cire Trudon (the oldest candle makers in the world!) so we know the quality is there. These candles are so stunning, from the clean botanical packaging to the cold throw and the scent when burning. Lore tip – layer your candle scents! Burn two at a time to create your own scent, we think the Damask Rose and Sandalwood would burn so beautifully together!
When we think Glasshouse candles, we normally think something floral and a tad sweet, but not this candle! Arabian Nights has quickly become one of our best sellers in the range as it is something so different for the brand and they pulled off the scent so well. The Oud and Sandalwood creates such a woody, rich depth in this candle which is balanced out with the Saffron and Rose.
…in Dubai, ink black nights are lit by the flicker of age-old fairy tales told in stark glass towers. The place is ancient and cutting edge – a mix as rare and mystical as the fragrance in the air – it's the White Oud, Rose and Amber that carried you there.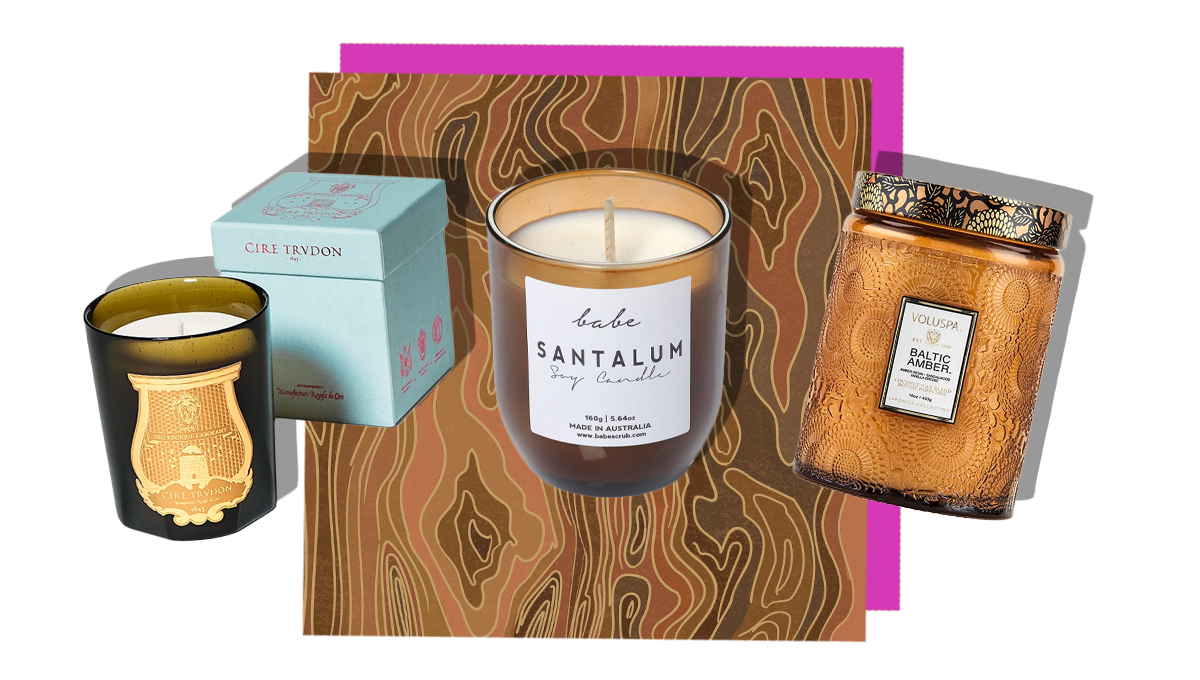 Ahhh Gabriel has such a special place in our hearts. Gourmand Chimney Fire, need we say more!? Cire Trudon candles are fine fragrance for your home. The layers of this scent are stunning. Not too smoky or woody with a creamy, soft element. If you long for a fire place this is the candle for you! The leather and woods mingle with candied chestnuts and musk leaving a stunning scent that leaves the room cozy and comforting. The vessel is a piece of artwork in itself, never throw these away, always repurpose!
A local Melbourne range that works closely with a third generation French perfumer to create their scents! We love the Babe candles. The packaging suits all décor style and they have a candle scent for anyone and any mood. Santalum is a luxurious, fresh woody scent. There is a touch of spice and citrus in the top and middle notes which lighten the deep woody base. Just perfect.
One of our best selling candles at Lore! The right amount of woods and sweetness. Amber Resin, Sandalwood and Vanilla Orchid, almost good enough to eat. The glow of the candle flame flickers through the golden vessel and warms the room in an instant. This is the perfect gourmand scent. More on the sweeter side for a woody candle.