With the launch of 27 87's newest fragrance Flaneur, we thought what better time than now to take a deep dive into the range. A unique and incredibly modern collection, 27 87 was created by Romy Kowalewski in 2016. With a vision to create fragrance that enhanced the wearer's moment, the here and now – their current reality. Working with local traditional craftsmen in Barcelona, 27 87 consists of several collections reflecting 4 distinct states of mind. 
Now Line – designed to accompany the day to day. Versatile and present.
Wild Line – statement fragrances for a bold and explosive moment. Courageous and potent. 
Go Line – a range for travel and exploration, fragrance full of wanderlust. Daring and spirited.
Calm Line – to enhance stillness and presence in the moment. Grounding and reinventing.
A contemporary perfume line with contemporary values, 27 87 prides itself on unique scents, long lasting juice, being vegan, cruelty free, gender neutral and all fragrances are produced with full respect to the IFRA (International Fragrance Association) regulations and standards. 
So let's explore the range…
Flaneur – Our newest addition to the 27 87 range. This fragrance was conceived during lockdown in Spain 2020. Intended to be a part of the Go Line, Flaneur in fact does not go anywhere. With lockdowns all over the world, Romy created a fragrance that takes in its everyday surroundings and finds beauty in the common day to day elements of life. The space where nothing new or exciting happens can sometimes be beautiful, much like this green, floral fragrance. With top notes of Bergamot and Linden Blossom to open, then middle notes of Absinth, Almond and Iris Butter and a base of Cashmere Woods, Grey Amber and Vetiver, Flaneur is fresh and sparkling yet creamy and smooth. Warm and cool tones mingle while the sharpness of Absinthe and then the soft smooth Almond, Cashmere Woods and Amber.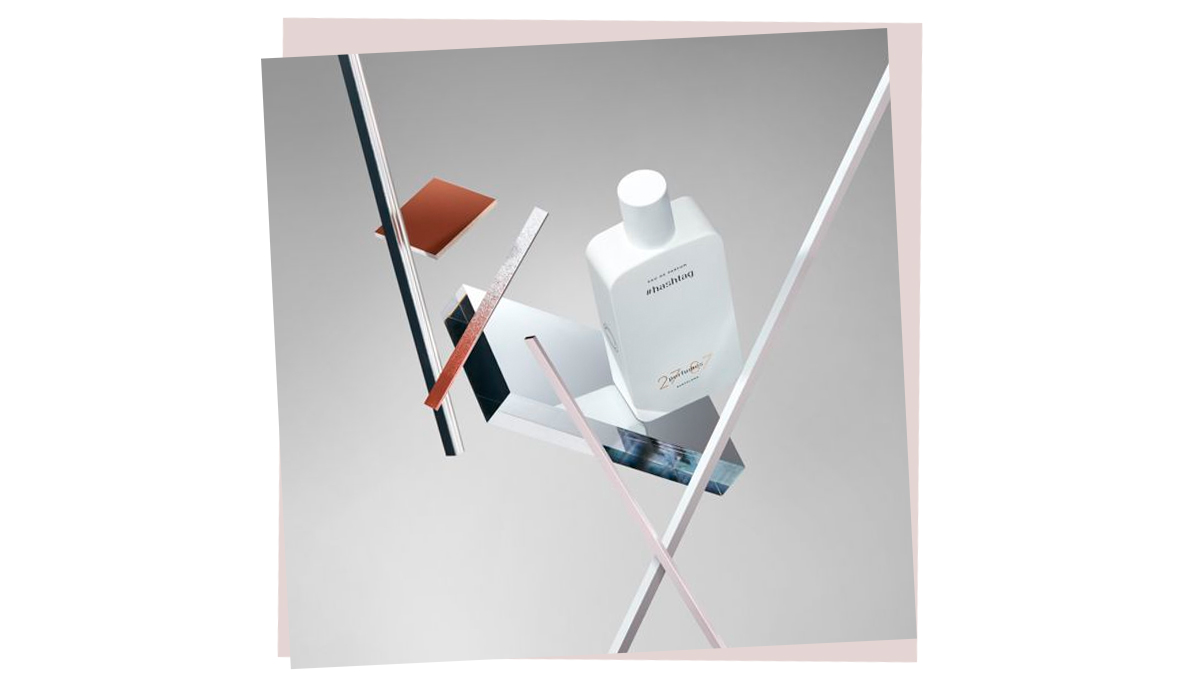 #hashtag – Inspired by the digital world, a part of the Go Line. Bringing the petal to the metal in this futuristic fragrance #hashtag creates a metallic, cool tone with an underlying powdery earthy base. Life is the story we tell and #hashtag is the story we smell. This fragrance is the epitome of the 27 87 range with its bold, modern feel. With top notes of Aldehydes and Violet Leaves, Middle notes of Iris and Frankincense, and a base of Cedarwood and Musk, #hashtag is at moments sharp and smoky then powdery soft and earthy.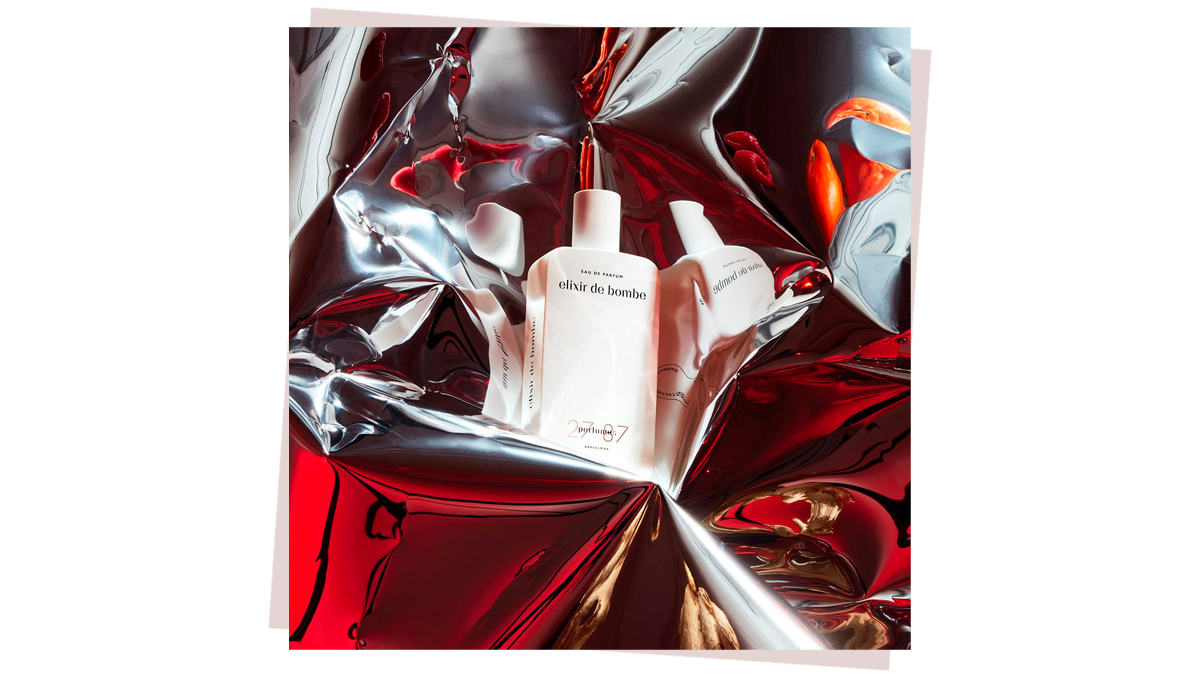 Elixir de Bombe – An explosive fragrance that makes a bold and outrageous impact when worn. Part of the Wild Line, Elixir de Bombe epitomises this collection – a fragrance that catches fire. Created for exceptional moments and rare encounters, Elixir de Bombe makes an explosive impact on the skin and is unique and robust in its notes. With top notes of Tangerine, Red Pepper and Ginger, middle notes of Ylang Ylang, Rockrose and Raspberry and base notes of Caramel, Leather and Amber. Elixir de Bombe is sweet, rich and bold on the skin.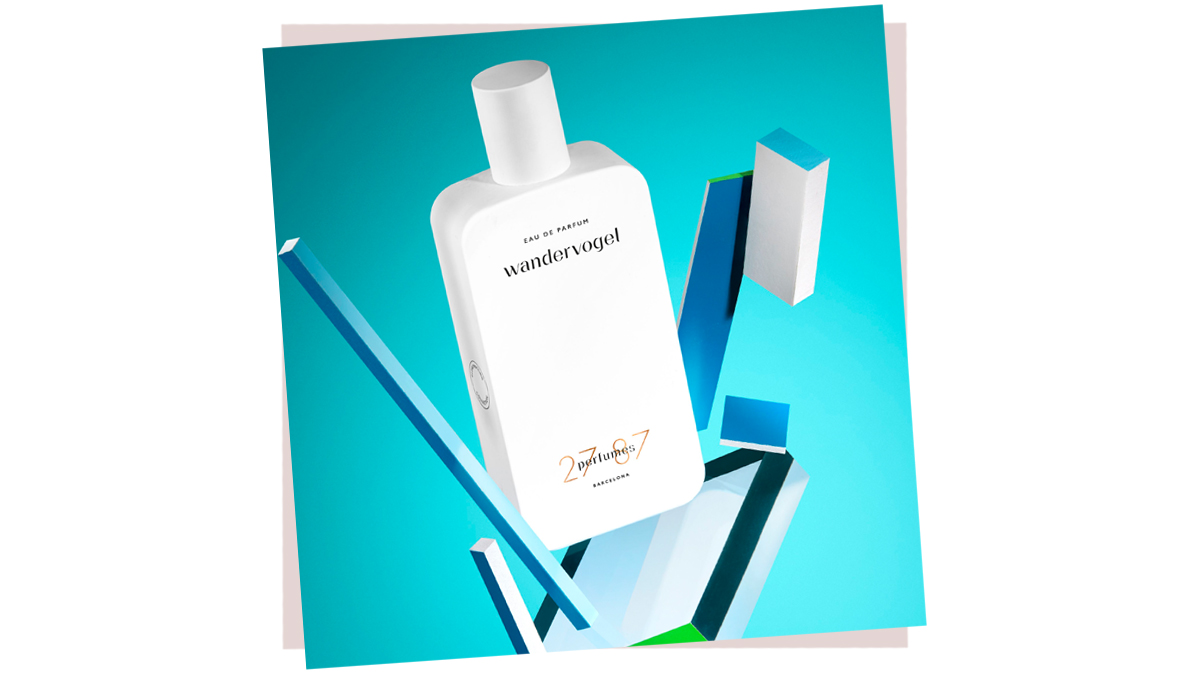 Wandervogel – A part of the Go Line, Wandervogel takes us on adventures to faraway locations. The irresistible scent of holidays, exploring new locations, a spark of uplifting, minty freshness. A scent for the daring and sophisticated. Summery and bright, with top notes of Mint, Shiso Leaf and Marine Accord, middle notes of Anise, Floral Notes and Fennel and base notes of Musk and Sand Accord.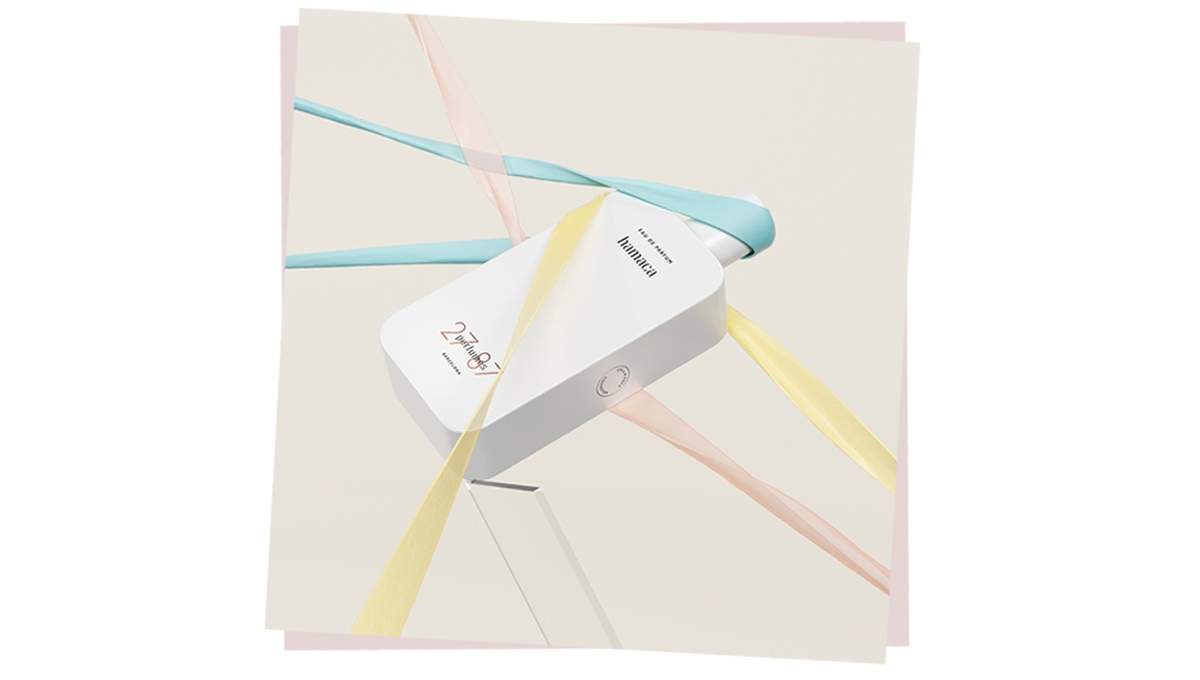 Hamaca – A summer scent if we ever smelt one. Imagine lying in a hammock by the beach, the warm sun on your skin, drinking a fresh coconut as you watch the day slowly pass by. Part of the Calm Line, Hamaca definitely gets us into that holiday mode – inhale, exhale, let go. A warm, beachy scent with top notes of Marine Accord, middle notes of Sandalwood and Coconut and base notes of Tonka Bean and Vanilla.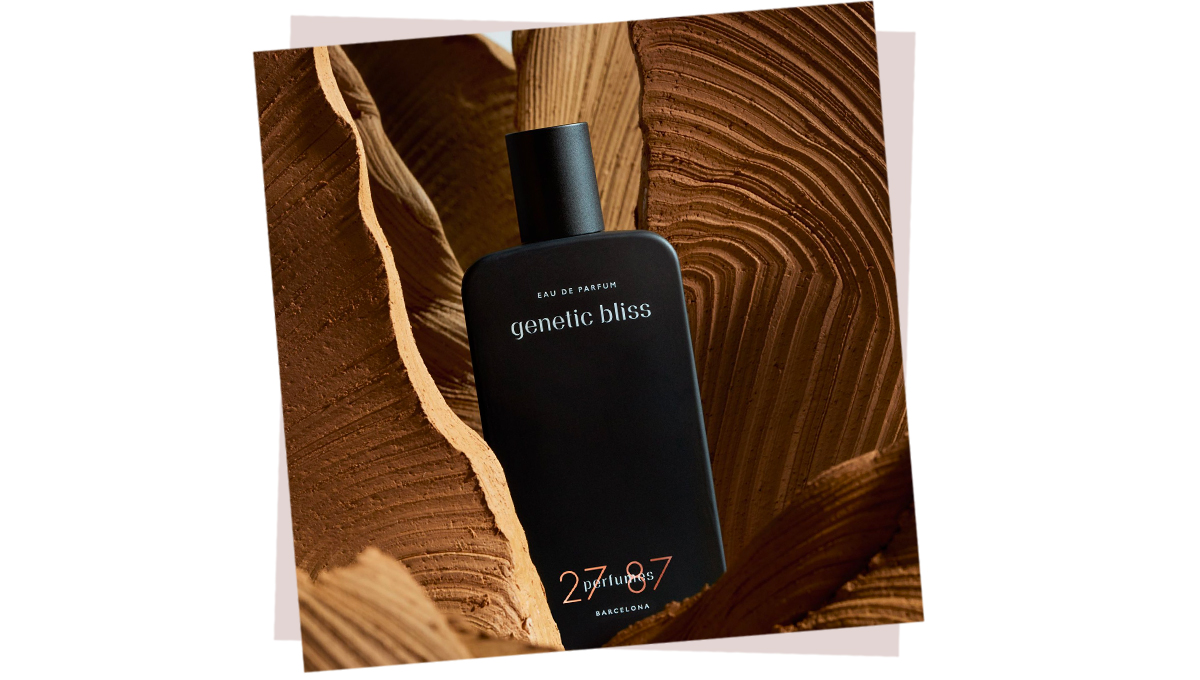 Genetic Bliss – The essence of what we can be, who we are, our unshakable self. This unique fragrance is a molecular scent that consists of several different molecules that Romy worked to patent while creating Genetic Bliss. These molecules react with your body chemistry to create your own natural scent. Part of the Now Line, this scent is designed to accompany you every day. But not only that, Genetic Bliss is designed to be layered with all of the other scents in the 27 87 line. A molecular, skin-like woody scent, Genetic Bliss will create a little extra oomph to your fragrance when layered together or wear beautifully on its own.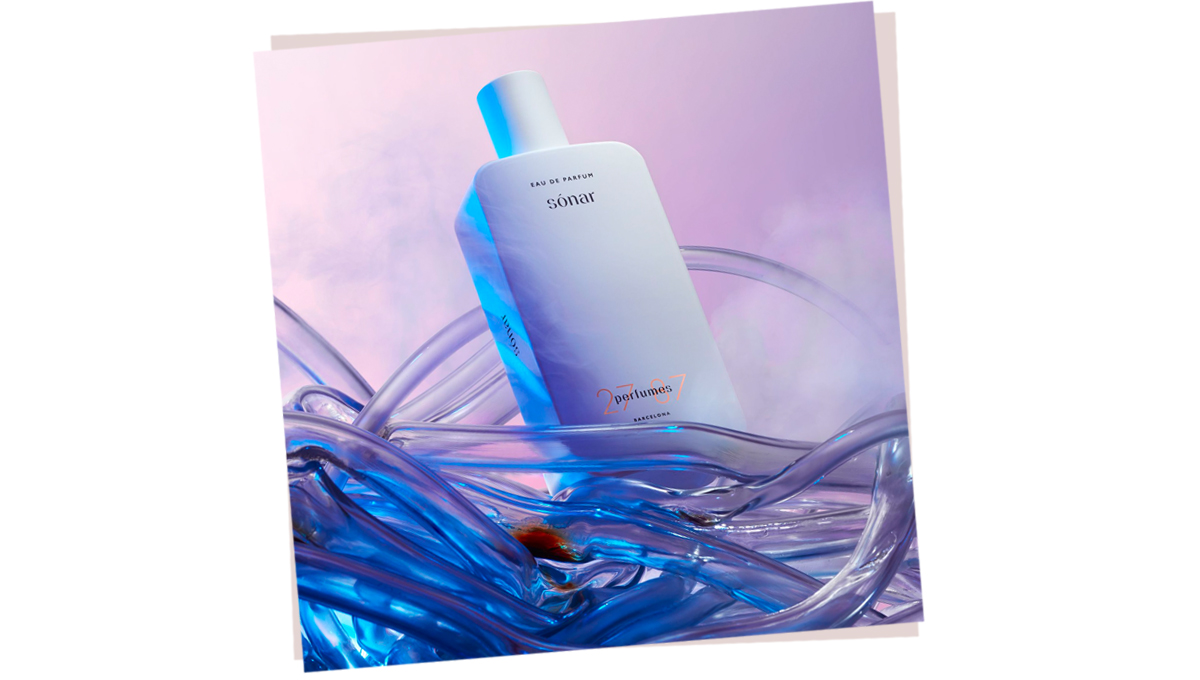 Sonar – Part of the Wild Line, Sonar is an outrageous blend of notes inspired by a completely immersive experience of sound. The scent of the community at a music festival, sound fills your ears, you can feel the bass throughout your body while wedged between other festival goers moving to the beat. An ecstatic moment that fills all of the senses. With top notes of Italian Bergamot and Pink Pepper, middle notes of Tuberose, beer Accord and Saffron and base notes of Metallic Vibrant Wood and Vanilla, Sonar is unlike anything you have ever smelt before!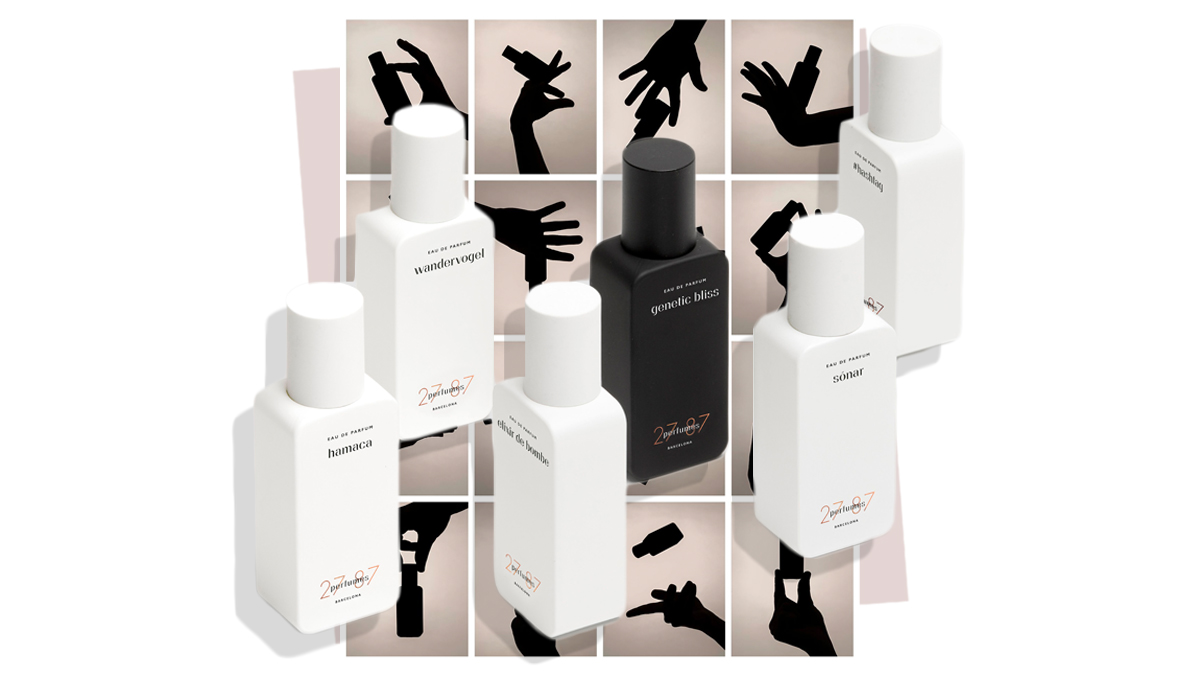 We are also so excited to launch the Mini Me versions of all of the fragrances in the line exclusively here at Lore. So just in case you like the smaller option to have one that's easier to carry or you just prefer the smaller sizes, or you want one of everything this could be the answer. 
I hope that you've enjoyed learning more about this incredible range and feel inspired to try something new!