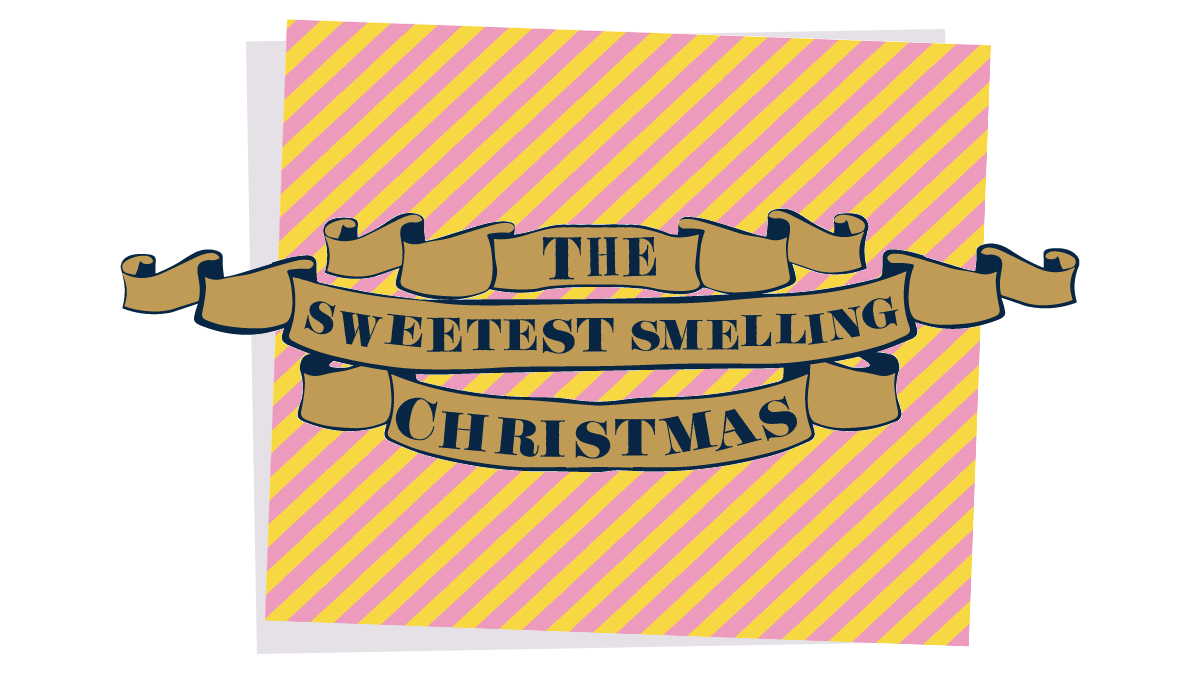 We are so proud to present The Sweetest Smelling Christmas at Lore Perfumery! 
This year, the air and emotions feel extra sweet, don't you think? It really is the sweetest Christmas, and what better way to complement those lovely Christmas vibes than getting right into the cheery festive spirit with scent!
We are packed to the brim with sensory treats and scented delights to bring festive joy to all. Whatever your taste, we have something for all types of cravings. And the best part of scent is the happiness and connections it creates so this is one we believe is worth spreading (all year round) but especially at Christmas. Scents to sweeten your spaces, your fine self, your loved ones and life in general. We truly believe that this year is absolutely the sweetest smelling Christmas ever.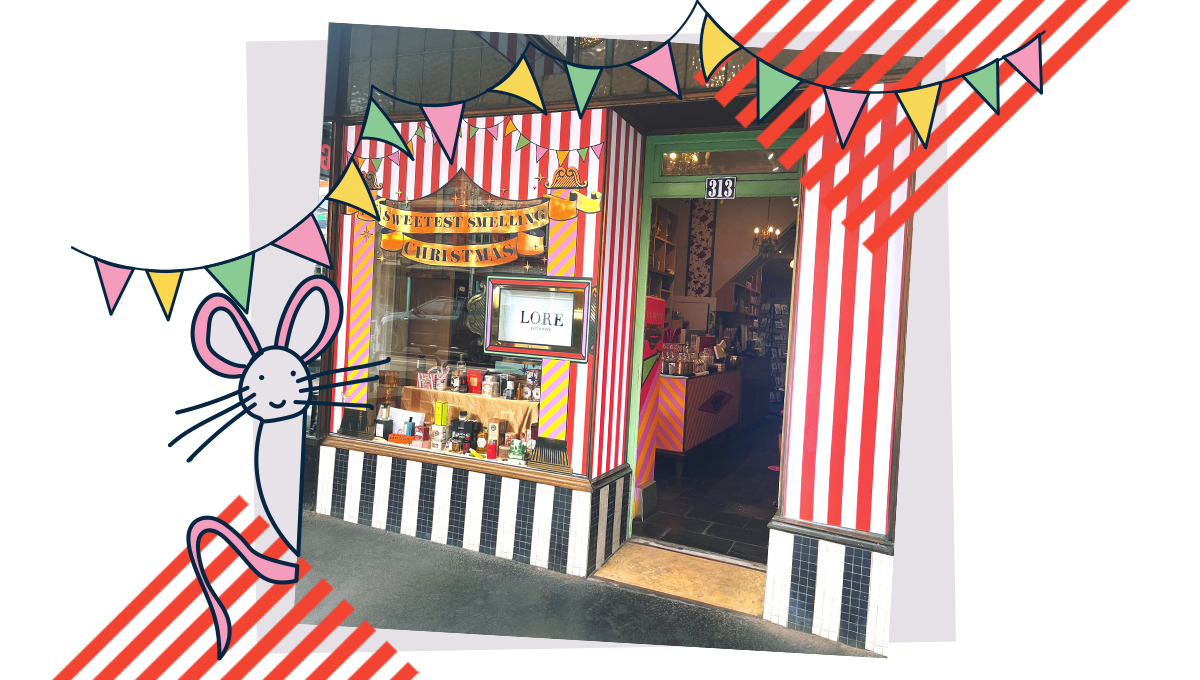 We've listed our top Christmas picks that are sure to tickle your taste buds and create an absolute feast for your senses, so read on for the sweetest smelling treats…
And remember, everything in our Christmas edit below is Limited Edition so make sure you don't miss out! Some are great value gift packs which give you the opportunity to try something new and something loved at the same time. Or they're a wonderful tasting platter of deliciousness from a brand you love. Or, they are specifically Christmas releases that you won't see again. All in all, they are a spritzingly fabulous selection of gifts both for the people you love and of course, the very important self gift!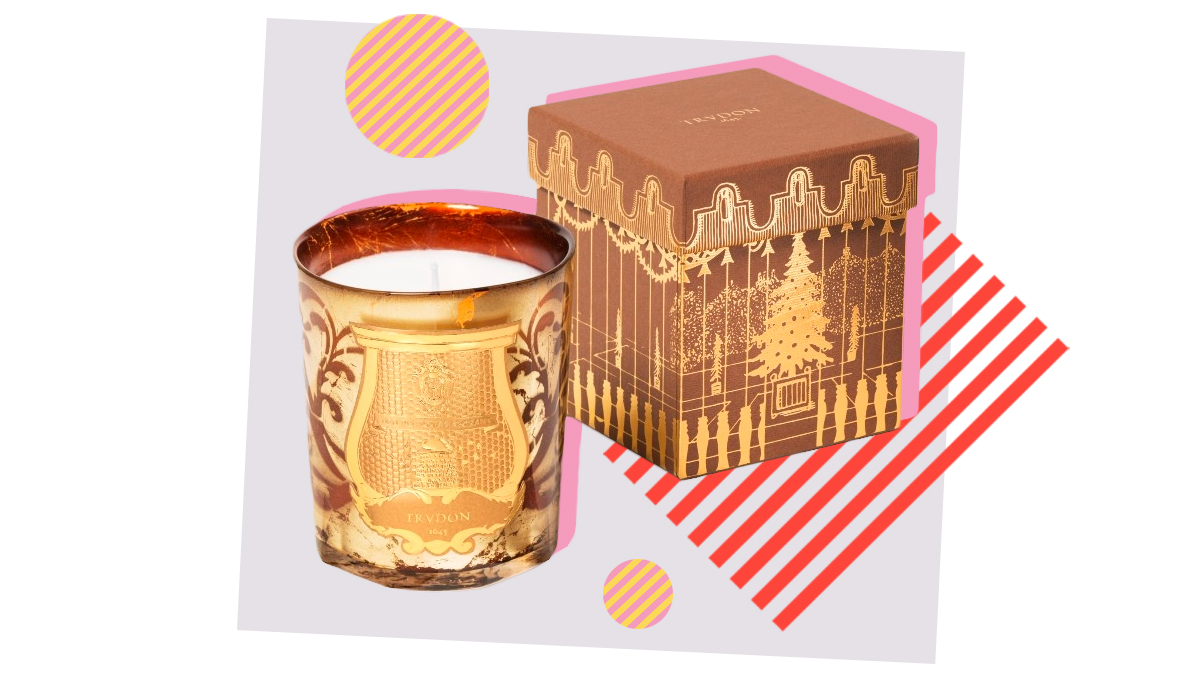 This year Cire Trudon takes us to the Palace of Versailles with their enchanting collection to celebrate the festive season with the Sun King himself. An opulent, golden Christmas filled with magic, fun and decadence. Each candle is reminiscent of the Versailles gates and iron works with its detailed gold foil decoration, to create each candle they are intricately hand decorated with the gold foil and stenciling inside the vessel before the glass is painted. The boxes are illustrated by Lawrence Mynott and evoke the wonderfully elaborate and theatrical masquerade balls at the Chateau, with the double L symbol representing the royal seal. We think it is one of Cire Trudon's best festive offerings yet! The vessels look extra stunning this year and we are in love with the fragrances. Of course we have our classic favourites, Ernesto and Gabriel available in the lines, then we have the gorgeous Christmas scents Fir and Gloria back in full force and finally we have our new release Bayonne….a rich and spicy chocolate candle.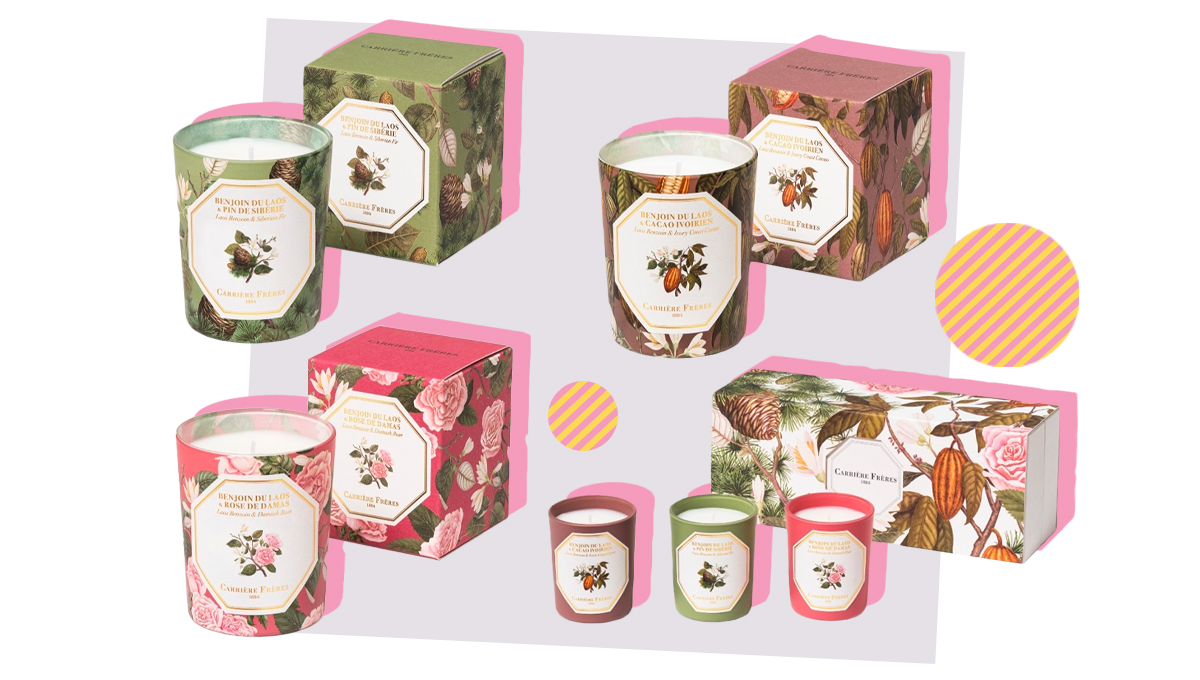 This year one of our best selling candle ranges heroes the note, Siam Benzoin, a balsamic resin obtained from the bark of several species of trees. This note is used in perfumes, some kinds of incense, as a flavouring and medicine, coming from across Thailand, Laos and Cambodia.. It gives a rich depth to each candle fragrance which is balanced by their individual note. We have Cacao Bean, Fir and Damask Rose – something for everyone's taste! This whole collection makes for the most glamorous gift, or self gift! The vessels, we mean – look at them! The perfect colour palette, not super Christmas-y, and will suit any decor. As always, Carriere Freres have created a little sensory journey for both our eyes and our noses.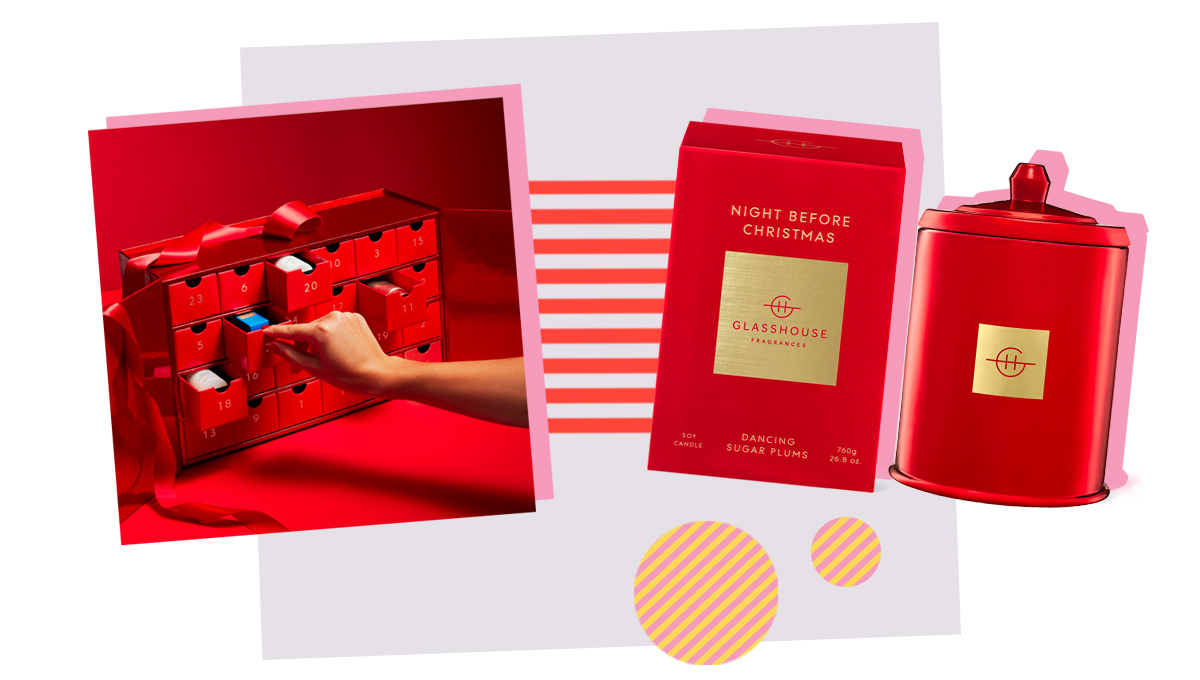 My (oh my)…the 2021 Glasshouse Fragrances Christmas Collection is BEAUTIFUL! The red, the different textures, we mean they got us at velvet and glitter packaging…we just love! They have really outdone themselves this year, every inch of the collection has been perfected. This range will make for the perfect gift with a price point for every budget and a fragrance for every style. 
Oh la la, the rich and regal colour of red is the story this year. Our favourite Christmas candles with a variety of fruity, spicy and refreshingly summery scents provide the festive candle staples that sell out in the blink of an eye. Strong, triple scented festive candles plus the incredible packaging make Glasshouse Fragrances Christmas collection a must have!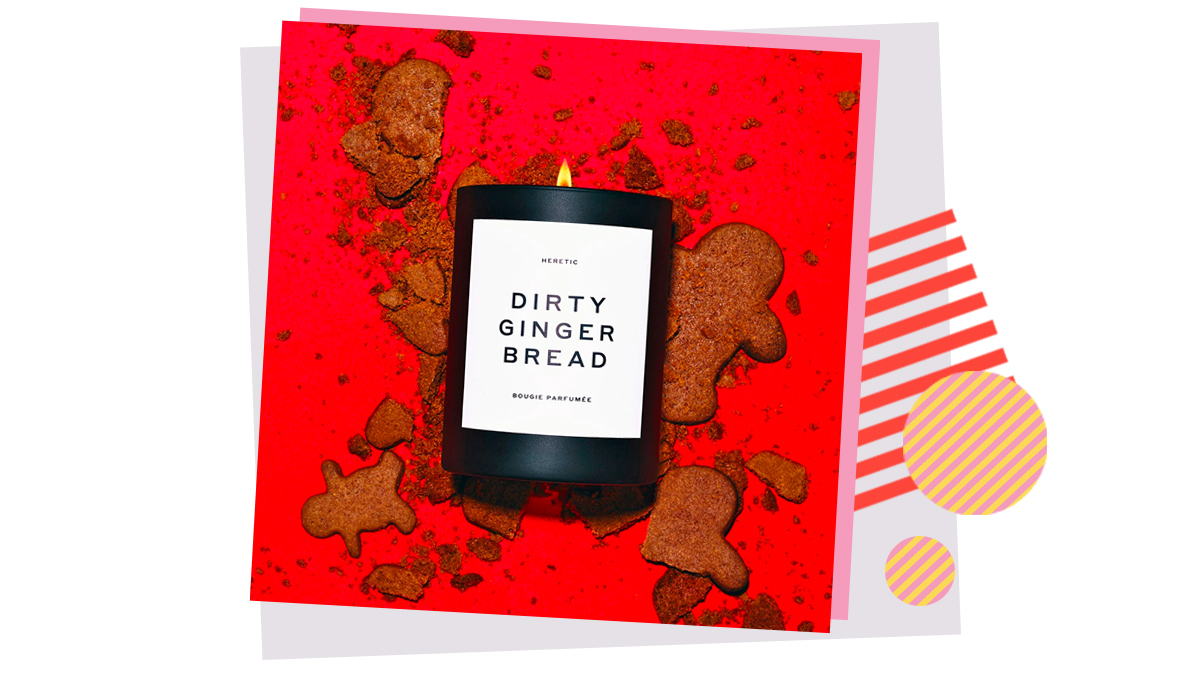 A non traditional take on the holiday season and a tongue in cheek scent (and packaging) as per usual with Heretic Parfum. And we love it! Dirty Gingerbread is exactly as you'd want it to smell, spicy and warm with black wax and the perfect balance of naughty and nice this Christmas!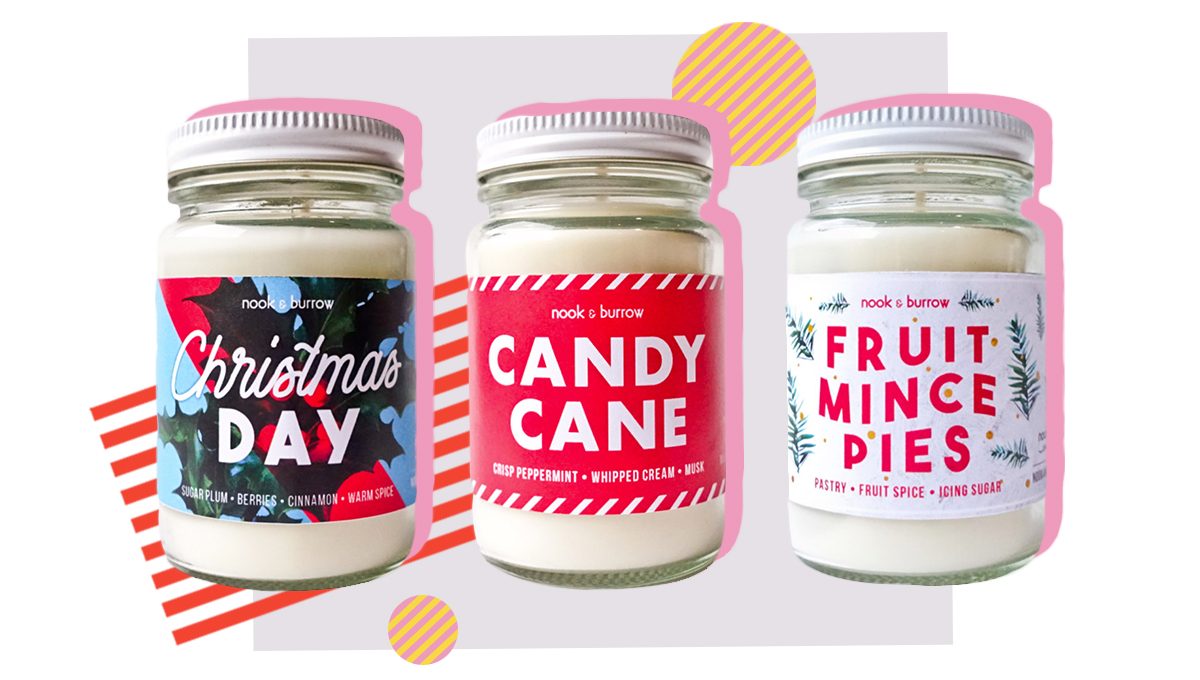 Fun and playful local candle brand Nook and Burrow does not disappoint with their festive offering! This array of deliciously scented mini candles are the perfect little gift when you need some super cute little stocking stuffers. From Candy Cane to Fruit Mince Pies to Christmas Day and Christmas Night – Nook and Burrow have all the festive scents covered.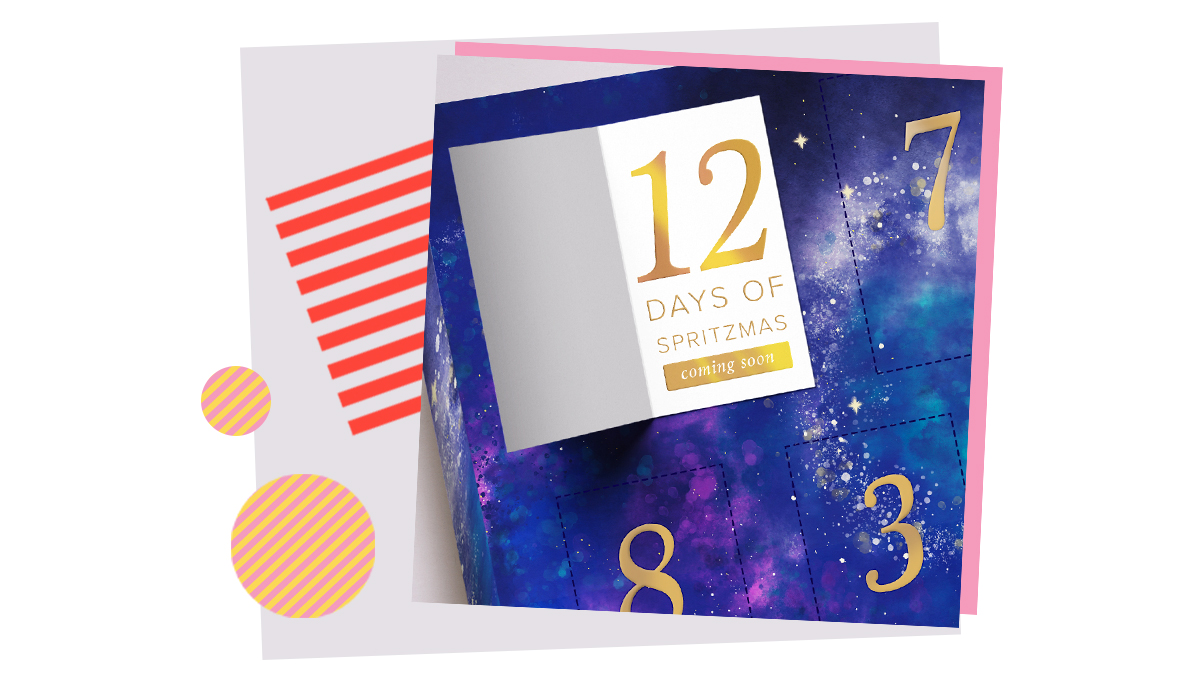 Do you want to spend your 12 days of Christmas smelling amazing, trying new fragrance launches from 2021 (as well as a couple of old favs), and getting a deliciously fun surprise every day? Though so! The power of Spritzmas comes to you with this Limited Edition, first ever Advent Calendar from Lore! We worked so hard on this, and are truly so excited to launch our first ever Advent Calendar. Try 12 different fragrances for your 12 days of Spritzmas, log in with your special link to watch unique videos that we made especially for you about each scent in the pack, and spritz yourself a very, merry Christmas!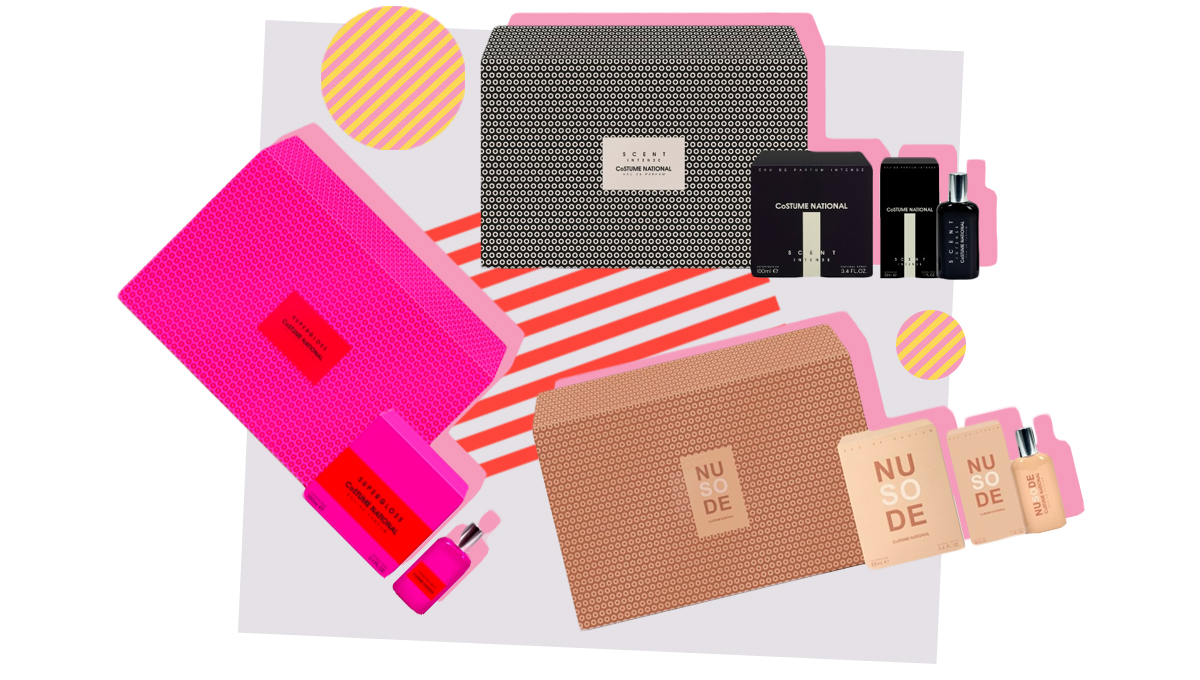 We loooove these gift sets as they are such incredible value each year. Costume National creates the most incredible fragrances, from their iconic Scent Intense which is a fresh and silky smooth Amber concoction, to their sexy, spicy Tuberose in So Nude to their newest launch Scent Gloss – a bright and fruity floral fragrance to suit all of your festive party nights out! Each gift set includes the full size 100ml Eau de Parfum bottle along with a 30ml travel size at no extra cost! This is a saving of almost $100 on the mini size (that really isn't that mini at all!). What a fabulous gift or a great time to stock up on your favourites to ensure you get a travel size for free!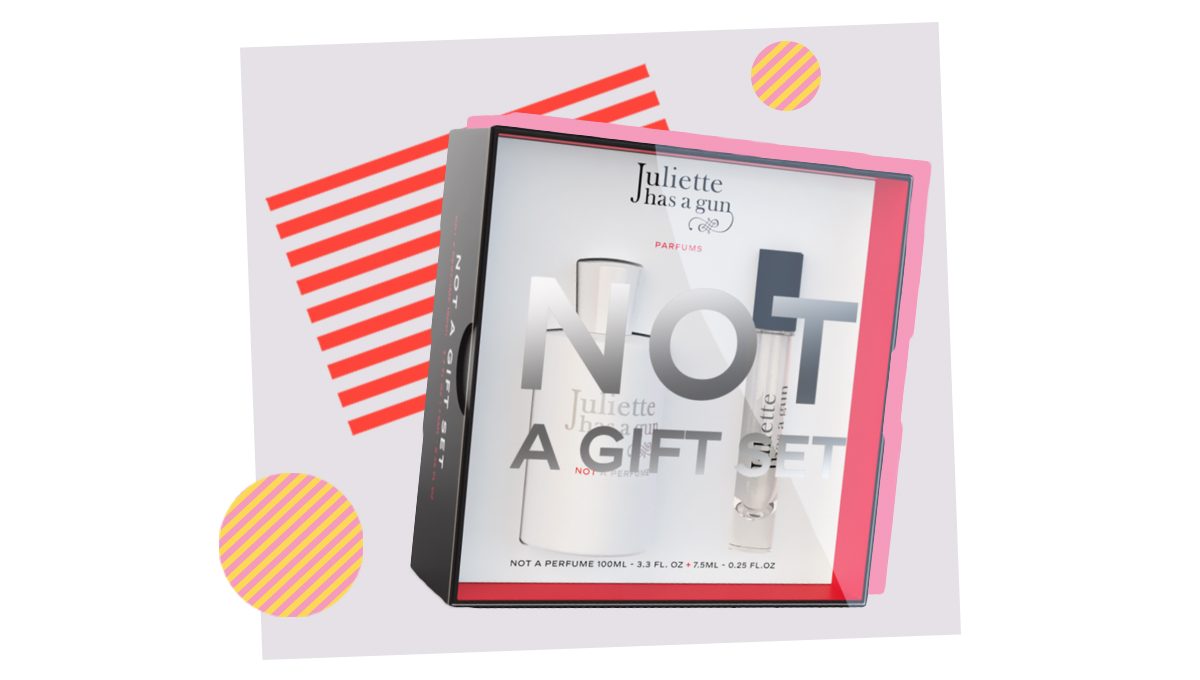 Any fans of Juliette has a Gun already know about the wonders of the cult favourite Not a Perfume so it's no surprise that this gift set is here. Not a Perfume is the pheromone fragrance from the perfume house. A scent to layer or wear alone, the one scent to enhance your natural scent leaving a wonderfully clean, musky trail in your wake. This gift set includes the full 100ml size bottle of Not a Perfume along with the travel size version so you can smell wonderful wherever you go!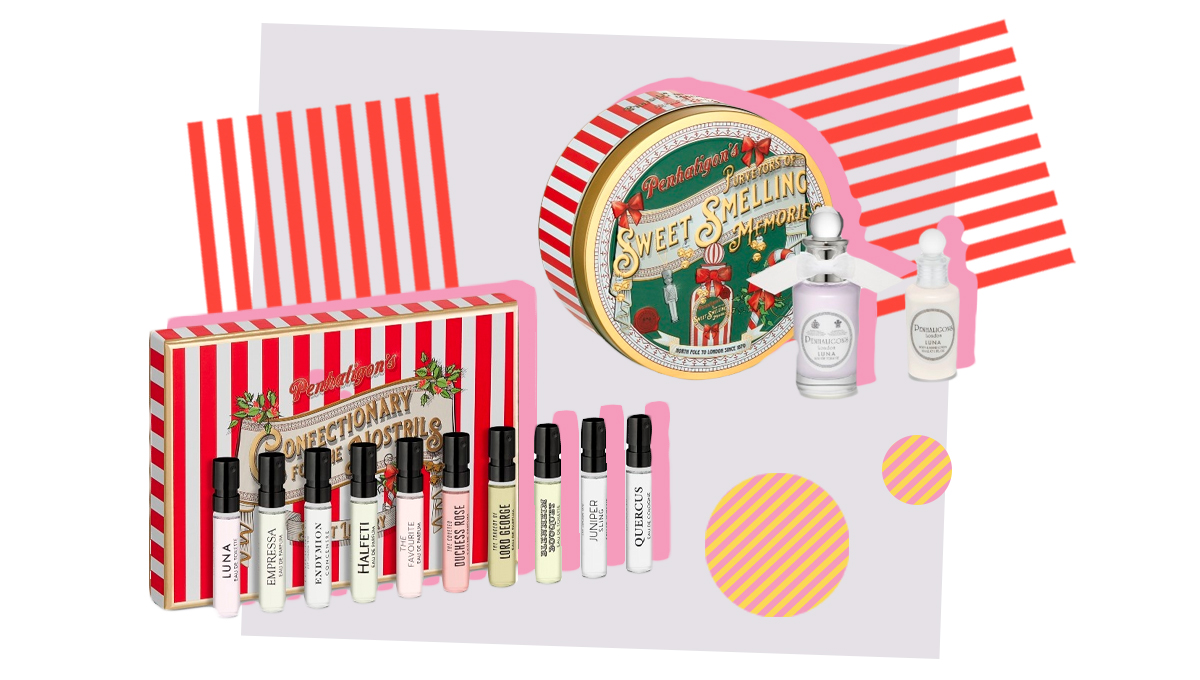 Oh boy oh boy we just love this festive release! I mean, maybe it's because Lore and Penhaligon's somehow telepathically communicated the sweetest smelling Christmas theme this year… but also because these packs are amazing! From the Dolly and Jolly Mixture packs with 5 x 5ml fragrance favourites to Hearts and Humbugs with 10 x 2ml fragrance favourites. These packs will not last long, we can promise that sweet friends!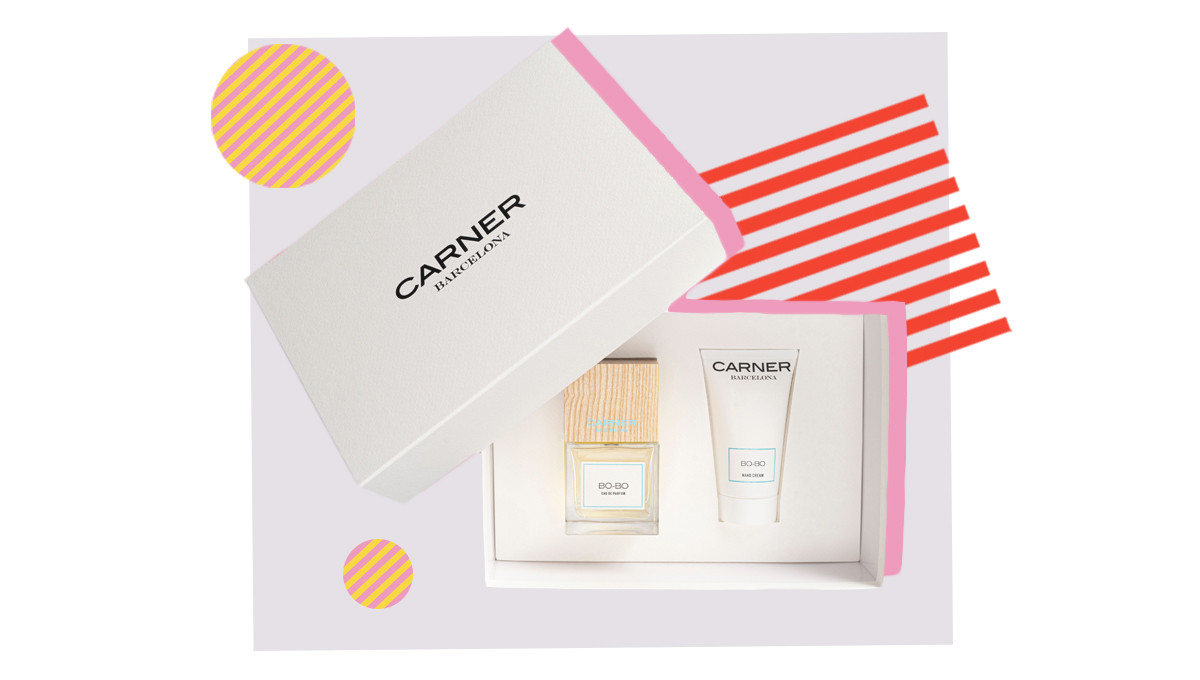 Carner Barcelona Gift Sets
One of our favourite fragrance lines from Barcelona…Carner has created the best selection of Gift Sets this year. In their most popular fragrances, you can find your favourite pack with a full size fragrance and a matching Hair Perfume or Body Cream. Featuring the fragrances of Latin Lover, Bo Bo, Costarela and Tardes we have your summer scent covered in this selection and it's just the cherry on top to get a layering product in the matching scent for incredible value on top of that!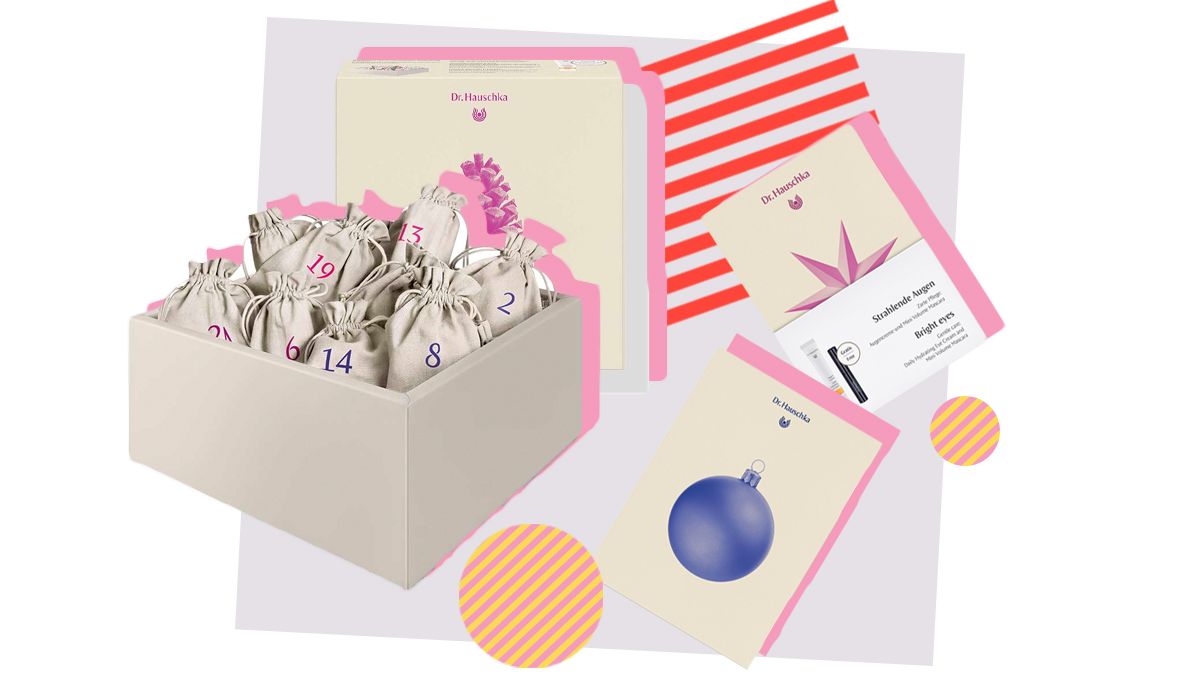 A gorgeous selection of gift packs for every person and budget. Oh how we love this natural and organic skin care collection and we especially love their great value gift packs. Such a wonderful way to try out a selection of items in the range, give the gift of a new skincare regime or for some extra pampering. This year Dr Hauschka has launched a gift set based on their best selling and iconic Rose skincare, a set for bright, refreshed eyes with an eye cream  and mascara and a nourishing hand care kit. Then we have the big guns, the Advent Calendar – the ultimate luxury skincare Advent Calendar to treat yourself or someone lucky to this year!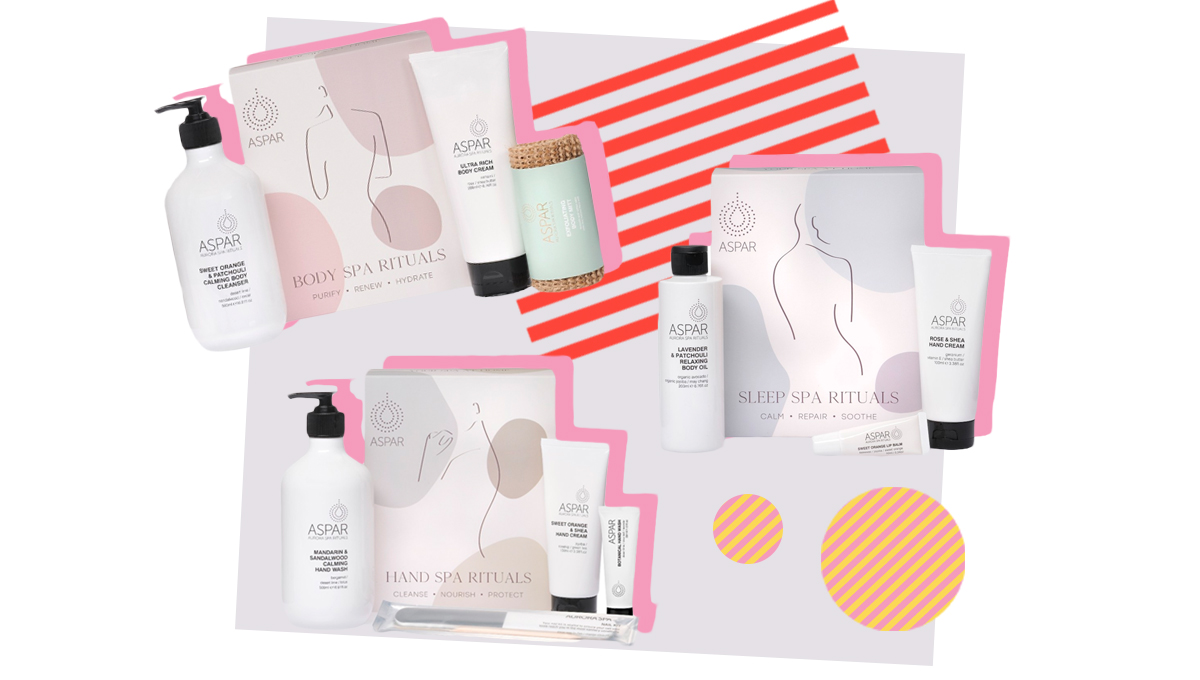 From our favourite day spa in St Kilda comes some of the finest body care indulgences you can get your hands on. We love these gift sets as they bring a touch of the day spa into your own home for the softest skin, the best aromatic scents and of course the ultimate in relaxation. These packs fly off the shelves at Lore each Christmas. The packaging is beautiful, all natural body care made right here in Melbourne, spa quality formulas and freebies in each pack. Featuring Hand Spa Rituals, Sleep Spa Rituals and Body Spa Rituals.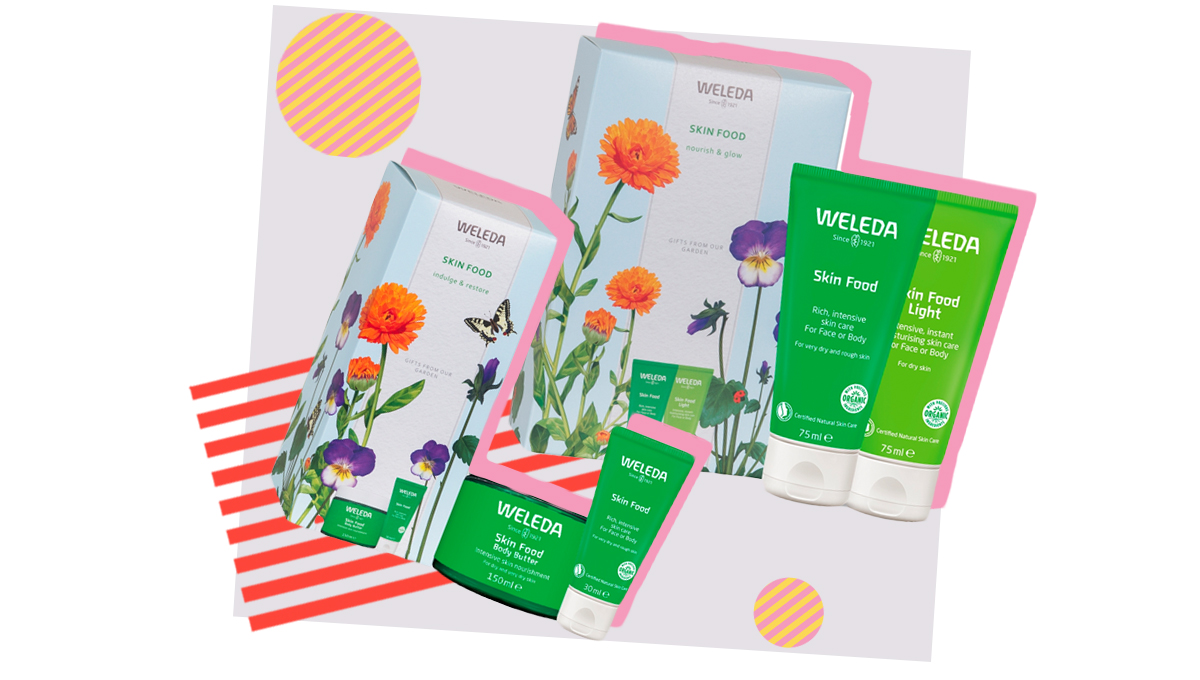 The cult product, and one of our best selling body care products – SKIN FOOD! Now in two amazing gift packs for Christmas 2021. Indulge your skin from head to toe whilst intensively moisturising. Pamper your skin all over with luscious, intense moisture, thanks to the power of botanical extracts and natural plant oils. Skin Food is always a top seller at Lore and for very good reason…it gives results. Big results. This cream was created over 90 years ago and is still one of the best. These 2 Gift Packs from Weleda offer great savings with multiple products from the Skin Food Collection. A must have for skin that's been in the summer sun!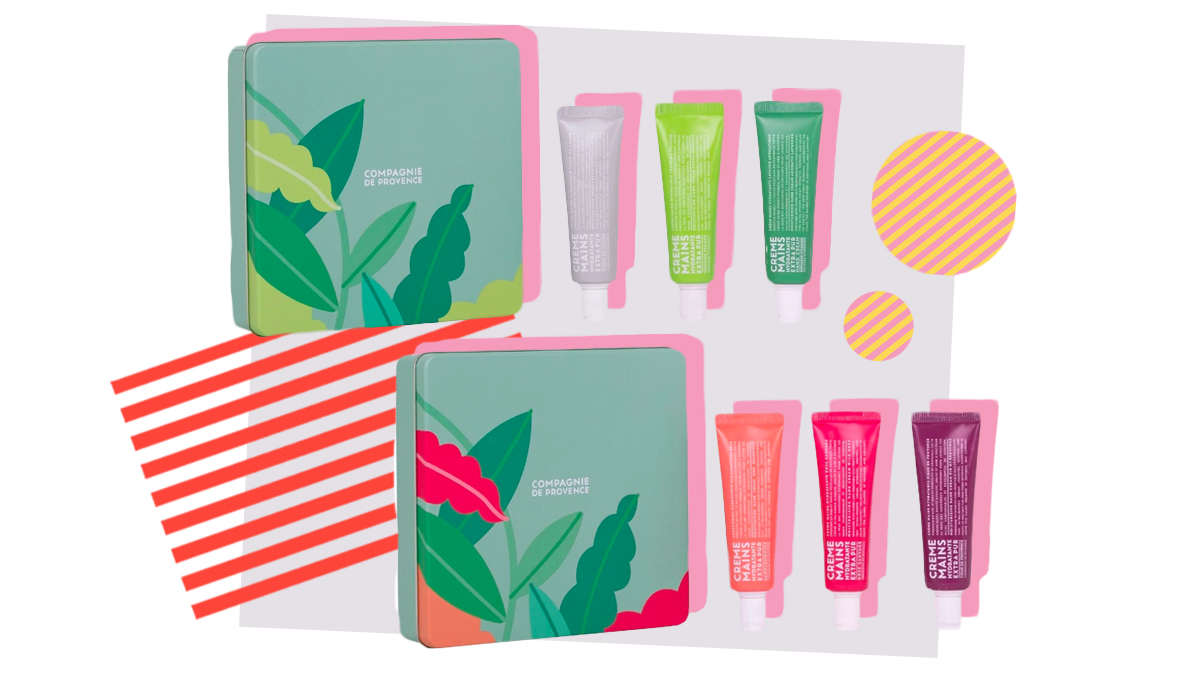 Compagnie de Provence
From the best soap makers from Provence, using traditional techniques and nourishing formulas, the Compagnie de Provence Gift Sets are nothing short of luxurious. Featuring bright and deliciously scented hand cream sets, these gifts are all the TLC your hands will ever need! Then the Seaweed Gift Set is ultimate indulgence, incredibly nourishing, these mineral rich algae body care products will soothe and replenish dry, dull skin.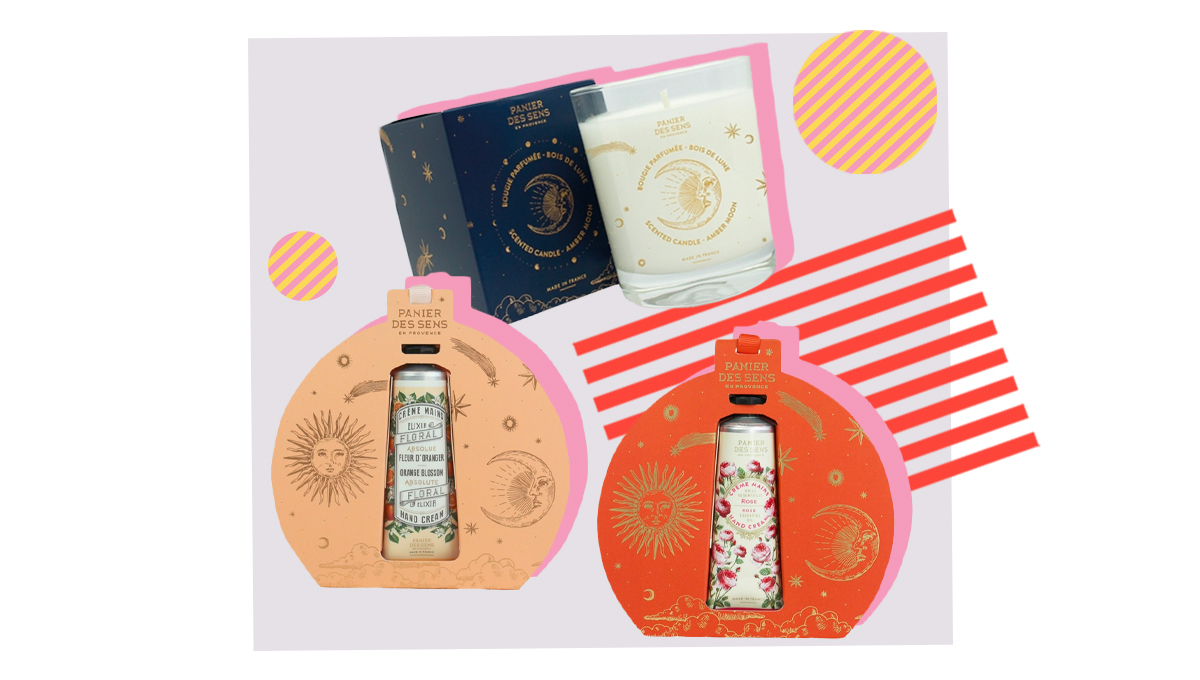 This wonderful French collection offers their 2021 collection – Under the Stars. And yes, it is as dreamy as you have imagined. Poetic novelties to celebrate the festive season, Panier des Sens has a gorgeous array of scented goodies. Featuring Christmas baubles with hand creams inside and exquisite Limited Edition Candles that will make your home smell of Christmas!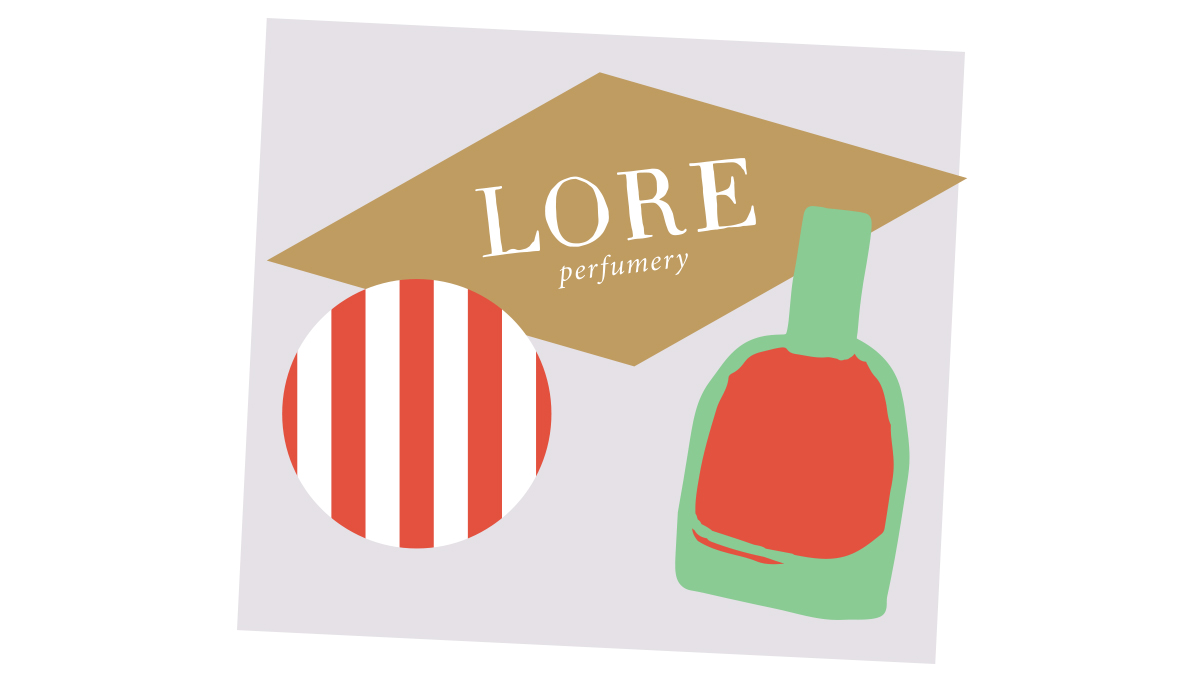 So yes, as you can see, it really is going to be the sweetest Christmas and we have the most wonderful array of treats to make gifting easy and delightful! Not only do we have so many great Christmas releases and Limited Edition options but our entire store is a sensory wonderland so there is absolutely no way you can't find the best selection of unique and curated gift options!
Looking forward to seeing and spritzing you in store (or virtually online) this sweet Christmas.
With love,
Lore x