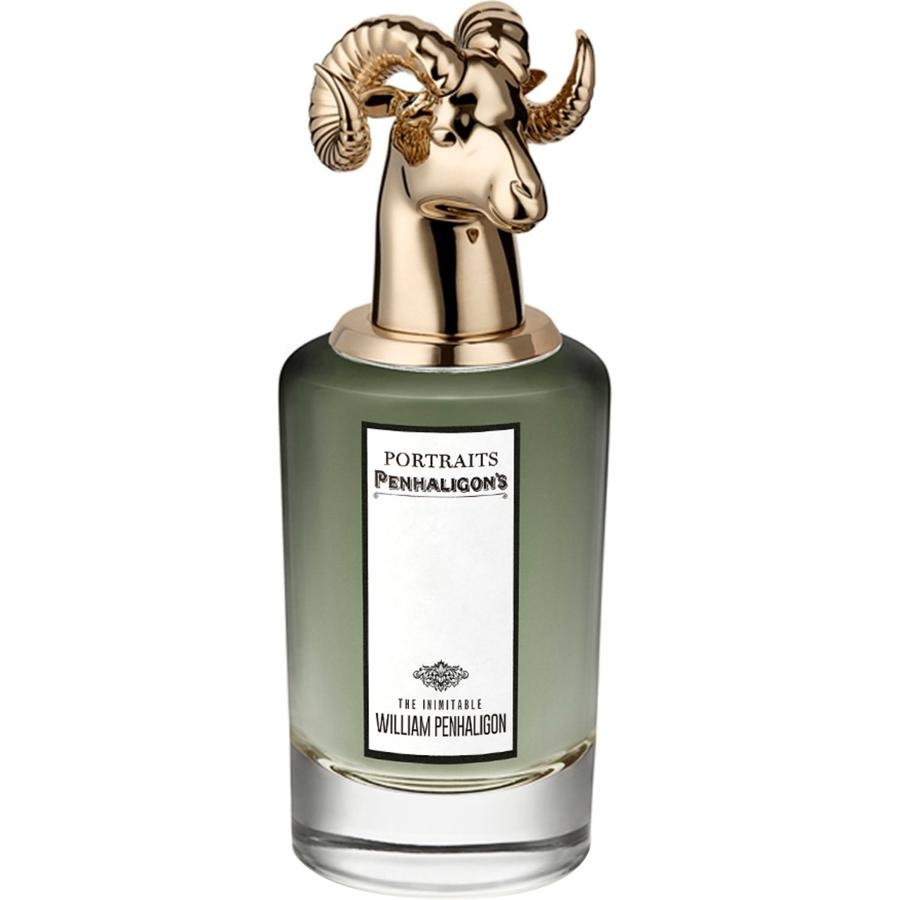 Portraits The Inimitable William Penhaligon EDP 75ml
Introducing Mr Penhaligon himself...he enters in a vetiver haze and oozes sophistication.

Warm, fresh and earthy. He is rich and bold, definitely not one for the faint at heart. The Inimitable William Penhaligon is the ultimate winter sweetie.
With a scent this good, there's no wonder he's the only trusted perfumer of High Society's ladies and gents.

NOTES
Top: Bergamot, Jasmine
Middle: Vetiver, Cedar, Incense
Base: Sandalwood, Ambroxan

HOW IT WEARS 
First spritz we get an aromatic, woody burst of fragrance with a slight hint of fruit. Heavy in Vetiver, this fragrance definitely heroes this note and does it beautifully. We have all fallen in love with you, Mr Penhaligon.

LORE LOVES
Everything, we love everything! From the bottle design, we mean...it is pretty spectacular. To the juice; a rich, warm, earthy fragrance with a hint of freshness. This fragrance is the ultimate earthy woody scent. Just perfect.

PERFUMER
Alberto Morillas

ABOUT THE BRAND
A classic English perfume house, William Penhaligon owned a barber shop which became a perfumery in 1870, launching his first fragrance in 1872. This fragrance was created regularly for its many fans until the store was destroyed in The Blitz of 1941. Despite the store being destroyed, the fragrance house endured and was honoured with a Royal Warrant by the Duke of Wellington in 1956 for manufacturing toiletries. Many of the classic scents in Penhaligon's collection remain to this day, while many modern scents have been added. Penhaligon's remain true to William Penhaligon's vision of fine, traditional perfumes and techniques.

FREE RETURNS
Love your fragrance or return it for free. Learn more about The Lore Promise here.


2 in stock