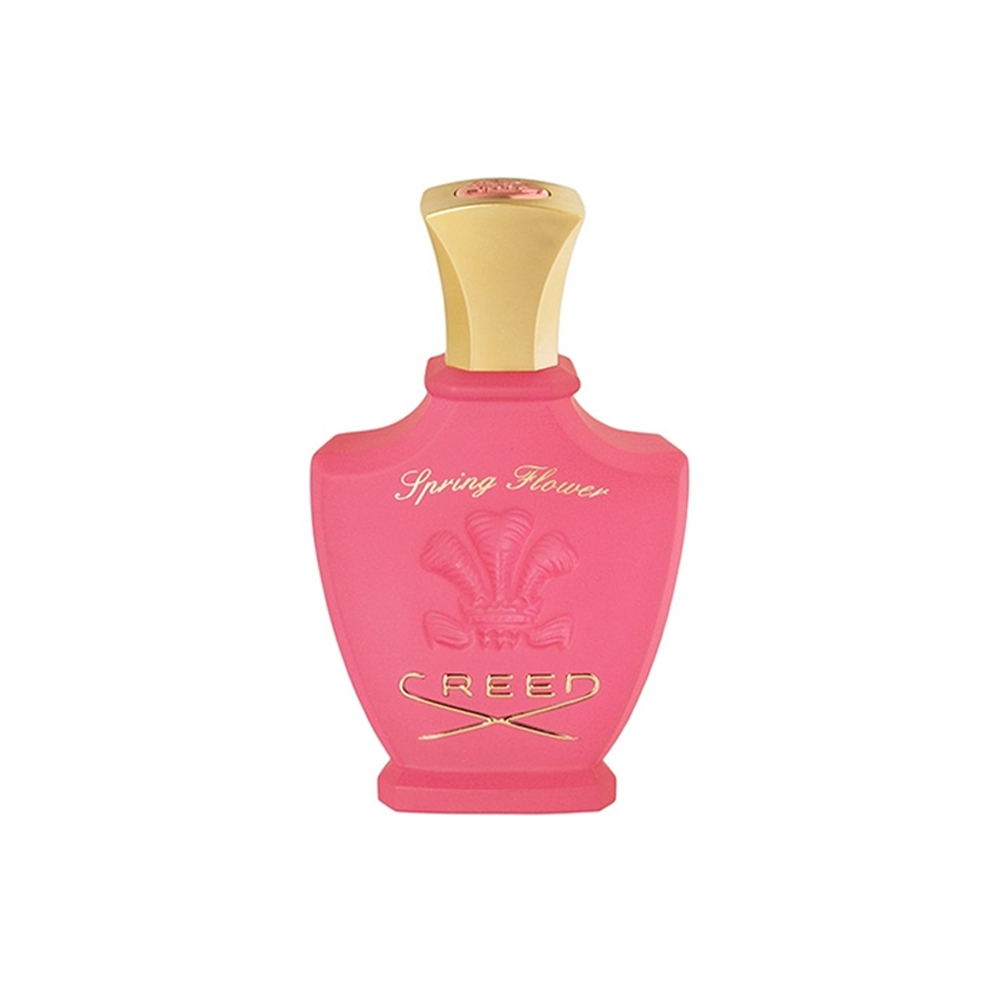 Spring Flower EDP 75ml
The signature scent made for screen legend Audrey Hepburn, Spring Flower was a commissioned scent, taking inspiration from Hepburn's garden at her secret holiday house in the attempt to bottle both the glamour and the fashion of Hollywood's Golden Age, as well as a luxurious escape into nature. Embodying pure femininity in its bright pink bottle fitted with a bow, Spring Flower is gentle, sensual and playful. Vibrant fresh green notes combined with succulent fruits including Peach, Apricot, Melon and Apple shimmering over an exquisite floral heart of Jasmine and Rose. A subtle Musk base provides just the right note of playful sensuality for this timeless beauty.

NOTES
Top: Bergamot, Apricot, Apple, Melon, Peach
Middle: Jasmine, Rose
Base: Ambergris, Musk

PERFUMER
Olivier Creed

HOW IT WEARS
Spring Flower is the south of France in full, radiant bloom. As an Eau de Parfum, we generally get around 6 to 7 hours wear with this classic scent. It is the ultimate fusion of a fruity floral – both notes work seamlessly together, the fruit tones create an airy and crispness, while the florals are soft and sweet. Spring Flower has the same charm as Hepburn did, lovable and timeless beauty.

LORE LOVES
We love that Spring Flower combines a very classic style of fragrance with a modern playfulness with the fruity notes used. We can imagine wearing this at a garden party, colourful dresses abound, there are plentiful fruit platter and hedges of beautiful roses. This fragrance reminds of springtime but at the very end of the season, just as the heat that summer brings is setting in. That time of year when fruits and flowers smell more vibrant in the hot sun.

ABOUT THE BRAND
Spanning seven generations thus far, The House of Creed's ethos is in creating the highest quality fragrances with the purest elements from around the world. Each scent is weighed, mixed, macerated and filtered all by hand in the highest tradition of the House's founder, James Creed. Renowned for providing commissioned fragrances to royal houses, celebrity clientele and the political elite all over the world, it was in the 1970's Creed made their fragrances available to the public to purchase in their Parisian boutique.
Out of stock
Get an alert when the product is in stock: