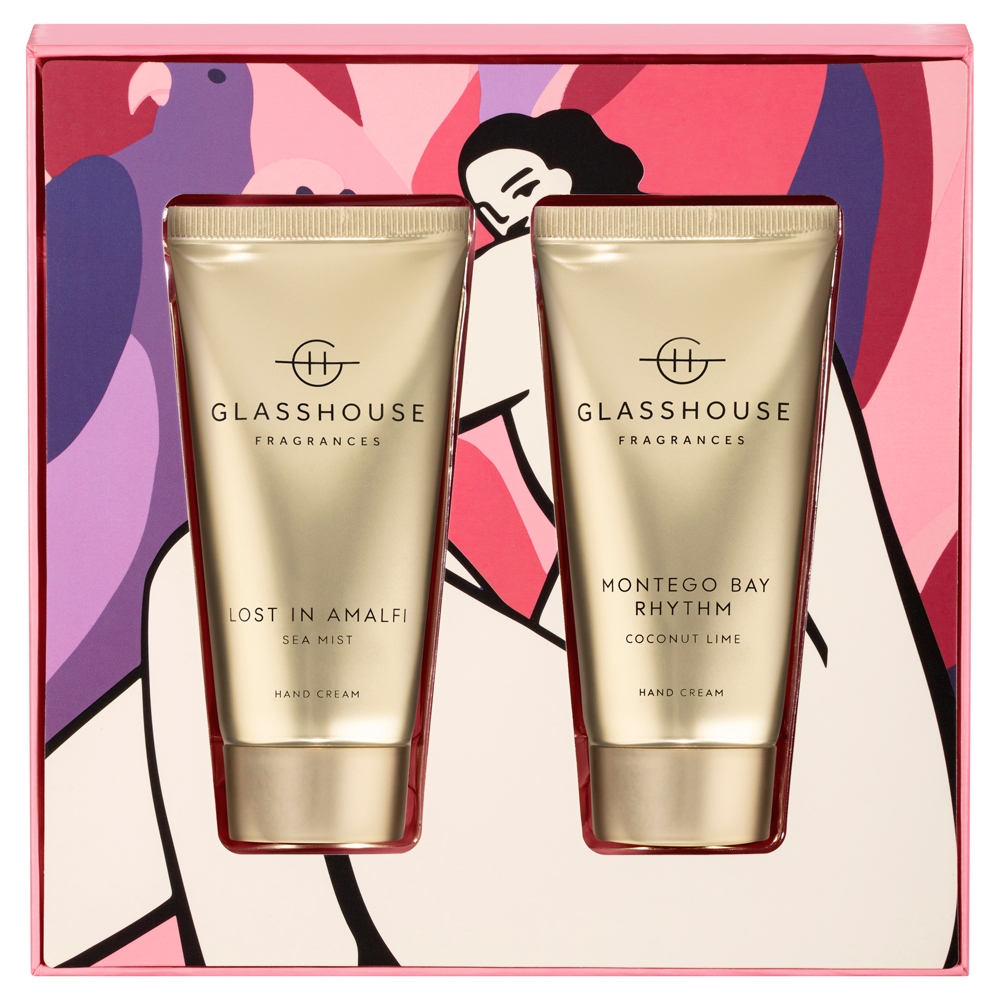 Hand Cream Duo
For Mother's Day 2021 Glasshouse a celebrating all women with this six-piece collection designed in collaboration with internationally renowned artist Weronika Anna Marianna.

Glasshouse never seem to disappoint us with their limited edition offerings! The overall packaging for the entire range is gorgeous, not just for Mother's Day but for anyone and self gifts of course!

Nourish and protect your hands with this Glasshouse Hand Cream Duo.
Enriched with Shea Butter, Apricot Kernel Oil, Rosehip Oil and Aloe Vera, to leave your hands soft and fragrant.

Contains 1 x 50ml Lost in Amalfi Sea Mist Hand Cream and 1 x 50ml Montego Bay Coconut & Lime Hand Cream.

The perfect gift in the sweetest illustrated gift box!



4 in stock