2020 has been over in a flash! What a year! There doesn't seem to be a better time than right now to really shower the ones that we love with festive cheer, to treat ourselves (think we all deserve it!) and of course to support the local brands and stores that we love.
Given it feels like its gone from March to Christmas, we thought we'd make it easy for you with our Ultimate Christmas Gift Guide for 2020!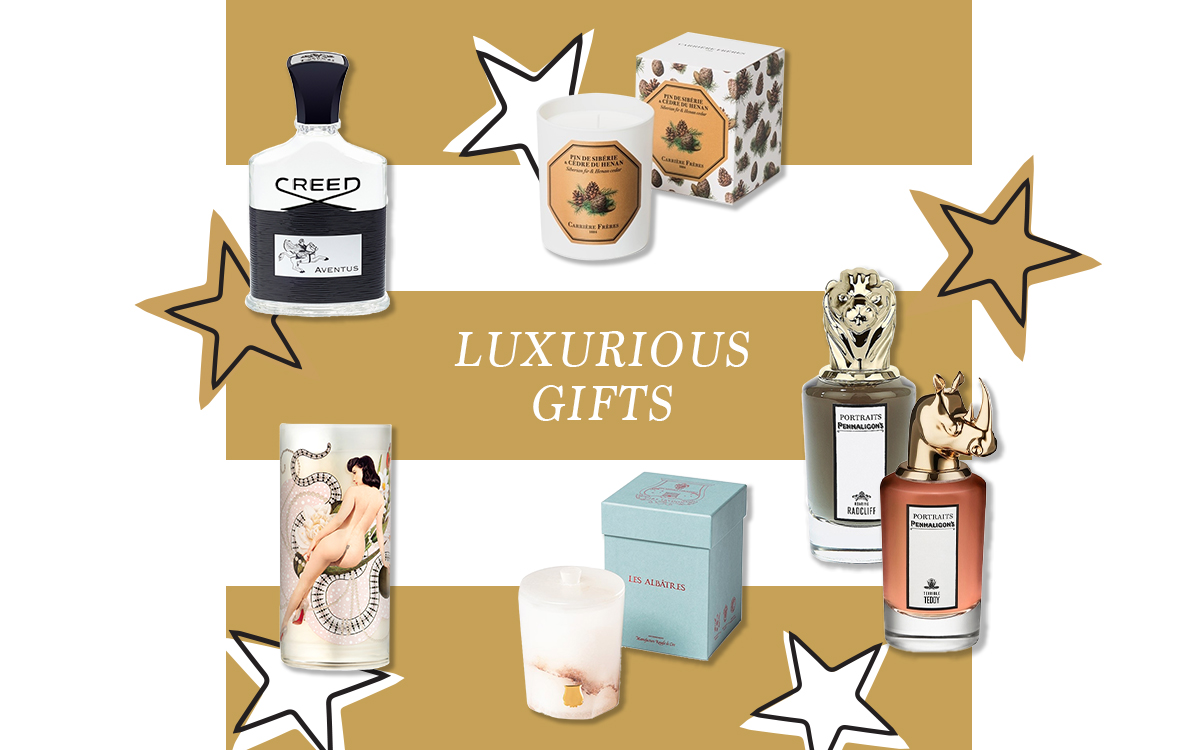 Gifts for the lovers of all things luxurious
Launched late 2020, the Alabaster range is an exquisite piece of art! The vessel is hand sculpted out of a singular piece of alabaster therefore each candle is perfectly unique. Available in Ernesto, Abd el Kader and Hemera.
One of the most coveted fragrances in the niche fragrance world. Aventus has become the most popular fragrance in the history Creed collection, and is always a winner with its powerful and confidant notes.
Some of the finest French candles utilising traditional candle making techniques. This candle range heroes one fragrance note per candle so you can even burn multiple scents at the same time to create your own luxurious  signature home scent.
This collection of fragrance are firstly exquisite to behold with their brass animal head lids but they also weave a wonderful and debaucherous story of English Royalty and aristocracy through sublime scents.
A fabulous collaboration between Heretic Parfum and Dita Von Teese, this beautiful candle actually strips as it heats up. Using patented technology, the Fleurteese candle reveals more of Dita the warmer it gets.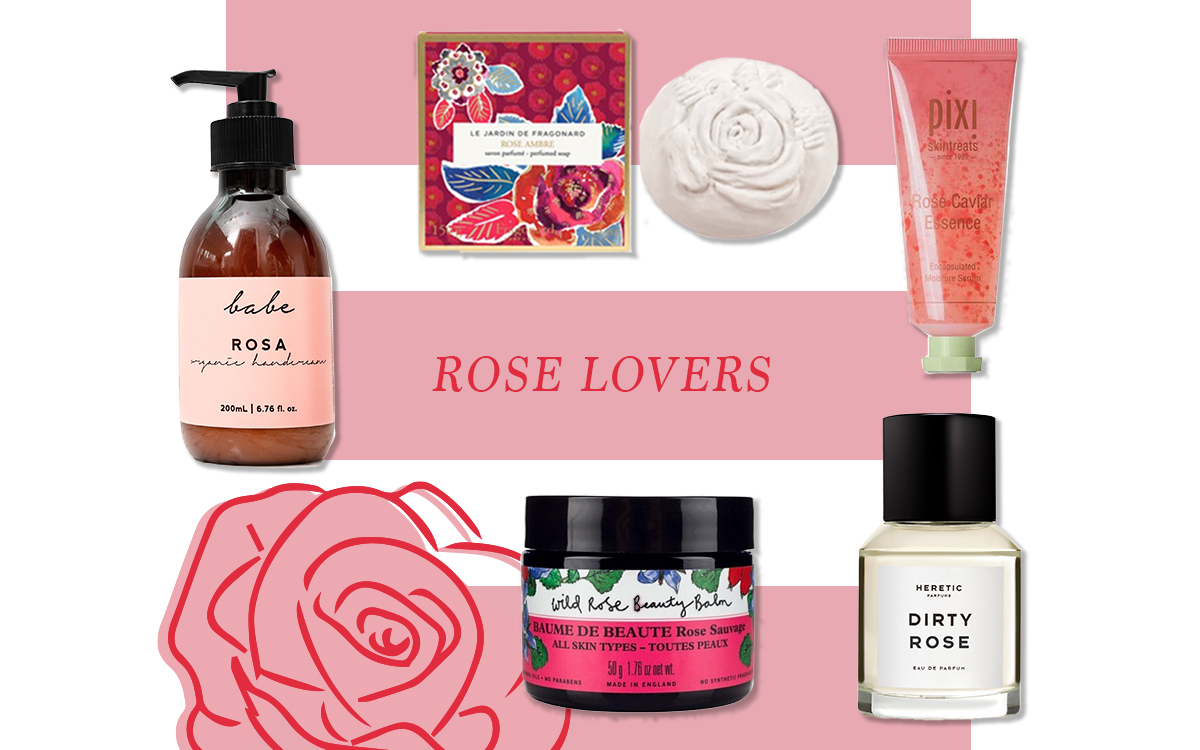 Gifts for the rose lovers out there (something that lasts a little longer than fresh roses…)
This gorgeous organic wash and lotion duo not only smell divine but also leave your skin silky smooth, absorbing quickly into the skin with the gentle lasting scent of Rose.
From the iconic perfume house Fragonard, this soap is luxurious and rich so leaves the skin feeling so soft while lightly scenting the bathroom with its glorious Rose and Amber scent.
This all natural fragrance is not your average Rose, its a dirty, naughty Rose. A refreshing and juicy Rose, like the most beautiful blooming rose! With notes of Lemon, Bergamot, Geranium, Damask Rose, Blackcurrant and Apricot.
This cult classic beauty balm is a must have for dry, dehydrated and sensitive skin. A rich and nourishing balm, the Wild Rose Beauty Balm is the ultimate reparative skin treatment.
This light weight essence from Pixi Beauty features encapsulated flower spheres that burst and get to action as soon as they hit your skin. The perfect skin treatment for optimal radiance all day long!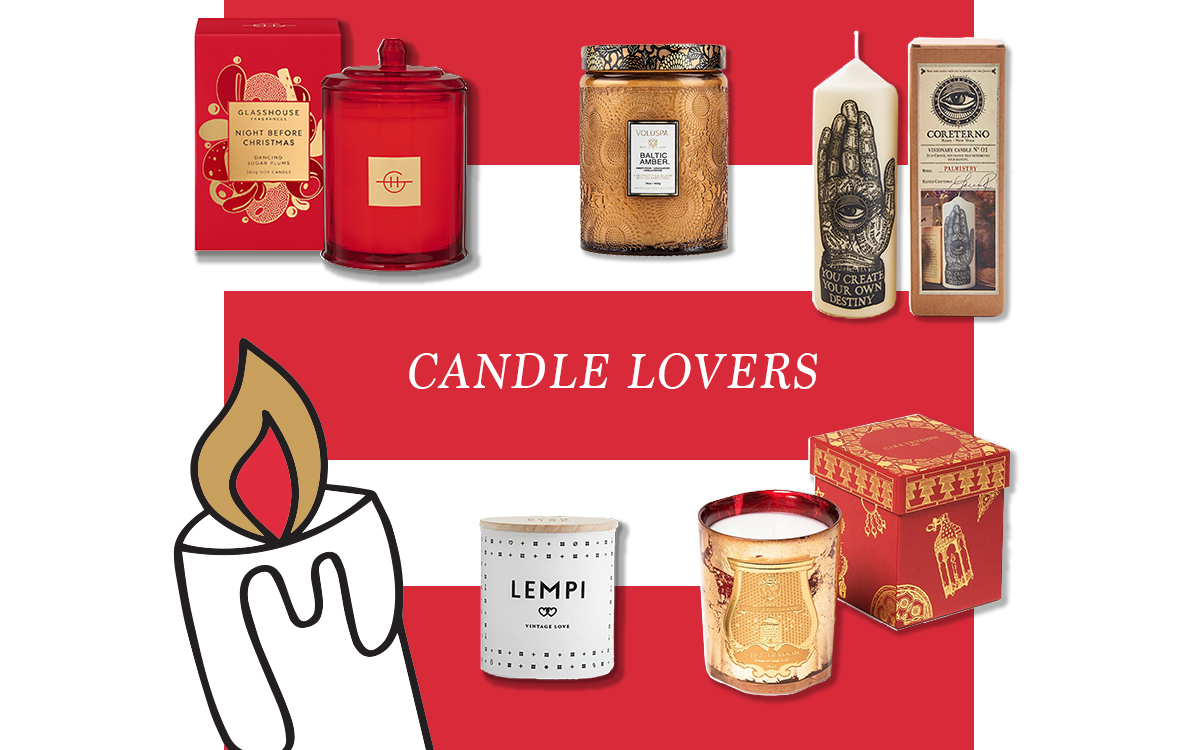 Gifts for the candle lovers
This collection of candles from Cire Trudon are inspired by the exotic Moroccan Souks, with rich colours, gold foil and as always with Cire Trudon incredible scents to fill your space with festive warmth. (Featuring Ernesto, Abd el Kader, Gabriel, Gloria)
This unique range of candles are our only non scented option here at Lore and feature the most detailed and incredible designs. Almost a design piece, rather than a candle to burn, this artwork on these candle is a visionary feast.
One of our most popular candles at Lore, the Baltic Amber scent is a soft and sultry earthy tone with notes of Amber, Sandalwood and Vanilla.
One of our favourites from Glasshouse that reappears every Christmas to bring the Christmas spirit. Inspired by plum pudding, festive sweet treats and fruits this is a winner every year!
From our unique Scandinavian brand, Lempi translates to 'love' in Old Finnish. In Finland they have a saying that 'love doesn't have to be perfect, but it has to be genuine', this candle features notes of Peony, Rose and Strawberry.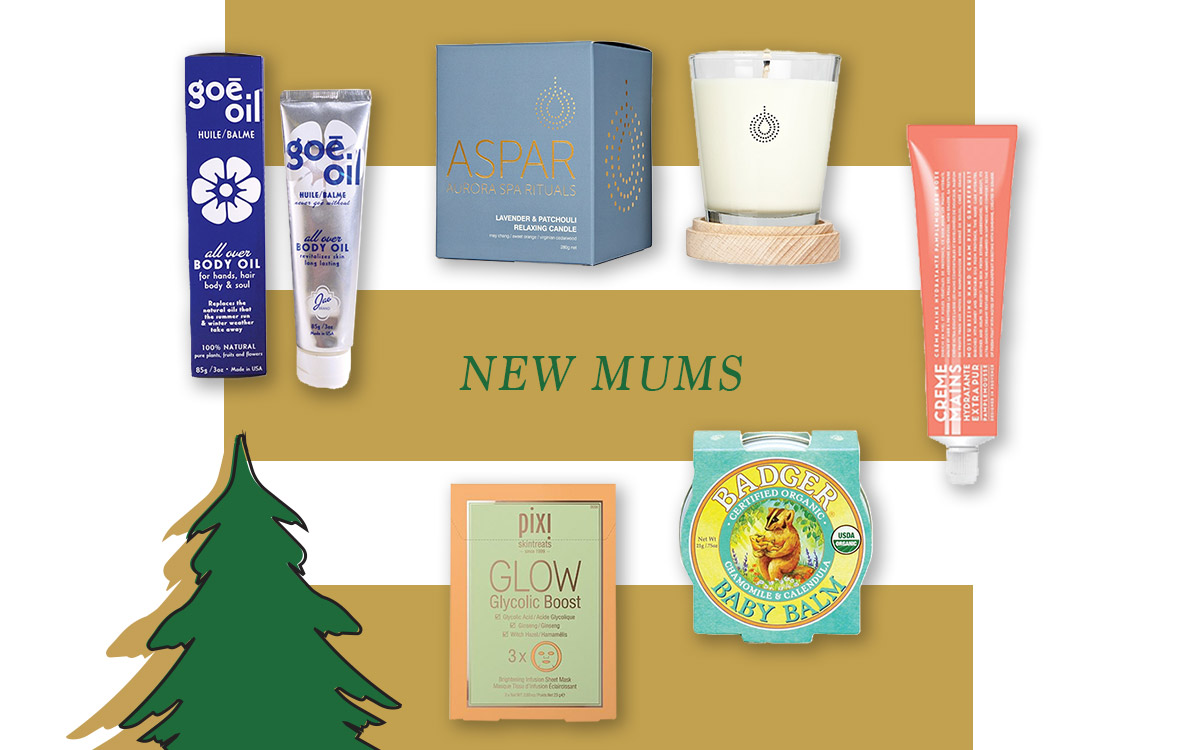 Gifts for the new (or soon-to-be) mums
Technically a gift for both bub and mum, this all natural and certified organic baby balm is super gentle and nourishing, the perfect product to use on baby's delicate skin or on adult sensitive skin.
The ultimate skin treatment, this all natural multi-purpose oil is a wonder to treat and prevent stretch marks and scars, as well deeply repair and nourish skin with 28 plant, flower and fruit oils and butters.
Created by the gorgeous spa in St Kilda – Aurora Spa, this candle is all natural and the essential oils help you unwind and relax with their soothing and calming qualities.
For those busy, hard working, nurturing hands, this hand cream is nourishing, absorbs quickly and leaves the most uplifting citrus scent for those tired mummas!
The best mask for when you want quick results with little effort required! Simply pop on a sheet mask to freshly cleansed skin then get rid of it when you're ready and viola – perfectly refreshed and radiant skin!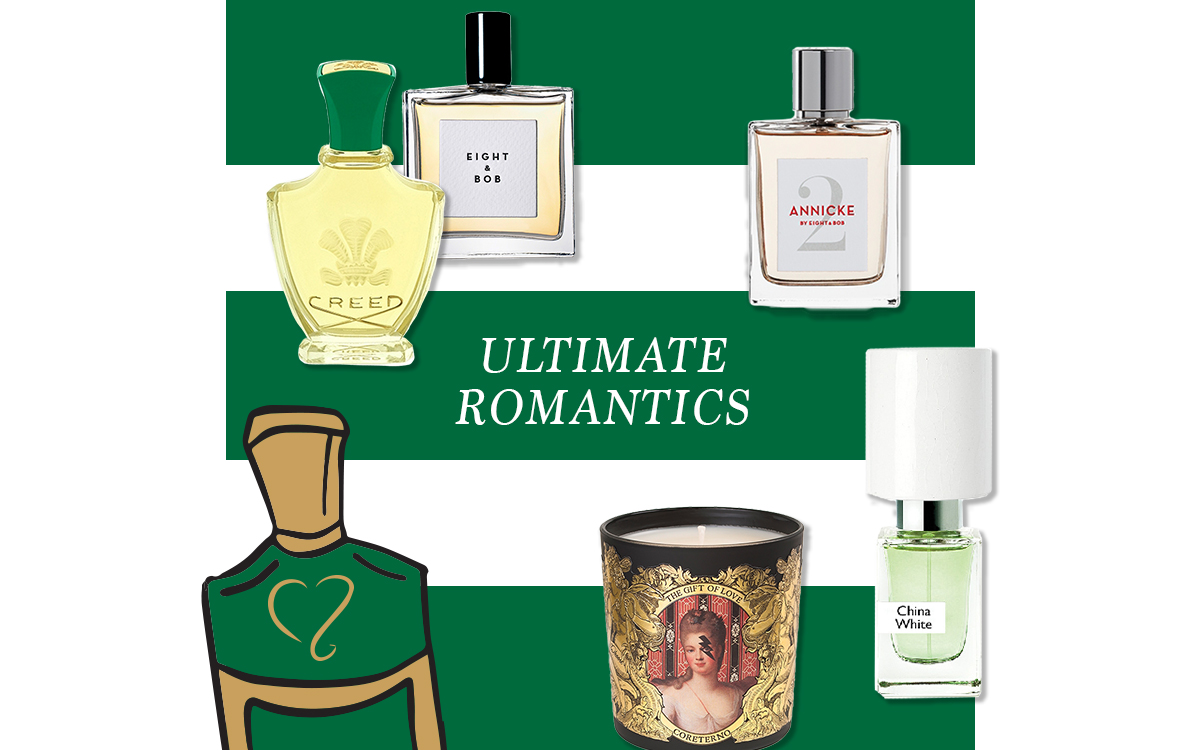 Gifts for the ultimate romantics 
The fragrances that Albert made for his lover Annicke. As Albert lived in Paris and Annicke lived in Austria they began a long distance relationship. Rather than write her letters Albert made her love perfumes for all of their meetings.
A fragrance that Albert created for himself, however when JFK was travelling through France in his early 20's they crossed paths and he fell for the unique scent Albert was wearing. Taking a tiny vial back to the US everyone else fell in love with the fragrance prompting JFK to write to Albert asking for "eight more and one for Bob if production allows".
This impressive candle tells to never surrender, to always fight for love. A  fusion of renaissance art with a rock sensibility, Coreterno candles feature exquisite scents with just as beautiful vessels. With gold leaf designs and patented technology to bring this unique candle to life, this is the candle you keep and repurpose!
Alessandro created this fragrance when he was in love with a woman who was already taken. A story of fragility, vulnerability and essentially unrequited love, China White became Alessandro's most complex fragrance with a beautiful balance between strong and soft.
The fragrance that Creed created at the request of the Prince of Monaco to gift Grace Kelly on their wedding day. Symbolising their true love, and a fragrance taking the notes of the bouquet that she was walking down the isle in to create a sublime floral fragrance that lives on forever.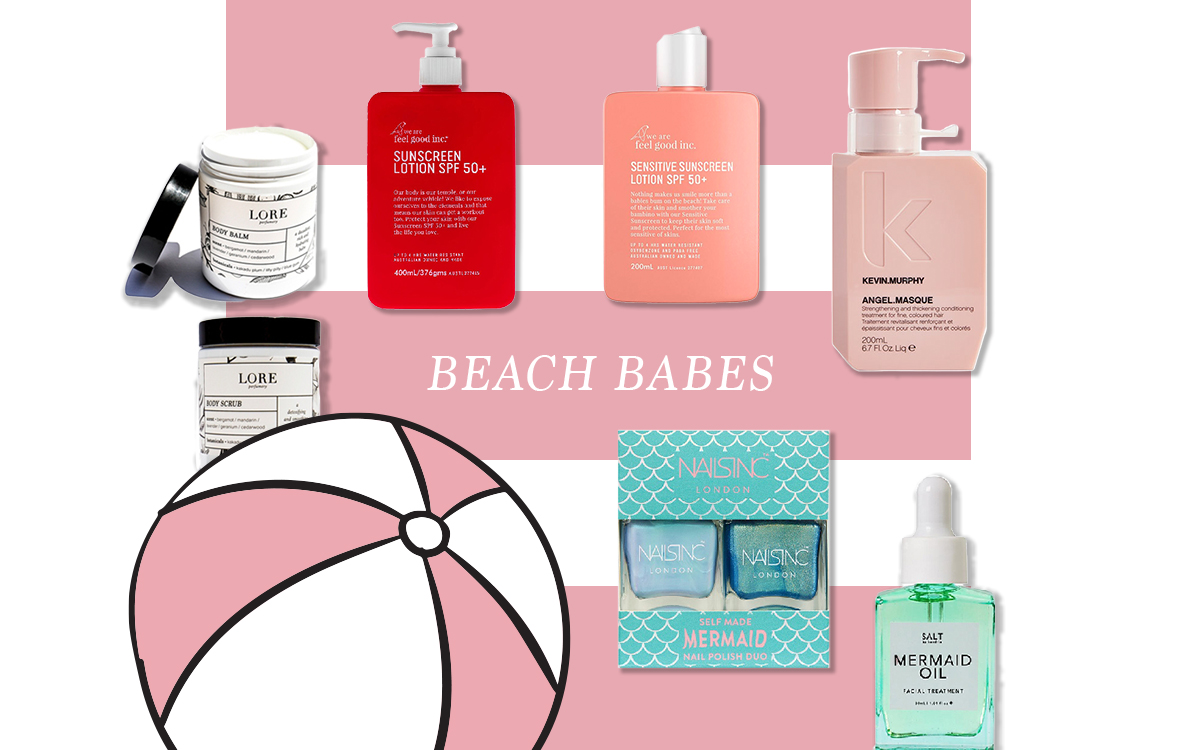 Gifts for the summer loving beach babes
With all natural formulations and an amazing essential oil fragrance, this set includes a Body Scrub and Body Balm to keep your skin feeling soft and silky smooth all through summer. Plus a free handy tote!
A must-have for any summer lovers out there. This is the white whale of sunscreens, it feels amazing and lightweight on the skin, doesn't leave a white residue when you apply it, it sits wonderfully under makeup (we recommend the Sensitive Skin option for the face) and best of all its an SPF 50+ and made locally in WA.
The perfect mask for hair that's seen a little sun and needs a bit of extra repair but nothing too heavy that could weigh it down. Plus it leaves your hair smelling divine.
Fun, beachy colours to give nails a refreshing pop of blues. This nail polish lasts well, is easy to apply, gives high shine with a solid, well pigmented colour.
Quench your skin with this nourishing facial oil that is packed full of natural skin goodness. Hydrating yet quickly absorbing this oil leaves skin glowing and silky smooth.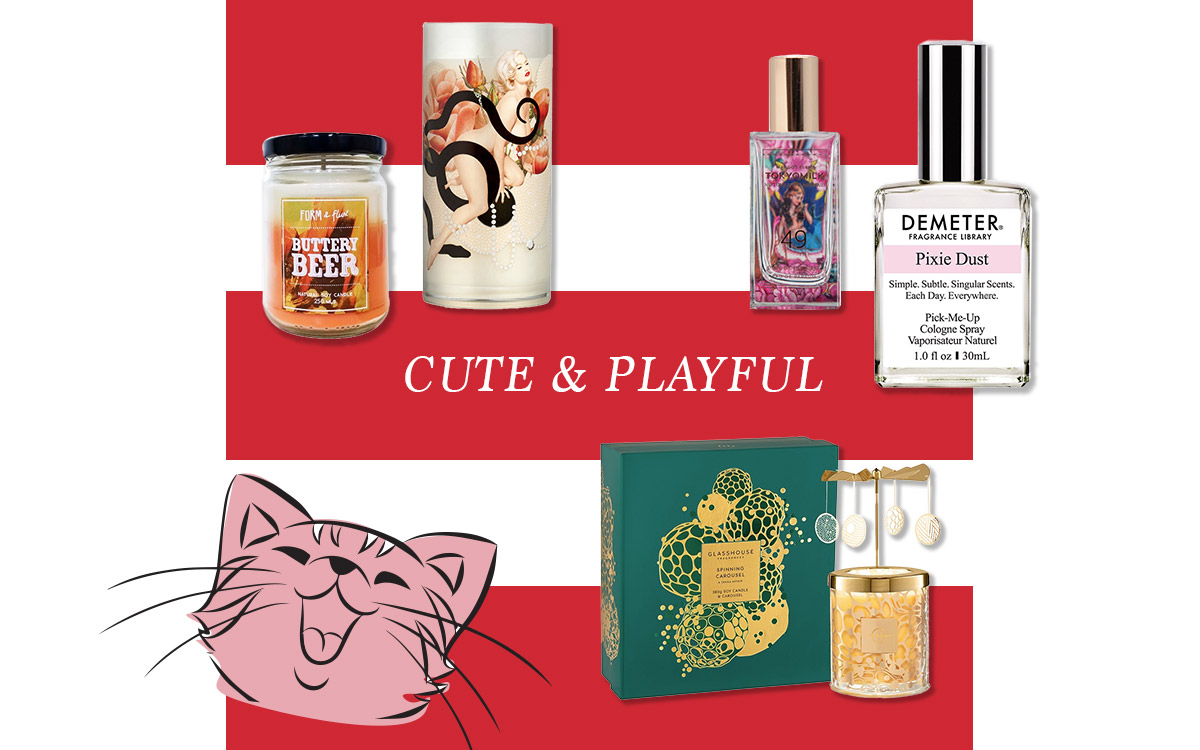 Gifts for the lovers of all things fun, cute and playful 
For all of those Harry Potter lovers out there, this fun candle range is inspired by books and recreates fun and playful scents such as this deliciously rich and sweet concoction!
From Tokyo Milk's Neptune and the Mermaid collection, this range is not only aesthetically impressive, they also smell gorgeous. Song of the Siren is fruity, fresh and slightly sweet on the skin.
Who can resist this beautiful and festive candle! Featuring Glasshouse's most popular scent Tahaa (Vanilla and Caramel) with a detachable (in other words – reusable) carousel that spins when the candle is lit.
Featuring the muse Gia Geneveive on this candle, seductive and playful, as the candle is lit, the designs fade revealing Gia in all her glory!
What would pixie dust smell like? Surely deliciously sweet and playful, maybe a bit fruity with a fresh  twist? You'll have to try Demeter's Pixie Dust to know for sure!
Gifts for the skincare and beauty lovers 
For all natural skin goodness packed with active botanicals, this Latvian brand uses the best of the best to smooth fine lines, renew the tone and texture of the skin and leave it gently nourished.
This cult classic skincare product is a must have for every household! A multi purpose treatment that can be used on rough and dry patches of skin all over the body, can be worn as a rich moisturiser or face mask, applied to the and of hair or even over the top of makeup on the cheekbones for a radiant glow.
A deeply cleaning face wash this treatment cleanser leaves skin feeling soft and oh so clean without stripping it at all. All natural and organic, Dr Hauschka's Cleansing Cream is a unique skin treatment that deeply cleanses and refreshes.
Our most popular skincare product at Lore is the Mad Hippie Vitamin C serum and when paired with the Vitamin A serum we have the holy grail – the absolute power duo skin serum treatments here!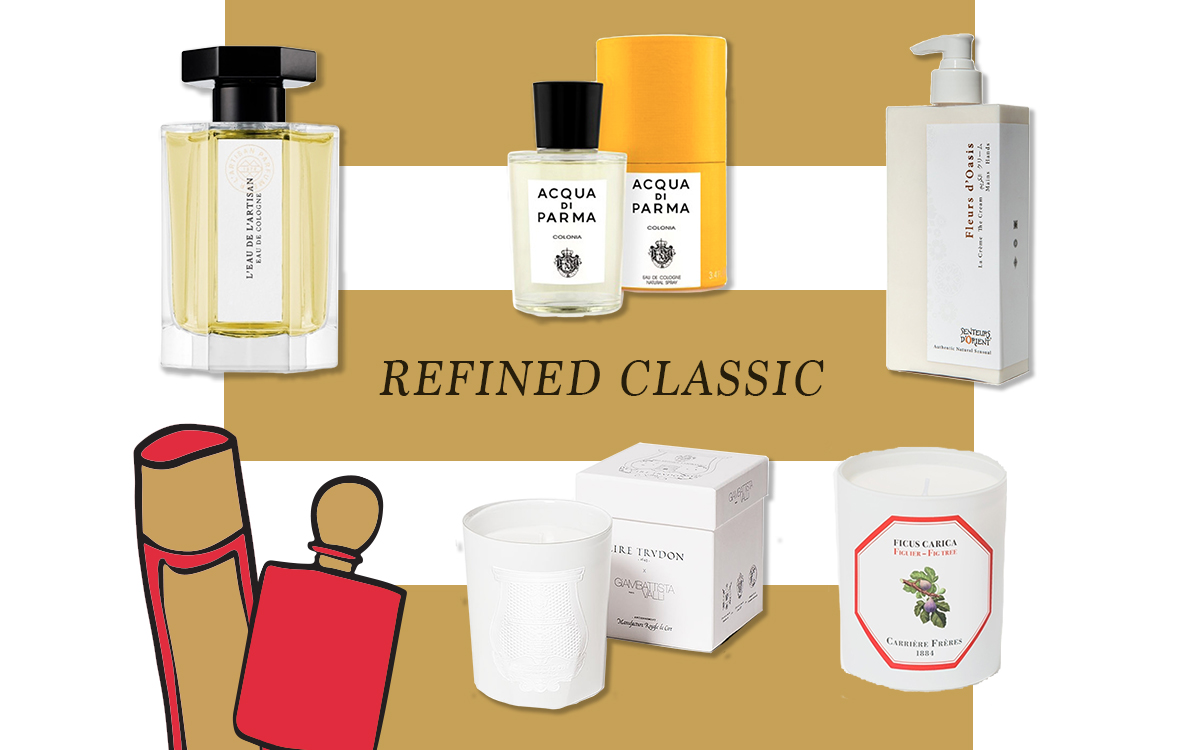 Gifts for those with refined, classic tastes
A luxurious hand cream to leave skin silky smooth yet also filled with the most glorious Orange Blossom fragrance that you'll be enjoying long after your hands are moisturised.
A classic fragrance from the 1950's that is the epitome of crisp, clean and fresh. Inspired by traditional colognes and completely unisex, this is the perfect summer scent.
Inspired by waking up in Positano and opening your balcony door to breath in the glorious morning scent of fresh citrus and florals.
A light and elegant citrus fragrance with a herbal twist, almost like the most delicious and refreshing cocktail on a balmy summer evening.
Who can go past a rich and warm Fig based candle scent. This is you pure, single scented candle to really bring the fresh scent of figs to life in your home.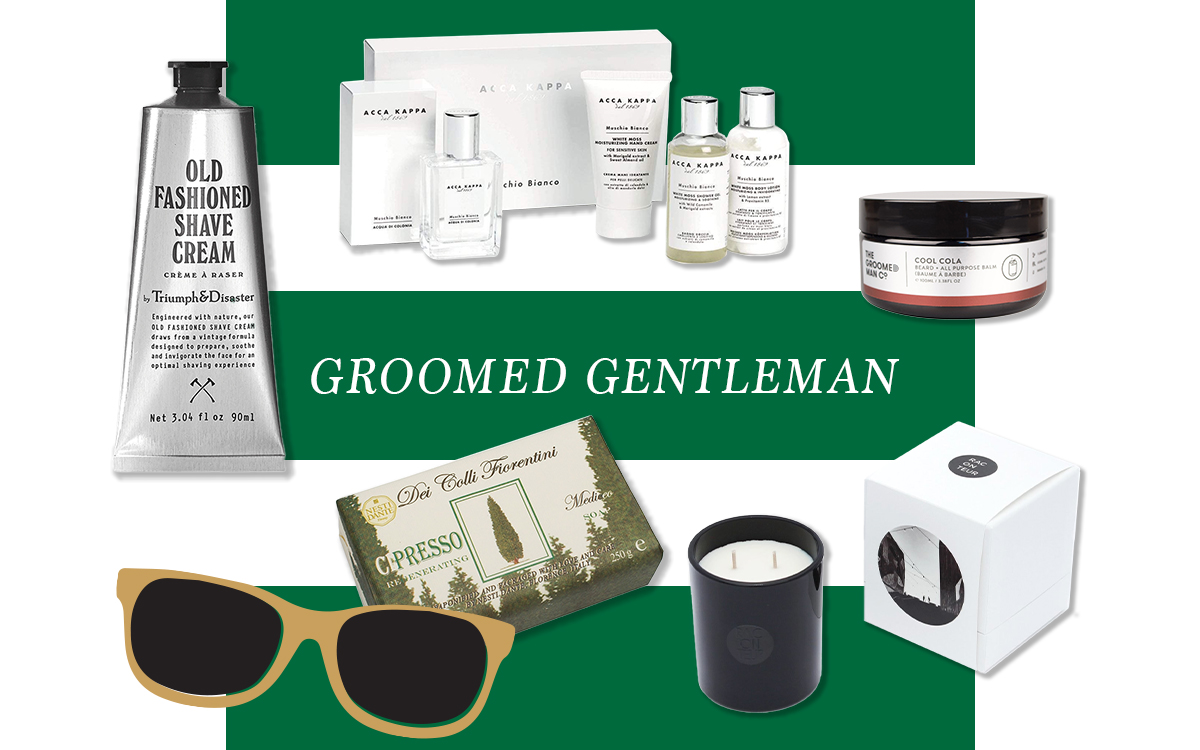 Gifts for the guys who love to groom 
This fun and playful skincare range from New Zealand fuses grooming with a rock n roll twist in its products. And here we have the classic old fashioned shaving cream to remind us that shaving is a skill passed down from generation to generation.
A local brand with beard care totally under control! Moisturise irritated and dry skin as well as the hair follicles with the Beard Balm then nourish the ends to ensure a soft and kiss worthy beard with the Beard Oil.
Bring the scent of the forest into your bathroom with this wonderfully aromatic soap. Rich and creamy, Nesti Dante will scent your entire bathroom whilst keeping your skin clean and soft.
Acca Kappa's original fragrance featuring Juniper, Citrus, Musk and Moss creates a clean, skin-like scent and this gift set has everything you need to layer and try out all of the products in the line.
A unique candle line bringing different places around Australia to life through all natural candle scents. The Melbourne candle takes us to Port Phillip Bay and is a rich and earthy fragrance unlike anything else you've smelt!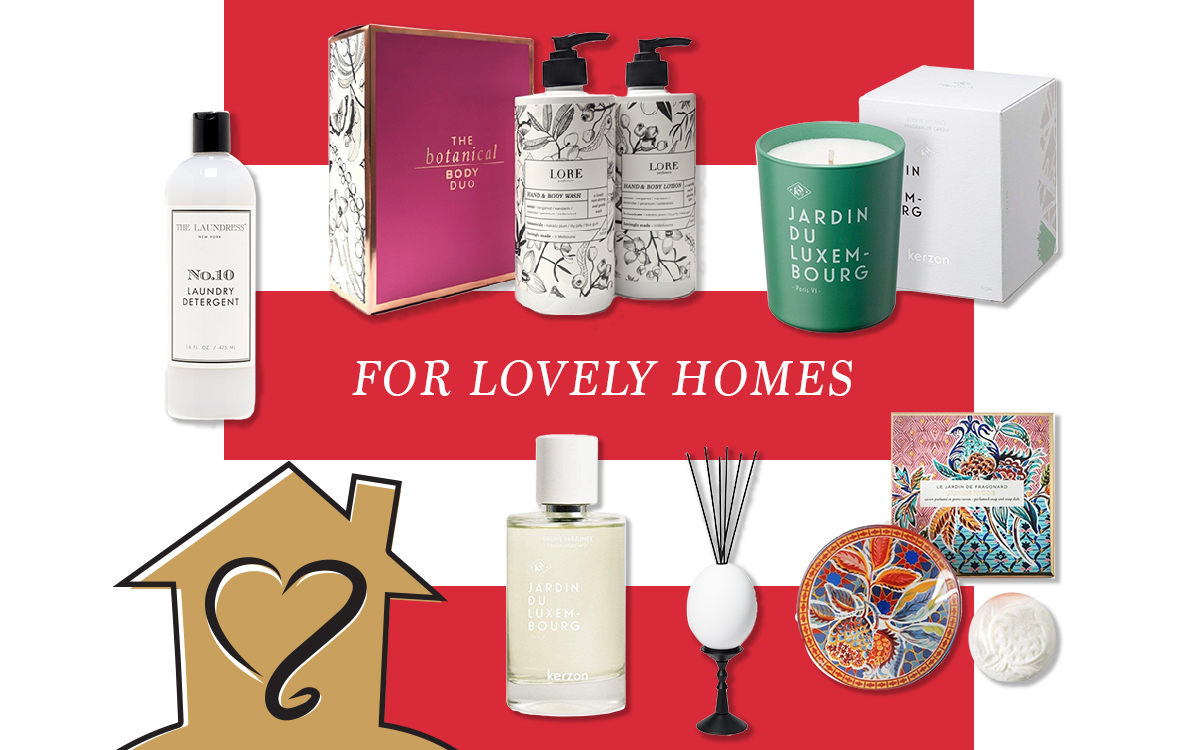 Gifts for the homebody who wants their place smelling/looking wonderful 
Treat your laundry with a gentle, luxurious and eco friendly detergent that will leave anything that touches it smelling divine.
All natural hand and body wash then matching lotion to keep your bathroom stylish and smelling fab. An all natural blend of essential oils create a light and refreshing scent while the botanical illustration is timeless and elegant.
A unique piece of art for the home that releases a continual rich and complex fragrance from the hand made ceramic egg. From the icons of home scent, this diffuser will not disappoint!
From the French perfume house Fragonard, these soaps are a joy to use with their rich and creamy lather and wonderful fragrance. The matching dish set completes the perfect picture and of course, the perfect gift!
This home fragrance collection takes us to different gardens around Paris via scent. Layer the candle and room spray an extra oomph or use separately (tip – the room spray can also be worn as an ETD fragrance so a great double up!).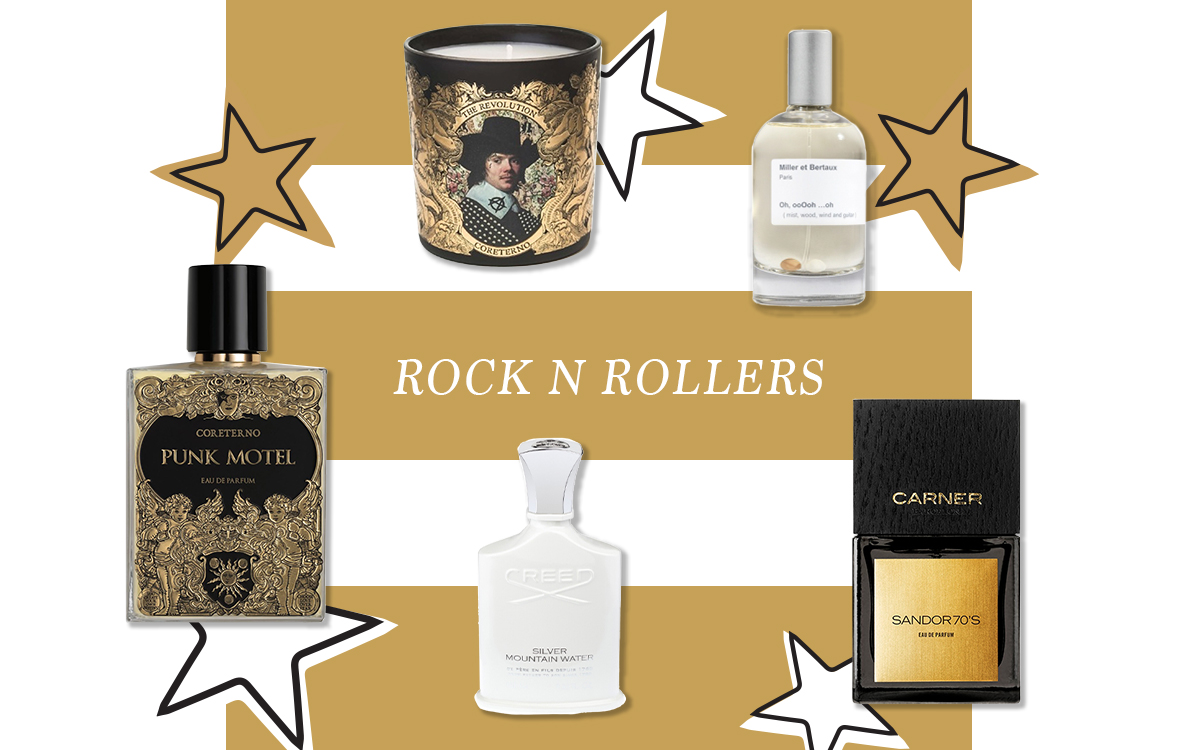 Gifts for the Rock n Roll lovers 
Coreterno encourages us to live the life of the true revolutionary with this candle. Inspired by a scent of the earth, rich, woody and smoky.
The fragrance that was created for David Bowie has to be a special special one right?! Inspired by skiing in the Swiss Alps and the scent of clean, fresh mountain air.
Where light and dark meet, a contrasting fragrance that appears one way then changes…but this is a scent to get noticed! With creamy notes of Rose, Ambrette, Musk and Vanilla.
Miller et Bertaux takes us on a road trip through California listening to folk music with this scent with notes of Juniper, Leather, Cedarwood and Hemp.
The Sandor was the Barcelona version of Studio 54 so let this fragrance take you back to the 70's nightclub with notes of Tobacco, Leather, Resins, Frankincense and Oakmoss.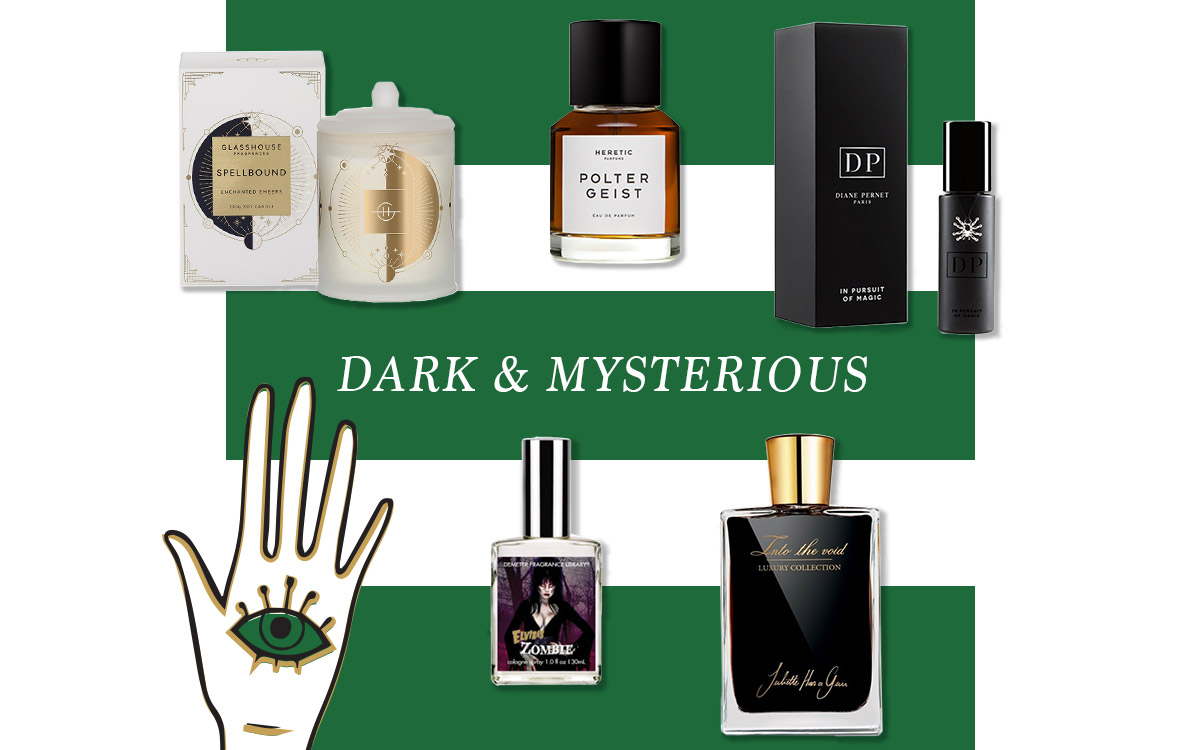 Gifts for lovers of the dark and mysterious –
Magical and playful fusion of Marijuana and Citrus creates a memorable and unique fragrance that lasts and lasts on the skin.
From Black Roses to Sexy Witch to Zombie to Vamp, this range smells amazing and takes us to the dark and mysterious side of fragrance.
This limited edition candle will leave you spellbound once you've smelt it (and seen its beautiful vessel). A wonderful Leather, Amber and Violet fragrance.
An all natural fragrance inspired by the spirits of the forest. The scent of nature after both fire and rain, damp and rich and earthy, everything is reborn. With notes of Wormwood, Pine, Birch Tar and Palo Santo.
A fragrance with a dark energy exploring black holes and the mysteries of space. Into the Void creates a gravitational pull to whoever is wearing it, with notes of Black Orchid, Tonka Bean, Guauic Wood and Cedar Essence.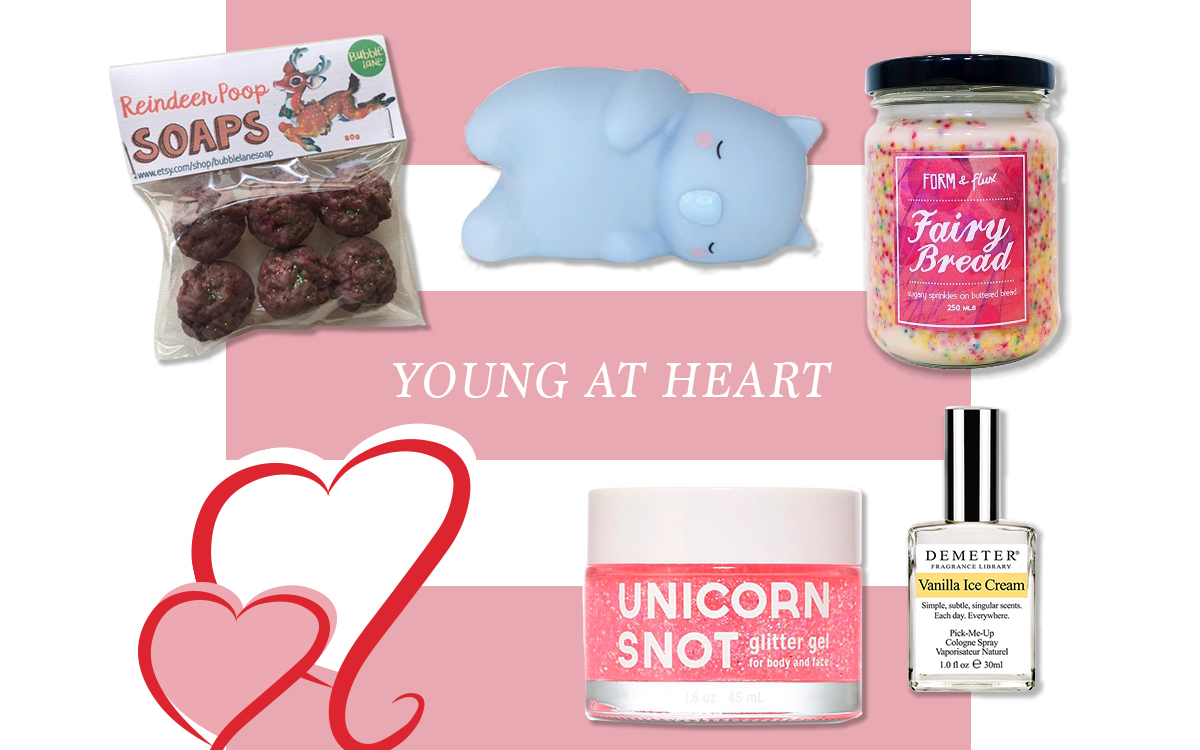 Gifts for the kids (or young at heart) 
Demeter's fragrance collection smells exactly like what they say they smell like and this is a big bowl of delicious vanilla ice cream right here!
The sweet nostalgia of fairy bread – buttery goodness with sweet hundreds and thousands is translated perfectly into candle form with this beauty from Nook and Burrow.
A cute little night light in the shape of a sleeping wombat is a gorgeous night light that gently fades to off after a little bit of time.
Soap disguised as reindeer poop to get the little ones not only giggling but also washing!
Glitter that you apply to your body yet is contained in a gel so doesn't make its way to every nook and cranny of your house? Yes please!
***Please note prices are subject to change. Please see website links for correct pricing.