Now is the perfect time to embrace all of what Australia offers and in particular, support the local brands doing good things out there. Those smaller niche brands creating something unique and special in our own backyard. And that's exactly what the Goldfield & Banks perfume line does.
One of our most popular ranges at Lore Perfumery, Goldfield & Banks really captures the Australian landscape through fragrance in a sophisticated and wonderful way. A perfect fusion of our Australian native ingredients and the inspiration these raw ingredients evoke, paired with the skill, history and knowledge of French perfumery makes this an exquisite collection.
After working in the European perfume industry for many years, Dimitri Weber relocated to Australia for love and this is how the story of Goldfield & Banks begins….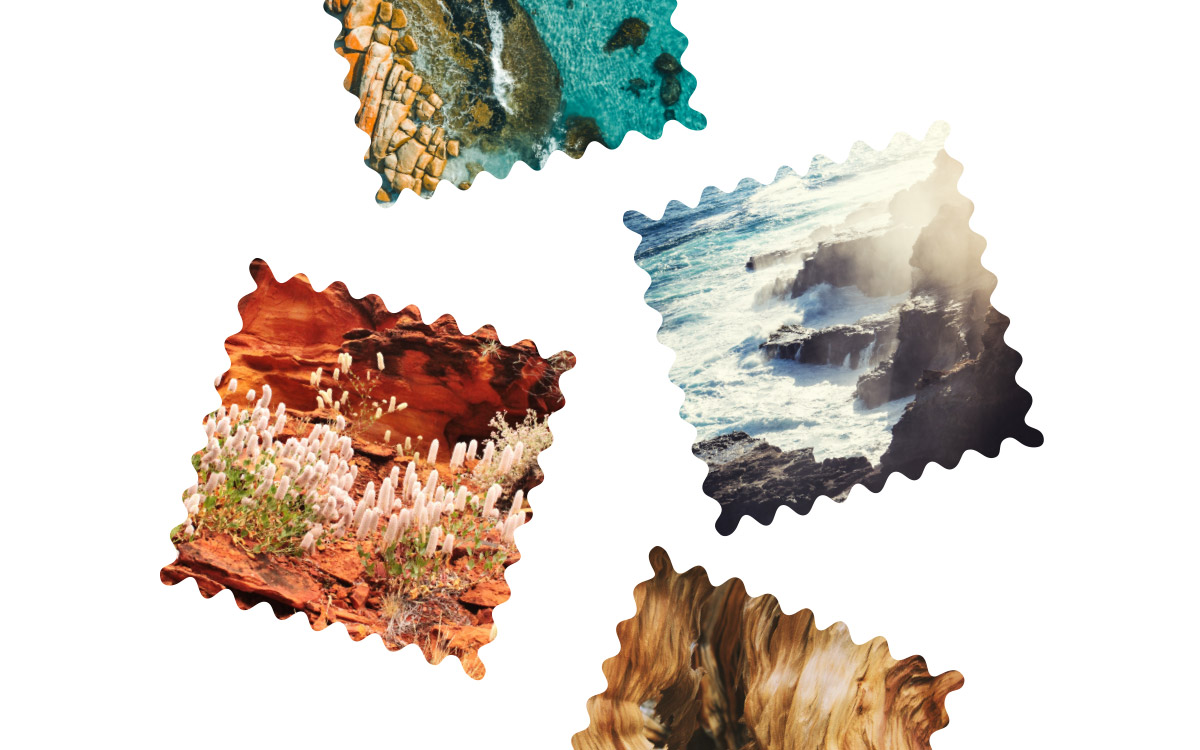 An avid traveller, Dimitri would always treat himself to a fragrance from each location he travelled to, a fragrance local to that area and a fragrance that would forever transport him to that magical occasion and place. However once in Australia, Dimitri quickly discovered that it was near impossible to find fine fragrance from Australia and telling a story about Australia. And so with that, the concept of Goldfield & Banks was born.
A unisex, fine fragrance collection focusing on different locations around Australia, Goldfield & Banks creates each fragrance in the range around both a location and a raw ingredient native to that specific location.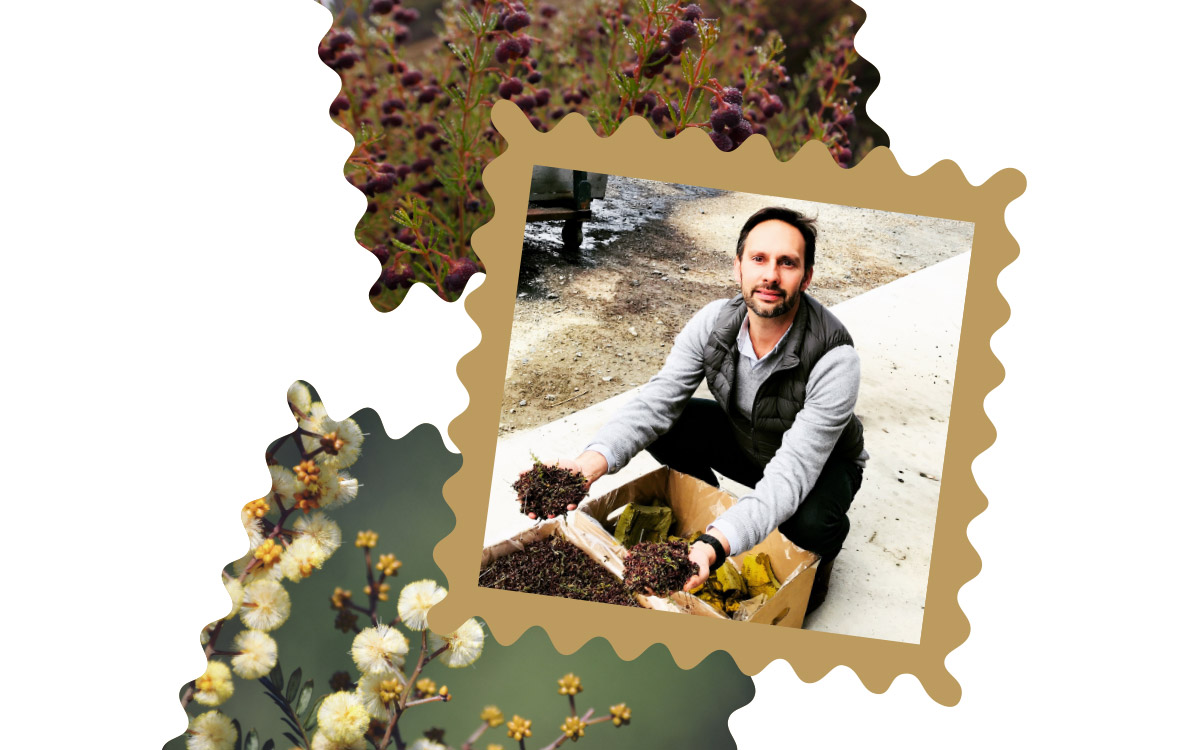 We had a little chat to Dimitri about the range and particularly his newest creation Bohemian Lime below to give a real insight into this gorgeous brand. We've also listed each fragrance underneath our chat with Dimitri with an overview to really give some insight into just how beautiful and special the Goldfield and Banks range is.
L: Tell us about your most recent release – Bohemian Lime, what was the inspiration?
D: Our fragrance collection features Australian native essences where some are already well known in the global perfume industry such as Sandalwood from Western Australia but others are still unknown like the Boronia flower and Finger Lime or Caviar Lime. Goldfield & Banks is the first perfume house to explore and feature Finger Lime and we are so proud of what we have achieved with this creation. Finger Lime is an ingredient that comes from the Byron Bay area and both topics combined gave us the idea of creating the most bohemian and tropical scent ever! I wanted a care-free and bohemian spirited fragrance that carries you to tropical destinations in Australia.
L: And how did the formulation process of Bohemian Lime come together? How did you pick the notes that you settled on?
D: There are two ways to obtain the oil scent of finger lime. One is a traditional distillation of the oil and the other one is called The Scent Trek© technique. This technology developed by Givaudan is an eco-friendly approach capturing just the scent while leaving the plant intact. It offers the customer the unique sensory experience of the authentic natural scent without the need to destroy the plant. We have been working closely with Givaudan Australia and France to work around this beautiful note which makes its debut in the fragrance industry thanks to Goldfield & Banks. The feedback from all our clients so far has been nothing but overwhelming as everyone is now dreaming of Byron Bay and its tropical rainforests! We have added Vetiver, Coriander, Cardamom and Cedarwood to make the perfume unforgettable and unique in its genre.
L: Where, when and how do you imagine people wearing Bohemian Lime?
D: All year long because of its longevity and woody base. I would imagine people wearing it during summer time at night or for lunch …it's such a pleasant perfume to wear and to share! Finger lime is very invigorating, earthy, sharp, extremely refined, unusual and smells very natural and yummy. It's an uplifting care-free scent. We added to the fragrance Vetiver and Sandalwood, the perfect combination for a long-lasting sensation of the endless Australian summer in Byron Bay!
L: For a fresh scent, Bohemian Lime is really strong and long lasting, why did you choose to work with such a strong concentration?
D: The rarity of the ingredient is key for our brand. It's a fragrance which pleases 99% of the people who will smell it and it's amazing to see the smile one people's face when they discover this scent. It lingers and it expresses the carefree vibes of a relaxed and laid-back lifestyle, so typical Australian! We feel our customers are more drawn to our fresher fragrances in general such as our top seller Pacific Rock Moss but they also love our woody notes and they value the longevity. Bohemian Lime is a Citrus-Woody, scent more tropical, carefree and vibrant!
L: What is the most important factor for you when creating a new fragrance?
D: Definitely the scent is the biggest challenge and especially when working with new innovative and native scents who are new on the market. Also everything needs to be aligned from the story to the scent and packaging and visual and that's a fabulous thing to work on. The whole process takes so much time but each time it is worth it.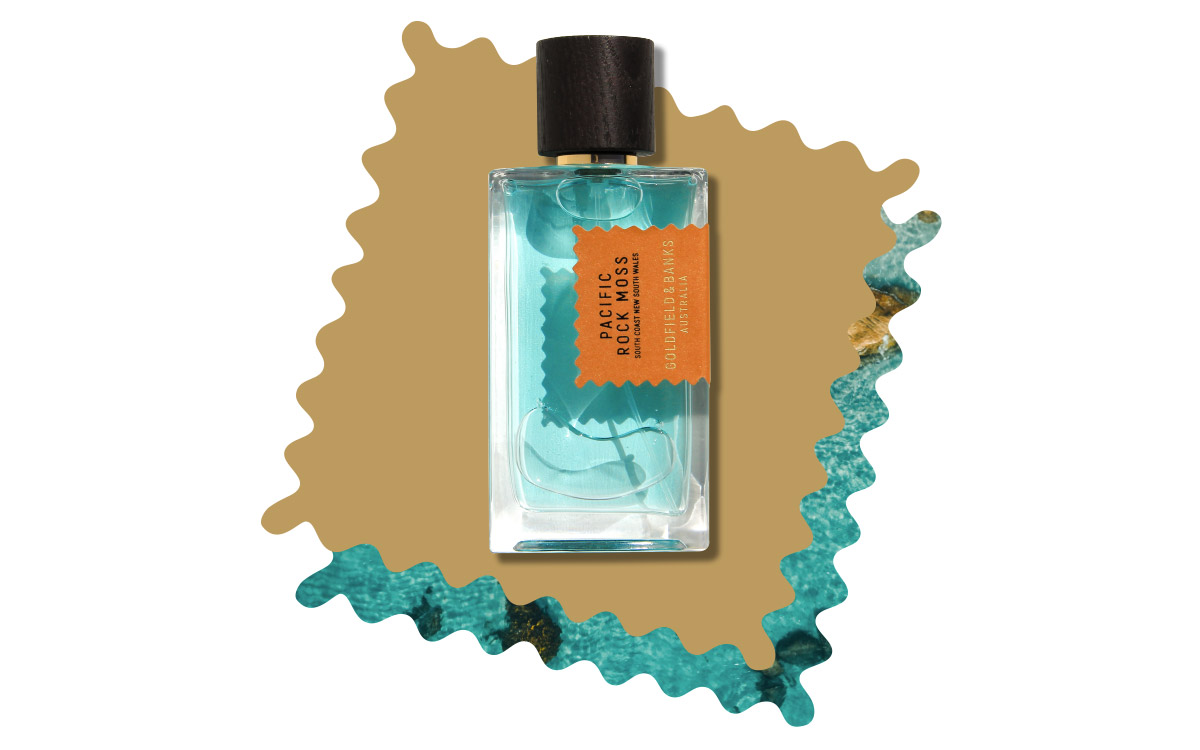 L: Do you have a favourite scent in your range or do you change your scent based on season, outfit, mood etc?
I change all the time and layer my perfumes as well. I personally love Desert Rosewood and Wood Infusion but I am crazy in love with Pacific Rock Moss and Bohemian Lime.
L: How do you source the native Australian ingredients that you use in your fragrances?
D: A very difficult process. I contact the the farmers, growers of natives, suppliers and all sorts of companies in Australia who distil ingredients and then when it is interesting enough, I visit them in order to understand better the work they do and analyse the oils they produce to see if it is worth using it for a perfume. Each fragrance has one "hero" ingredient treated in all its majesty. Again you need the French "savoir-faire" in order to create a perfect perfume and with all the botanicals at our disposal we have a bright future ahead. Also we have all the islands around us where there are very interesting ingredients to source and to explore.
L: Do you have a favourite ingredient that you tend to work with in your fragrances?
D: I love sandalwood oil and it is in all our perfumes.
L: This year has been quite the doozy! How have you guys coped over the last 6 months?
D: Being very creative, continuing launching products and keeping in touch with all our clients and listening to their needs and help them has been the key of success of our brand this year during this period.
L: What is on the cards next for Goldfield & Banks?
D: New amazing perfumes in 2021 and the expansion of the brand in Australia and globally.

Learn a little bit more about all of the scents in the Goldfield & Banks perfume range below…
The scent of Byron Bay, the cool and grounding aroma of the tropical rainforests. Green and lush as the canopy of leaves shade you from the hot afternoon sun. A wonderful fragrance using Australia Finger Lime as its hero note. The juicy zesty note of Lime is felt throughout as the soft earthy tones of Vetiver, Cedarwood and Sandalwood create a soft mellow tone in the dry down of Bohemian Lime.
Just like coastal walks, Pacific Rock Moss takes us immediately to the beaches of southern NSW. The salty, sweet sea air is cooling and refreshing on the skin. An uplifting, clean and refreshing scent that is perfectly balanced as the Australian Coastal Rock Moss creates a beautiful depth. An aquatic note opens the scent as the notes of Lemon, Sage, Geranium and Cedarwood fuse together in perfect aromatic beachy vibes.
A unique fragrance that centres around the Brown Boronia grown in Tasmania. This beautiful and rare native flower enjoys a short September bloom only on Bruny Island, off the south coast of Tasmania. Due to this, the raw ingredient of Boronia is scarce making this an even more special and mysterious scent. This woody floral fragrance heroes Boronia yet creates a velvety sophistication with the help of Jasmine, Cassis, Sandalwood, Ylang Ylang and Coconut notes.
After travelling to Fraser Island, Dimitri was enthralled by the grandeur of the landscape and created an ode to this heritage listed island through Wood Infusion. An elegant woody fragrance that seamlessly blends Sandalwood, Oud and Iris to create both light and depth on the skin with a delicious and easy to wear warmth. Like taking a deep breath in nature and the overwhelming scent of the beautiful old trees who have seen many things and know so many stories.
Inspired by the central highlands of Victoria, this exotic and richly complex fragrance takes us deep into the thick and arid bushland. Dense and full of life, Desert Rosewood brings about the scent of a sticky warmth after the rain. Comforting and cocooning on the skin, Desert Rosewood gives us the warm note of the Desert Rosewood along with the softness of Vanilla, Resins, Cardamom and Patchouli.
Taking us to Kununurra in Western Australia, White Sandalwood perfectly recreates the dry and dense heat of the desert with an elegance and in a completely wearable fragrance. The spice of Saffron creates a dry tone while the creamy and gorgeous Sandalwood that Australia is famed for, is the star. The softness of the Rose and Amber creates wonderful depth on the skin making White Sandalwood a complex and unique fragrance.
As we head up north to Kakadu with Blue Cypress, we are met by the cooling and aromatic qualities of a hot morning after rain overnight. The sun is warming the leaves that are still wet and we feel the refreshing and cooling qualities of the rainforest surrounding us. An invigorating scent as the fragrance of the local gums and of course the Blue Cypress fill the air, wonderfully balanced with cooling aromatic notes of Lavender, Patchouli, Clove and Star Anise.
Road tripping through South Australia down to the Flinders Ranges, Velvet Splendour is a bunch of sunburnt native wildflowers, particularly the Mimosa (Wattle) – a dry and earthy scented flower. The floral notes of Mimosa, Orange Blossom and Jasmine all herald the beginning of Spring, and the fusion of Mandarin, Sandalwood, Patchouli, Tonka Bean and Leather surprisingly create a light and elegantly earthy scent of nature, almost like the clean country air flowing in through the open car windows.

For those who think every single fragrance in the collection sounds delicious then we also have the Goldfield & Banks Discovery Set to be able to try every scent in the range in mini vials at your own leisure! A wonderful gift (self gift included!), and of course a great option for people who can't get into the store to experience this range in real life.