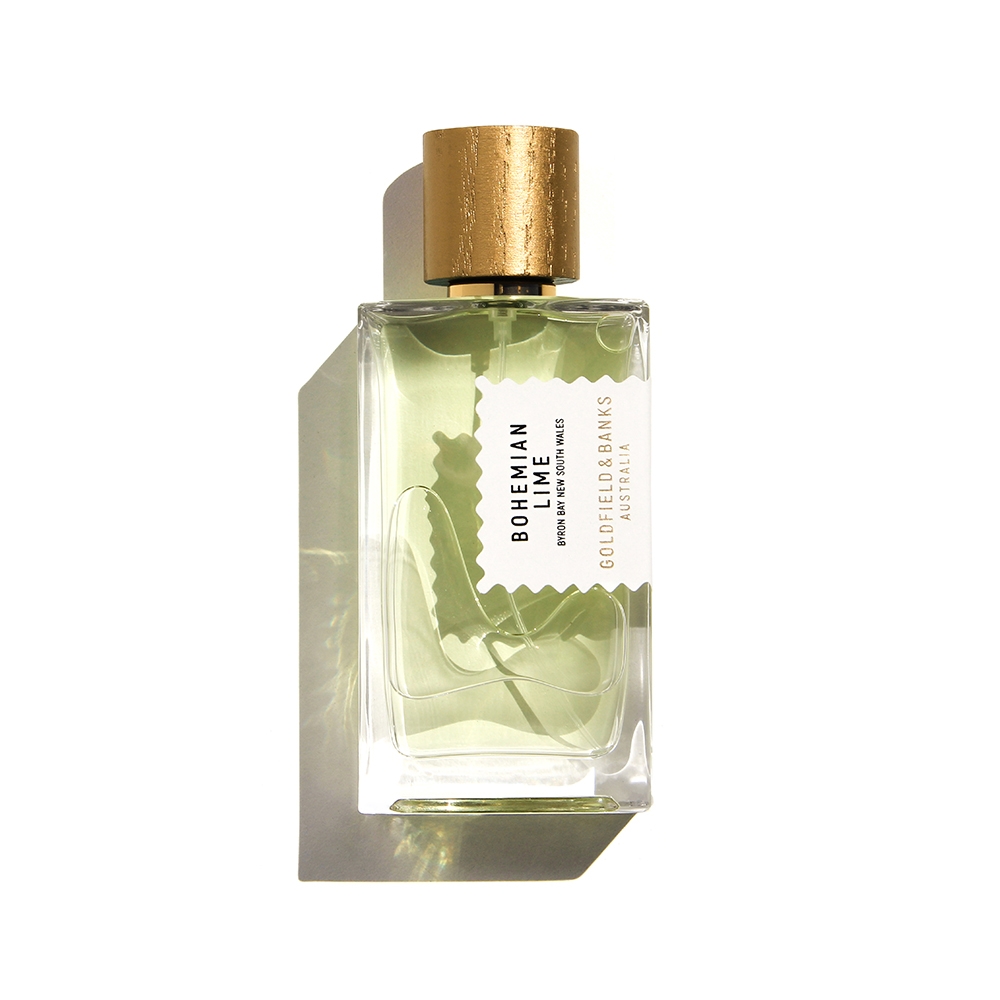 Bohemian Lime Parfum 100ml
Set beneath a sunlit canopy of lush tropical rainforest, the scent evokes an image of native citrus trees drawing life from nearby cascading fresh waterfalls. With its invigorating opening of Australian finger lime and coriander, Bohemian Lime mellows to reveal blissful grounding notes of vetiver, cedar wood and sandalwood. Bohemian Lime is a carefree fragrance and an ode to Byron Bay, Australia's premier free-spirited tropical enclave and the place where the country first meets the sun. Origin: Byron Bay

NOTES
Top: Australian Finger Lime, Coriander
Middle: Vetiver Haiti
Base: Cedarwood Atlas Morocco, Sandalwood Australia

PERFUMER
Dimitri Weber

HOW IT WEARS
Bohemian Lime is zesty and uplifting with the Finger Lime really the stand out note - so unique! We also get some green, woody depth as Bohemian Lime settles on the skin. The Vetiver stands shines, creating a fresh, earthy tone that lasts and lasts on the skin. This is the perfect scent for anyone who wants a citrus with earthy depth, good silage and longevity of over 8 hours.

LORE LOVES
We love how uplifting Bohemian Lime is, it takes us to the lush terrain of Byron Bay. Imagine cooling yourself under the old and magnificent trees, a warm breeze on your shoulders while the strong sun rays make their way through the dense canopy. We love the green feel in this scent, it has a crisp, almost salty citrus zest that is tempered beautifully with the mellow tomes of Vetiver and Sandalwood as it settles.

ABOUT THE BRAND
Created in Sydney by the wonderful and charismatic Dimitri Weber, the Goldfield and Banks perfume collection was founded in 2016 and heroes our incredible Australian landscape and native botanicals. After moving to Australia, Belgian born Weber fell in love with "Australia's lush, aromatic and botanical beauty, it's sweeping plains, turquoise fringed coast, ochre red interiors and harsh, dramatic landscapes" feeling compelled to create a perfume line that pays tribute to the extraordinary beauty of Australia". Goldfield and Banks is a "luxurious and precious collection that is gender free, featuring exceptional pure and rare Australian essences and oils unexplored in modern perfumery. Combining centuries of French fragrance methodology, it is, quite simply a quest for the ultimate Australian olfactory experience".

FREE RETURNS
Love your fragrance or return it for free. Learn more about The Lore Promise here. 
2 in stock