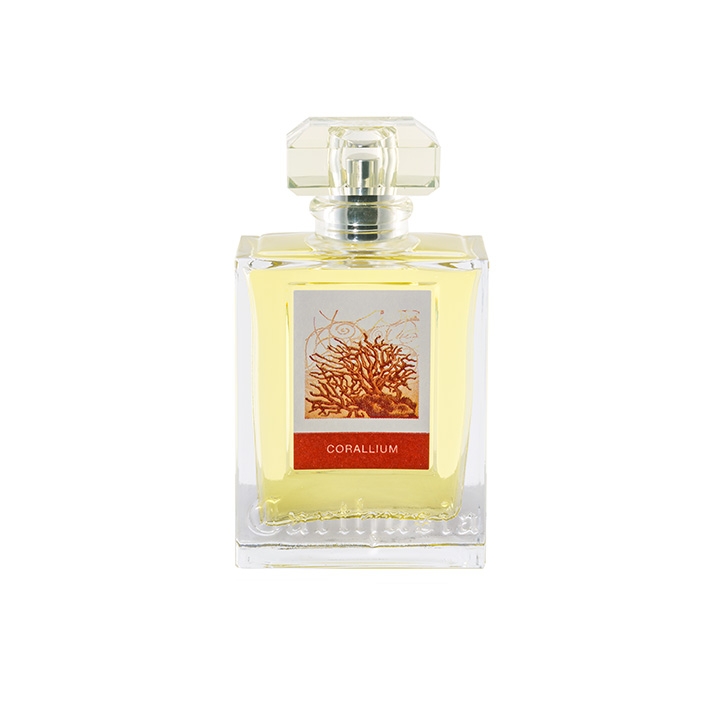 Corallium EDP 100Ml
Born from nature and from the gorgeous blue sea that bathes the shores of the Capri.This fragrance combines scented woods, aromatic herbs, flowers and fruits, giving it a sensuality of wild and rare nature, an unlikely intensity when combined. The scent of a fresh breeze that carries the wonderful island aromas with it. An alternative to traditional aquatic scents, Corallium transports us to Capri with the refreshing essence of the sea. A delicate freshness of the soft sea spray on your warm skin, positioned next to the earthy depth and intensity of the earth and the ocean provides an utterly unique interpretation of Capri's landscape.

NOTES
Top: Myrrh, Bay Leaf, Tangerine, Bergamot
Middle: Patchouli, Cedarwood, Fine Wood
Base: Sage, Moss, Tree Goldmoss Stonecrop

PERFUMER
Undisclosed

HOW IT WEARS
Corallium by Carthusia is an Eau de Parfum that will give you 6 – 8 hours worth of wear on the skin. It's fresh, aromatic opening of sweet orange and citrus giving way to herbaceous greens of sage and bay, cedar & sweet myrrh as it warms to the skin, giving it a very natural, somewhat creamy and almost dusty end. Develops into a base of soft wood, light musk and what one might imagine to be ambergris, but is no doubt the unique note of stonecrop, a sea and sand loving succulent found in and around sandy banks and beach roadsides. Fun fact.

LORE LOVES
We love how Corallium sounds like it smells. Visions of warm, salty coral gardens bordered by arid earth. A classical, almost olde worlde concoction, natural and charming. A soothing scent, more like wading slowly barefoot through an idyllic rock pool than a seafaring adventure. Underwater love? We do!

ABOUT THE BRAND
Originally created in 1380 in Capri by the monks,in 1948 the Priory of Certosa found the old fragrance formulas, under the Pope's license, revealed it to a Piedmontese chemist who thus created the smallest laboratory in the world, calling it "Carthusia". Today, Carthusia is all handmade, observing centuries old practises ensuring the highest level of quality in their fragrances. Atmospheres and emotions of Capri are found in all Carthusia products, and all ingredients are derived from Capri's environment paying homage to the beautiful island.

FREE RETURNS
Love your fragrance or return it for free. Learn more about The Lore Promise here. 
Out of stock
Get an alert when the product is in stock: