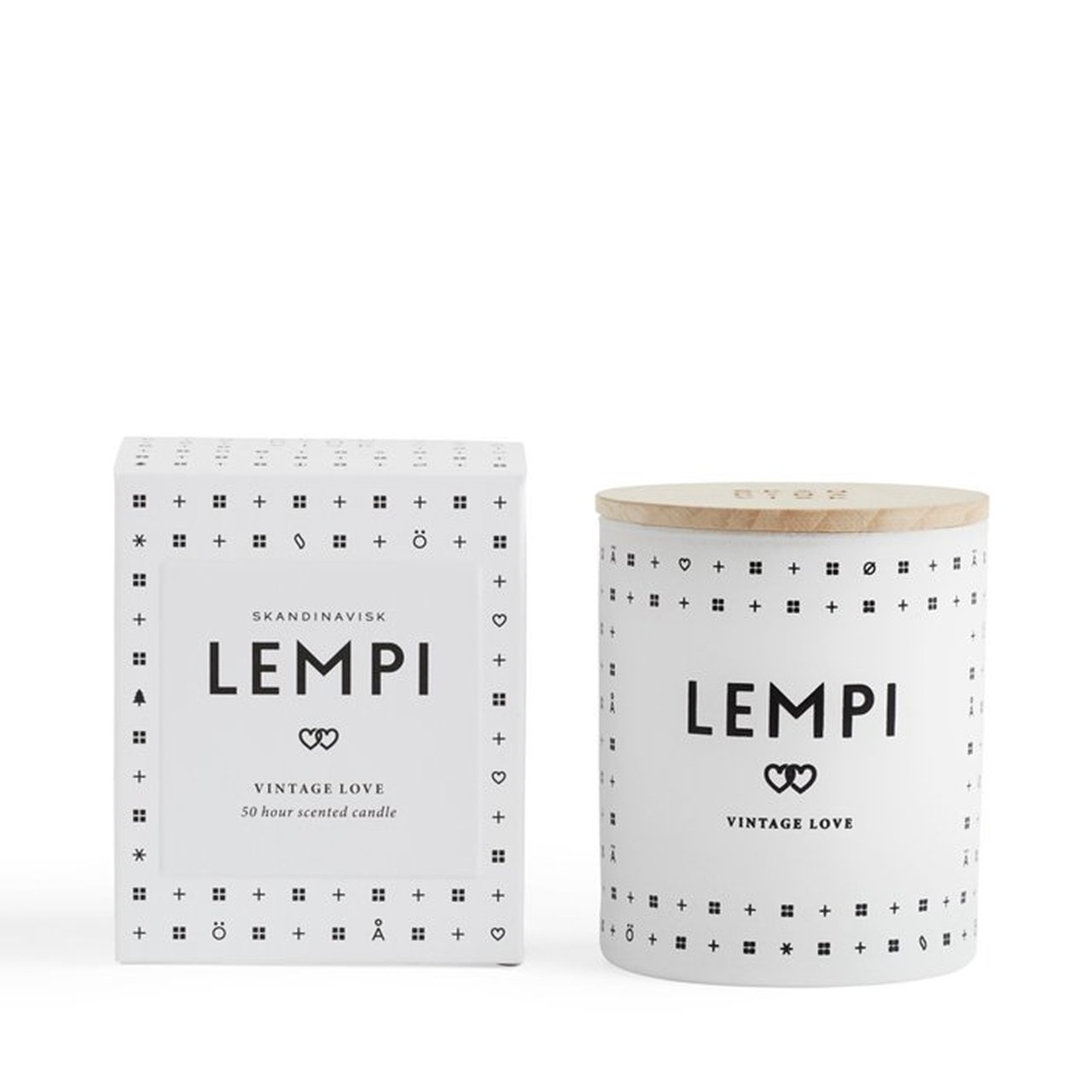 LEMPI Candle 190g
LEMPI Vintage Love Old Finnish for "LOVE"
In Finland there is an old saying that goes 'love doesn't have to be perfect, but genuine'. The same can be said of a Nordic summer, its hopes and its treasured warmth shared.
With notes of: Peony and rose, strawberries and mosses.

A blend of perfume and sustainably-sourced vegetable waxes.
Materials Painted glass votive with a engraved beechwood lid from FSC-sourced European forests.

Use & Reuse
The fragrance will scent a mid-sized room for up to 45 hours, and the painted glass votive glows colorfully when lit. Wash and re-use the glass votives for tealights.

Out of stock
Get an alert when the product is in stock: