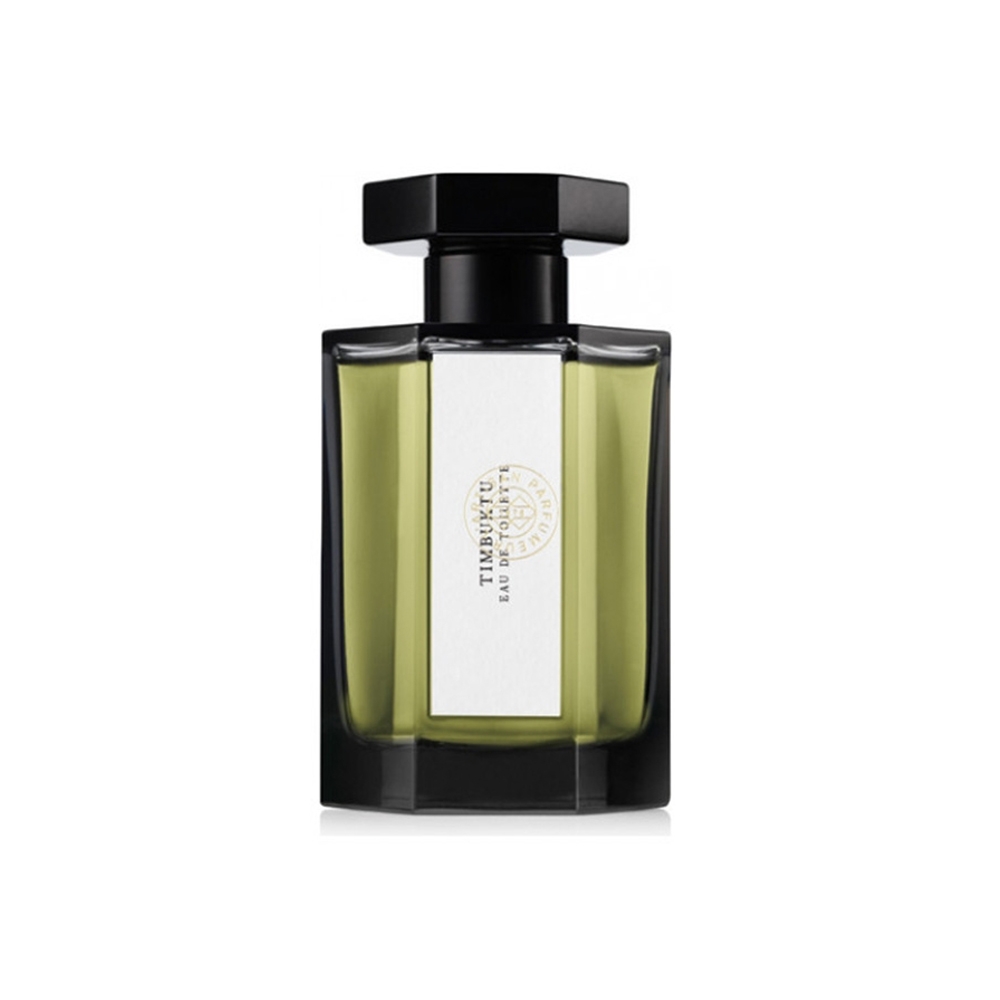 Timbuktu EDT 100ml
Timbuktu is a unique perfume that combines ancient mysticism with the profoundly modern. Inspired by trips to Africa and the ancestral magical fragrance ritual 'Wusalan'. The power of Wusalan lies in the art of the Mali women to create fragrances to scent their hair and skin. Passed from mother to daughter, as a magical fragrance spell for seduction and securing love. Flower roots, balms, spices and woods awaken memories and a desire for adventure. Rich in magic, Timbuktu evokes the beauty and the miracle of life as seen through the eyes of the Malian women. Perfectly capturing the African temperament, Timbuktu's balance of mango creates a green, sharpness in its opening, with an aromatic and warm spicy heart and the exotic use of the African flower Karo Karounde, while finally resting on a smoky bed of warm resins. A modern classic, the smoky quality from Papyrus Wood, Incense and Patchouli pays tribute to the literal meaning of perfume: "Per fumum" or "through smoke".
 
NOTES
Top: Pink Pepper, Green Mango, Cardamom
Middle: Papyrus, Karo Karounde, Incense
Base: Myrrh, Vetiver, Benzoin, Patchouli, Cumin, Vanilla

HOW IT WEARS
We get the heavy hit of Green Mango in the initial spray of this fragrance. It smells exotic and unique as it begins to settle and the spices come alive. We also get the gorgeous smoke of Vetiver standing out on the dry down and creating a gentle smoky tone throughout Timbuktu. This perfume lasts well on the skin; we get a soft and subtle dry down after about 6 hours on the skin.

LORE LOVES
We love the bright, sharp fruity opening of Timbuktu. It is uplifting and refreshing, then the fragrance becomes complex and intriguing on the skin. The spices warm the green tones and create this magical and unusual blend that is both comforting and alluring. This is the scent to wear when you want to transport yourself somewhere else in your mind. And what an honour to be able to experience this tiny snippet of an ancient fragrance ritual from Africa in this exquisite fragrance.

PERFUMER
Bertrand Duchaufour

ABOUT THE BRAND 
L'Artisan Parfumeur, the original niche perfume house was launched in 1976. The iconic French perfume house has paved the way for niche perfumes, while working with some of the world's best noses. L'Artisan Parfumeur continues to innovate and create artisan, niche perfumes. A perfume collection for the perfume connoisseurs, L'Artisan's signature perfume style remains at the forefront of the niche perfume world setting trends and creating unique masterpieces.

FREE RETURNS
Love your fragrance or return it for free. Learn more about The Lore Promise here. 
2 in stock