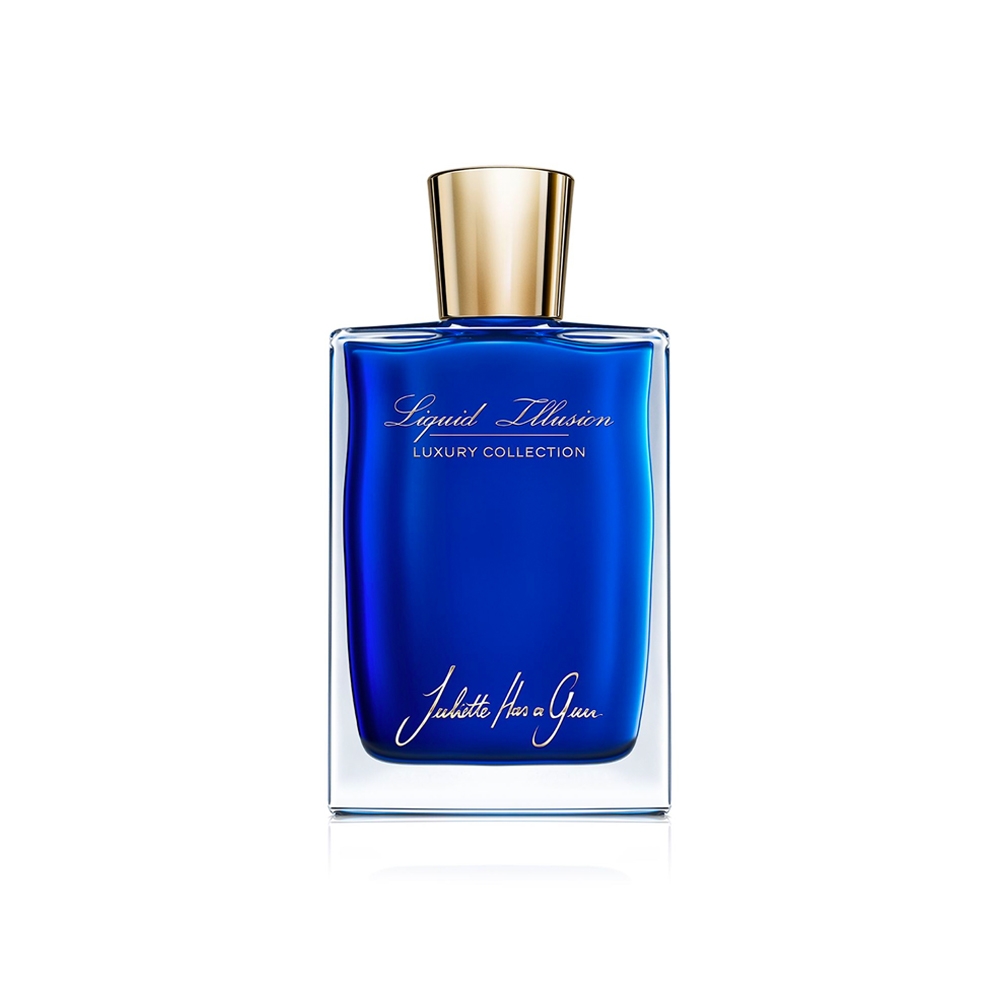 Luxury Collection – Liquid Illusion
When Iris meets ecstasy. Liquid Illusion is an invitation to enter a trance. In the composition of this Floral & Amber fragrance, two substances come into play, the Iris and the Heliotropin (one of the ingredients also present in ecstasy). These two combined together act as a liberating stimulant that heats up your senses, and those of the people around you. In complete legality, Juliette gives you a good reason to get addicted to her new composition!

NOTES 
Top: Heliotropin (almond)   
Middle: Iris Absolute, Tuberose Absolute
Base: Cetalox, Tonka Bean, Dry amber

PERFUMER
Romano Ricci

HOW IT WEARS
The Juliette has a Gun range is a very concentrated juice so the longevity is generally around 8 hours – the silage is good without being overwhelming. On the skin this fragrance has a soft, almost powdery feel but with a beautiful rich base to it. We love the Almond note in here that gives such a distinctive scent!

LORE LOVES
We love the soft and subtle floral heart of Liquid Illusion mingling with a slight sweetness that is so comforting and delicious.

ABOUT THE BRAND
Created in 2005, Juliette has a Gun is the wonderful fragrance world of Romano Ricci. Born into fragrance royalty, Romano Ricci had perfume in his DNA as the great grandson of Nina Ricci. The Juliette has a Gun range was originally based solely around the rose - like a woman, Ricci says a rose is beautiful, intoxicating, delicate and thorny. The Juliette has a Gun range is contemporary, assertive and full of life. Ricci was inspired by the Shakespearean tragedy, Romeo and Juliette, however the modern Juliette in this story comes armed - she carries a weapon, her weapon is her scent. And she uses her scent for seduction, flirtation and provocation. Juliette has a gun is rock meet romance in a bottle.

FREE RETURNS
Love your fragrance or return it for free. Learn more about The Lore Promise here.
1 in stock