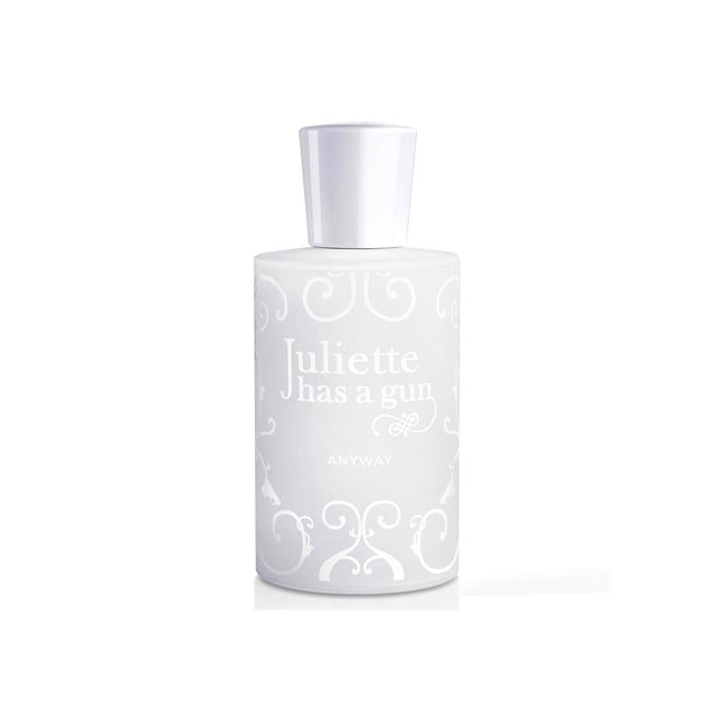 Anyway EDP 100ml
A simple and original formula. Just fifteen ingredients, going right back to basics, only keeping the best. A blend of musks, woods and citrus notes… come together in a bright, subtle and persistent trail. Far from an anonymous scent "Anyway" is a signature fragrance, ready to unite with the feminine as much as the masculine.

NOTES
Top: Lime, Neroli 
Middle: Absolu Jasmine, Hedione
Base: Ambroxan
 
PERFUMER
Romano Ricci

HOW IT WEARS 

LORE LOVES

ABOUT THE BRAND
Created in 2005, Juliette has a Gun is the wonderful fragrance world of Romano Ricci. Born into fragrance royalty, Romano Ricci had perfume in his DNA as the great grandson of Nina Ricci. The Juliette has a Gun range was originally based solely around the rose - like a woman, Ricci says a rose is beautiful, intoxicating, delicate and thorny. The Juliette has a Gun range is contemporary, assertive and full of life. Ricci was inspired by the Shakespearean tragedy, Romeo and Juliette, however the modern Juliette in this story comes armed - she carries a weapon, her weapon is her scent. And she uses her scent for seduction, flirtation and provocation. Juliette has a gun is rock meet romance in a bottle.

FREE RETURNS
Love your fragrance or return it for free. Learn more about The Lore Promise here.
2 in stock