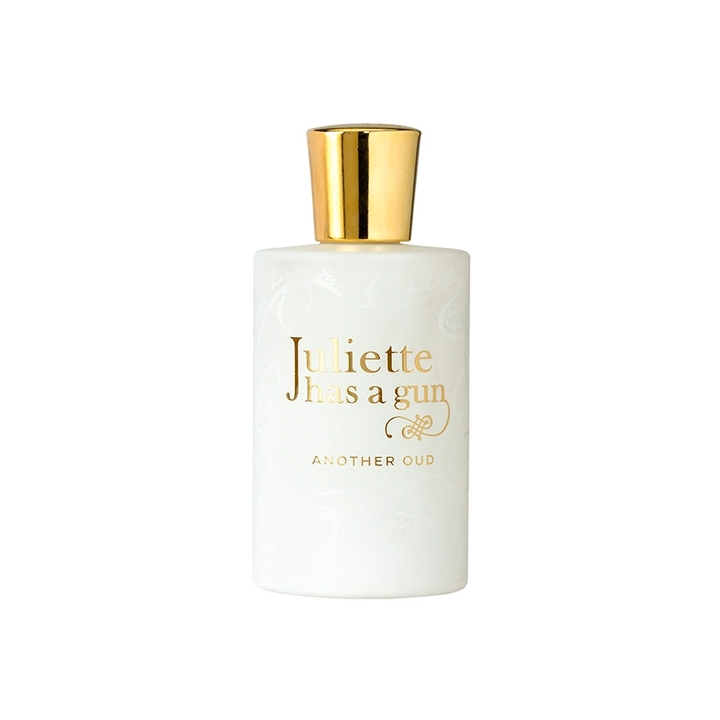 Another Oud EDP 100ml
An original name for an original fragrance. Another Oud suggests an immersion into the Oriental world. It evokes all the modernity, exuberance and grandeur that you come across when you take a walk in the exotic region. This fragrance is a deep, woody composition made around an ultra modern interpretation of the famous ingredient - Oud. A mysterious and lush fragrance creating a unique and signature trail.

NOTES
Top: Raspberry, Bergamot
Middle: Oud, Norlimbanol
Base: Musk, Ambroxan 

PERFUMER 
Romano Ricci

HOW IT WEARS
The Juliette has a Gun range is a very concentrated juice so the longevity is generally around 8 hours – the silage is good without being overwhelming. We find that Another Oud is rich in its woody base but also gentle in comparison to some of our other Oud based scents at Lore. The perfect lighter Oud alternative!

LORE LOVES
Another Oud is clean and light in one instance then rich with its distinctive Oud heart. This modern and slightly gentler take on an Oud is soft, smooth and creamy on the skin.

ABOUT THE BRAND
Created in 2005, Juliette has a Gun is the wonderful fragrance world of Romano Ricci. Born into fragrance royalty, Romano Ricci had perfume in his DNA as the great grandson of Nina Ricci. The Juliette has a Gun range was originally based solely around the rose - like a woman, Ricci says a rose is beautiful, intoxicating, delicate and thorny. The Juliette has a Gun range is contemporary, assertive and full of life. Ricci was inspired by the Shakespearean tragedy, Romeo and Juliette, however the modern Juliette in this story comes armed - she carries a weapon, her weapon is her scent. And she uses her scent for seduction, flirtation and provocation. Juliette has a gun is rock meet romance in a bottle.

FREE RETURNS
Love your fragrance or return it for free. Learn more about The Lore Promise here.
1 in stock