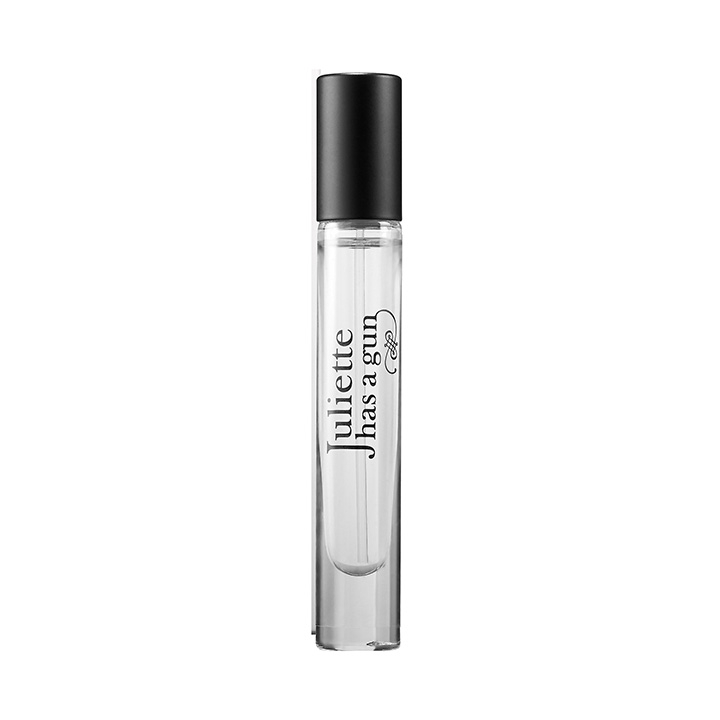 Mmmm Pocket Spray 7.5ml
The zero calorie treat in a bottle! Romano was thinking about this indescribable onomatopoeia when creating the fragrance. Behind that sound, that murmur, pronounced almost internally, lies a world of hidden pleasures that goes beyond words. An olfactive sweetness that regales the senses and provokes immediate pleasure. You can't help but let out a whisper of Mmmm when smelling this addictive scent!

NOTES
Top: Geranium, Raspberry, Neroli
Middle: Tuberose, Orange Blossom, Jasmine
Base: Patchouli, Sandalwood Absolute

PERFUMER
Romano Ricci

HOW IT WEARS
MMMM… is the ultimate gourmand perfume – sweet, delicious and intoxicatingly addictive. On the skin, MMMM… has an opening with a slightly sharp raspberry, but settles into a rich, warm, earthy base that lasts all day on the skin. A little bit goes a long way with this fragrance as it is concentrated!

LORE LOVES
We love that this perfume is sweet and delicious, however it never tips into the too-sweet territory. MMMM…has an earthy base that balances the sweetness perfectly.

ABOUT THE BRAND
Created in 2005, Juliette has a Gun is the wonderful fragrance world of Romano Ricci. Born into fragrance royalty, Romano Ricci had perfume in his DNA as the great grandson of Nina Ricci. The Juliette has a Gun range was originally based solely around the rose - like a woman, Ricci says a rose is beautiful, intoxicating, delicate and thorny. The Juliette has a Gun range is contemporary, assertive and full of life. Ricci was inspired by the Shakespearean tragedy, Romeo and Juliette, however the modern Juliette in this story comes armed - she carries a weapon, her weapon is her scent. And she uses her scent for seduction, flirtation and provocation. Juliette has a gun is rock meet romance in a bottle.

FREE RETURNS
Love your fragrance or return it for free. Learn more about The Lore Promise here.
7 in stock