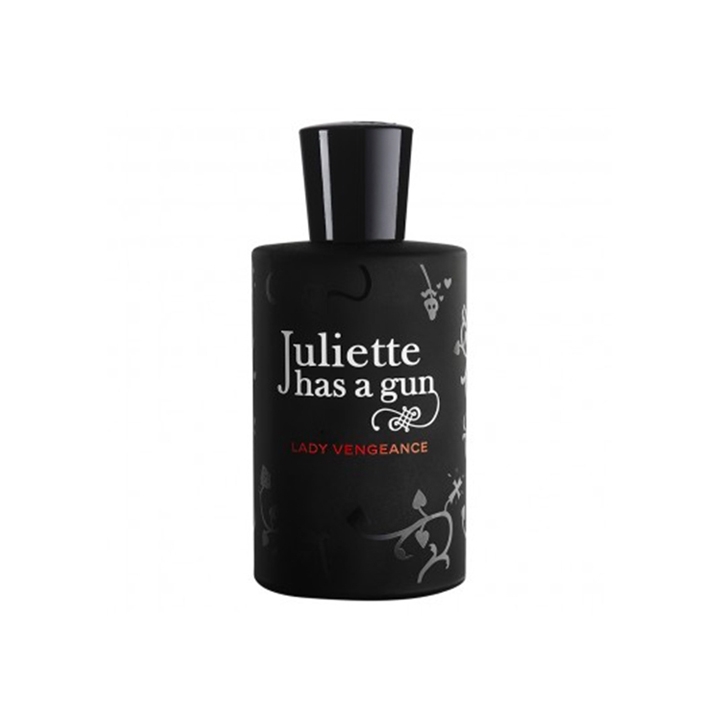 Lady Vengeance EDP 100ml
The fragrance of a lady. A sexy lady. A perfume with a rich and sophisticated trail. The expression of undeniable femininity, confidence and divine sensuality. The fragrance of a Lady for whom the art of seduction bares no secret. He can smell...he can dream...but the decision lies in her hand. The very elegant but thorny Bulgarian Rose marries patchouli and vanilla to draw a fine elegance, both contemporary and inevitable.

NOTES
Top: Bergamot, Lavender  
Middle: Patchouli, Rose
Base: Ambroxan, Vanilla
  
PERFUMER
Romano Ricci and Francis Kurkdjian 

HOW IT WEARS
Juliette has a Gun's Lady Vengeance is the ultimate earthy rose perfume. On the skin the rose comes to life with a soft, dusty, velvety base. Lady Vengeance lasts on the skin for a good 8 hours worth of seduction!

LORE LOVES
We looove Lady Vengeance – it is lovingly referred to as the 'sex bomb' fragrance for good reason.

ABOUT THE BRAND
Created in 2005, Juliette has a Gun is the wonderful fragrance world of Romano Ricci. Born into fragrance royalty, Romano Ricci had perfume in his DNA as the great grandson of Nina Ricci. The Juliette has a Gun range was originally based solely around the rose - like a woman, Ricci says a rose is beautiful, intoxicating, delicate and thorny. The Juliette has a Gun range is contemporary, assertive and full of life. Ricci was inspired by the Shakespearean tragedy, Romeo and Juliette, however the modern Juliette in this story comes armed - she carries a weapon, her weapon is her scent. And she uses her scent for seduction, flirtation and provocation. Juliette has a gun is rock meet romance in a bottle.

FREE RETURNS
Love your fragrance or return it for free. Learn more about The Lore Promise here.
2 in stock