Following on from our last blog all about Australian Fragrance, we wanted to share a few of our favourite Australian skincare and body care brands. Similar to the fragrance world, we have some amazing botanicals and ingredients that come out of Australia and over the past 5-10 years these ingredients have been making more of an appearance in skincare products. We have definitely seen an increase of this in the past few years with a lot more products and brands, including our body care range, heroing the amazing native ingredients we have in Australia. A few standouts would be Kakadu Plum – a powerhouse fruit containing high amounts of Vitamin C which is essential for our skin's health and vitality, Australian Blue Gum – has powerful antibacterial properties which is beneficial in reducing congestion and redness, Cehami Flower Extract – from the daisy family, this ingredient packs quite a punch, both anti-inflammatory and antibacterial it is healing and great for sensitive skin and Lilly Pilly – again, high in Vitamin C and has been known to improve collagen production…to name just a few.

Whilst we stock skincare brands from around the globe our Australian brands hold a special place in our hearts and now more than ever we need to support these brands. I thought I would go through each brand below, highlight my favourite product in their range and have also put together a 'Stay Home Spa Night' menu below for you. Just because we can't leave the house right now, doesn't mean we can't pamper ourselves. Everyone is jumping on the self care bandwagon and whilst yoga, meditation and eating healthy are all amazing for us there is nothing wrong with a self care pamper day or night. It can instantly boost your mood and get those endorphins pumping. So whether you are at home with your family, partner, housemates or just you and the furbaby have a read below and a bit of pampering with Lore. 💕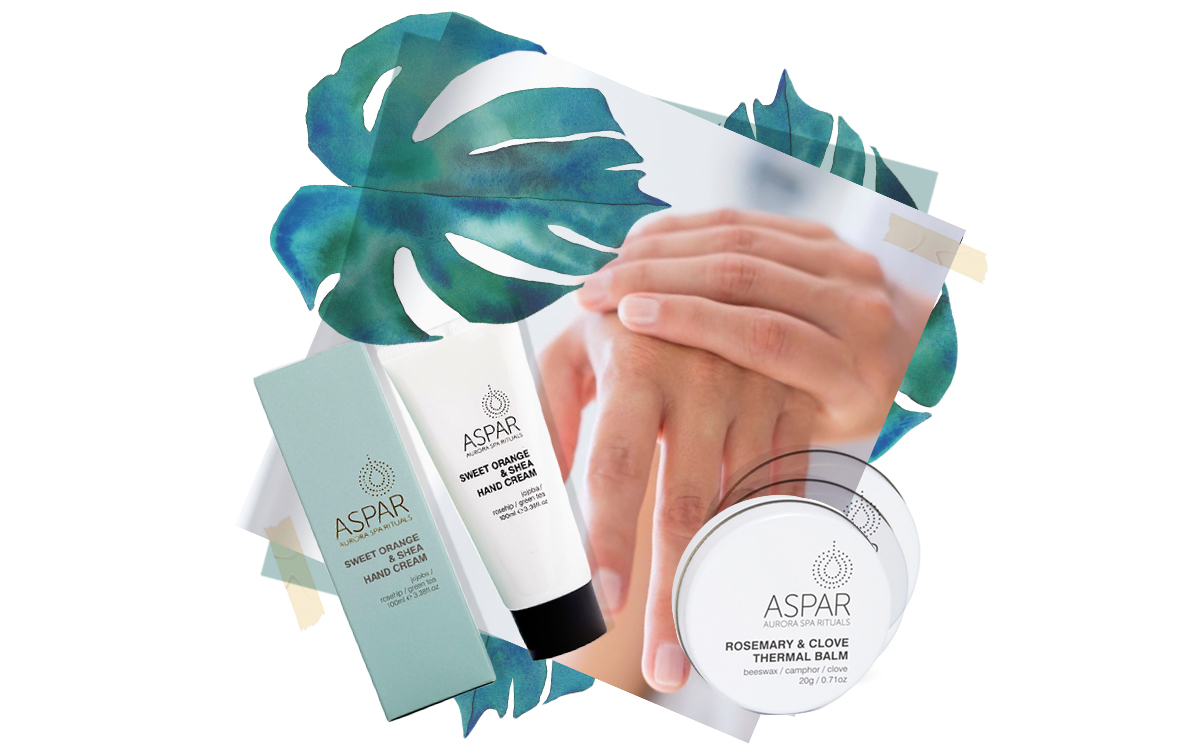 Aspar
Aspar was created initially for treatments in their award-winning spa, Aurora Spa in St Kilda. The products were so loved by clients and after much demand these became available for purchase for the public. With feedback from over 300,000 in spa experiences, along with being in the Qantas lounge, the products are all tried and tested by clients and staff – and also get a huge tick from all of us at Lore!
The range consists mostly of body care and face care products but a huge part of the brand's ethos is health and wellbeing, they include a few products to work with the mind, body and spirit including aromatherapy essential oils, natural soy candles, thermal balms, body brushes and heat pillows! All of the products are made in Melbourne, are natural, feel amazing and I must say, one of my favourite things about the collection are the scents of the products. They smell ahhmazing!
My favourite product in their range is the Rose & Shea Hand Cream 100ml $28 – this is probably my favourite hand cream we sell at Lore and it has been for years. It ticks all of the boxes for me; not greasy, absorbs quickly, smells amazing but isn't super strong. It is ultra hydrating and I love that it works on my nails too and really softens the cuticles. I always have a tube of this on my desk at work and in the car!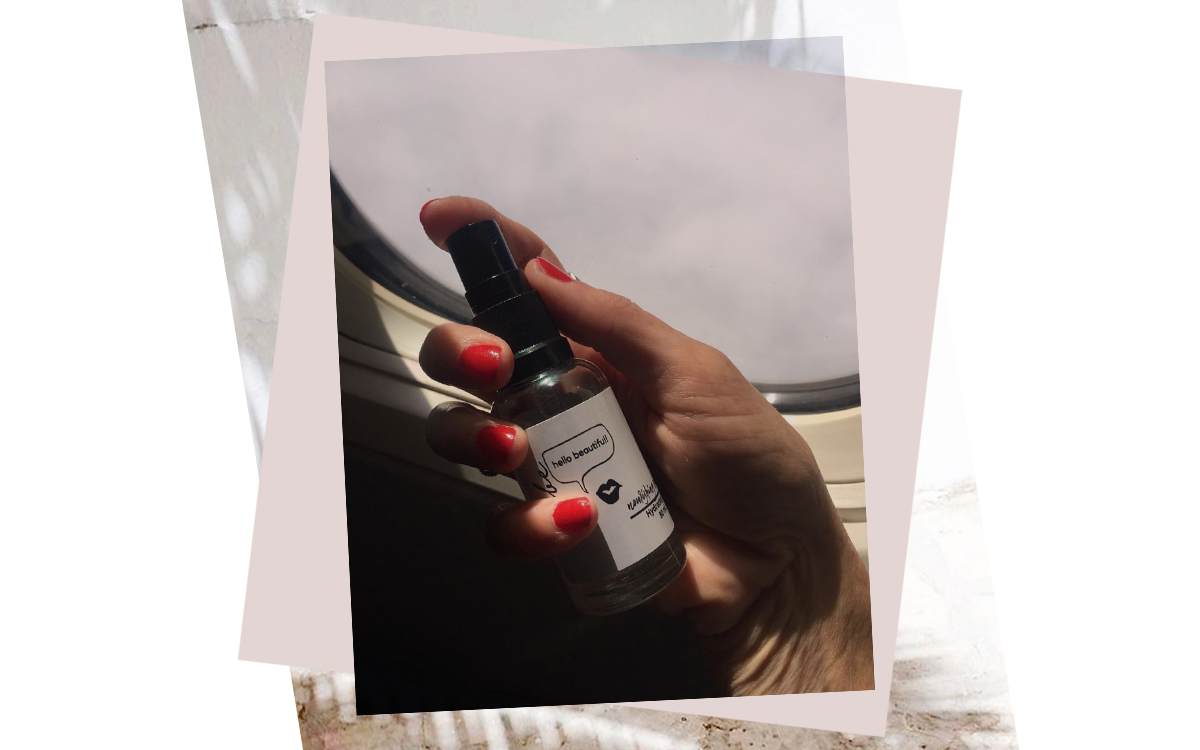 Babe Australia
We have recently done a blog post on the Babe range of home fragrance and their new washes and lotions – you can read it here. The Babe Australia brand falls over a few different categories, Body Care, Skincare & Home Fragrance. We have stocked the Babe range for years now and started originally with the Body Scrubs and Soufflés. Babe branched out into a skincare range in 2018 and it is not just super cute packaging, this range packs a real punch with superfoods and skin loving ingredients. The range is natural, and free of all the baddies (like alcohol, parabens, sulphates, silicones, artificial colours etc) is cruelty free and vegan friendly. The products are great and really affordable.
My favourite product in their range is the Face Serum 30ml $28 – I just love the ingredients in this serum, from Succulents (Portulaca), to Sea Algae, to Marine Collagen, to Green Tea & Vitamin C; it really has it all. This serum lives up to its tagline 'Plump & Awaken' as my skin always feels bright, plump and hydrated after using! Also, the price is a real plus…$28 for an Australian made serum FULL of amazing ingredients! 😍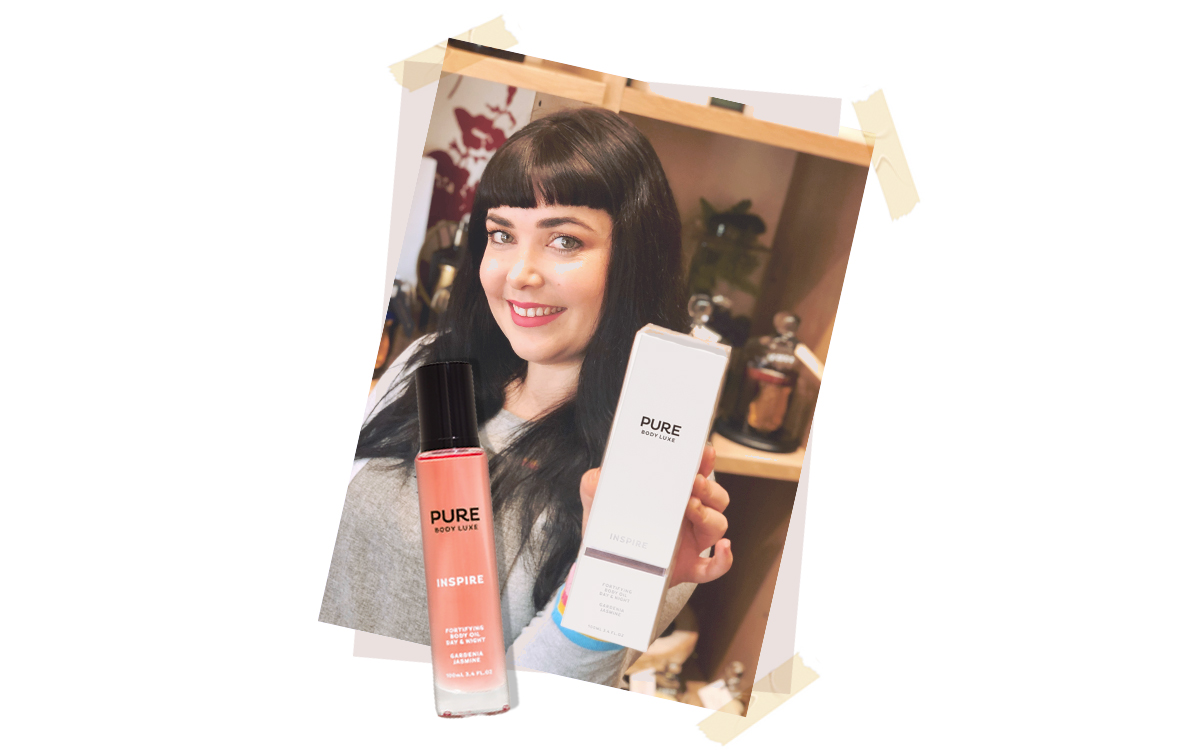 Pure Body Luxe
These oils are unlike any oils we have used! They are well worth the price tag and all of us here at Lore fell in love with them as soon as we launched. To be completely honest here, when Pure Body Luxe first contacted us we weren't 100% keen on stocking the range as we just didn't think we needed a full range of high end body oils but boy are we glad we agreed to meet with the brand and discover their range. The oils themselves are a dry finish, they absorb quickly so you can get dressed straight after applying and not slide into your clothes in an oil slick! The scents are amazing, there is a scent for anyone in the collection. From a beautiful white floral, to an earthy citrusy blend, to a sleepy time lavender and even an SPF oil. In two sizes, 100ml & 50ml these oils make a great gift and look very luxe in their gorgeous glass bottles.
My favourite product in their range is the Body Oil INSPIRE 100ml $79 – this scent reminds us all of the classic L'Artisan Fragrance La Chasse aux Papillons! I love layering this body oil with my perfumes. It is so pretty, it is like they have literally bottled a garden!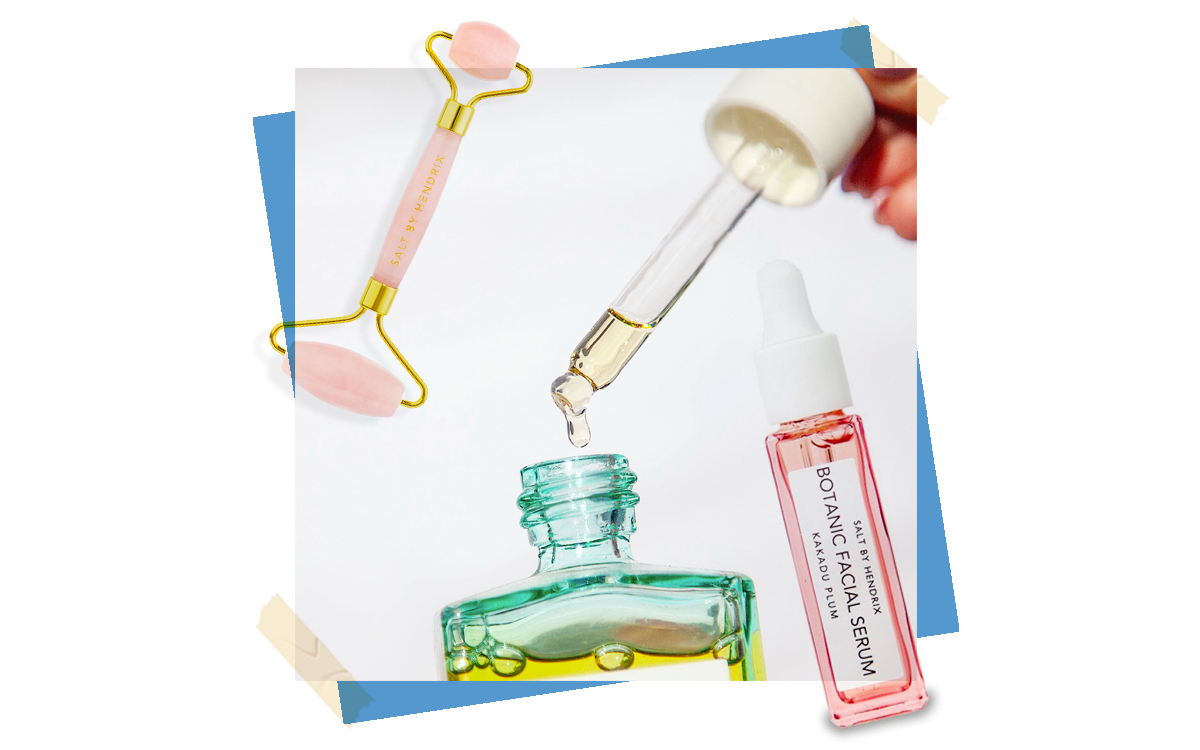 Salt By Hendrix
One of our best selling brands here at Lore! From their super cute packaging to always being on trend with their ingredients, the team at Salt By Hendrix really do bring the goods with their range of skin and body products. From antioxidant rich skincare, to the latest in skincare tools, to pampering body products, to relaxing bath salts, to rollerball perfume oils filled with flowers and even hair perfume – they have something for everyone. Made in Sydney and always vegan, natural and cruelty free the brand is perfect for pampering yourself or buying as a gift.
My favourite product in their range is the Eye Babe 15ml $29.95 – I love a good eye oil, and I believe this is the only eye oil we actually stock at Lore. Fine lines and wrinkles can appear deeper and are more noticeable when the skin around our eyes is dry. Like everyone's hands right now from the constant washing (adds hand cream to cart!)…So not only does Eye Babe hydrate the delicate skin around our eyes it is jam packed with anti ageing ingredients to stop new lines from forming. Argan Oil, Jojoba Oil, Rosehip Oil, Marula Oil, Pomegranate Oil…the list goes on! Containing added Vitamin E which is a powerful antioxidant known to help fight UV damage and protect and nourish the skin.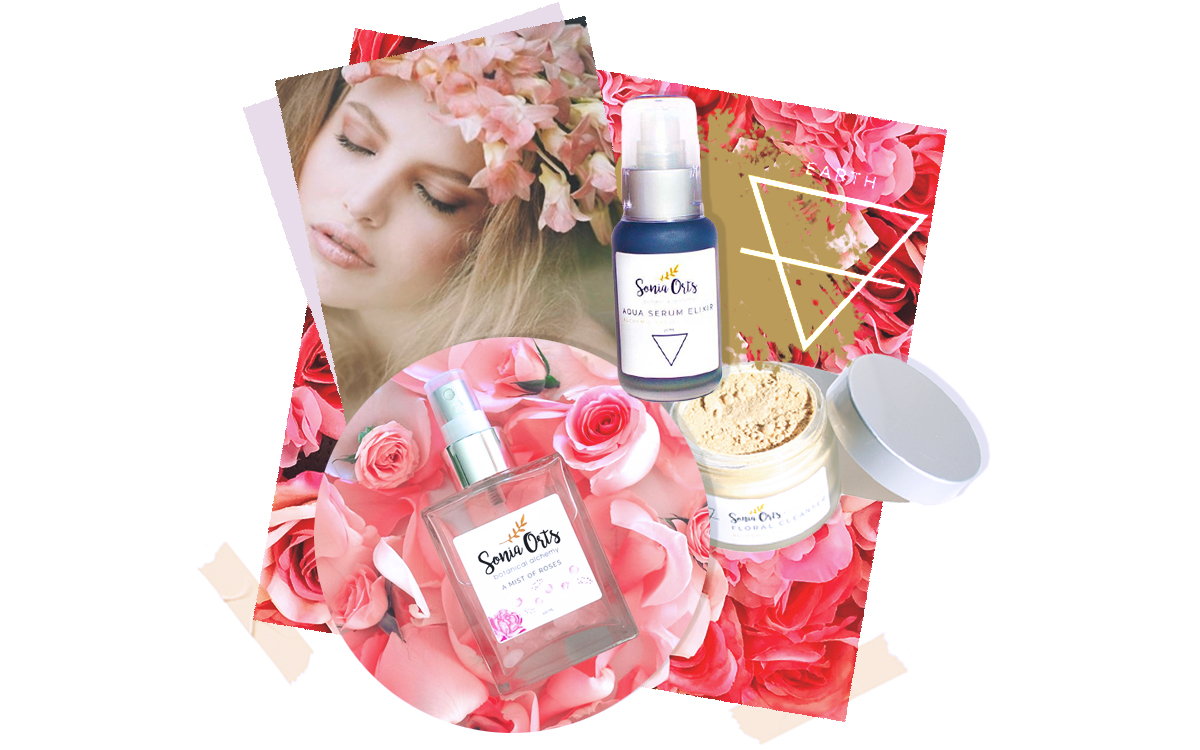 Sonia Orts
This gorgeous range is made by our lovely friend, Sonia Orts. Each product is handmade with love using ancient Spanish Alchemy traditions. The range is all designed to work together to create radiant, fresh, dewy skin and each product can be adjusted for your skin's needs. The cleanser and mask/scrub are powders so you can mix in with water, serum or the Rose Mist and make a concoction based on what your skin is craving that day. It is like you are playing with your very own alchemy set when you are mixing all of the products and they all smell incredible. Sonia gifted Jess, Hannah and myself a routine and we were really blown away with the results. All three of us usually use a multitude of products and to go down from over 10 to 5 was a little scary but our skin did thank us for it! (full blog post to come on our experience!)
My favourite product in their range is the Facial Mist – a Mist of Roses 100ml $49 – this mist is a sweet spritz of rose delight with every spray! I cannot just stop at one spray though…it's a little addictive. Bulgarian Rose Hydrosol & Rose Quartz Crystals infuse this water and when spritzed onto the skin it calms and hydrates dry irritated skin. The Rose Quartz gives a feminine energy boost!
So there you have it! A bit of a breakdown of our favourite local skincare and body care brands. Keep scrolling to see the 'Stay Home Spa Night' menu I have put together for you guys.
Stay safe and be healthy.
Jade x









*whilst we have tried to choose products suited to all skin types please check the product recommendations before use! 
Prices are subject to change and are current from 9/4/20.