When you think of big perfume houses, you usually think France. Maybe Italy too. Sometimes England. Europe in general is the home of fragrance though.
But the thing is, here in Australia we have some of the most incredible raw ingredients that are used in fine fragrance. We export so many of our native ingredients but we don't use them ourselves – it's so crazy! Well, we are happy to see that the times are a-changing as more and more local perfume houses come to fruition.  We are so proud at Lore to partner with several Australian perfume houses who are paving the way for fine fragrance in the niche perfume world here and they're making damn good perfumes that give the European scents a real run or their money!
Watch Jess' video below where she goes into more detail about these brands. Scroll down to read more. 🐨
---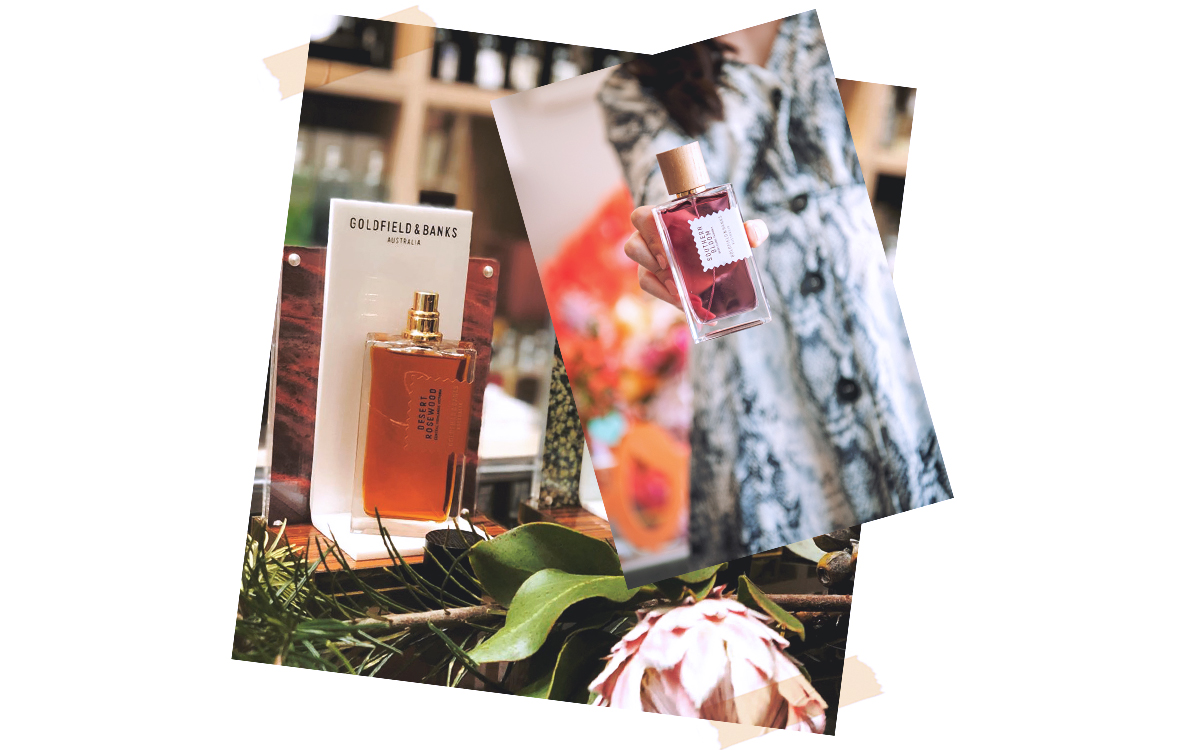 Goldfield & Banks
The first perfume house to really kick the fine fragrance industry off here in Australia. Goldfield and Banks is a collection that takes you on a journey around Australia with its collection of 7 different fragrances. The creator, Dimitri Weber pours his heart and soul into this range as he captures the many places around Australia that he has fallen in love. The Goldfield and Banks collection focuses on recreating the scent of landmark places throughout Australia – from the south coast of NSW, to the rainforests of Kakadu, to road tripping through the Flinders Ranges. And not only does Dimitri capture the scent of the region, he also uses key native botanicals from that region in each scent. With an ode to Byron Bay on the horizon, Goldfield and Banks is an iconic Australian perfume house to watch!
1. Pacific Rock Moss Parfum $229 – the crisp summer sea breeze, we love how refreshing this fragrance is!
2. Blue Cypress Parfum $229 – inspired by the rainforests of Kakadu, this green, dewy and cooling scent in amongst the northern heat.
3. Desert Rosewood Parfum $229 – we love the exotic and warm resins of our rugged country in this perfume.
4. White Sandalwood Parfum $229 – the decadent spice and woods as the Australian sun sizzles in WA.
5. Wood Infusion Parfum $229 – Oud and Sandalwood with a hint of Iris, takes this from an ordinary oud to a gorgeously sophisticated oud!
6. Southern Bloom Parfum $249 – a luxurious ode to the Boronia of Tasmania. Such a unique floral fragrance that we love!
7. Velvet Splendour Parfum $229 – on of our only Mimosa scents! That lovely scent of a big bunch of wattle and the clean country air.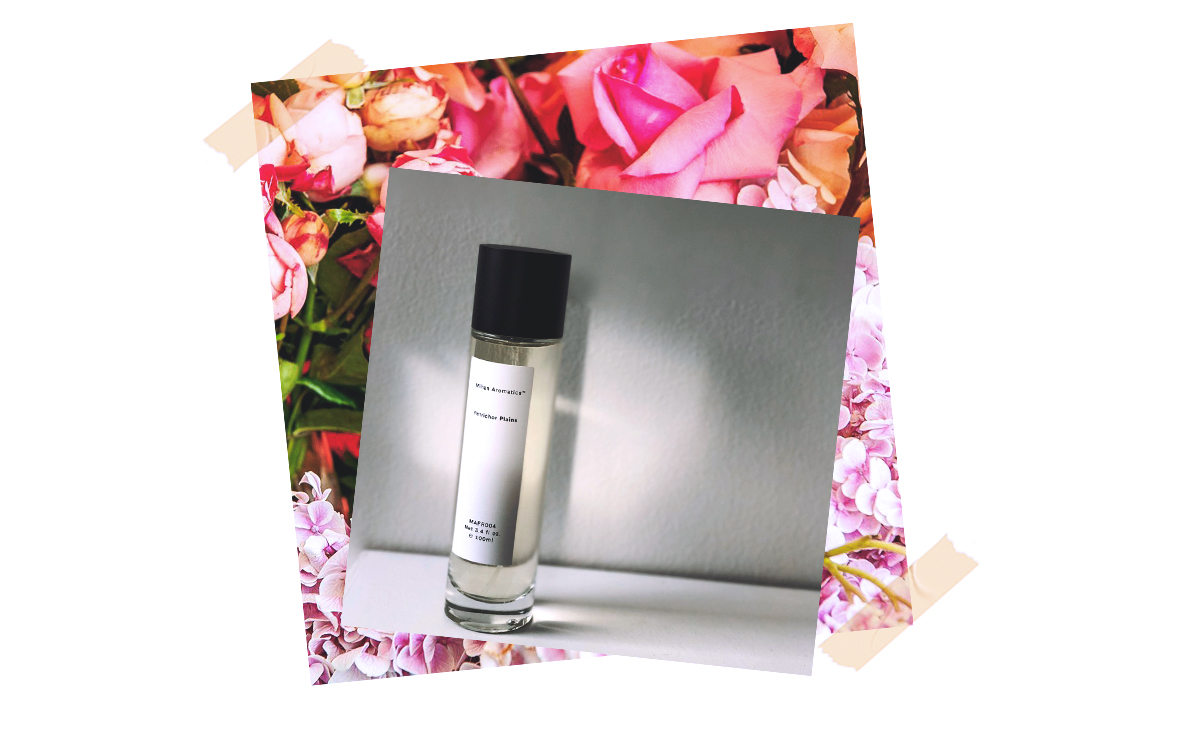 Mihan Aromatics
This perfume house has a special place in our hearts here at Lore. Mihan Aromatics is as local as local gets! Josh and Jules work and live around the corner from our Fitzroy store and have created an incredible artisanal perfume line inspired by their experiences in and around Fitzroy (and gradually expanding throughout Australia). This unisex collection of 4 fragrances takes us to the Fitzroy pools in the middle of summer, to the Edinborough Gardens on a brisk Autumn afternoon and on night out getting up to mischief. Their most recent launch, Petrichor Plains moves in a slightly different direction, utilizing many unique native ingredients and recreating the unmistakable scent of a thunderstorm. Hosting the incredibly successful launch of Petrichor Plains at Lore in 2019, we are so excited to see what comes next for Mihan Aromatics.
1. Sienna Brume EDP $190 – the perfect blend of creamy Coconut with crisp Cucumber and Juniper. This summer days of sunscreen and gin and tonics – perfection.
2. Mikado Bark EDP $190 – Autumn in the North Fitzroy gardens, the warm woody tones with a gorgeous sprinkling of comforting Cinnamon.
3. Guilty Story EDP $190 – such a fun and playful scent with smoky sweetness. Night of fun in this bottle!
4. Petrichor Plains EDP $210 – the scent of a thunderstorm, so think the rain hitting warmed concrete – earthy, mineral and aromatic. Such a wonderful blend for absolutely anytime!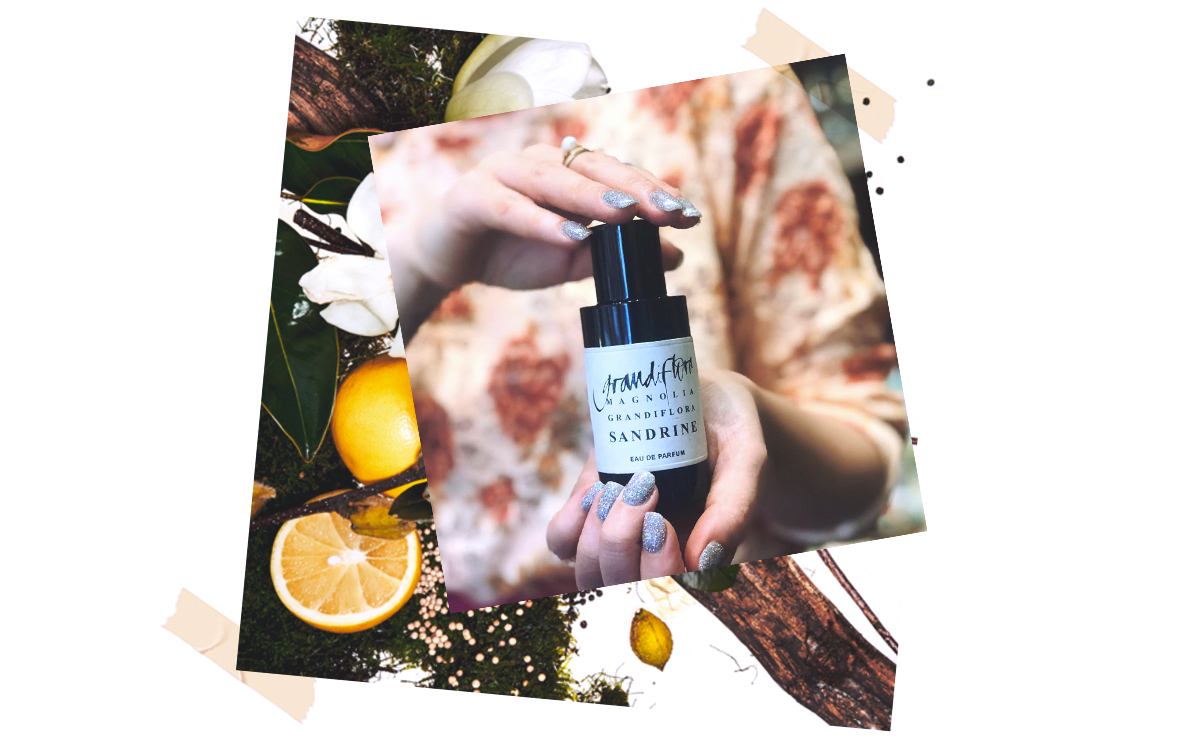 Grandiflora
This perfume house was created by Saskia Greaves and is named after her hole in the wall, yet incredibly iconic flower shop in Sydney – Grandiflora. An ode to what she knows and loves, Grandiflora is not your typical floral perfume line. Saskia takes us on an olfactive journey through her garden – a garden of memories and rare blooms. From the Magnolia on a crisp, green morning to the Magnolia on a warm evening, to a Madagascan Jasmine, the earthy Boronia growing in the NSW bush where Saskia grew up. Gradiflora has our hearts with the unique Queen of the Night, and ode to the Cactus Orchid, a flower that only blooms once a year, in the middle of the night. Not just for the floral lovers out there, Grandiflora manages to create such unique interpretations of flowers that they transcend the floral category.
1. Sandrine EDP $145 – we love this crisp fresh scent of a spring morning, the Magnolia is just starting to blossom and we are wide awake!
2. Michel EDP $145 – the other end of the day – this tells the story of the sun setting on the Magnolias after a sunny, warm day.
3. Madagascan Jasmine EDP $145 – One of our truest Jasmines we've smelt! So delicious and a must for any Jasmine fans!
4. Boronia EDP $145 – the scent of the Australia bush, not particularly floral but warm, earthy and incredibly unique!
5. Queen of the Night EDP $145 – rich and decadent, we love this scent. Inspired by the mysterious Cactus Orchid, this perfume draws you in!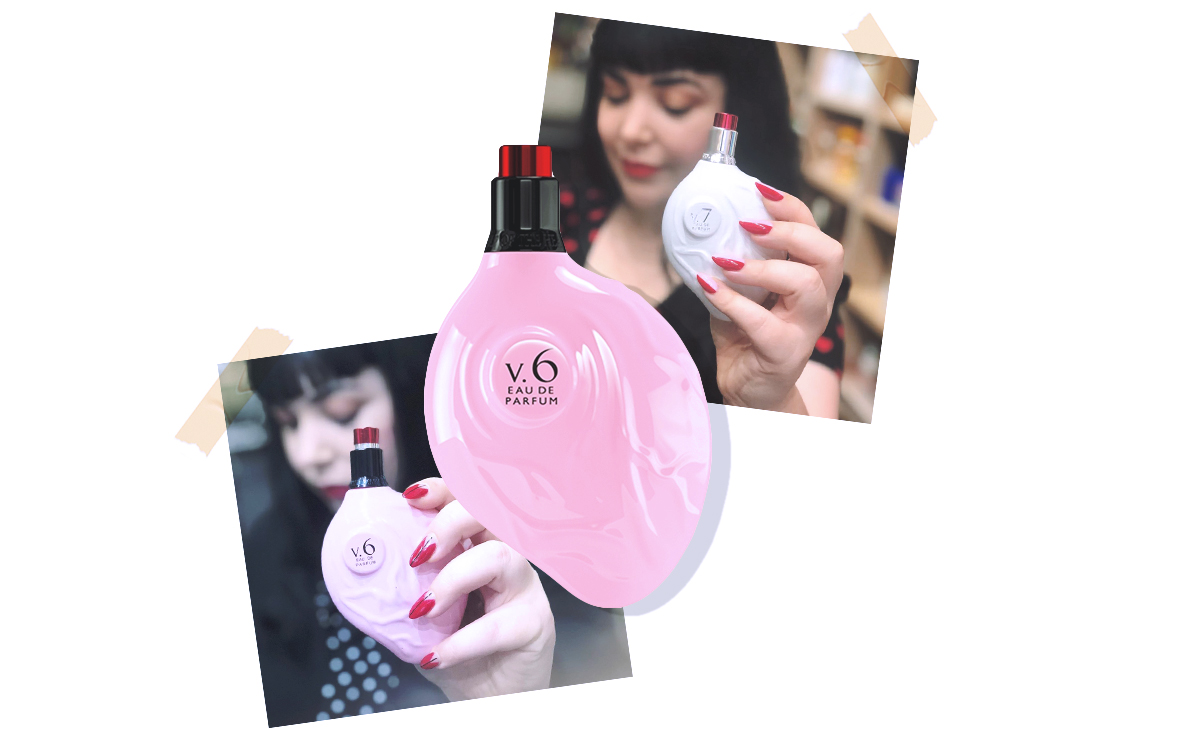 Map of the Heart
This perfume collection is perhaps one of the most original that we stock – Australian or otherwise! Created by married couple Sarah and Jeff, Map of the Heart is an introspective collection that examines our different emotions, in fact, our different hearts. From the Heart of Freedom, to the Heart of Darkness, to the Heart of Love, Map of the Heart represents our inner most qualities as everything comes from the heart. The different emotions are represented in colour with all the bottles a different colour. And lets just take a minute to talk about the bottles. A true, anatomical heart – the Map of the Heart perfume bottles were created by the renowned Pierre Dinand. They are a tactile and incredible piece of art, Map of the Heart really have put their stamp on the perfume world with their beautiful collection.
1. V1 Clear Heart The Heart of Freedom EDP $250 – the rolling sand dunes, the feeling of freedom on the beach in the middle of summer, such a gorgeous ode to Australian summer.
2. V2 Black Heart The Heart of Darkness EDP $250 – a journey of our inner emotions, stepping into the darkness to move to lightness. This smells just as you'd expect it to…dark, woody, smoky, and amazing.
3. V3 Red Heart The Heart of Passion EDP $250 – one of our favourites! Sensual and velvety with notes of Tuberose and Feijoa.
4. V4 Gold Heart The Heart of Peace EDP $250 – a delicious warm and spicy scent, we love the spicy Saffron blended with creamy Milk in this perfume.
5. V5 Purple Heart The Heart of Valour EDP $250 – acts of courage happen every day in the smallest way and we love this message. Purple notes of Cherry, Plum and Violet with an Inky twist.
6. V6 Pink Heart The Heart of Ecstasy EDP $250 – narcotic and hypnotic, this perfume surprises and we love the unexpected! The most unique floral blend with a smoky, green and spicy twist.
7. V7 White Heart The Heart of Love EDP $250 – pure and unconditional love, this scent has depth yet a gentle touch. As any scent representing love should!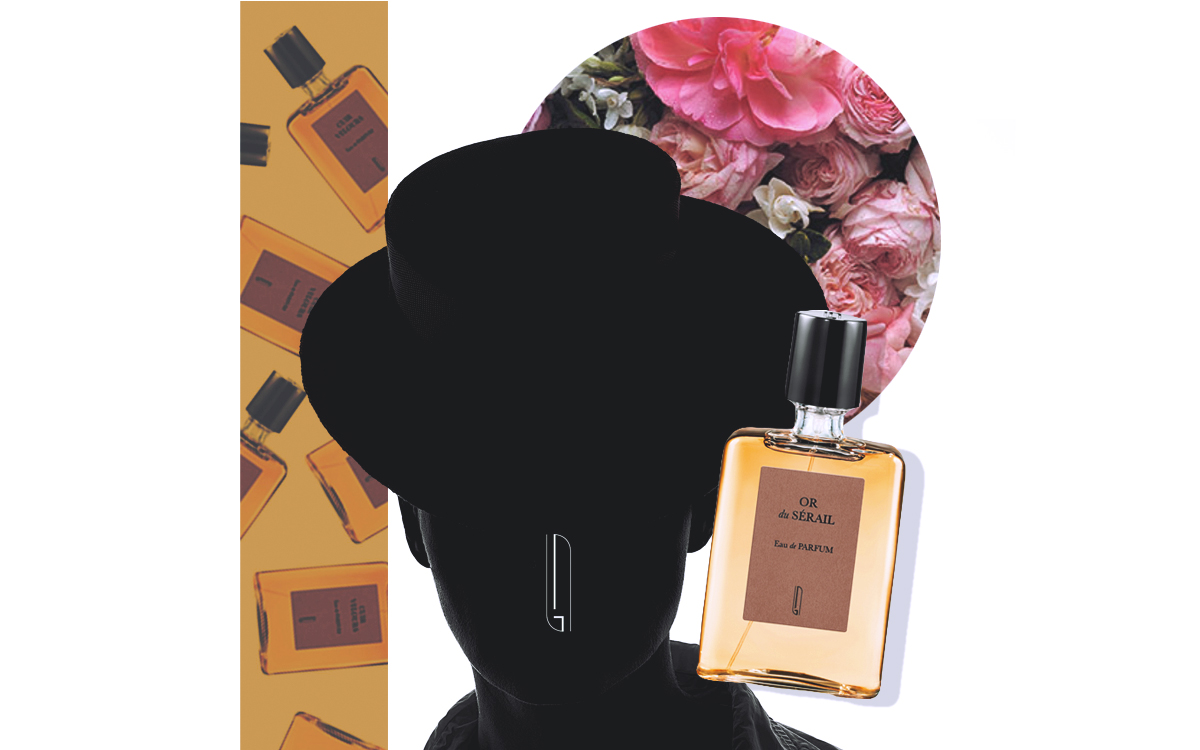 Naomi Goodsir
This collection is a fusion of Australian and French at its finest. Naomi Goodsir – an Australian milliner who grew up in rural NSW eventually made her way to Europe where she settled in France. Her collection of perfumes is as daring and avant garde as her renowned millinary style. The perfume collection of 5 different scents is a range that we coveted at Lore for quite some time, winning multiple awards for her fragrance Nuit de Bakelight, we knew this perfume range had to be at Lore Perfumery. It has ticked every box, it suits our style of daring fragrance and it lived up to all of our expectations and we are quite frankly, smitten with this perfume house.
1. Nuit de Bakelight EDP $264 – an award winning classic with Tuberose and a Bakelight plastic tone. We love this that this perfume almost smells like vintage lipstick in the best possible way to us.
2. Or de Serail EDP $264 – a decadent gourmand scent, think the sultans palace – ripe fruits, shish pipe, lush velvets. A smoky and voluptuous gourmand perfume.
3. Bois D'Ascese EDP $264 – the scent of Naomi's old church she bought. Smoked whiskey, stone, incense and woods – amazing!
4. Iris Cendre EDP $264 – the scent of stumbling apon an art supplies store while in the rain. Both evoke the most comforting scents, high quality paper, mixed with the smell of a wet woolen hat, so beautiful and evocative.
5. Cuir Velours EDP $264 – a delicate and bold leather scents, an ode to the suede gloves Naomi created early in her career.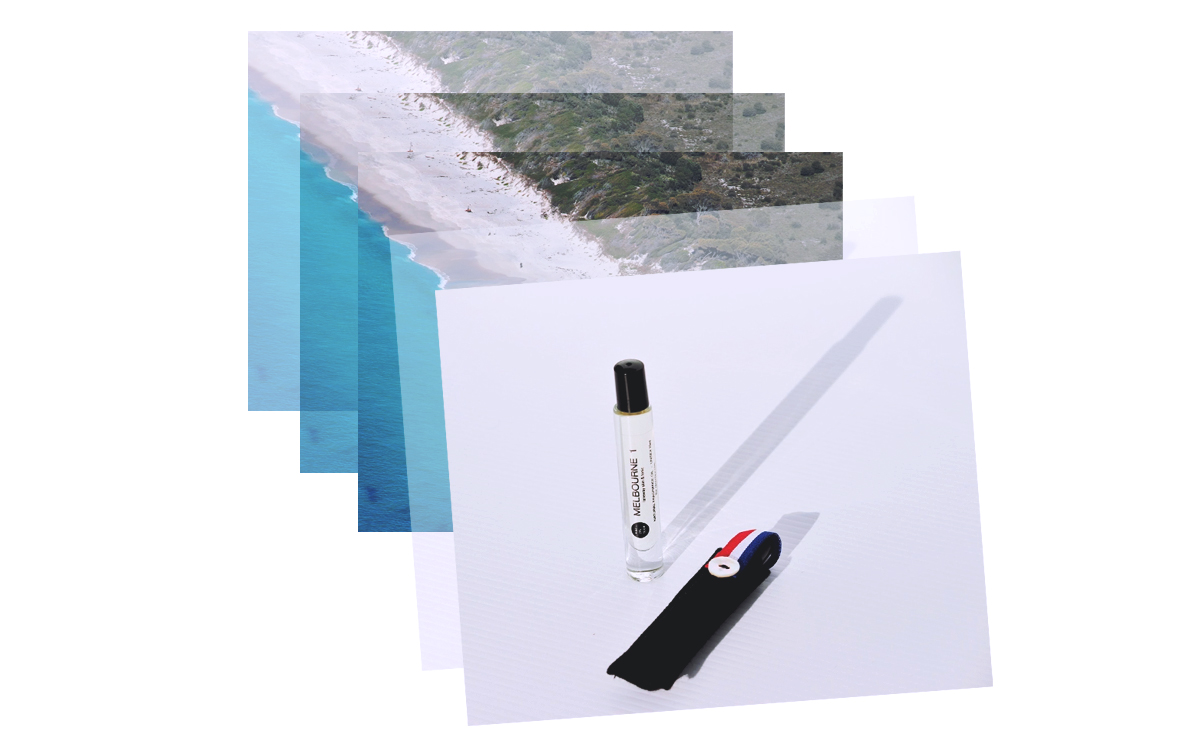 Raconteur
The Raconteur collection all began with candles for us. We just fell in love with the all-natural candles that paid homage to different places around Australia. Comprised completely of native botanicals from each particular place, this collection smells like no other with the use of rarely used Australian flora. So, you can imagine our excitement upon learning that Craig also made all-natural Eau de Parfums and roll on perfume oils to correspond to the different locations in each candle. Not only are the perfume oils beautiful but they are also packaged in merino wool pouches, with mother of pearl buttons that are sewed by a CWA style group of women in Bendigo. So many little thoughtful touches of Australia! We just love that!
1. 2X EDP $185 – the incredible and complex blend that takes us from a sunny day on the beach to a cocktail bar in the evening. Fresh and uplifting, with a beautiful depth that we love.
2. 2X Extra EDP $185 – the stronger, richer and deeper alternative to the above perfume. Gorgeously blended and all natural, we just love this one!
3. Bondi 1 Perfume Oil $70 – the beautiful rugged landscape when you turn away from the beach to witness the rolling dunes, the thick brush and trees.
4. Bondi 3 Perfume Oil $70 – the crisp and refreshing citrus we all love on a summers days!
5. Bondi 5 Perfume Oil $70 – the salty and refreshing rock pools of Bondi – the smell of the sea salt spray, such a refreshing a scent.
6. Melbourne 1 Perfume Oil $70 – the scent of the gardens, green and lush with a fig undertone and a beautiful hint of rose.
7. Red Centre Perfume Oil $70 – we love the earthy scent of nature – being in our incredible Red Centre – expansive and impressive.
8. Tasmania Perfume Oil $70 – an aromatic and incredible blend of being in the bush – getting back to nature in the incredible Tassie landscape.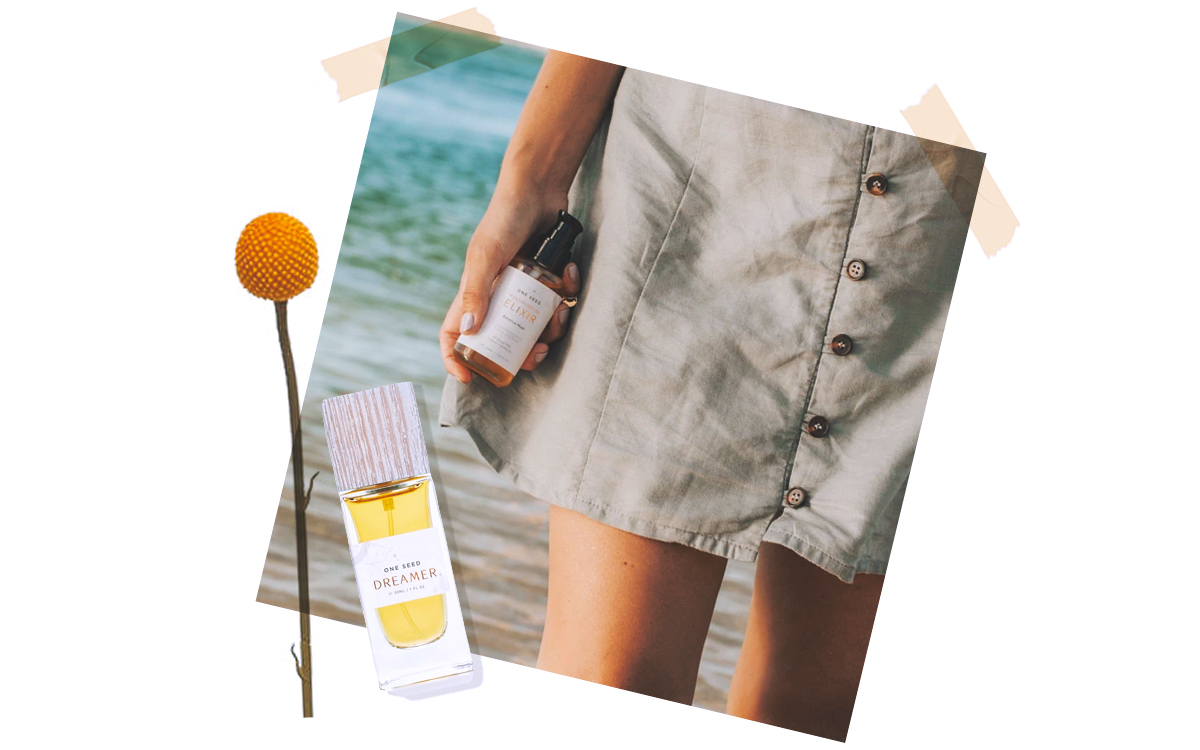 One Seed
This collection of all natural perfumes hails from South Australia. Created by Liz Cook in 2009, this collection was born from a passion for an organic and natural lifestyle. Inspired by the famous Maya Angelou quote "when you know better, you do better", this beautiful collection of perfumes all come with positive and inspiuring quotes. They are all hand made in Adelaide, all-natural, 85% organic and smell gorgeous. From the playful sweet scents, to earthier, darker tones, One Seed covers all bases. We love these natural perfumes that make us feel as good as we smell!
1. Dreamer EDP $99 – a sweet and playful fruity scent that wear so beautifully on the skin with a floral tone to uplift.
2. Seeker EDP $99 – summer in a bottle with Coconut and Vanilla notes, a must for any Vanilla lovers!
3. Freedom EDP $99 – creating a sense of peace, like your in the orchards with the clean country air wafting through.
4. Hope EDP $99 – an aromatic and earthy blend for someone who doesn't want sweet or floral. Walking through the streets day break.
5. Bohemia EDP $99 – a rich and delicious scent that reminds us of an old school jaffa with Orange and Dark Chocolate notes!
6. Slow Fire EDC $99 – the smell of an open fire, we love the smoky warmth of this perfume.
7. Rain EDC $99 – we love how Rain is clean and refreshing with Woody notes and a damp, mysterious undertone.
8. Solitude EDC $99 – this is more aromatic with a soft warmth in the base, we love the comfort factor with Solitude.