Growing up in Australia, I feel like most people have had an experience with Glasshouse candles at some point. Whether it's the sweet smell of Tahaa burning in Peter Alexander stores that instantly makes you want to cuddle up in pyjamas with a hot chocolate, or if you were gifted a mini back in the day and remember that strong scent from such a tiny vessel. I remember my sister filling our first share house with Glasshouse candles, the fruitier the better!
Well, Glasshouse has come a long way since then. And while you'll always find those staple scents in the collection that you know and love, you'll also notice that things have changed a little bit lately.
After launching the brand in 2006, Nicole Eckels was driven by passion, creativity and a belief in the power to scent to transform your day, your outfit, your mood. Growing the Glasshouse Fragrances brand throughout Australia, Eckels has created a brand that is synonymous with good quality scented home fragrance.
Still focusing on the ethos that made the Glasshouse Fragrances brand a household name, 2020 saw their relaunch. A little tweak here and there, a definite freshen up but still the recognisable Glasshouse brand that we all love!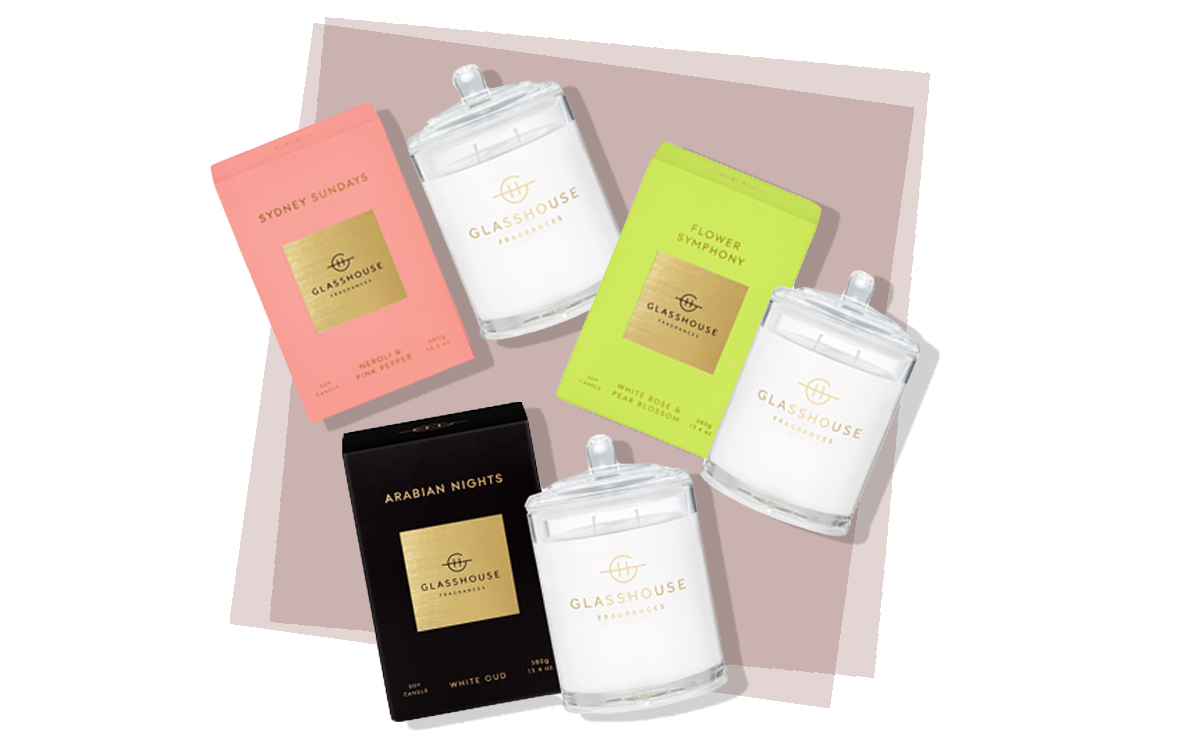 As always, each candle is triple scented to ensure it fills your space with scent, the fragrances envelope you as the candle burns. And their room diffusers still remain with their distinctive strong fragrances. Each Glasshouse scent is designed to transport you to different locations around the world. The favourites are all still there! A Tahaa Affair will always burn with its Caramel and Vanilla decadence. Kyoto in Bloom is a favourite with Lotus and Camellia Flower and One Night in Rio is a party of fruits with Passionfruit, Raspberry and Orange, not to mention the tropical Montego Bay Rhythm with its Coconut and Lime notes.
In additional, the Glasshouse Fragrance collection welcomes some incredible new scents that we are very excited about. Melbourne Muse makes a comeback and is staying for good this time – warm and smooth Coffee Flower and Vanilla makes this a favourite scent of ours (no, we're not biased at all!). Of course we also love Sydney Sundays – as expected the complete opposite of Melbourne with a bright and airy Neroli and Pink Pepper sparkle. Over the Rainbow is a fresh, clean and delicate ode to Hawaii with Violet Leaves and White Musk, while Midnight in Milan is a seductive Rose and Saffron blend.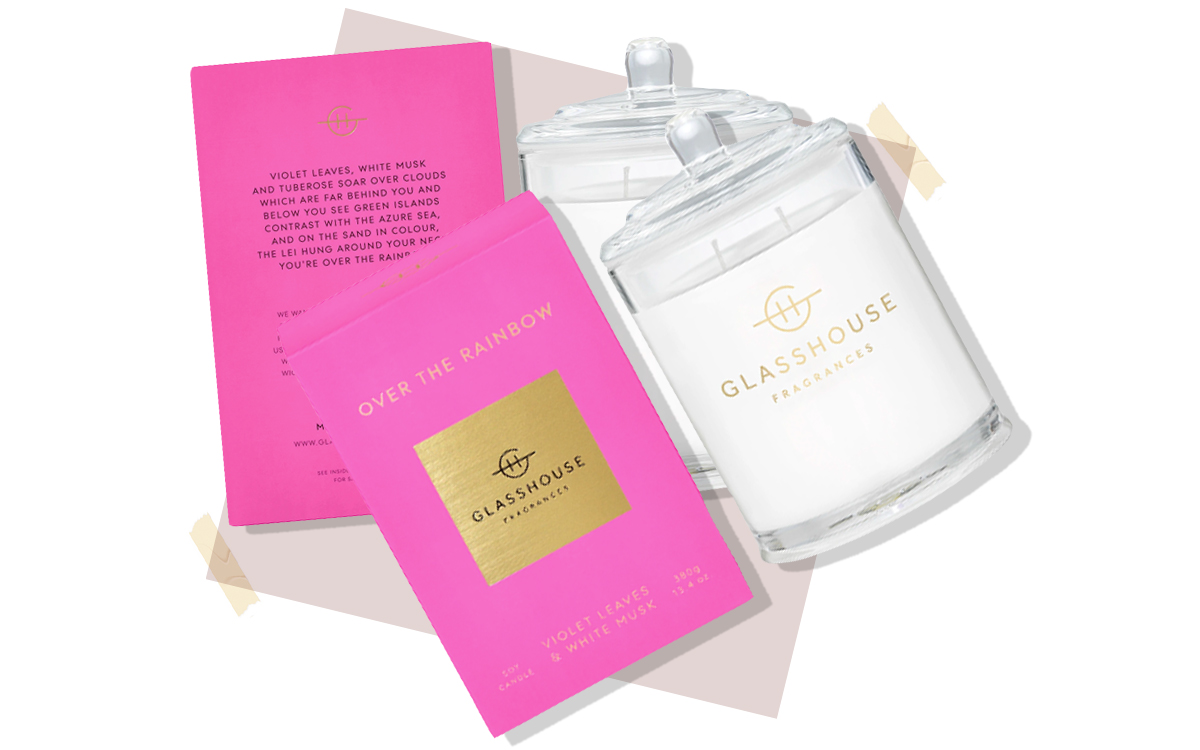 So come in store or have an online virtual explore of the range. Not only can you scent your beautiful home with this range, but you can layer with body lotions and potions to take the scent journey to the next level…smell the rainbow – which one will you chose? And make sure to watch this space, more exciting things are coming soon from Glasshouse Fragrances!
Smell your way through the rainbow of scents, which one will win your heart?