In case you haven't heard yet, Mad Hippie is fast becoming a cult classic skin care range here in Australia. They may call themselves 'mad hippies' but don't be fooled, they take skin care really seriously. This all natural skin care range was created by married couple Sam and Dana and Mad Hippie is driven by a passion for simple, clean and effective ingredients. Built on the idea that natural skin care can be just as effective as traditional skin care, Mad Hippie believes that Parabens, synthetic fragrance, dyes, petrochemicals, PEGs, SLS and other nasty additives have no place in our skin care, let alone on or in our bodies!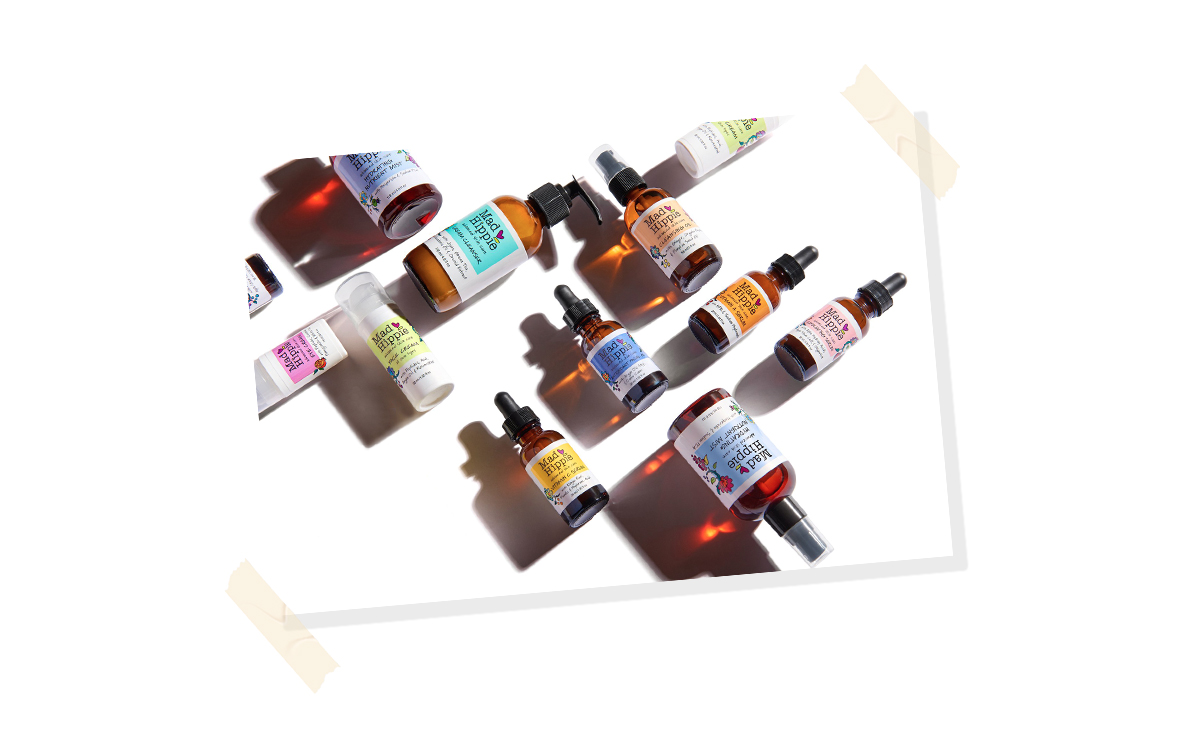 Mad Hippie fuse their passion for safe and effective skin care with their desire to contribute to preserving the planet and ensuring a brighter, better tomorrow. As sure as they are about the ingredients in their popular skin care range, Mad Hippie are focused on corporate responsibility, reducing their carbon footprint, raising awareness and supporting local causes (and of course the environment). Mad Hippie's 'buck the cosmetic establishment' manifesto believes that while their skin care range is incredible, creating beauty around the world now and tomorrow is even more important which is why they've partnered with a multitude of conservation and non-profit organisations such as Save the Elephants, Whole Planet Foundation and NRDC.
What's not to love about this little brand doing big things in the world of skin care?! Mad Hippie's cult classic Vitamin C serum is a continuous best seller at Lore – blink and you'll miss it – that's how fast it sells out! Their Vitamin A serum has become our best friend, especially when paired with the Vitamin C serum, and their Cleansers – amaaazing!
Mad Hippie can be summed up easily – they are a simple skin care line, easy to understand and navigate. All of their ingredients are natural (sustainably sourced), and their actives are active! This is a skin care range that is effective, doing what it says without causing any harm to your skin, your body or nature. On top of this, Mad Hippie is incredibly affordable to ensure that safe and effective skin care is accessible to everyone.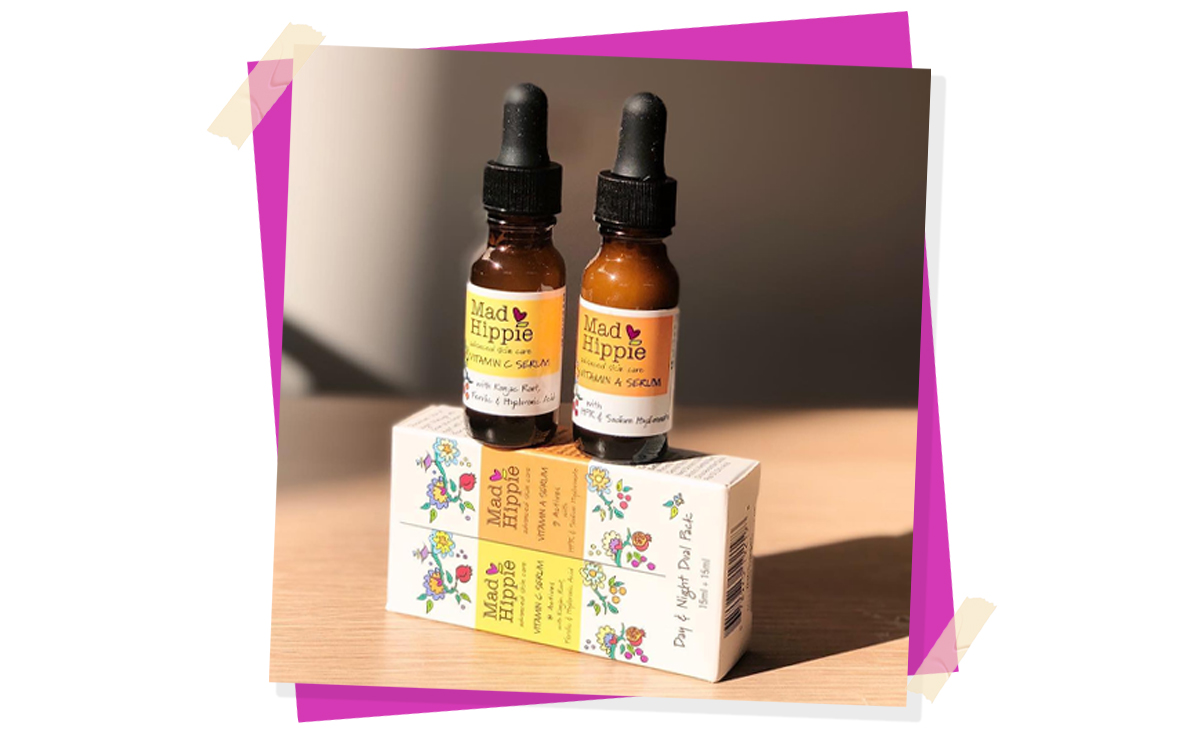 The products that everyone raves about from Mad Hippie are the Vitamin C and Vitamin A Serums – our anti ageing power duo as we affectionately call them! These are the two products to always fly off the shelves before you've had a chance to even blink – a favourite of both staff and customers alike, we couldn't not give these 2 wonder products their own special review section in this blog! And given we have just launched the Day & Night Dual Pack as a trial sized option of our favourites, we thought we'd start with telling you a bit about why they really are just that good!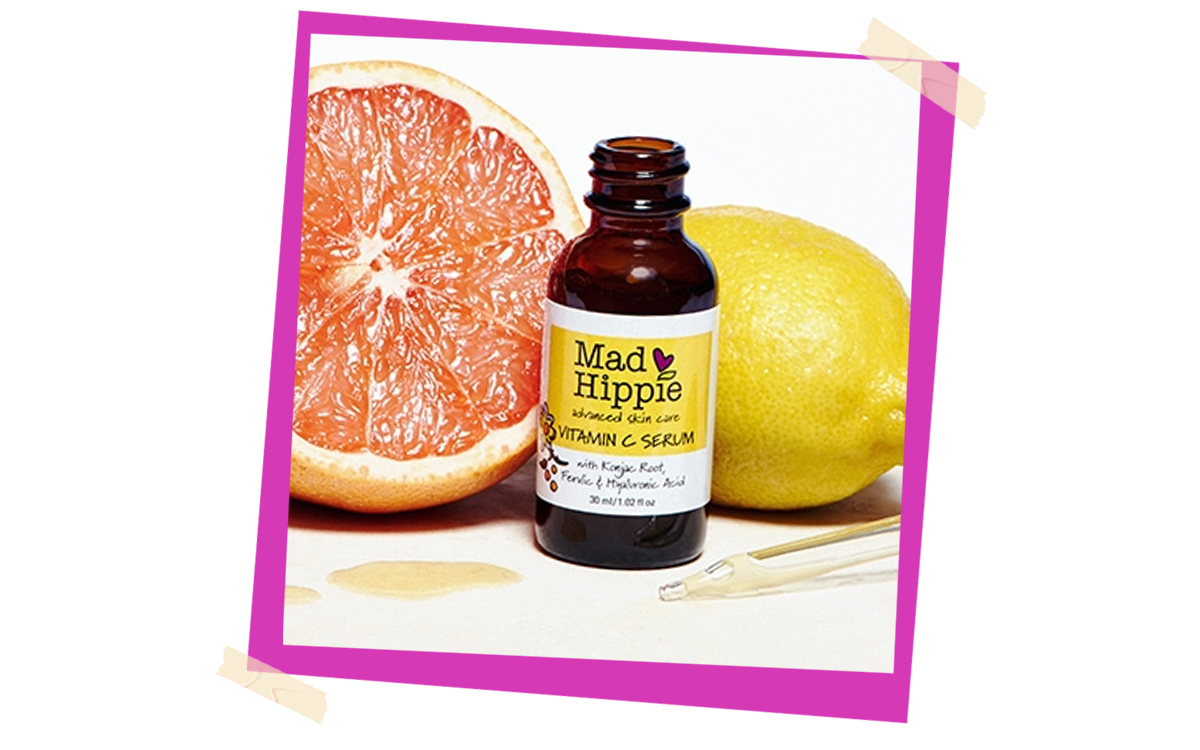 The Vitamin C Serum that is always up the top of our best seller list at Lore. And let's face it, this product was the catalyst as to why we got the Mad Hippie range at Lore in the first place. Not all Vitamin C's are created equal and we know all too well that you can often pay for branding or packaging (more so than the actual juice) in a Vitamin C product. So when we found this serum we were a little head over heels. So what we knew about that this brand was that it (particularly the Vitamin C Serum) had a major cult following, it was an all-natural formulation, a cruelty free range, not only is the Vitamin C active and stable in this serum (so it actually works!) but it also has a bevy of other natural skin wonders, plus the final cherry on top – an extremely affordable price point! So, in case you were wondering, we were super, super excited for this serum and thank the stars it lived up to every single expectation! The consistency feels beautiful and you may or may not know, Vitamin C is a well loved skincare ingredient for anti ageing, brightening, pigmentation/discolouration. So this serum brightens and evens skin straight away, calming any redness, the Konjac Root Powder is like a super food for the skin full of nutrients to nurture and also creates a protective barrier. And finally, it feels nourishing with the Hyaluronic Acid yet not oily, the vibe is hydrated, glowing and balanced. A must have for everyone's skincare cabinet!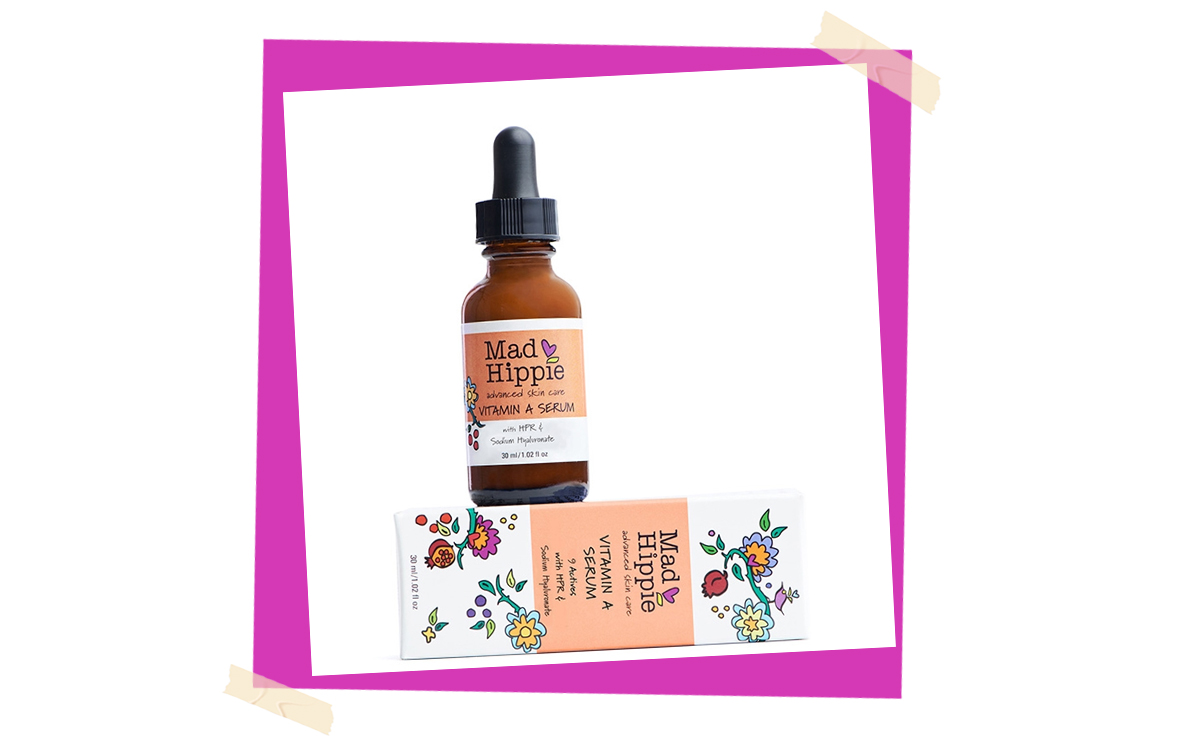 We also obviously love the Vitamin A Serum as it stimulates faster cellular turnover (which means you only use it at night, making it the perfect complimentary product to the Vitamin C during the day) – you'll wake up with glowing skin. Vitamin A is well known in the skin care world for its anti ageing benefits (of course we love it…), and it is amazing at gently resurfacing the texture of skin. So what this means is that it helps with fine lines, it helps with congestion or break outs and the texture is uneven. Vitamin A also helps to brighten your skin as it is a form of exfoliation, so its really great for evening out skin tone and gradually getting rid of any discolouration. The Vitamin A Serum is also a handy little remedy if you've had a blemish and its now left a little red mark that's taking ages to heal and go away. This baby speeds up the healing to get rid of it! One thing we'd always recommend is using an SPF on your face when using Vitamin A at night. While we should be doing this anyway, you definitely want to do this when using Vitamin A so that the sun doesn't undo all of its good work, and given its an exfoliation, the skin is more vulnerable to sun damage the next day.
Without even getting to the team's reviews, you can probably already see that we are massive fans of Mad Hippie at Lore. And as their only physical stockist in Australia, we have built a real cult following with this skin care range. We are not ones to keep a secret quiet for very long, so we wanted to share all of our favourites from the range with you! Our team decided to let you in their favourite products from Mad Hippie so you can get a better idea of which products from the range to try first!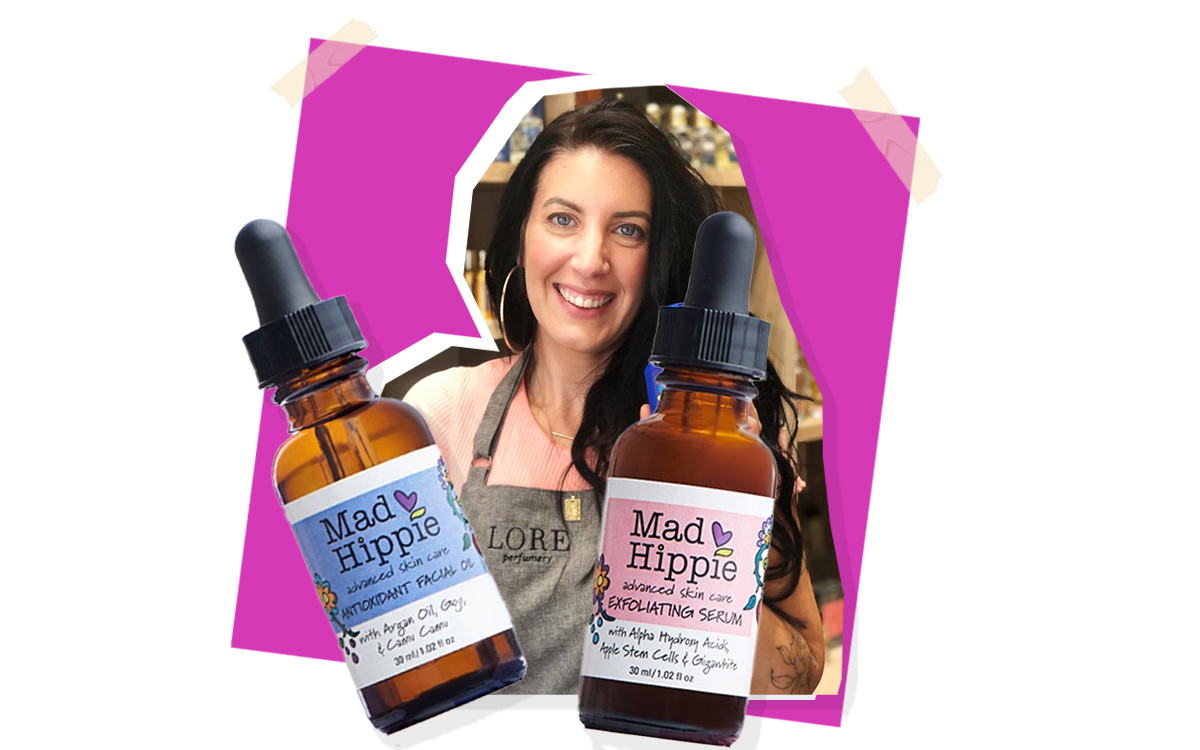 Jess
I had thought that my skincare life was complete with the Vitamin A Serum until I met and just had to include the Exfoliating Serum into my skincare routine. As I read about the ingredients I remembered how much I had always loved Glycolic Acid and how glowing it always left my skin and I wondered what had happened, why had I stopped? I know Vitamin A is amazing also, and it doesn't mean I love it any less, but why can't I have it all and use them both on alternating nights and just live my best life while allowing my skin to have it all?! Good question, yep there is not reason not to so that is exactly what I have done. And I must confess that I am using the Exfoliating Serum a little more than the Vitamin A sometimes. You see, the thing with this serum is that is has the most incredible list of ingredients and I just can't help it if my skin lives the life of a mad hippie but deep down is really just a skincare snob. I love the fact that this serum also contains Peptides to soften fine lines, Sodium Hyaluronate to give my skin a massive drink of water while I sleep, Apple Stem Cells to reduce pigmentation and discolouration and Gigawhite which comes from Alpine Plants to brighten and even my complexion. I put this on after washing and toning at night, then add a little moisturiser on top and will always wake up with refreshed looking skin the following day – love it!
I had been pretty devoted to the Vitamin C Serum for a long time before I let this oil into my routine. And the beauty of this oil is that I can layer it over the Vitamin C Serum and both will work perfectly together. This really has been my saviour this winter as my skin has felt dry and tight at times – being inside under the heater trying to stay warm has zapped all of the moisture from my skin! I love using oils and lathering my skin with rich products so the combo of applying my serum first then this oil second has been a game changer for me. Sometimes this is all I will do, or if I'm feeling particularly dry that day I'll add a little moisturiser over the top too (I mean in lock down we all have time for a little extra serum layering am I right?). This oil is not just your average oil though and that's what I love about it. Just when you thought you had it figured out, oh yeah hydration and oils during winter, makes sense. NO! This oil is packed to the brim with active ingredients to not just hydrate my skin, it is like the ultimate hardcore multi vitamin for the skin with a gazillion amazing ingredients. From Broccoli Extract (to reduce inflammation and redness in the skin) to Blueberry Extract (high in vitamin A and C) to Argan Oil (to heal and moisturise) to Sea Buckthorn Oil (the only oil to contain all of the omega fatty acids to plump up skin). I can go on and on with the list of oils but all you need to know is that your skin will love you big time and it no doubt show you its love by looking and feeling plump, hydrated and refreshed.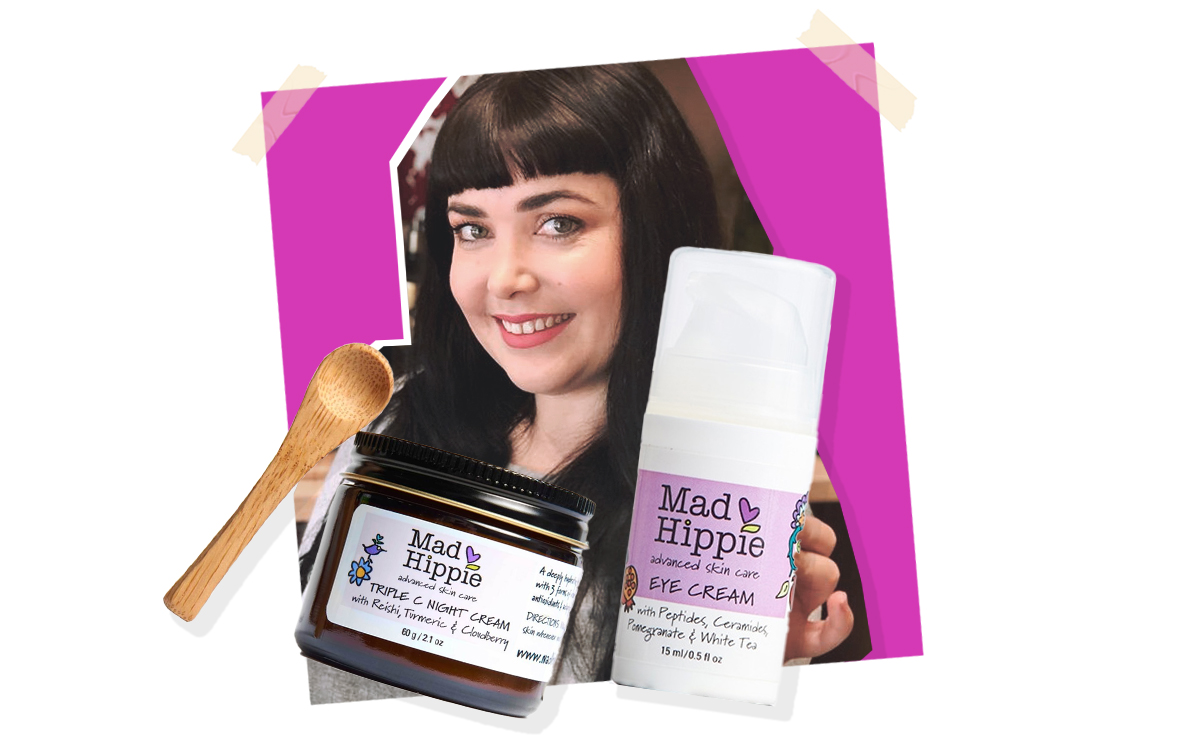 Jade
Big call I know, but this is my favourite Night Cream ever! Formulated with 19 actives…who knew so much could be jam packed into one little jar?!. A few standout ingredients are…well 3 types of Vitamin C to start (!), along with Reishi, Chaga, Turmeric, Cloudberry and Shea Butter, just to name a few. This cream is so luxurious and I have to say it is my favourite part of my nighttime skincare routine. It applies like a dream, a small amount goes a long way, it absorbs instantly, it smells delicious and it leaves my skin feeling super soft and hydrated. I have noticed since using this cream that when I wake up my skin is still soft and silky and if I do have a night where I skip it, I do notice it the next day! Vitamin C is the hero ingredient here and is the reason my skin looks so much brighter after using.
This is a new find for me and I am in love. I have to admit, I have never been disciplined with eye creams in the past. I would go weeks sometimes months without using one…I will probably regret this in the coming years! 😱 Maybe this is because I never really found the right cream for me. I started using the Mad Hippie Eye Cream a few months ago and I cannot fault it. The texture is gorgeous, soft and creamy, not too thick, not too thin. I can wear it during the day and it doesn't affect my makeup. The skin around my eyes feels and looks so much more hydrated and smooth since using. Now onto the techy stuff…formulated with Peptides – to fight those pesky lines! Pomegranate for an antioxidant boost. Vitamin C & White Tea for brightening that under eye area. Argan Oil, Ceramide, Vitamin E & Wheat Protein for hydrating and plumping the area. This little bottle packs a punch. I can't believe I went so long without using it in my daily routine.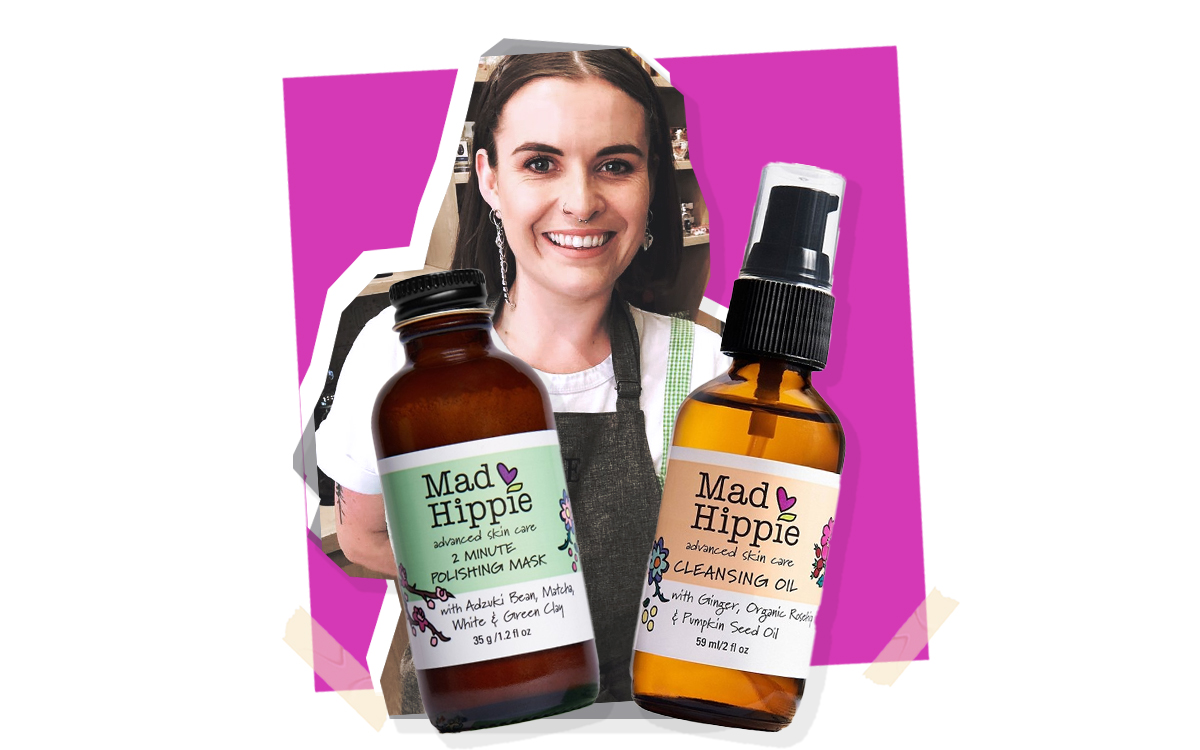 Hannah
Made with Organic Rosehip Oil, Organic Pumpkin Seed Oil, Squalene and Ginger just to name a few ingredients, this cleansing oil feels like a spa treatment at home; from massaging it on, to rinsing it off, the whole routine is uber therapeutic. I massage it into my face after a long day, I don't say massage lightly, I really like to work this into the skin, especially if I have a face of makeup on. Then I take a clean muslin cloth, run it under warm water (I tend to like it hot, but start off with lukewarm water, and increase warmth to your liking) and then drape it over my face for minute or two. This allows my skin to absorb those incredible ingredients, opens the pores and increases the skin's circulation. Plus, it smells divine, like all Mad Hippie products, so just take a minute and breathe it in and enjoy the process. Then with the same cloth, I lightly wipe away the excess oil from my face. My skin is then left feeling so clean, super hydrated and soft to touch. I've been using this product for around 2 years now, and I will not be changing that up any time soon. Perfect for all skin types and ages, but I must say, its ideal for those of us who love makeup, as this oil removes it like a dream. A real winner in my eyes, ticks all the boxes, Vegan, organic ingredients and non-comedogenic, basically the perfect oil remover!
Unlike many other natural polishing masks, this one doesn't feel too harsh on the skin, in fact it's quite a gentle exfoliating mask / scrub. Considering I am generally one to stay away from physical exfoliators in my skincare routine, this number has found a permanent spot on my skincare shelf. Why? My skin is easily congested, but also easily effected by harsh scrubs, so I've always struggled to find the perfect balance, until now. What I love about the 2 Minute Polishing Mask, other than its amazing ingredients like Rice Bran and Matcha Tea; is its gentle approach to exfoliating the skin, never leaving my skin feeling raw. Plus, it's basically a 2 in 1 product. A gentle, pore cleansing mask and an exfoliator! Yay. I try to use this mask weekly, if not twice a week. And I find after every use, my skin feels softer and looks brighter, which is the ultimate goal right? What I feel I should add here, is this is a "mix yourself" type of mask, so you will need a non-metal bowl to mix the powder with a little warm water, create the perfect consistency (admittedly for me, this took a few attempts) and get slathering! You won't regret it.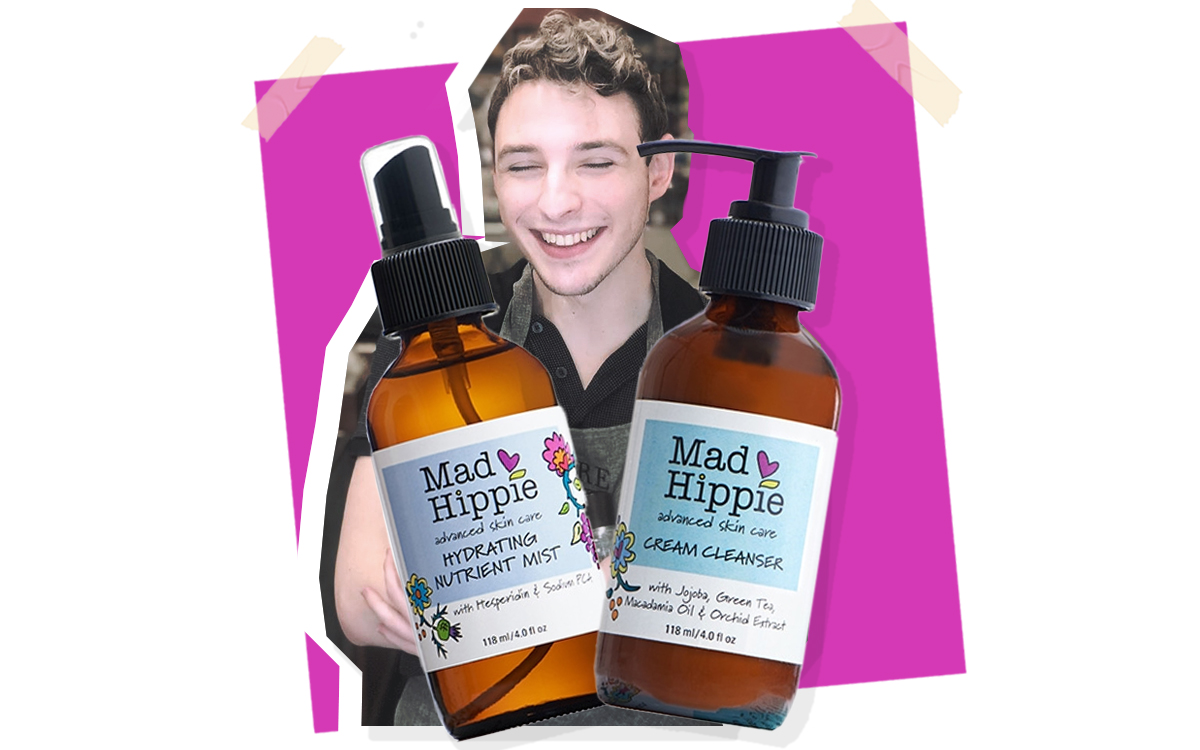 Brandon
I first fell in love with this in summer. I came into work, I had a bright red sunburn, and I was at that stage where you think it's going to peel, but it hasn't yet so you hold your breath quietly hoping it won't. Hannah recommended I spray the Hydrating Nutrient Mist over me, and now it has become a staple in my home. Yes, it is full of antioxidants and protective agents, however I love how it soothes and hydrates the skin. It has Silymarin from the Milk thistle, which as well as the Quercetin from the Ginkgo Biloba, is anti-inflammatory and has drastically calmed and soothed my skin. Combine this with the Sodium Hyaluronate, which penetrates deeper into the skin then Hyaluronic Acid, my skin felt hydrated and less tight. Another fantastic thing I noticed was that it was fine under makeup, and you could also apply it over the top of makeup throughout the day without worrying about it smudging anything. It just seeps into the skin and works its soothing magic. I would definitely suggest giving this a go for people with aggravated dry skin, breakout prone skin where you can't seem to get hydrated without getting oily or for people just wanting a dewy fresh look. It even works really well if you're around air conditioners, heaters, or travelling on a plane to help stop your skin from drying out.
Continuing the calm and gentle vibes, Mad Hippie's cream cleanser gently cleanses the skin and leaves my skin feeling quite balanced without feeling stripped and tight. It can also be used to remove make up, including around the eyes, which is a testament to just how gentle this cleanser is. It is a thick consistency, so I felt like it really spread and cleaned out my pores. I always do a double cleanse, as the first cleanse is just taking off whatever is on your skin, be it makeup, dirt and or oil from the day. The second cleanse however is what really gets into your skin and cleans it out. It will leave your skin feeling dewy, clean and amazing. My skin can be a little sensitive/ reactive, and I am not always quite sure what to, yet I find this one soothes it quite well. It does have a couple oils in it, Organic Jojoba and Macadamia Oils, and they are quite similar to our own natural oils, the Macadamia Oil is rich in palmitoleic acid with is a core part of our sebum. This means these oils seep into the skin quite quickly and provide some instant hydration, without getting too oily in this recipe. Both of these oils sit around 2-3 on the comedogenic level as well, so they should be friendly with most people's skin and not congesting at all.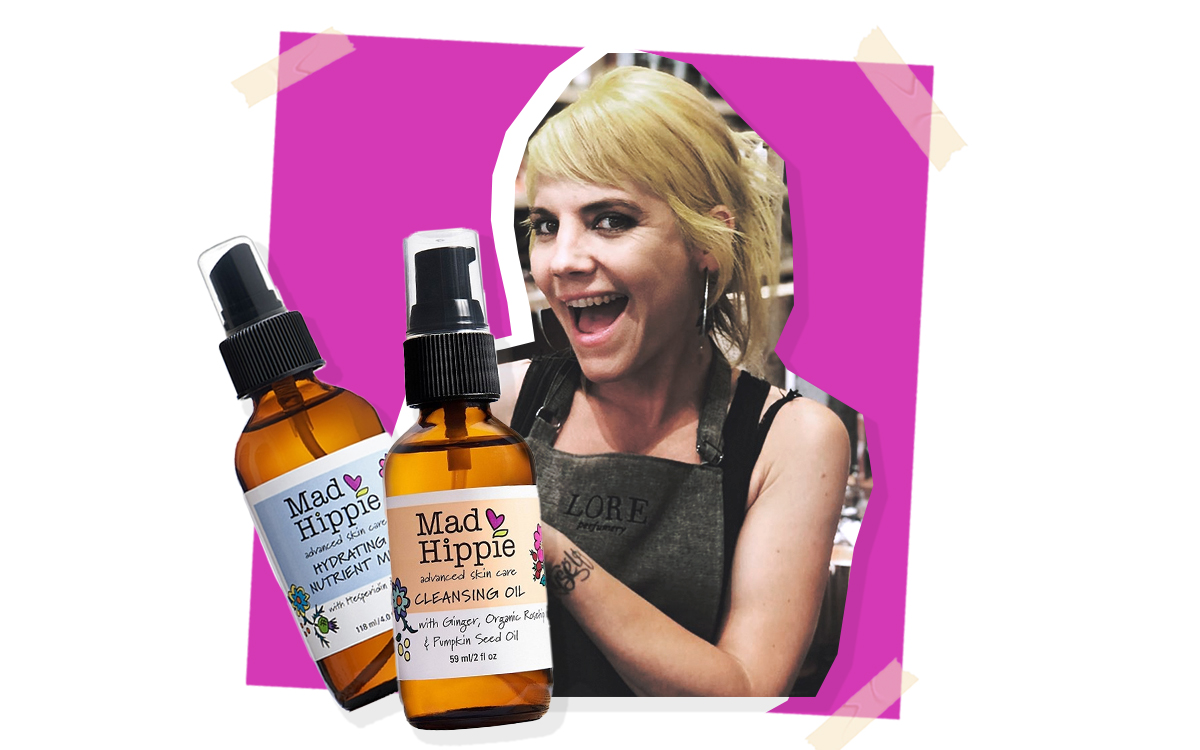 Clea
I love this product as it makes my night time routine sooo simple…and believe me, that's something someone like me who enjoys wearing makeup daily, appreciates wholeheartedly. Because this cleanser is an oil the benefits of it are two-fold. Not only does it effortlessly dissolve my makeup, which can be such a drag at the end of the day when the anticipation of the imminent 'event', takes away from the sense of joy that should accompany the feeling of washing away the front I've put on for the rest of the world during the day, but it does so without leaving my skin feeling distressed and dehydrated. Especially around my eyes, which is a huge thing for me who has always found any non oil makeup removers harsh, and for the most part ineffective. My lips are also fans of this oil, as it's also a great help removing any lipstick remains, which can be a whole affair of their own to remove properly. With a combination of non-comedogenic organic oils in this magical product, Mad Hippie Cleansing Oil also contains all the soothing and hydrating effects of vitamins A, B, C and E, while the Zinc and Ginger extracts also helps heal and reduce any discolouration I have from previous spots of skin damage, just to add to it's multitude of benefits. Simple, gentle, active and effective always, with a sense I'm doing something good for myself every time I use it. Win/win!
This mist is the biz! It's effervescent concoction arrives in a spritz of tiny bubbles and leaves an almost creamy feeling on the skin, creating a soothed and hydrated foundation ready for the rest of my daily routine. Unfortunately however, I can't exactly say I was so enamoured with it initially. Even though I enjoyed the way my skin felt after it, I wasn't in love with the way the first one I bought delivered it's 'spritz', as it was a little clunky and left a lot to be desired for direct application, so I would spray it on my hands first before applying it to my face. However, since upgrading the bottle with a new improved pump nozzle, they've made what was always a good product so much better. So much so that when it came time to replace my initial bottle recently, after deliberating for some weeks, the promise of 'new improved' spray tempted me to retry, the deal was once again sealed and I'm now very happy to say it has remained my wake up call, so to speak, every day. My very first go to in the morning and favourite way to start the day. Oh…did I mention the 18 natural actives…?! Not the least of which being Vitamin C (which is right up there on the ingredient list second to water) but also Grape Seed, Ferulic Acid, Resveratrol, Pomegranate, Ginkgo and Milk Thistle extracts, which combined, not only offer protection from sun damage and environmental stressors, but also provide anti-inflammatory and antioxidant support to help soften and smooth the skin, whilst also combating already acquired sun damage, ageing, acne and hyper-pigmentation. Hard to believe there was a time a time I thought otherwise, but a clever re-work of the pump nozzle has seen to any concerns I once had and I can now happily and wholeheartedly say, it's part of my skin care routine daily. It's fair to say, I am a confirmed and satisfied Mad Hippie every day.