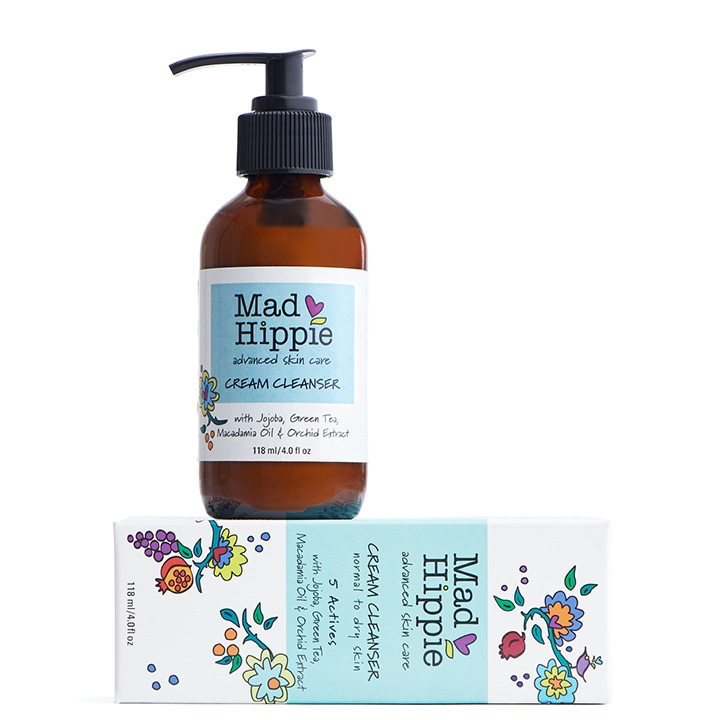 Cream Cleanser 118ml
A gentle, cream cleanser that softens and smoothes the skin whilst removing dirt and impurities.

A few stand out ingredients your skin will thank you for are:  

Organic Jojoba Oil
– This natural moisturizer resembles our skin's own lubricant, sebum, and is readily absorbed into the skin. Works to provide a protective barrier through its antimicrobial and nourishing properties.
Orchid Extract
– Rich in minerals that have long been used for their reparative effects, orchids bloom dramatically longer than other flowers and offer protective antioxidants that work to improve the appearance of the skin.
Organic Macadamia Oil
– Contains the highest levels of naturally occurring palmitoleic acid, an essential part of sebum. Provides instant moisturization. 
Algae Extract
– Naturally aids in skin hydration while providing antioxidant protection from damaging free radicals. Algae extract is rich in rejuvenative vital minerals and vitamins.


Vegan, Cruelty Free, GMO Free, BPA Free packaging.

 
Apply to wet skin and create a lather. Work into the skin to remove any makeup, dirt and impurities.
Deionized Water, Sesame Oil (Sesamum Indicum), Caprylic/capric Triglycerides, Shea Butter (Butyrospermum Parkii), Cetearyl Glucoside, Carrageenan Gum, Vegetable Glycerin, Caprylhydroxamic Acid, Caprylyl Glycol, Sodium PCA, Green Tea (Camellia Sinensis Leaf), Jojoba (Simmondsia Chinensis), Squalene, Organic Macadamia Oil (Macadamia Ternifolia Seed Oil), Organic Jojoba Oil (Simmondsia Chinesis), Yeast Extract, Glucosamine HCL, Vitamin E (Tocopheryl), Sodium Hyaluronate, Algae
Extract, Orchid Extract (Orchis Mascula), Titanium Dioxide
13 in stock