Welcome to 2020!
While the year has started in a very sad way here in Australia (see our post here), we're sending love to all affected by the fires. ❤
We wanted to take a chance to thank you all for your support throughout 2019 and take a moment to reflect on the year that was. We saw some incredible new releases in the perfume world and some very exciting launches here at Lore! In fact a couple of our most popular fragrances of 2019 were new launches for this year, which is absolutely amazing.
While we love all perfumes here at Lore, there were definitely a few stand outs last year and we're very proud to share the top 10 fragrances of 2019 with you below…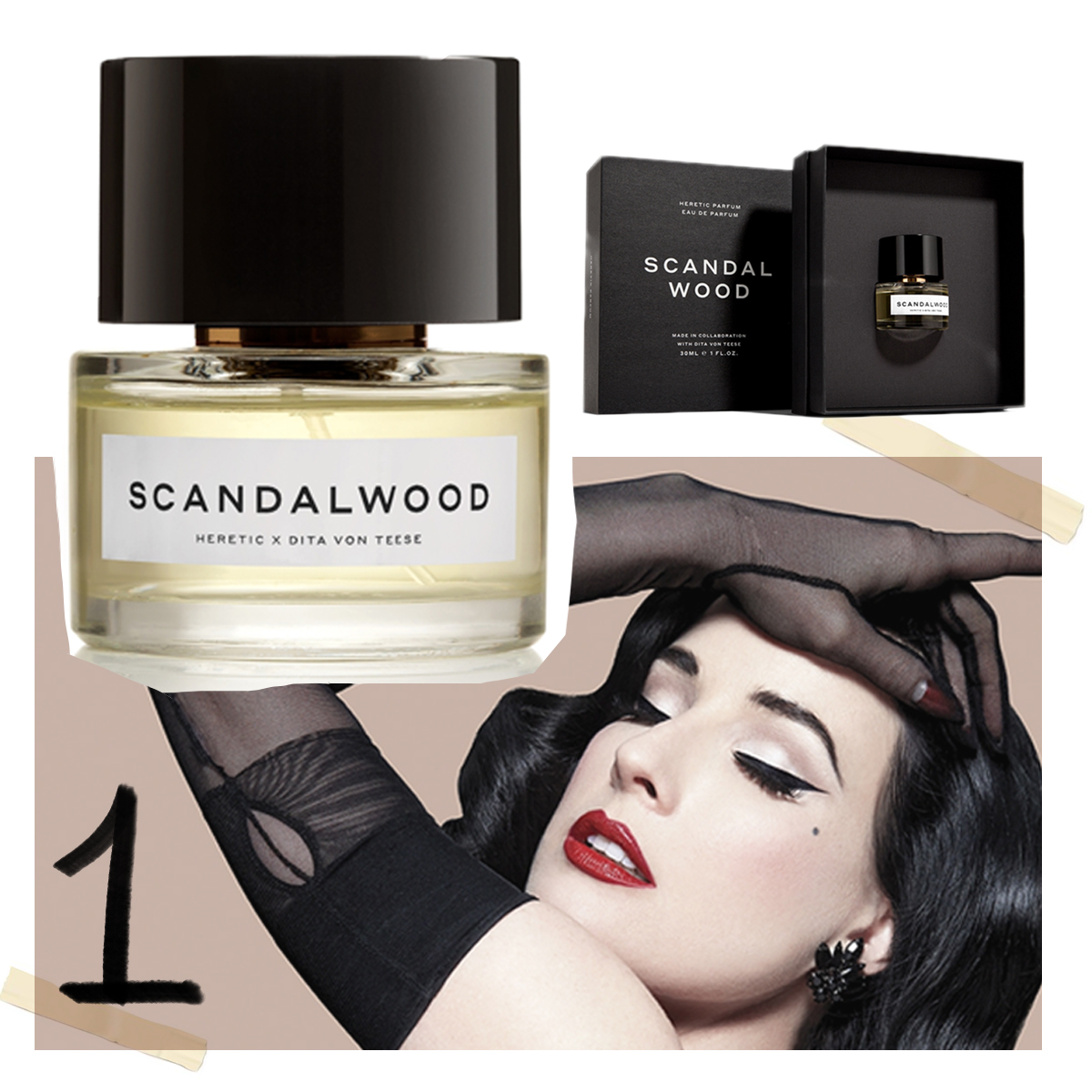 A slight deviation… Heretic prides themselves on working with naturally derived materials, but this time the world famous burlesque performer Dita Von Teese lured Heretic in a slightly different direction for this artistic collaboration called Scandalwood.
Naturally occurring Musk notes can only be achieved working with ingredients that are derived from animals. Heretic are completely cruelty free, so for this particular fragrance Heretic had to rely on certain synthetic notes to achieve the Musk chord they wanted in this seductive scent. They then combined those musky notes with naturally derived materials, in Heretic's usual fashion, and the result is a mysterious, clean fragrance that dives deep into velvety Sandalwood, Roses wrapped in Leather, and sparks of Coriander.
This scent is seductive, creamy and musky. Soft and sensual like the gentlest touch on soft skin, but with a darker, more alluring base full of mysterious depth. Scandalwood is non-toxic and free from phthalates, parabens, and EDTA. It is a safe synthetic fragrance that is not 100% natural.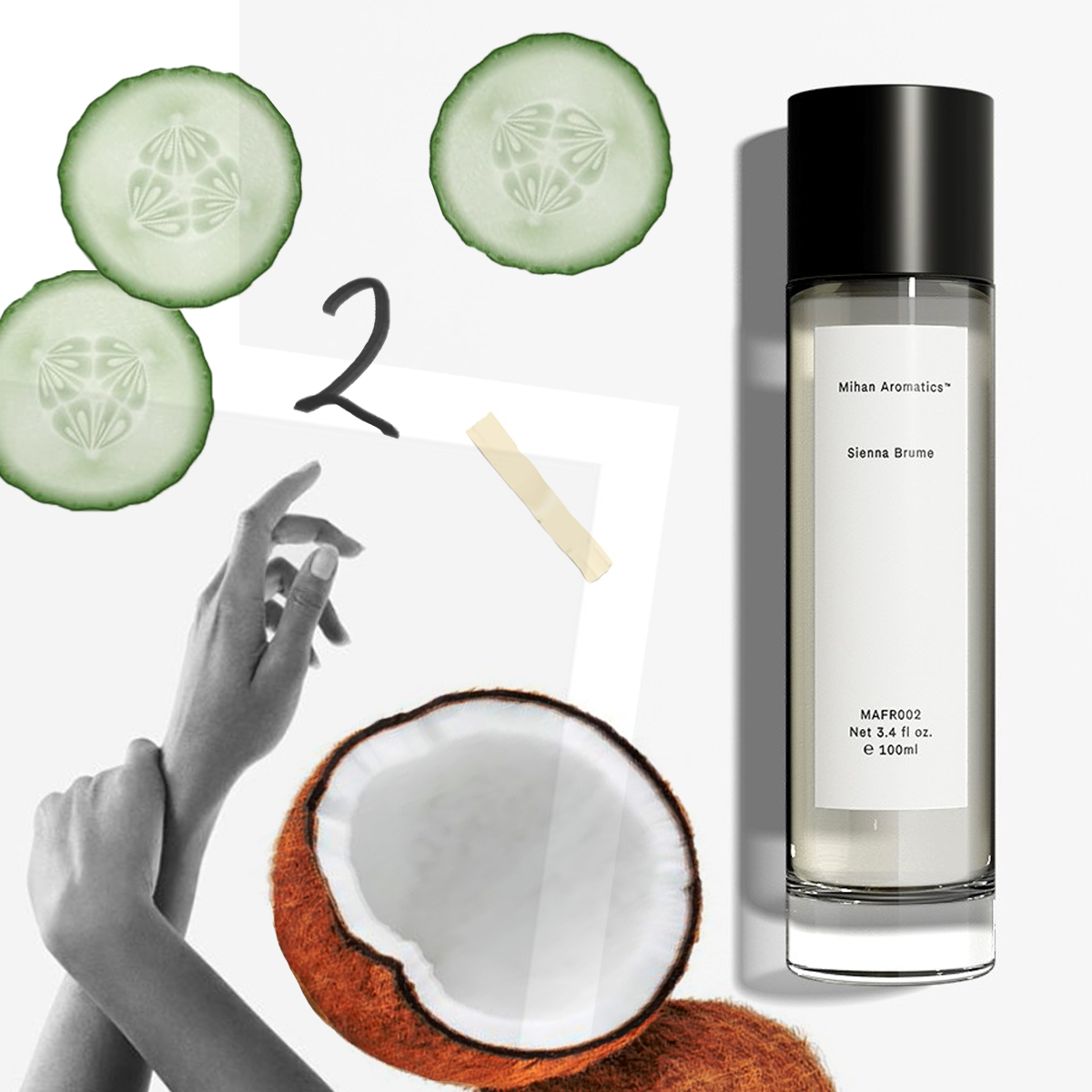 Imagine hot summer days, lazing by the Fitzroy pool. Maybe you've gone a little further out to the coast, but the smell of summer is unmistakable in this scent. That warmth on your sun kissed skin, but the light refreshing breeze that makes the warmth delightful – like floating in a state of angelical, athletic leisure. A soft cocoon enlivened by deep inhalations of the sea air. Warm and creamy with the crisp effervescence of a cocktail on a hot summers day poolside.
This perfume absolutely captures summer for us. It is like the smell of your skin when you've been swimming all day – salty, sweet but fresh. Imagine the creamy Coconut tones of sun kissed skin, whilst taking in the refreshing notes of a Gin and Tonic. We find that the creaminess of the Coconut is balanced so perfectly with the sharpness of the Cucumber and Juniper that this perfume is the ultimate sexy summer skin scent for both men and women.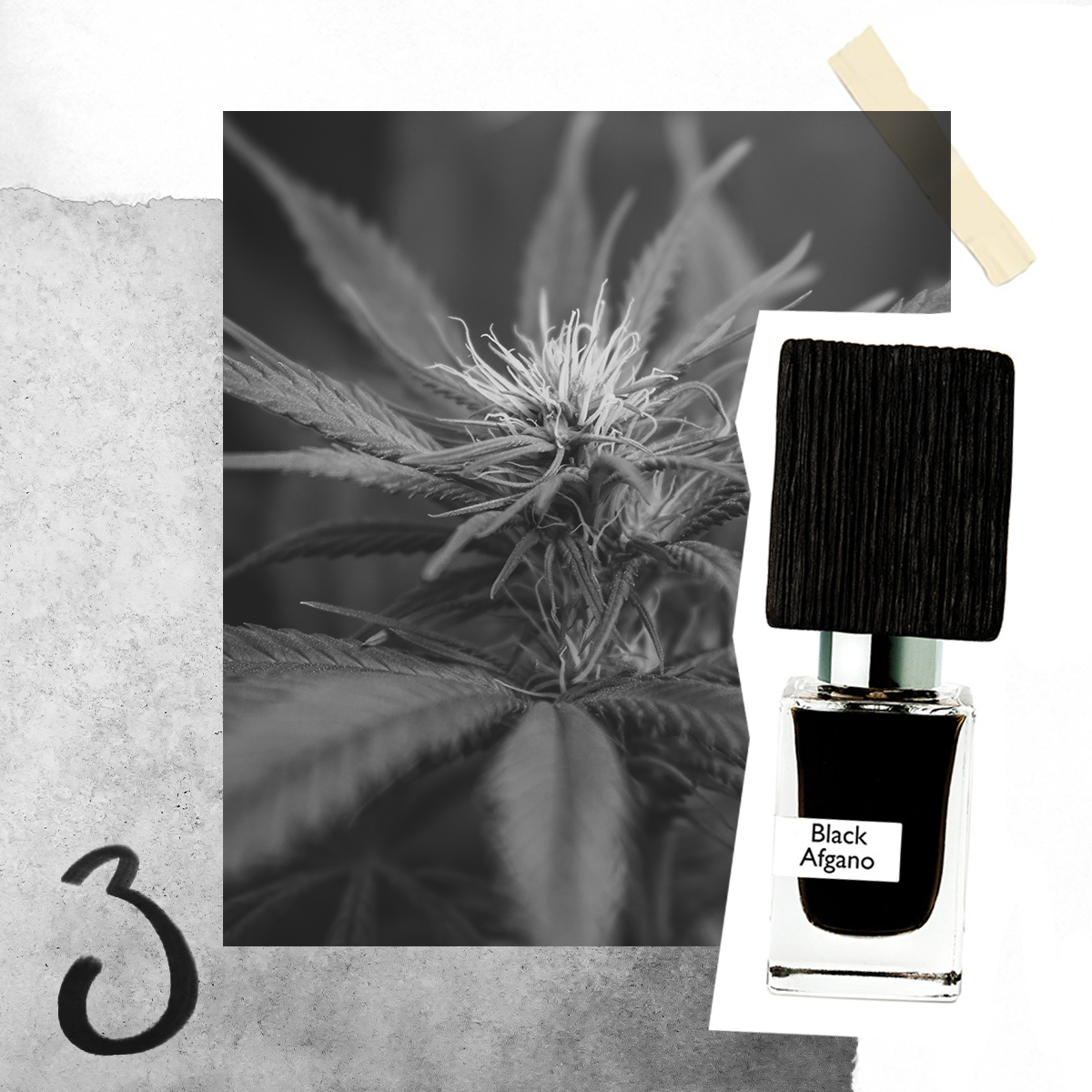 Temporary bliss, the sweet smell of burning hashish. Nasomatto's Black Afgano is one of our best sellers – it is the result of the quest to arouse the effects of bliss. A dark, hypnotic and addictive scent, this is one of the fragrances that when people smell it they can't bring themselves to stop smelling it.
Black Afgano is warm and delicious, there is an intoxicating resinous depth with the gentle smokiness. The only fragrance in the range where Alessandro has listed the notes – Oud and the finest form of Hashish. We feel like the power of Black Afgano is in the simplicity of the blend – the power of clarity.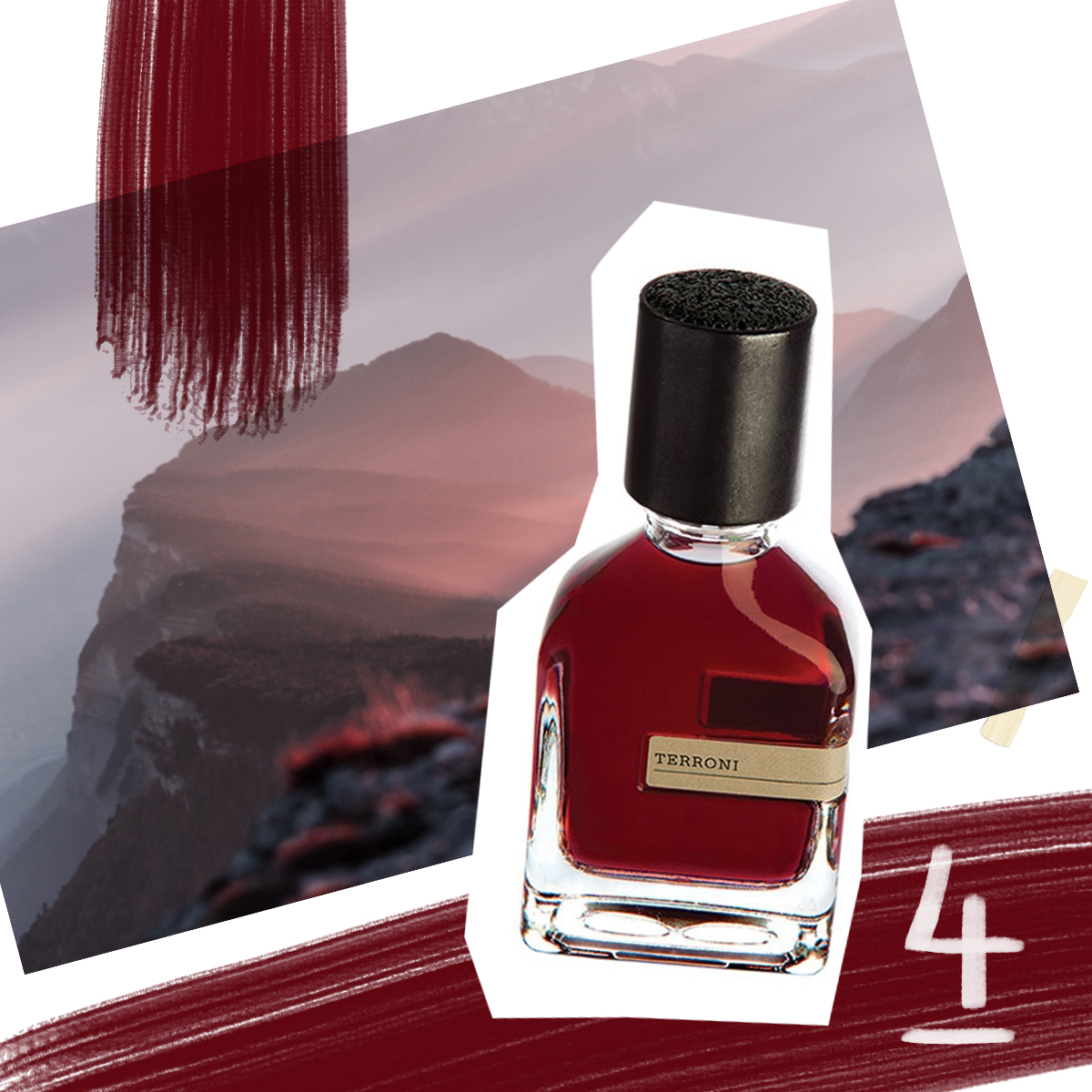 Terroni is inspired by the Southerners in Italy – fiery, intense and earthy. Terroni is a derogatory term meaning "Southerner's" in Italian; the terrain in the south was created by a burning volcanic lava swallowing the surface underneath. "There's something powerful and fulfilling about putting your hands in the soil, the feeling that you've got all of the roots in your hands and knowing that the Earth belongs to all of us". In order to develop a natural beauty one needs to bind with traditions and grow strong roots to maintain the true light of Self. The roots play a strong part in the growth and development of a character. This fragrance encourages us to look inside and think about our roots, where we have come from and how that can shape and makes us who we are today.
Terroni is, foremost, a fragrance that celebrates the earth in all of its power. This fragrance is dedicated to all of the people from the south who seem to be rooted in tradition, family, food and most importantly earth and fire.
Inspired by the molten lava that bubbles beneath the earth's surface, Terroni is an intense, fiery fragrance for those with passion at their roots. Bursting with ferocious doses of spice, smoke, earth and deep, musky woods, Terroni is an explosive fragrance with a lid made of the volcanic ash that Gaultieri sites in his inspiration.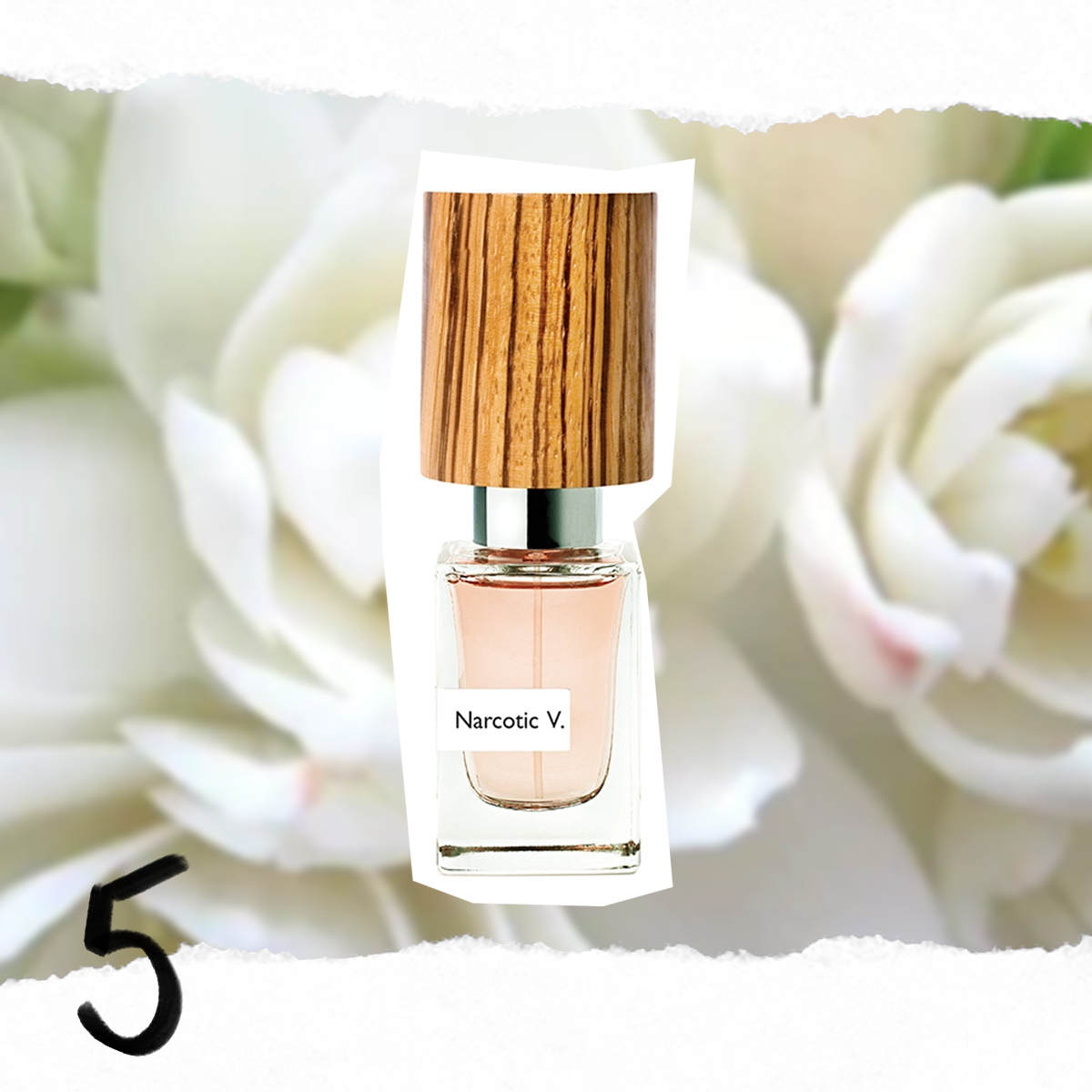 The quest for the overwhelming addictive power of female sexual power.
An incredibly sexy and womanly fragrance. Alessandro used the zebra wood in the perfume bottle lid, inspired by the wild animals of Africa – perfect in their freedom, compelling, majestic and powerful. These animals could not be tamed, much like the women Alessandro loved. Wild and free.
This Nasomatto scent is an absolute favourite here at Lore, the ultimate scent for someone wanting an alluring floral that gets noticed. A heady white floral cocktail, we get notes of Tuberose and Gardenia creating that intoxicating, almost addictive scent.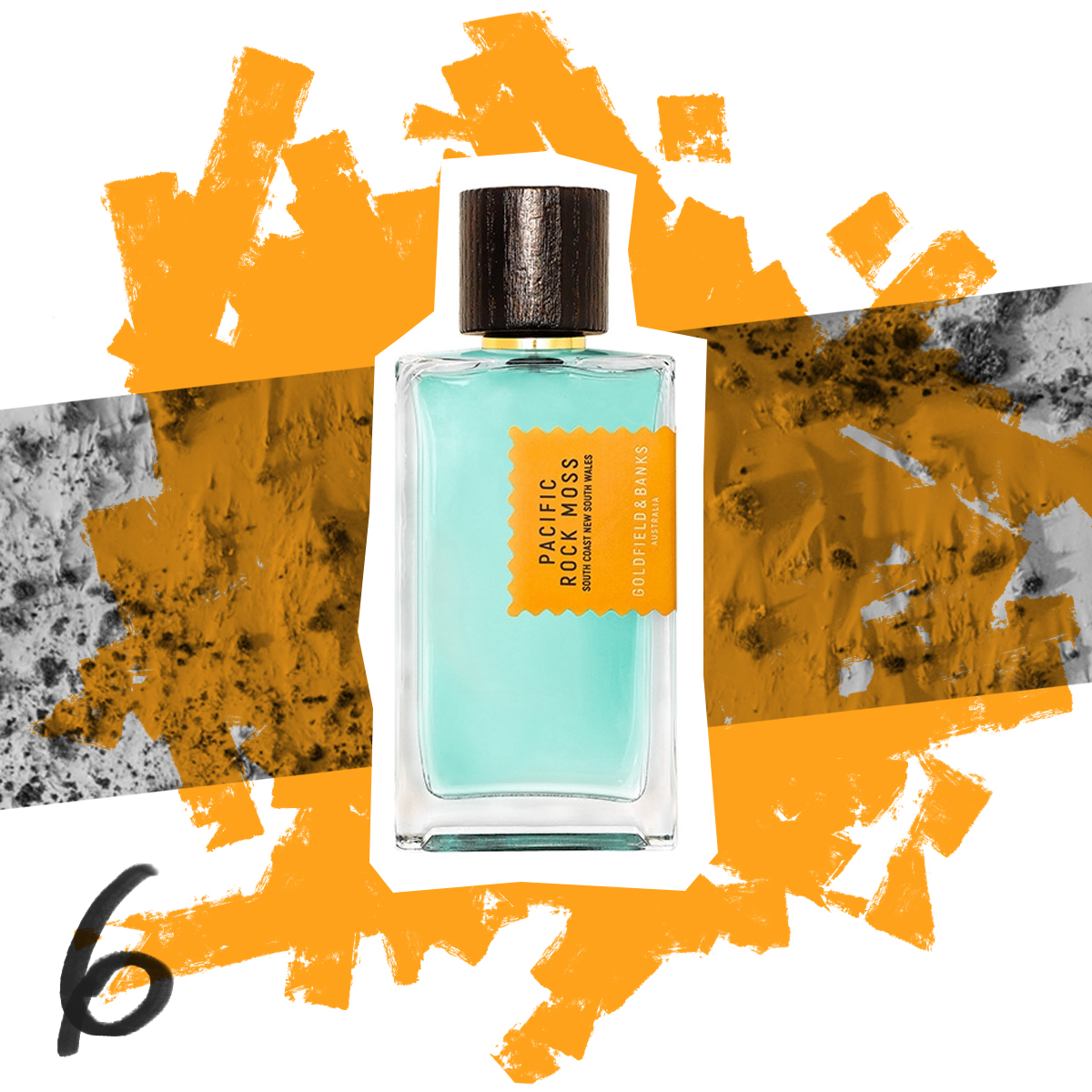 Goldfield and Banks' Pacific Rock Moss is a fresh perfume inspired by taking a walk along the beautiful southern coastline of New South Wales.
Cedarwood gives this fragrance a sturdy base on which to reveal a fresh, sea spray scent that speaks of summer days diving into an azure sea. A fragrance for men and women, inspired by waves crashing upon sun-kissed rocks and long days that turn into warm, summer nights. This scent perfectly captures the summer sea breeze – slightly salty, slightly sweet and a little bit aromatic all at once.
This is such a refreshing and clean perfume to wear and is uplifting with its distinct marine note, as though you have just had a walk along one of our incredibly beautiful and peaceful luscious beaches on a picturesque summers day.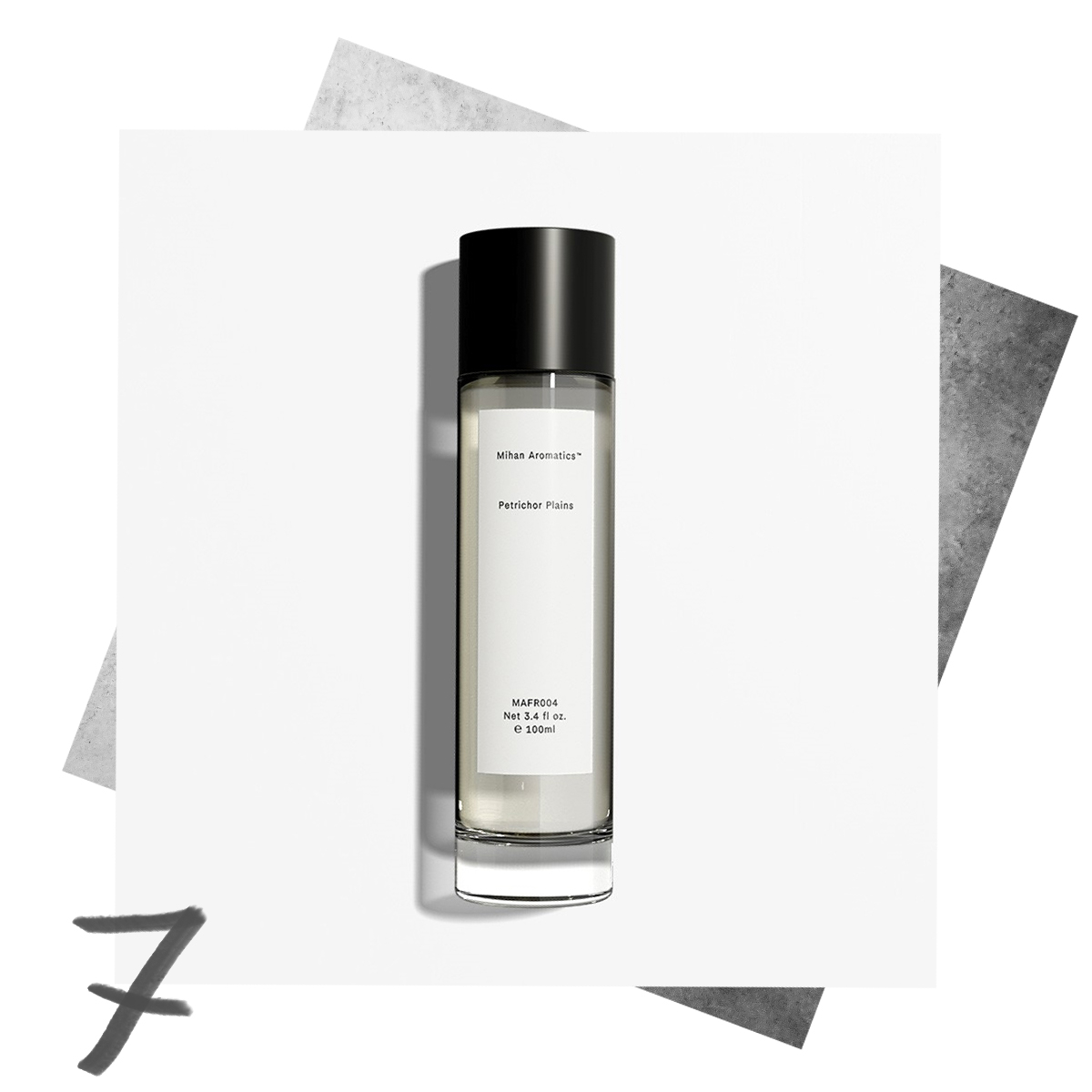 A welcomed relief from prolonged abstinence. Drenched from the sky, an invigoration of wood and earth, asphalt and ash. Awoken, aerated, then released. A eulogy for long hot days broken with weighty rain. Outdoor showers absorbing a drink. Dormant rock and aching fields entering the ether and resting on skin.
The incredible scent of petrichor (the scent of a thunderstorm) amidst the heat. Mihan Aromatics have beautifully captured the mineral, earthy and refreshing smell of rain cooling the concrete on a hot day. Almost melon like in the first opening notes, Petrichor Plains moves into an aromatic, mineral feel then settles into a unique earthy scent with a light woody base. This local Fitzroy perfume brand perfectly captures the smells of a storm in the middle of a hot, hot summer with Petrichor Plains. The warmth is still in the air but the scent and relief of the thunderstorm takes over and then the coolness gradually rolls in.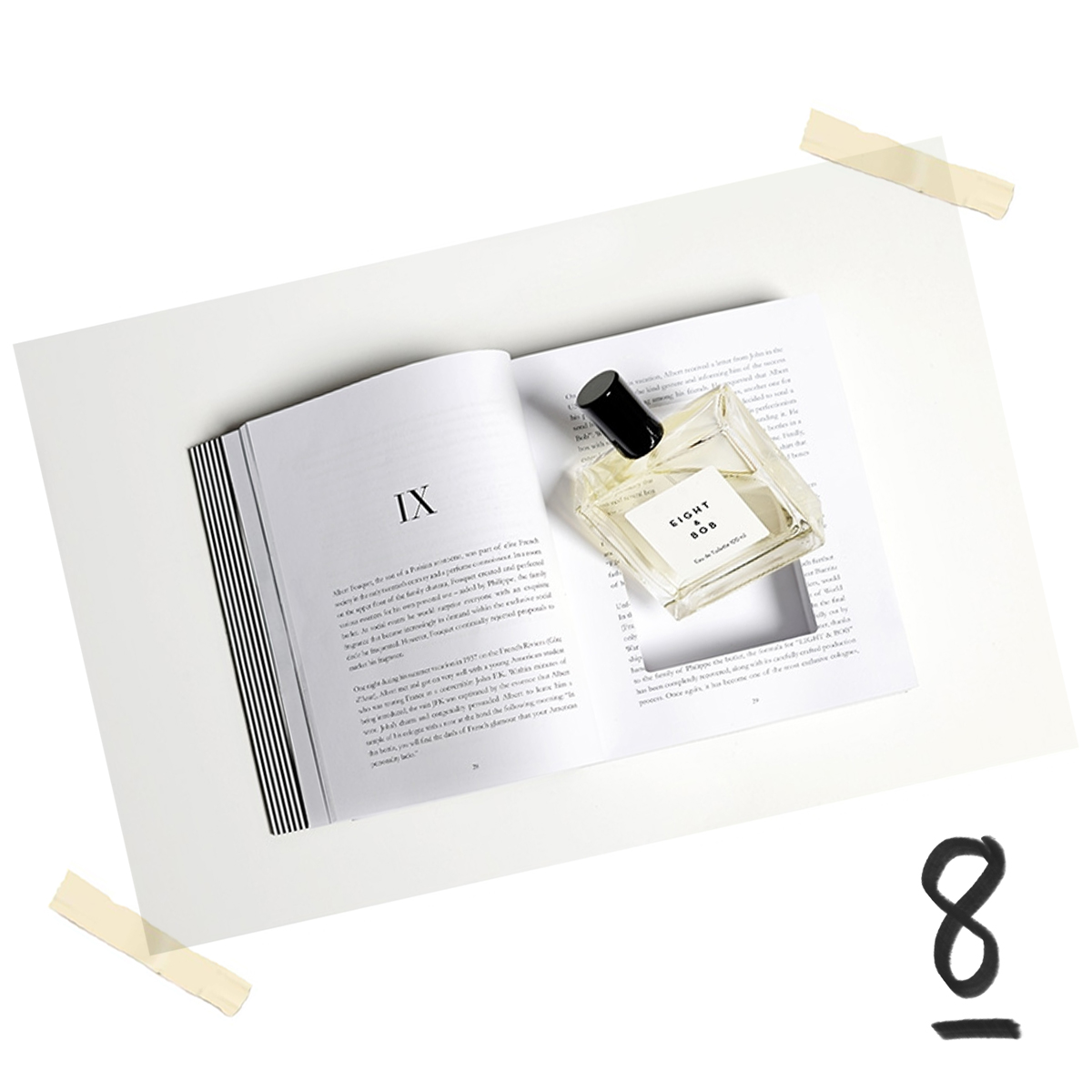 One night during his summer vacation in 1937 on the French Riviera (Côte d'Azur), Parisian Aristocrat Albert Fouquet met and got on very well with a young American student who was touring France in a convertible: John F.K. Within minutes of being introduced, the suave JFK was captivated by the essence that Albert wore. John's charm and congeniality persuaded Albert to leave him a sample of his cologne with a note at the hotel the following morning: "In this bottle, you will find the dash of French glamour that your American personality lacks." On returning from his vacation, Albert received a letter from John in the U.S. thanking him for the kind gesture and informing him of the success his perfume was enjoying among his friends.
He requested that Albert send him eight samples, "and if your production allows, another one for Bob". Without fully understanding the request, Albert decided to send a box with sufficient samples to offset the transport costs. His perfectionism extended not only to the fragrance but everything surrounding it. He didn't fill the order until Philippe found some beautiful glass bottles in a Parisian pharmacy that Albert considered suitable for his cologne.
Finally, he ordered several boxes decorated with the same pattern as the shirt that JFK was wearing when they met, and then labeled the bottles and boxes with John's amusing request: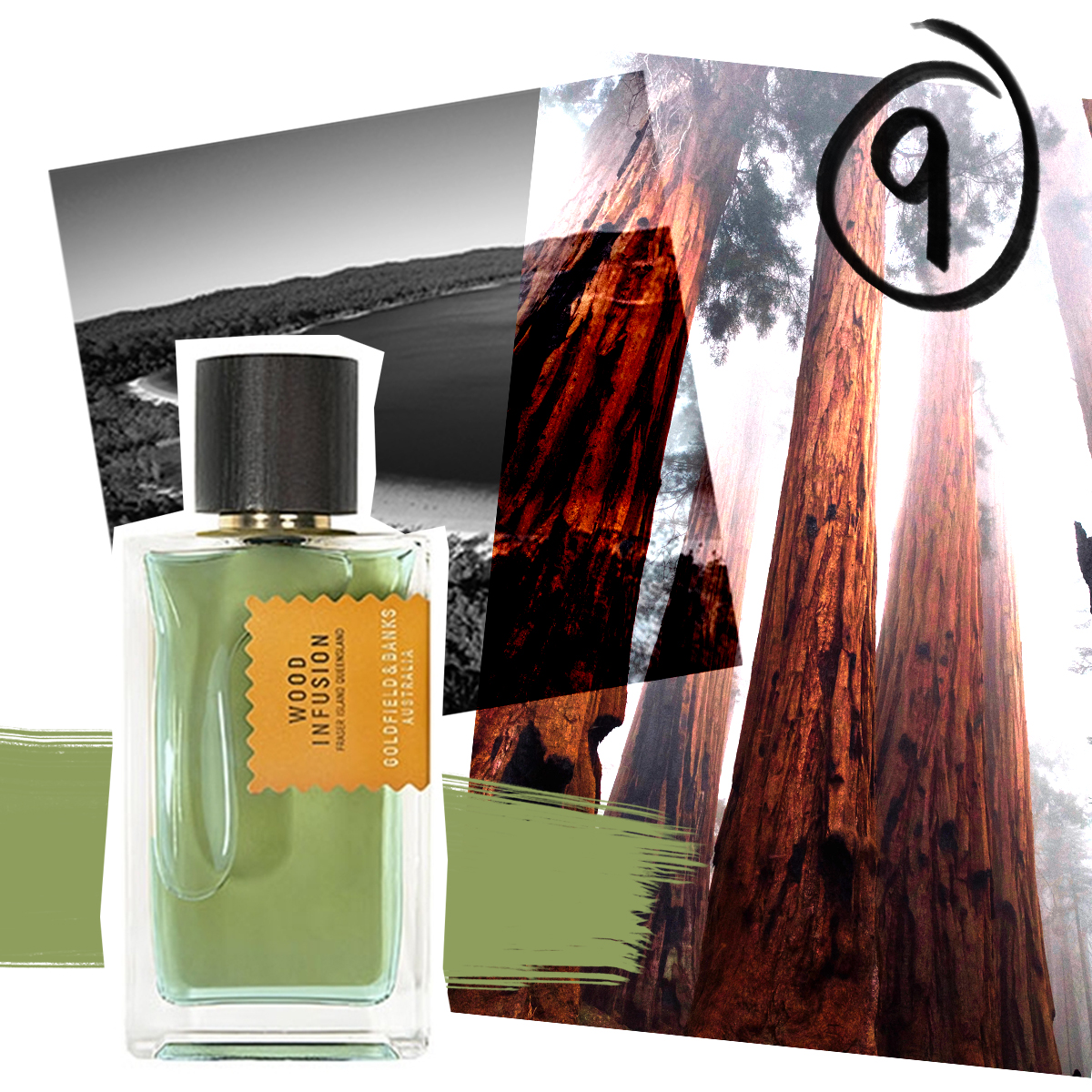 Inspired by a holiday Dimitri took to Fraser Island – the lush nature and the abundance of different woods found on the idyllic island felt so luscious and intriguing.
This rich, buttery and exotic fragrance pays homage to the incredible island paradise and the nature of this particular island. Giant trees, rural land, a beautiful picturesque beach and panoramic views. Wood Infusion feels soft and velvety on the skin – it is a rich wood with a familiar warmth to it.
The hint of Iris gives this Goldfield and Banks scent a sophistication on the skin and a lightness that is like the soft island air.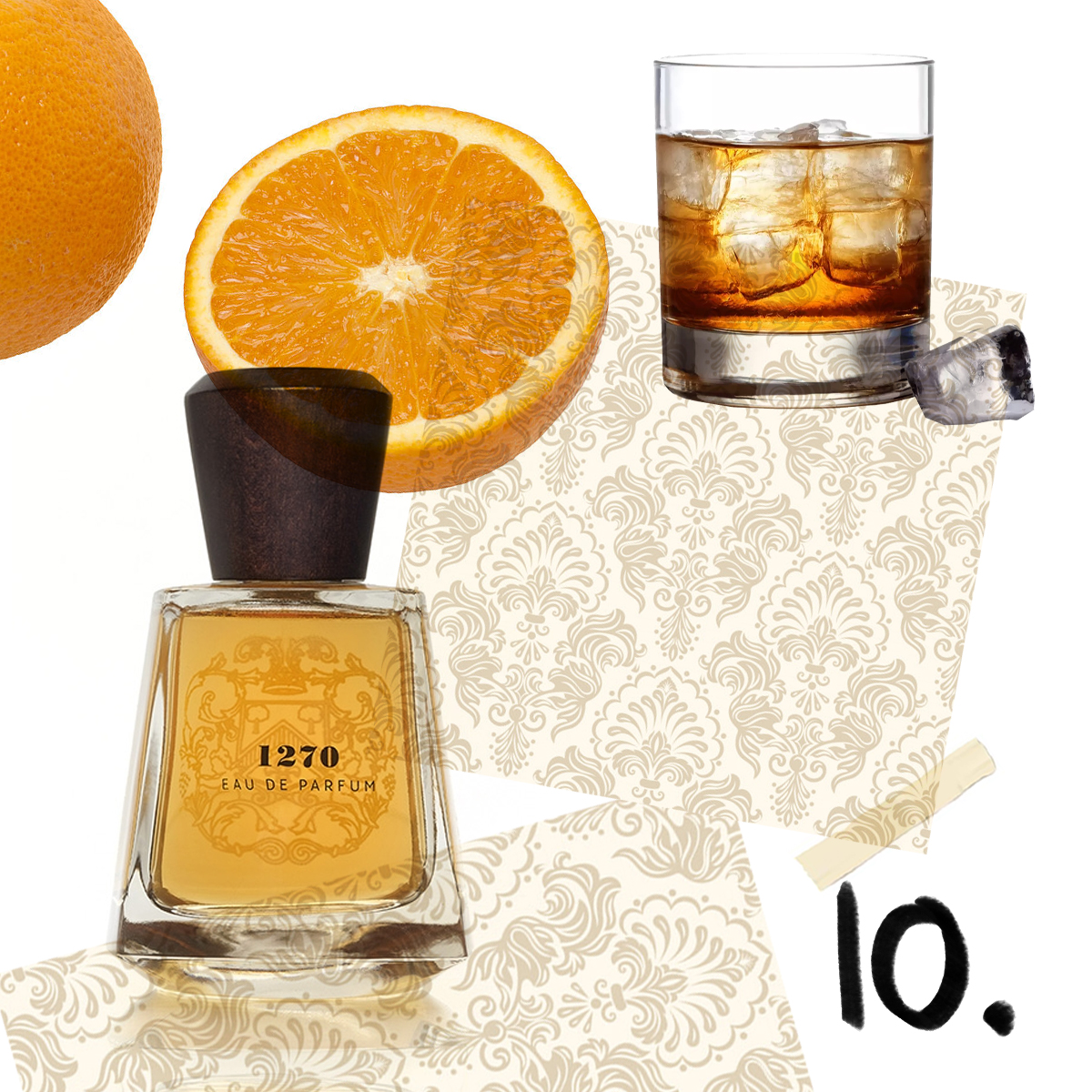 The first perfume in the collection was conceived as a tribute to the origins of the Frapin family, who settled in the Charente in the year 1270. This exquisite perfume is an ode to the Cognac that the Frapin family are world renowned for. One of the oldest family-run businesses to this day, Frapin first planted in 1270 and to this day they produce some of the most sought after cognac.
After an afternoon spent tasting all of the latest cognacs, the head of the family, Beatrice did things a little differently – she gently splashed the drink on the back of her hand to smell and experience. From that moment, they realised they must recreate the wonderful aroma of cognac in perfume form, and with that, the perfume collection was born. This fragrance is a distillation of gourmand pleasures that will turn your skin into a sensuous feast. Warm and decadent, 1270 opens with a fruity and boozy beginning and settles into a gourmand woody base.