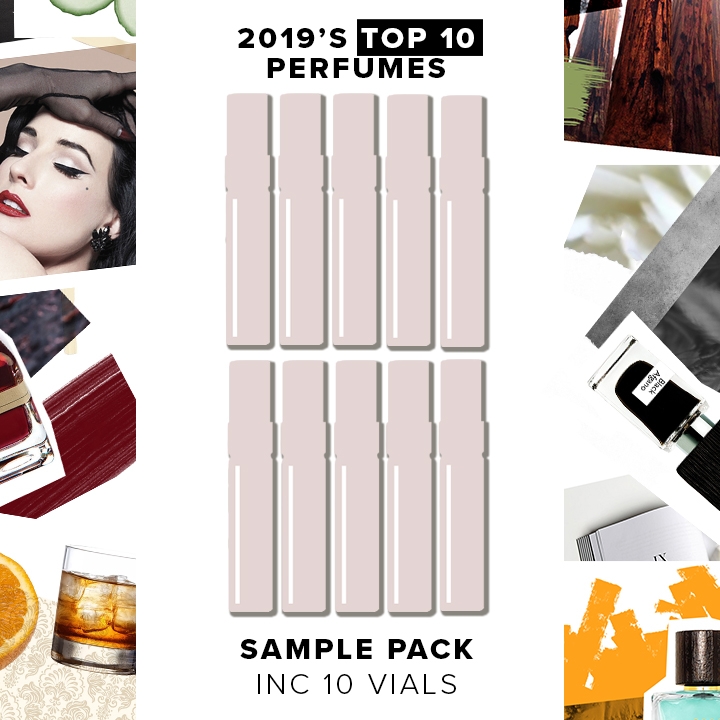 2019 Top 10 Perfumes Sample Pack
Update! We are currently sold out of all Lore Perfumery sample packs. This is due to delays in receiving our componentry to make the packs. 
We apologise for any inconvenience - we suggest subscribing below for notifications for when these are back in stock. Thanks, Lore x

Please note: this sample pack is available online only.
You are welcome to pop in store and try all of the products in the top 10. We have made this pack available for customers who cannot get in store or live interstate.

Please allow up to 1-2 business days for the sample packs to be dispatched. These are decanted once ordered to ensure you get the freshest product - so, depending on the amount of orders there might be a delay. We will be in touch if the delay is more than 1-2 business days. Thank you.

Last month we released our TOP 10 PERFUMES OF 2019 and we had such a great response from you guys! People were popping in store to try them all and we received many emails asking to purchase samples...so we thought, lets create our first ever sample pack of our top perfumes!

From Dita Von Teese's signature fragrance, to the scent of NSW's coastline, to a dark, hypnotic and addictive redolence...2019 gave us a Top 10 that is seductive, wild and full of thrills. And now you get to try them all.

Included in this pack is:


10 x 2ml sample vials from 7 different brands from around the world.
Fragrances included: Heretic Parfum Scandalwood, Mihan Aromatics Sienna Brume, Nasomatto Black Afgano, Orto Parisi Terroni, Nasomatto Narcotic V, Goldfield & Banks Pacific Rock Moss, Mihan Aromatics Petrichor Plains, Eight & Bob Original, Goldfield & Banks Wood Infusion & P. Frapin & Cie 1270.
10 x perfume spray cards for you to really experience the scents at home before trying on the skin.
If you haven't already read our blog, click here to discover all of these perfumes and why they were our favourites of last year!

Out of stock
Get an alert when the product is in stock: