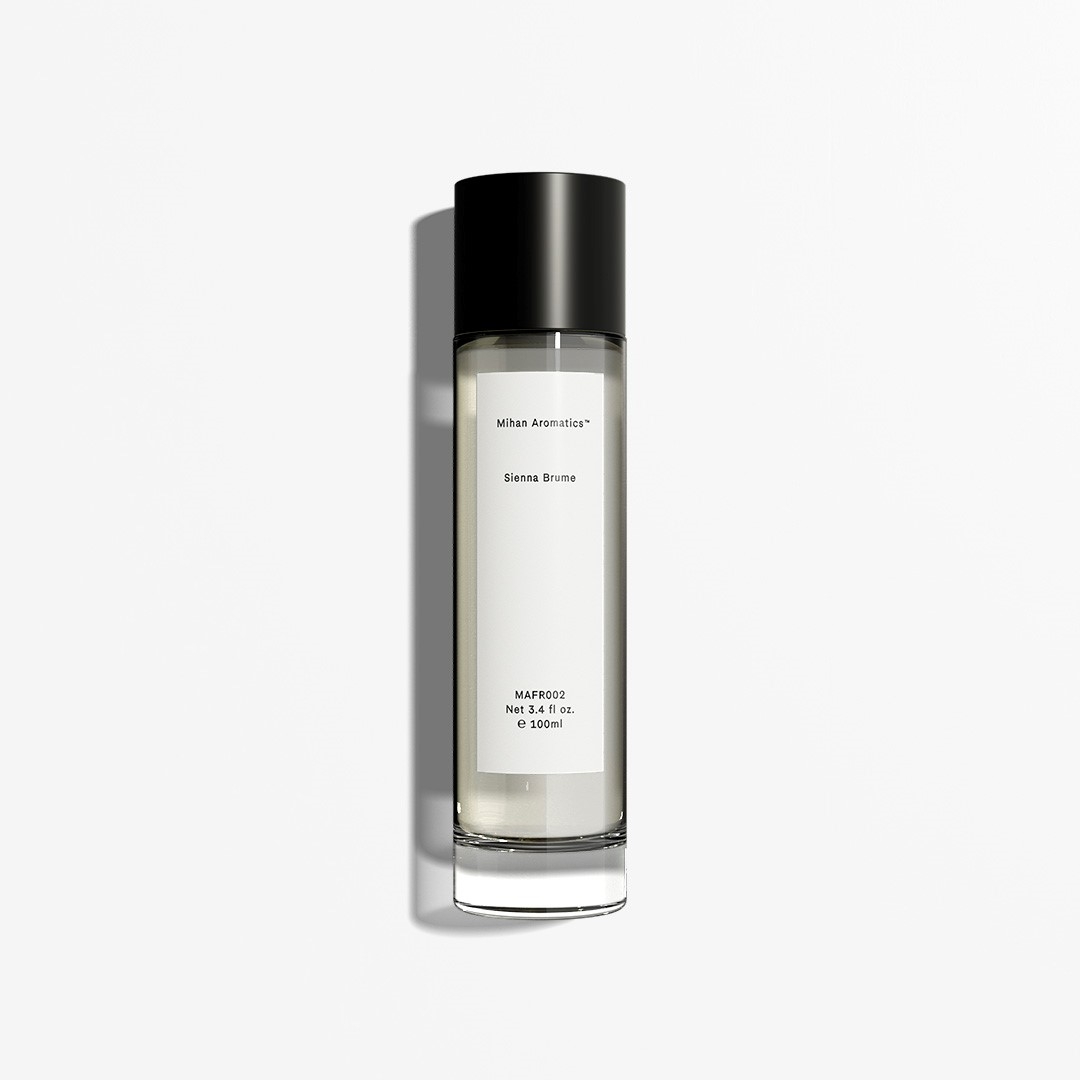 Sienna Brume EDP 100ml
Imagine hot summer days, lazing by the Fitzroy pool. Maybe you've gone a little further out to the coast, but the smell of summer is unmistakable in this scent. That warmth on your sun kissed skin, but the light refreshing breeze that makes the warmth delightful - like floating in a state of angelical, athletic leisure. A soft cocoon enlivened by deep inhalations of the sea air. Warm and creamy with the crisp effervescence of a cocktail on a hot summers day poolside.

This perfume absolutely captures summer for us. It is like the smell of your skin when you've been swimming all day - salty, sweet but fresh. Imagine the creamy Coconut tones of sun kissed skin, whilst taking in the refreshing notes of a Gin and Tonic. We find that the creaminess of the Coconut is balanced so perfectly with the sharpness of the Cucumber and Juniper that this perfume is the ultimate sexy summer skin scent for both men and women.  

NOTES
Top: Cucumber, Juniper, White Pepper
Middle: Coconut
Base: Timbersilk

25% Parfum w. Organic Sugarcane

All Mihan Aromatics™ parfums are designed and developed, hand filled and assembled, with pride and passion in Melbourne, Australia. They are cruelty free and vegan certified.

PERFUMER
Josh and Jules Mihan

ABOUT THE BRAND
This Melbourne based perfume brand is created by husband and wife team - Josh and Jules. Some of our favourite faces here at Lore Perfumery, Josh and Jules live around the corner from our flagship store on Brunswick Street, Fitzroy so we're lucky enough to see them quite a bit. This Melbourne made range is a true product of Australia, with each perfume telling the story of Josh and Jules' relationship and adventures in and around Melbourne.
.
HOW IT WEARS
This fragrance is an Eau de Parfum and the longevity with Mihan Aromatics is generally about 6 - 8 hours, this scent almost morphs into a 'you' smell - it is still there after 6 hours but it smells like your skin...just better!.

LORE LOVES
We love how refreshing and summery Sianna Brume is - the balance of notes is spot on and this wears so beautifully on both men and women.

FREE RETURNS
Love your fragrance or return it for free. Learn more about The Lore Promise here. 
3 in stock