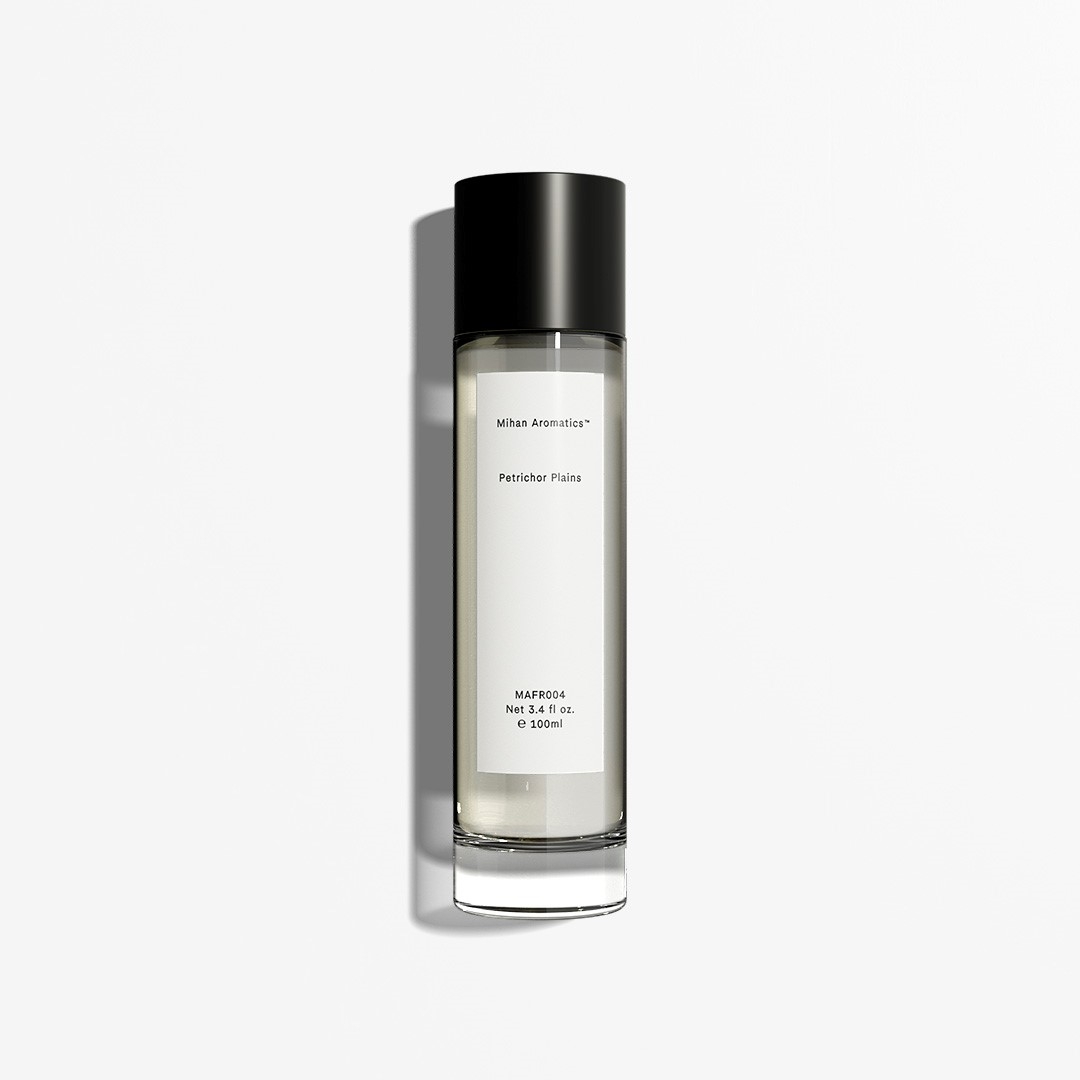 Petrichor Plains EDP 100ml
A welcomed relief from prolonged abstinence.Drenched from the sky, an invigoration of wood and earth, asphalt and ash. Awoken, aerated, then released. A eulogy for long hot days broken with weighty rain. Outdoor showers absorbing a drink. Dormant rock and aching fields entering the ether and resting on skin.

NOTES
Top: Fresh, subtle notes of Cardamom, Salt & Bergamot
Middle: Iris, Violet, Rosemary  
Base: Earthy Woody under tones predominantly Buddha wood and Sandalwood

PERFUMER
Josh and Jules Mihan

25% Parfum w. Organic Sugarcane

All Mihan Aromatics™ parfums are designed and developed, hand filled and assembled, with pride and passion in Melbourne, Australia. They are cruelty free and vegan certified.

ABOUT THE BRAND
This Melbourne based perfume brand is created by husband and wife team - Josh and Jules. Some of our favourite faces here at Lore Perfumery, Josh and Jules live around the corner from our flagship store on Brunswick Street, Fitzroy so we're lucky enough to see them quite a bit. This Melbourne made range is a true product of Australia, with each perfume telling the story of Josh and Jules' relationship and adventures in and around Melbourne.
.
HOW IT WEARS
Petrichor Plains is an Eau de Parfum and the longevity with Mihan Aromatics is generally about 6 - 8 hours. After a couple of hours the scent is really smooth and mellow on the skin. It is not an overpowering fragrance but is it definitely still detectable.

LORE LOVES
We love how Petrichor Plains really captures the smell of a thunderstorm. It has got the feel of hot concrete and the relief of a summer storm!

FREE RETURNS
Love your fragrance or return it for free. Learn more about The Lore Promise here. 
5 in stock