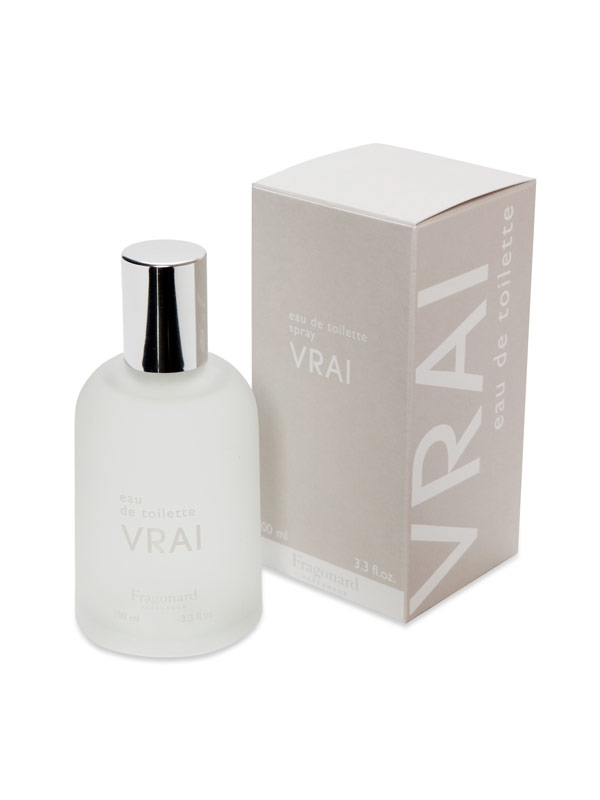 VRAI EDT 100ml
Fragonard's Vrai fragrance is an aromatic and uplifting citrus scent. Somewhat like the original colognes, this is fresh, aromatic and crisp. The perfect scent to wake you up in the morning with a fresh mix of citrus, herbs and a hint of floral earthy tones on the base for depth.

NOTES
Top: Bergamot, Verbena, Lemon
Middle: Basil, Cardamom
Base: Jasmine, Moss

PERFUMER
Undisclosed

HOW IT WEARS
Vrai is an Eau De Toilette so should give anywhere from 4 - 6 hours of wear on the skin. Its fresh, bright notes of citrus combined with oak moss and soft spice create an effervescent and invigorating fragrance. Crisp, clean, sweet and green that wears close to the skin, with a similar projection and longevity.

LORE LOVES
We love the way this zesty and aromatic, herbal elixir, grounds, uplifts and inspires all at the same time. Fresh, vibrant, easy, breezy, earthy and carefree. Yes please!

ABOUT THE BRAND
Named after the famous Grasse-born painter, Jean-Honoré Fragonard, the perfume house of Fragonard was created in 1926 by Jean-François Costa. Today, his daughters Agnès and Françoise preside over the perfumery's destiny, as it has passed through several generations. Well known for owning and operating the Fragonard Museum (Musee de Parfum Fragonard) – a unique museum concept that brings to life the mythical and often mysterious world of perfume. An iconic museum to accompany an iconic perfume brand!

FREE RETURNS
Love your fragrance or return it for free. Learn more about The Lore Promise here. 
2 in stock