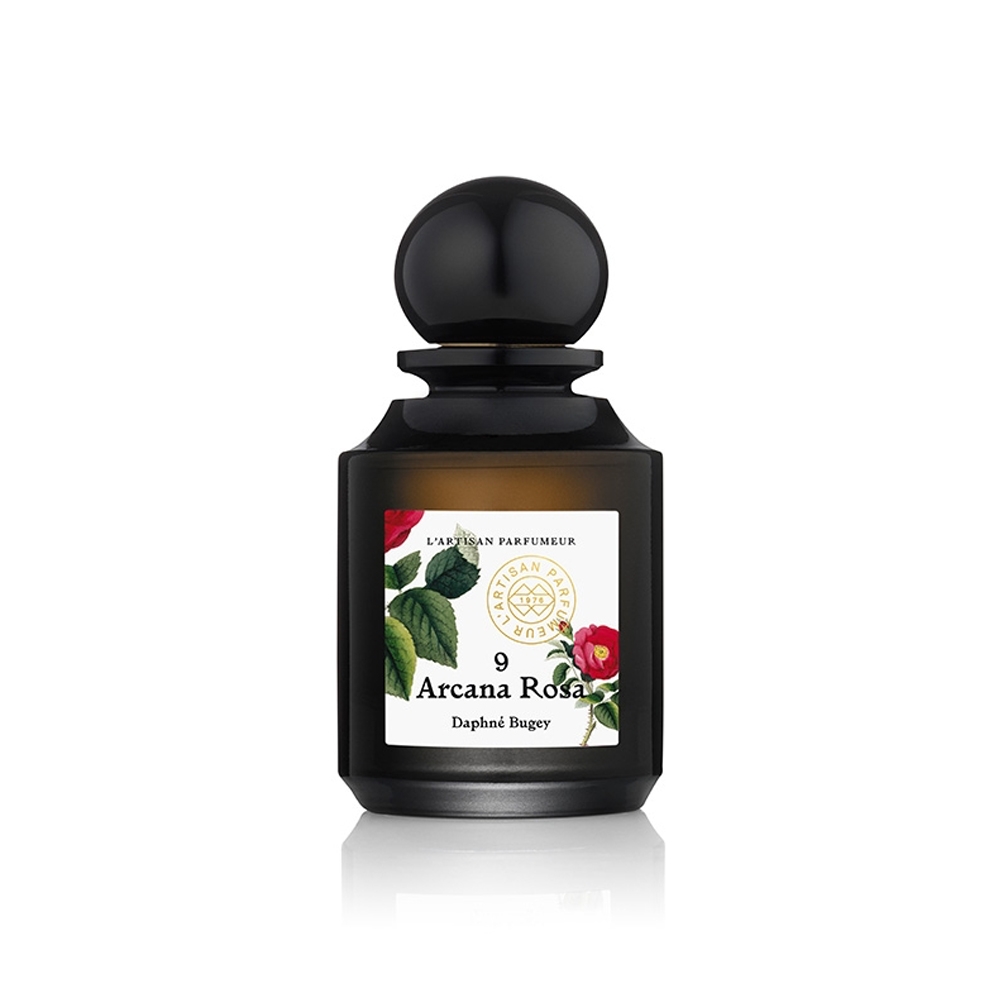 Natura Fabularis Arcana Rosa EDP 75ml
The old packaging is on sale. This fragrance is not discontinued and has been released with new packaging.

L'Artisan Parfumeur fragrances create the perfect harmony between nature and the imaginary – Natura Fabularis is Daphne Bugey's imagined gardens around the world. Stemming from the philosophy that the Cabinet of Curiosities played a major role in the circulation of knowledge and ideas, the Natura Fabularis collection pays homage to Emille Deyrolles work, specializing in flora and fauna. Deyrolle's mission was to explain the Earth to people – committed to the 3 fields of activities – Nature, Art, Education. To draw inspiration from nature, to enhance its beauty through art and to transmit this to people through education.

Natura Fabularis explores nature in its most abstract, a mysterious olfactive experience. The power of the imagination, bringing nature to life through scent. Each number noted on the bottle of each scent refers to the number of edits that were made to the original formula.

Arcana Rosa is the thorny, dark and dangerous Rose. It is an ambiguous and full-bodied flower. Its strength is drawn from the perfection of the Bulgarian Rose which is provocatively burnt on a fire of Vetiver roots and Cade. Cedar provides the blaze. Sandalwood brings smoothness while Labdanum offers a sacred facet to this scent. This is a mysterious and multi faceted Rose fragrance.

NOTES
Top: Cistus Labdanum
Middle: Bulgarian Rose, Juniper
Base: Vetiver, Cade, Sandalwood, Cedarwood

HOW IT WEARS
We love the woody, spicy blend of notes in this fragrance, taking it from a pure and pretty Rose to a rich and decadent Rose. The Woods and the Rose are equally prominent in Arcana Rosa. We get great longevity on the skin, generally around 8 hours. This is also a wonderful option for any fans of Le Labo's Rose 31 perfume.

LORE LOVES
We love the romance in this scent. A night amongst the roses with the one you love. Warmth and spice and all things nice. It's such a warming scent that softens down on the skin with a subtle power and intensity.

PERFUMER
Daphne Bugey

ABOUT THE BRAND 
L'Artisan Parfumeur, the original niche perfume house was launched in 1976. The iconic French perfume house has paved the way for niche perfumes, while working with some of the world's best noses. L'Artisan Parfumeur continues to innovate and create artisan, niche perfumes. A perfume collection for the perfume connoisseurs, L'Artisan's signature perfume style remains at the forefront of the niche perfume world setting trends and creating unique masterpieces.

FREE RETURNS
Love your fragrance or return it for free. Learn more about The Lore Promise here. 
1 in stock