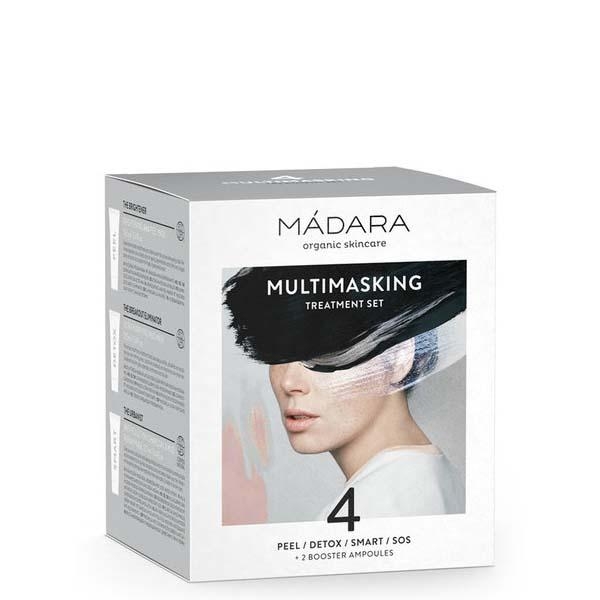 Multimasking Set
Experience the skin-changing benefits of multimasking treatments that will save you some precious time, whilst delivering maximum precision results. Play with the most sought-after

MÁDARA masks and combine their superpowers according to your skin needs.

This set combines 4 trial size masks plus 2 complimentary booster ampoules.
Start with the PEEL to remove dead skin cells, unclog pores, target pigmentation and signs of ageing.
Follow with DETOX to deeply purify and revitalise any problem areas refining pores and controlling breakouts.
Rely on SMART to rejuvenate the skin and neutralise the devastating effects of urban exposure.
Meanwhile, apply SOS to the driest and most fragile areas of your skin – cheeks, lips and eye contour skin.
Supercharge the results with your complimentary boosters – apply Amino-Fill 3d Lifting ampoule overnight to rehydrate and plump the skin.
Go for Antioxidant Energiser when in need of a serious luminosity boost. Instructions with step-by-step treatment ideas included.
Out of stock
Get an alert when the product is in stock: