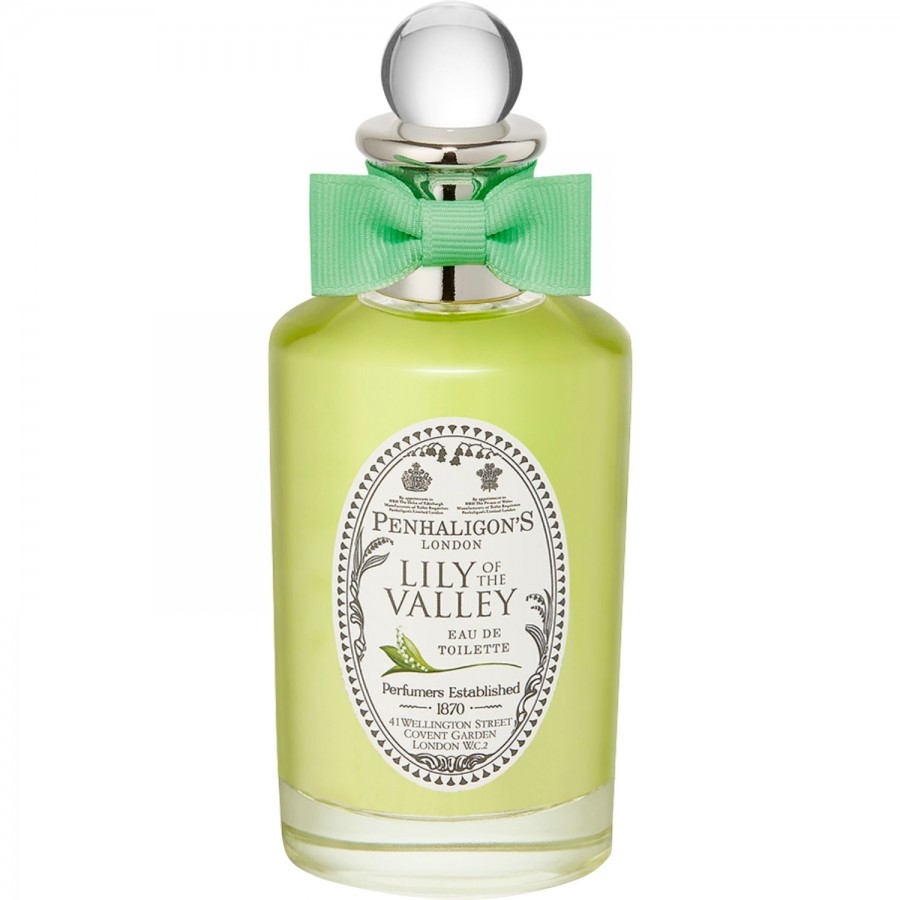 Lily of the Valley EDT 100ml
A timeless fragrance, as fresh and optimistic as the morning dew. Clean and green with the bright morning light beaming through the dappled leave above. Lily of the Valley comes to life with fresh green notes complimenting the white florals to recreate the scent of a picturesque garden in the early hours of the morning. The peaceful sounds of nature waking up and the refreshing scent of the floral garden as the sun gently melts the dew from its petals. A sentimental scent of the innocent joys of witnessing nature at its finest at daybreak.

NOTES
Top: Bergamot, Lemon, Geranium
Middle: Lily of the Valley, Rose, Ylang Ylang, Jasmine
Base: Oakmoss, Sandalwood

PERFUMER
Michael Pickthall

HOW IT WEARS
Lily of the Valley is an Eau De Parfum so should give anywhere from 6 - 8 hours of longevity on the skin. It's fresh, bright notes of florals and citrus combined gracefully with Oakmoss and soft spice create a beautiful green and yet slightly creamy floral. Feminine and demure with a gentle projection and longevity.

LORE LOVES
We love the way this perfectly balanced combination of lush florals, top and base notes, create what we consider to be, the perfect fragrance of Lily of the Valley. Fresh, pretty and green, with just a touch of pure, white, creamy femininity. Nostalgic and sentimental, yet timeless. A romantic and refined classic.

ABOUT THE BRAND
A classic English perfume house, William Penhaligon owned a barbershop, which became a perfumery in 1870, launching his first fragrance in 1872. This fragrance was created regularly for its many fans until the store was destroyed in The Blitz of 1941. Despite the store being destroyed, the fragrance house endured and was honoured with a Royal Warrant by the Duke of Wellington in 1956 for manufacturing toiletries. Many of the classic scents in Penhaligon's collection remain to this day, while many modern scents have been added. Penhaligon's remain true to William Penhaligon's vision of fine, traditional perfumes and techniques.
Out of stock
Get an alert when the product is in stock: