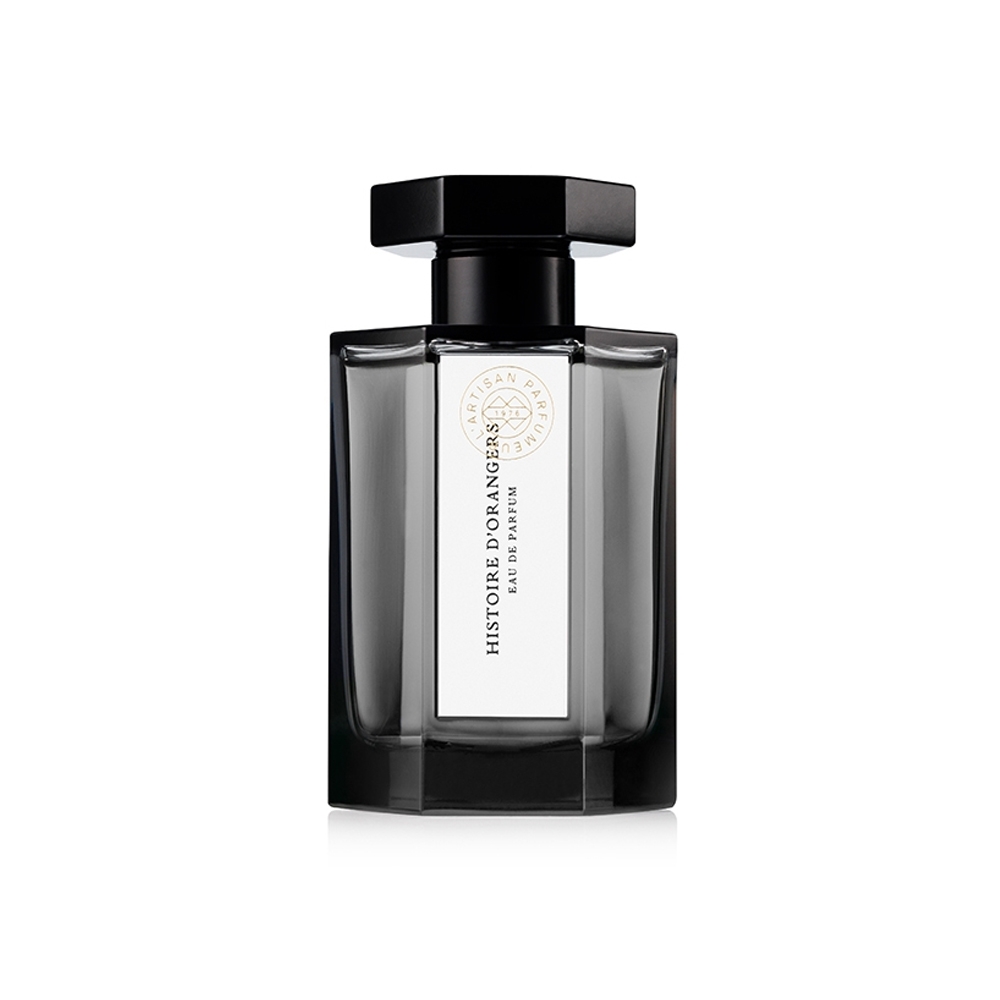 Histoire d'Orangers EDP 100ml
A moment in time, a treasured memory; sunset atop the earth walls of Taroudant. The warm light intensifies the magnificent colours of the raw land and the sun sets in Morocco. The fresh warm air kisses the nape of your neck as the light scent of Orange Blossom floats across the land. Light, delicate and pure, Histoire d'Oranger is an airy and uplifting scent with the rounded depth to create a unique citrus with a hint of White Tea to create a clean and bright tone. A realistic Neroli and Orange Blossom fragrance that is fresh yet also quite smooth.

NOTES
Top: White Tea, Neroli
Middle: Orange Blossom, Musk
Base: Ambroxan, Tonka Bean

HOW IT WEARS
Orange Blossom and Neroli are the stars of this show; they really come alive in this fragrance and smell so true to nature – creamy with sensuality in the dry down. Histoire d'Orangers also has wonderful longevity, it lasts at least 8 hours on our skin and has an incredible depth whilst remaining fresh.

LORE LOVES
This is one of our favourite Orange Blossom fragrances as it is so realistic; it has a fresh yet creamy tone to it with some of the best longevity for a fresh, citrus that we've come across so far! This scent is completely gender neutral as well; we particularly love it on men's skin as it so elegant and charming. We simply adore the way this romantic and nostalgic fragrance smells like treasured reminiscing of days gone by. A childhood summer, or that youthful romance that holds a special place in your memories. Daydreaming, soothing and inspiring all at the same time.

PERFUMER
Marie Salamagne

ABOUT THE BRAND 
L'Artisan Parfumeur, the original niche perfume house was launched in 1976. The iconic French perfume house has paved the way for niche perfumes, while working with some of the world's best noses. L'Artisan Parfumeur continues to innovate and create artisan, niche perfumes. A perfume collection for the perfume connoisseurs, L'Artisan's signature perfume style remains at the forefront of the niche perfume world setting trends and creating unique masterpieces.

FREE RETURNS
Love your fragrance or return it for free. Learn more about The Lore Promise here. 
2 in stock