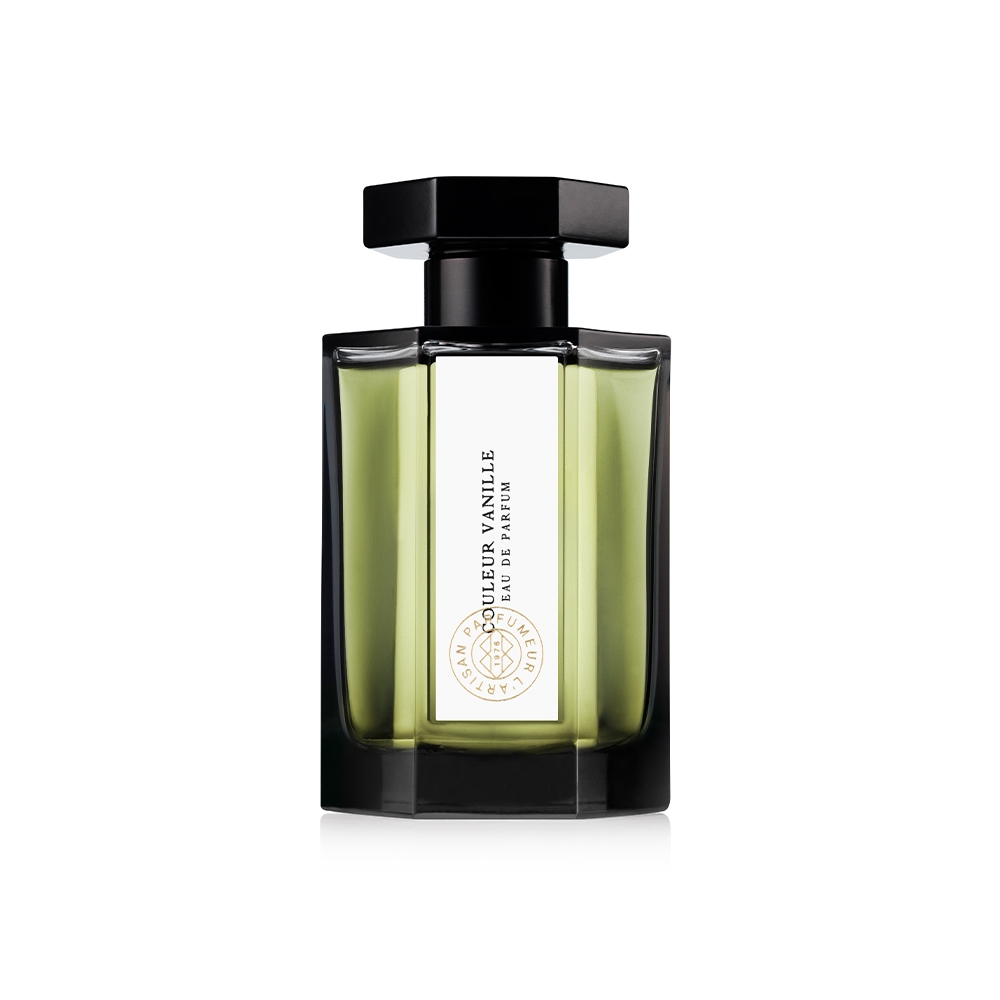 Couleur Vanille EDP 100ml
L'Artisan Parfumeur create their fragrance collection as an invitation to dream, a poem of possibilities. Using exquisite raw botanical ingredients, L'Artisan tells the story of each ingredient, where they are grown and the feelings that place evokes. That romantic longing for a place this is somewhere far away. Couleur Vanille takes us to Madagascar, sailing along the coastline, taking in the land's breath-taking beauty. The hot sun making everything appear brighter and even more magical. As perfumer Aliénor Massenet describes her inspiration - "The images started to take shape. I could smell the aroma of a vanilla pod, subtly bathed in bergamot, everlasting, benzoin and tolu balm, and gently caressed by a salty sea breeze with a dash of iodine. The whole story was there for the taking…."

NOTES
Top: Freesia, Sea Salt, Bergamot
Middle: Cashmirwood, Vanilla Orchid, Immortelle
Base: Tolu Balsam, Madagascan Vanilla, Benzoin, Musk

HOW IT WEARS
We love the blend of Vanilla and Sea Salt in Couleur Vanille as it perfectly takes some of the sweetness associated with Vanilla out and softens the overall tone of this fragrance. While still rich and creamy, Couleur Vanille blends seamlessly with skin, the Wood notes create a gorgeous depth so the fragrance lasts well, we get around 8 hours wear.

LORE LOVES
We love this rich and creamy Vanilla scent from L'Artisan Parfumeur. A unique take on the traditional Vanilla scents. The added Sea Salt creates a more natural and animalic feel that is so hard to resist. Like a stroll along a boardwalk, Vanilla Ice Cream in hand, the sea salt spraying your feet as you enjoy a leisurely summer's day.

PERFUMER
Aliénor Massenet

ABOUT THE BRAND 
L'Artisan Parfumeur, the original niche perfume house was launched in 1976. The iconic French perfume house has paved the way for niche perfumes, while working with some of the world's best noses. L'Artisan Parfumeur continues to innovate and create artisan, niche perfumes. A perfume collection for the perfume connoisseurs, L'Artisan's signature perfume style remains at the forefront of the niche perfume world setting trends and creating unique masterpieces.

FREE RETURNS
Love your fragrance or return it for free. Learn more about The Lore Promise here. 
2 in stock