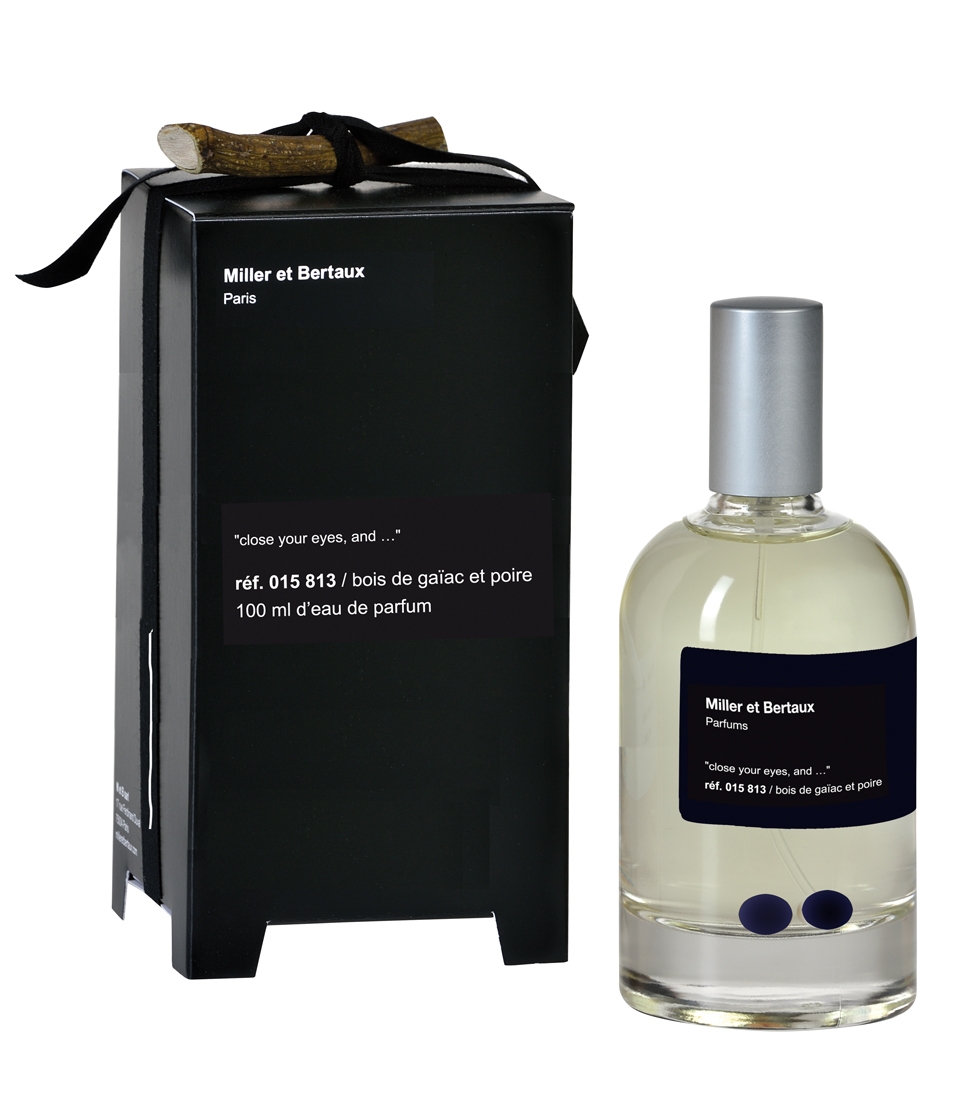 Close Your Eyes And… EDP 100ml
A modern homage to the classic fragrances of the past. This gentle, feminine scent is delicate and intimate on the skin with over 1000 Antique Turkish Roses. Close Your Eyes, And…is like the softest little kiss on the back of your neck. Feminine yet also strong. The kiss is so gentle it almost isn't there but when you close your eyes, the soft flutter of lips against your skin can be lightly felt. There is an innocence, a pure and joyous love with an anticipation for that next kiss. Just as all relationships consist of layers and complexity, so too does this scent with over 40 ingredients. Close Your Eyes, And…is a romantic love story. 

NOTES
Top: Sicilian Lemon, Calabrian Mandarin, Pear
Middle: Jasmine Petals, Turkish Roses, Almond
Base: Guaiac Wood, Heliotrope 

PERFUMER
Vincent Ricord

HOW IT WEARS
Close your Eyes, And…by Miller et Bertaux is an Eau de Parfum that should give the wearer anywhere from 6 – 8 hours longevity on the skin. Complex and changeable, the overall dry down of the Almond, Vanilla and Rose notes are the most prominent here, giving this floral a soft, creamy quality. An intimate scent on the skin, Close Your Eyes, And…has great wear however it holds close to the heart.

LORE LOVES
With over forty olfactory ingredients, we simply love how inhaling this dreamy floral makes you want to do just what's it's named for. Feminine and youthfully romantic. Filled with all the anticipation & poetic promise of a first love.

ABOUT THE BRAND
Partners in life, artists and adventurers, Francis Miller and Patrick Bertaux opened a boutique in the Marais, Paris to share their inspiration; their wonderful finds with the world. From here, a fragrance collection was born. A series of stories, of experiences and of places brought to life in fragrance. "Fragrances for the body and soul, dedicated to those who chose the balance of being and appearance. " The eclectic nature of their vision, and their trips translated into perfumes.

FREE RETURNS
Love your fragrance or return it for free. Learn more about The Lore Promise here.
Out of stock
Get an alert when the product is in stock: