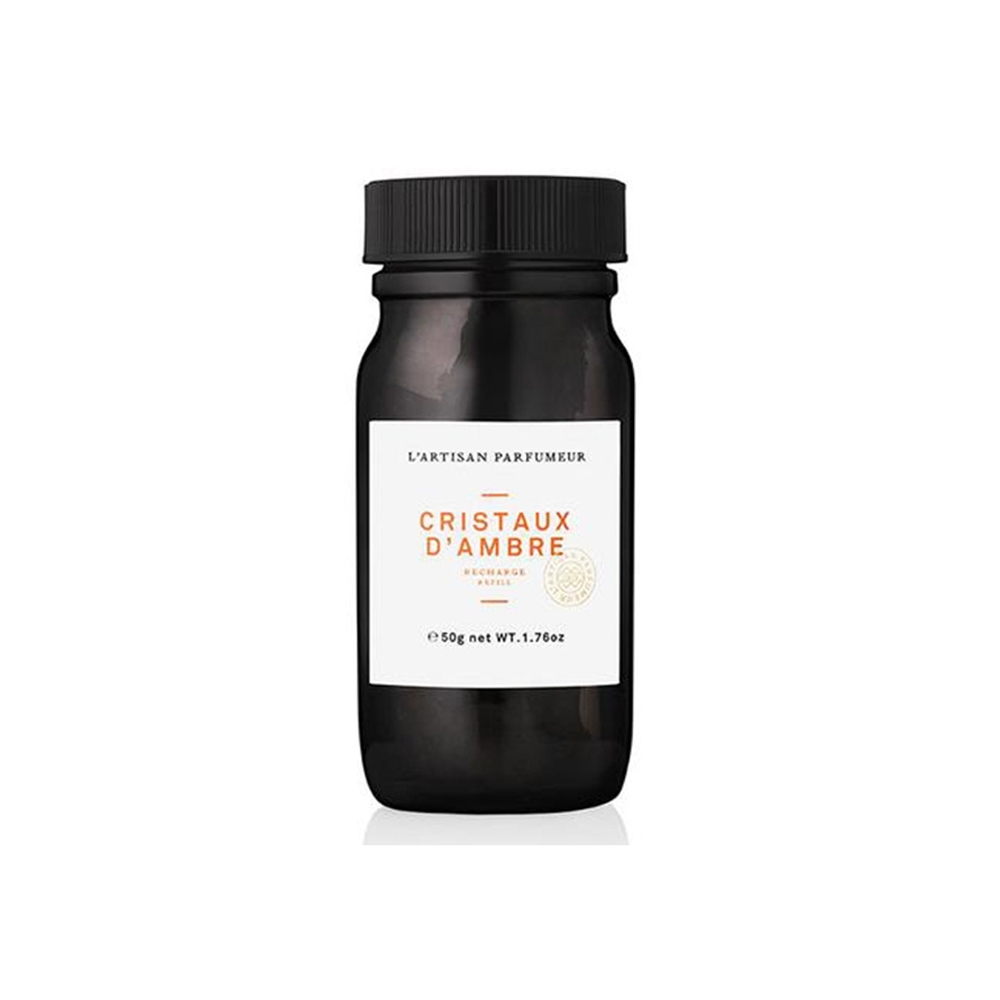 Amber Ball Refill
Created to offer refills for the Amber Boule. The crystallised perfume structure allows the scent to diffuse for approximately 1 year, then you simply refill the scented crystals to enhance and reinvigorate the scent.

The Amber Boule is a unique piece of artwork that scents the house incredibly. An olfactory experience and an innovative way to scent the house, the Amber Boule is an elegant sphere of balmy Amber based notes.

The Amber Crystals feature warm notes of Vanilla, Patchouli, Tonka Bean, Benzoin and Incense.

LORE LOVES
We love that once the Amber Crystals in the Amber Boule have lost their scent you can still keep your beautiful Boule and simply refill the crystals! Less wastage and more cost effective get big ticks for us! The Amber fragrance is wonderful - so soft and decadent, we love everything about the Amber Boule and Crystals.

ABOUT THE BRAND 
L'Artisan Parfumeur, the original niche perfume house was launched in 1976. The iconic French perfume house has paved the way for niche perfumes, while working with some of the world's best noses. L'Artisan Parfumeur continues to innovate and create artisan, niche perfumes. A perfume collection for the perfume connoisseurs, L'Artisan's signature perfume style remains at the forefront of the niche perfume world setting trends and creating unique masterpieces.

To replace the crystals in your Amber Boule, simply find the opening at the bottom of the terracotta ball and remove all crystals that have lost their scent and replace with new crystals. Ensure that you replace the crystals while leaving them wrapped in the tissue paper that they came in to ensure you don't drop or lose any of the beautiful Amber Crystals.
Out of stock
Get an alert when the product is in stock: